Stabilisers combat caking-up in tunnel drainage systems
Baypure® DSP from Bayer Chemicals is a slow-release chemical substance used to combat the caking-up of tunnel water drainage systems.
Feb 1st, 2004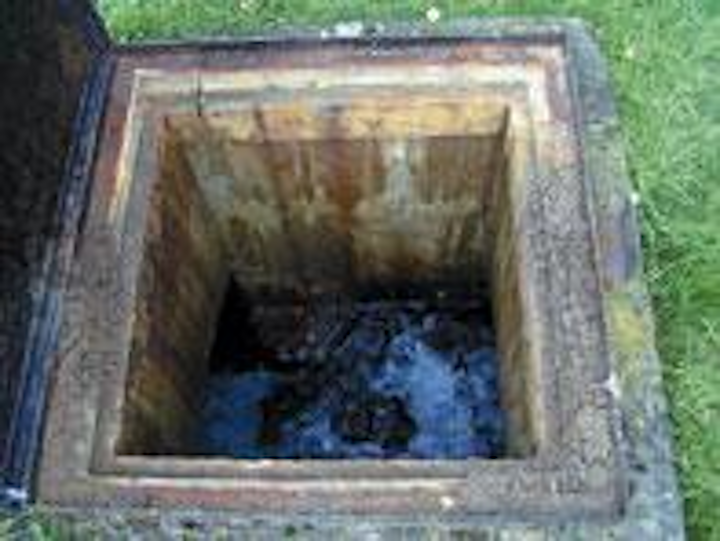 Baypure® DSP from Bayer Chemicals is a slow-release chemical substance used to combat the caking-up of tunnel water drainage systems.
Known to the chemist as polysuccinimide, it is obtained from maleic anhydride, water and ammonia. The polymeric compound is virtually insoluble in water but reacts slowly with water to form soluble derivative products from which polyaspartic acid is formed. All these derivative products, including polyaspartic acid, act as biodegradable hardness stabilisers to counter the lime deposits responsible for clogging up pipes. Should deposits nonetheless appear, their crystal form is disrupted by the effect of the polysuccinimide hydrolysates. This makes the deposits relatively soft so that they can be more easily removed mechanically, e.g. by flushing.
Dr. Ralf-Johann Moritz, the Baypure technical marketing manager explained: "Tablets or slow-release stones of polysuccinimide are far more effective and economical than conventional cleaning techniques alone. They also have advantages over liquid hardness stabilisers that necessitate a complicated dosage technique in the tunnel."
Bayer Chemicals
Leverkusen, Germany
Access cover protects water quality
Water companies that specify access covers without a perimeter seal, correctly designed high internal moated lip and appropriately placed ventilation are in danger of discovering eventually that foreign fluids and objects have entered their potable water reservoirs.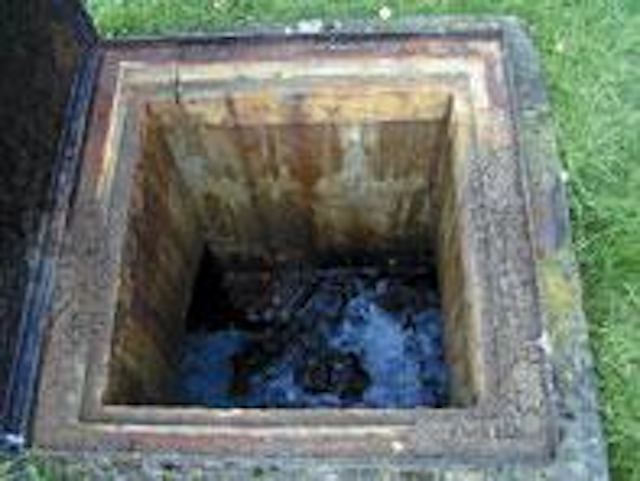 Typical infestation caused by effectively sealed access cover Photo by Strataform
Click here to enlarge image
According to the UK company Strataform, one of the first companies to achieve LPS 1175 Security Rating 4 approval for an access cover with the Loss Prevention Certification Board, the incursion of insects, grass, dust, and rubbish have become an increasingly unwelcome water quality issue for those with susceptible covers.
Strataform access hatches are designed with features such as perimeter seals to give a clean moat condition, "pop" out vents for emergency draw down situations and secondary internal covers to prevent contaminants being poured directly into the water. The moat's discreet drainage also allows any introduced fluids to drain safely away from the water supply.
Strataform
Kidderminster, UK
Digital pen quickens processing time for water companies
Peter Duffy Ltd, a water industry contractor, conducted a 12-week field trial of digital pens manufactured by Destiny Wireless, which demonstrated the benefits of this new digital technology. Upon its successful completion, the contractor placed an order for sixty pens.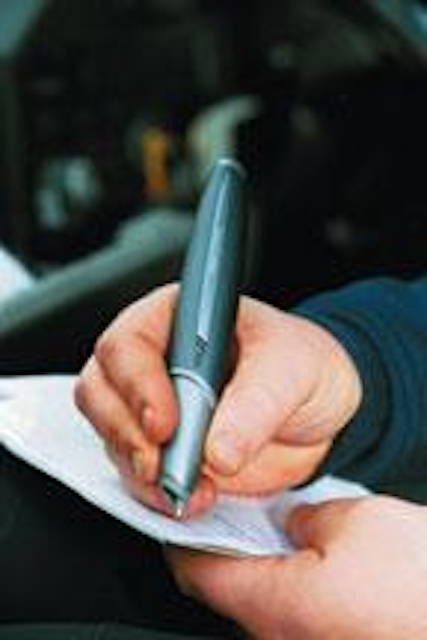 Click here to enlarge image
The digital pen simplifies the interface between customer-facing employees and the client's back office systems. Currently, field workers submit written confirmation that repairs and inspections carried out on behalf of Yorkshire Water have been completed. As a result, Yorkshire Water has a rolling record of all work carried out and can track customer service, albeit with a costly delay of up to two days.
In contrast, the digital pen allows Peter Duffy Ltd. to keep Yorkshire Water and their customers up to date in real-time. As a customer feedback form is completed, the information is simultaneously transmitted in digital format, processed immediately and computer records automatically updated.
Over the last few years, leading technology companies including Anoto, Logitech, Nokia, Hewlett Packard (HP), Hitachi and Sony Ericsson have invested more than £100 million in developing the digital pen and paper to solve a huge problem for businesses. HP research claims that businesses in Europe generate more than 50 billion documents per year and that it takes an average three to four weeks to manually input the data into computer systems. The digital pen could solve this problem. Destiny Wireless's technology can process information on a form or document within seconds.
Destiny Wireless plc
Guildford, Surrey, UK
Parylene coating solves AMR challenges
Parylene protective coating solves challenging environmental barriers to the widespread adaptation of water automated meter reading (AMR), lowers maintenance costs and reduces field failures, according to Specialty Coating Systems (SCS), a division of the US company Cookson Electronics.
Parylene is a vapour-deposited, conformal, protective coating that protects against moisture, corrosion, chemicals and electrical charge.
"Well-built water AMRs that use Parylene coating will last longer, have fewer field failures and better address municipalities' concern for cost management," said Andrew Brooks, SCS Electronics market manager. "Rural areas and locations where door-to-door reading is prohibitive or where traffic congestion reduces the number of reads are experiencing a higher rate of adoption. That growth will be further spurred by the protective and cost-effective properties of Parylene," he added.
According to AMR Shipments 2003, the AMR market continues to grow steadily. The 2002 shipments of four leading AMR vendors rose 19% in 2002.
Parylene is being effectively used to protect components from harsh environments in other industries, including military, aerospace, medical and automotive, Brooks added.
Specialty Coating Systems
Indianapolis, Indiana, USA