Reuse Projects under construction in Australia
CH2M Hill efforts to convert wastewater for industrial use, such as the Western Corridor Recycle Project and Gippsland Water Factory, produce over 200 MLD, relieving pressure on already stressed water resources.
Apr 1st, 2007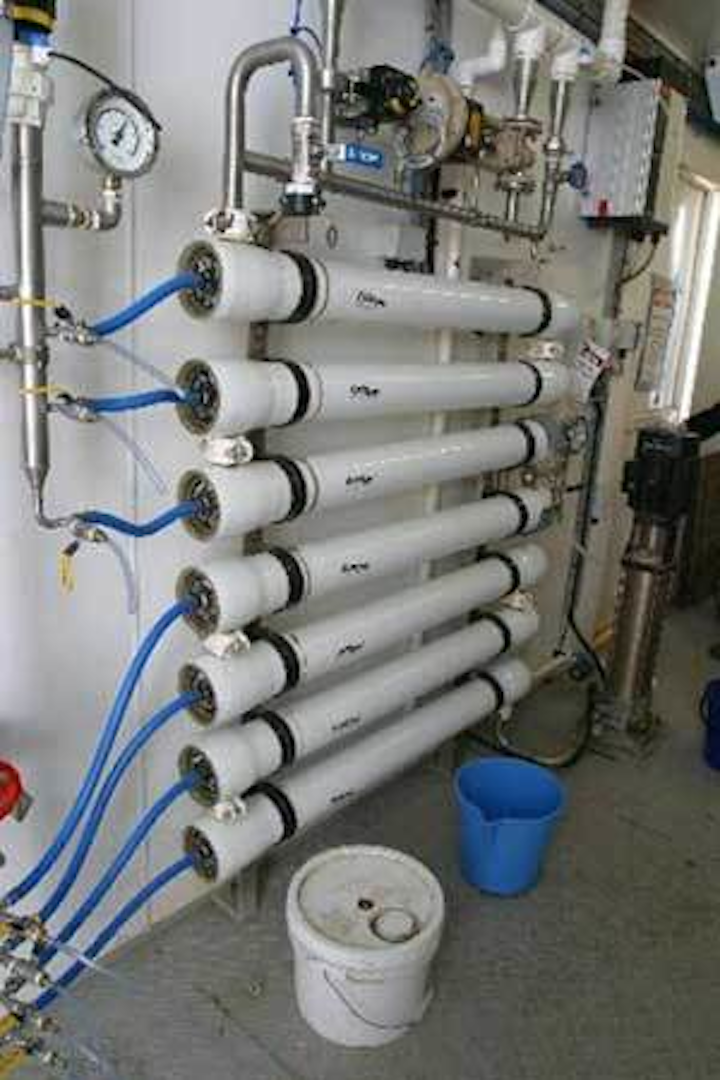 CH2M Hill efforts to convert wastewater for industrial use, such as the Western Corridor Recycle Project and Gippsland Water Factory, produce over 200 MLD, relieving pressure on already stressed water resources.
A highly urbanized country of about 21 million people, Australia has 60% of its population (12.4 million) in five cities scattered along it's coastline. It's also the world's driest inhabited continent, and drought or climate-change conditions in certain areas since the mid-1970s have caused serious water supply issues. For example, in Perth, on the western coast with a population of 1.5 million, the average water supply provided to reservoirs over the last 30 years is more than 50% lower than the historical average from 1911 to 1974.
Water levels in many of Australia's reservoirs are declining as a result of reduced inflow. As of March 1, 2007, the water levels in Perth's reservoirs were at 25% of total capacity. Water levels for Brisbane (two million people) and Sydney (4.2 million people) are at 21% and 38%, respectively. These levels are extremely low and have forced water suppliers to implement strict water use restrictions.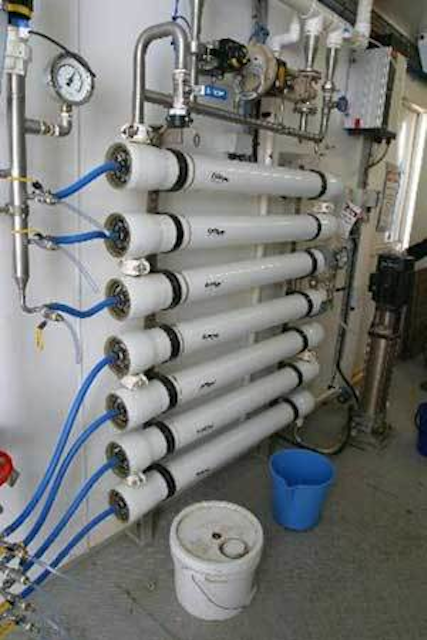 Reverse osmosis membranes were piloted prior to construction at the Gippsland Water Factory.
Click here to enlarge image
As a result of this water crisis, many of Australia's cities are implementing water reuse projects in which effluent from wastewater treatment plants that would be lost to the sea is further treated and used again for various purposes. Maximizing use of this precious resource through water reuse projects has been implemented throughout the world over the past 30 years for numerous uses such as agricultural and landscape irrigation, industry needs, and supply to drinking water sources. CH2M Hill is now implementing two reuse projects in Brisbane and the Gippsland Region.
Western Corridor Recycling Project
The population in southeast Queensland, which is on the eastern coast of Australia, has grown over 150% in the last 20 years from 1.7 million to 2.7 million. This, coupled with record drought conditions, has created a water crisis in this region. The water levels in southeast Queensland's three reservoirs have steadily decreased from 62% full in April 2004 to the current level of 21% full. In response to the alarming reduction in water supply, the Queensland Government and Local Councils are implementing the largest reuse project in Australia.
Water supply to Perth's reservoirs (Taken from the Water Corporation's Integrated Water Supply Scheme Source Development Plan for 2005 - 2050).
Click here to enlarge image
The Western Corridor Recycled Water Project is a $1.7 billion effort that involves construction of three new advanced water treatment facilities with a combined capacity of over 200 megaliters per day (MLD) and 200 kilometers of pipeline to provide water to end users. The initial purpose of the project is to replace potable water with reuse water for industrial use at two large power plants (Swanbank and Tarong). At project build-out, reuse water will also supplement the water supply to Wivenhoe Dam, which is one of Queensland's main drinking water reservoirs.
Effluent from six existing wastewater treatment plants will be conveyed to three new advanced water treatment plants for purification prior to use. Advanced technology is being incorporated into the design of these water treatment facilities to ensure good water quality. For example, the new 102 MLD plant located at Luggage Point is being designed by the Nandah Alliance (CH2M Hill, Laing O'Rourke, Hatch and Connell Wagner) to include microfiltration membranes, reverse osmosis membranes, and advanced oxidation with ultraviolet/hydrogen peroxide disinfection.
These treatment processes are state-of-the art for water reuse projects and provide multiple barriers to pathogens, organics and other contaminants commonly found in wastewater effluent. The processes also effectively reduce the water's salt concentration to allow use in power plants, which demand lower dissolved solids for boiler feed and cooling water applications.
Recycled water will be supplied to the Swanbank Power Station in 2007 and to the Tarong Power Station and Wivenhoe Dam in 2008.
Gippsland Water Factory
The Gippsland Region is located in southeast Australia in the state of Victoria. Gippsland Water currently provides water to 130,000 people as well as numerous industries that use approximately 70% of the potable water produced. One of the largest industrial users in the region is Australian Paper. Gippsland Water, in alliance with CH2M Hill, Parsons Brinkerhoff and Transfield Services, is constructing the Gippsland Water Factory to reuse wastewater effluent at Australian Paper. When completed in 2008, this project will deliver 8 MLD of high-quality water to Australian Paper to offset potable demand.
Like the Western Corridor Recycle Project, the Gippsland Water Factory will incorporate advanced water treatment processes to ensure high-quality water for Australian Paper. Advanced treatment processes such as ultrafiltration membranes and reverse osmosis membranes will be provided in series to meet water quality goals.
An innovative visitor center will also be constructed at the treatment plant. Components of the visitor center will include displays on the water cycle, the advanced treatment processes provided at the plant and the benefits of sustainable water resources.
Author's Note:
Larry Schimmoller is a professional engineer and senior project manager in CH2M Hill's Denver, Colorado, USA, office. He also serves as its Global Technology Leader for Water Reuse. Contact: www.ch2mhill.com/ess