Water Storage Roundup
Mixing system improves water taste
Apr 1st, 2002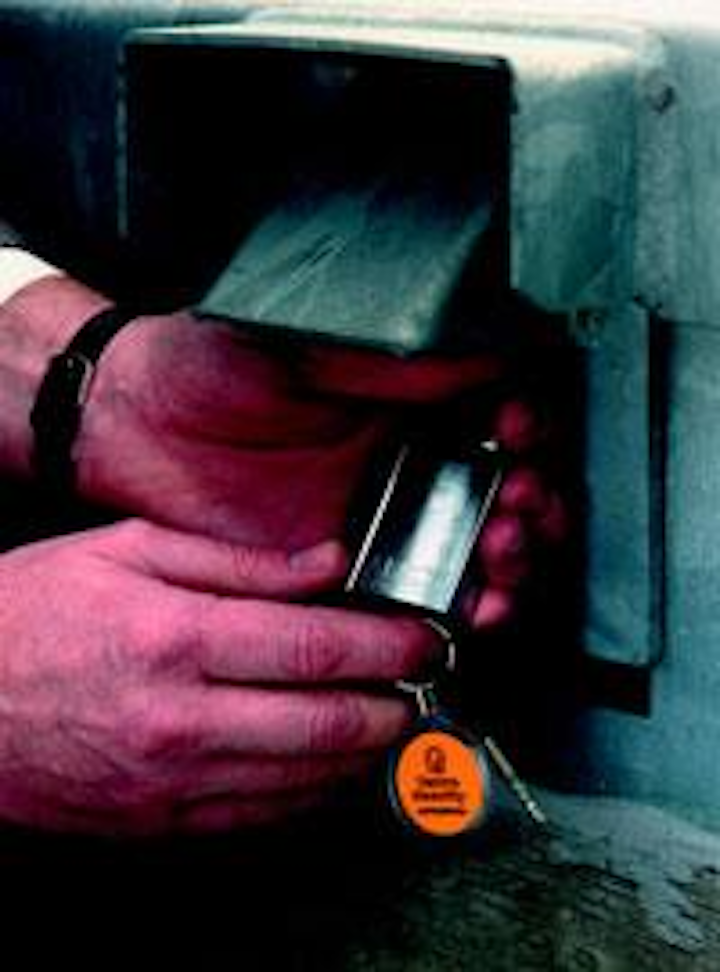 Mixing system improves water taste
The patented FreshMixtrademark mixing system, introduced by Chicago Bridge & Iron Company N.V. (CB&I), solves the problem of distasteful stagnant water that can occur in the top of large water storage tanks, standpipes and reservoirs. Typically, water enters and leaves at the bottom of a tank, so chlorine concentration in the upper stagnant water can drop to ineffective levels, permitting microorganisms to produce undesirable tastes and odours. This distasteful water can be distributed to consumers when an unusually large amount of water is withdrawn.
FreshMix uses a draft tube ejector system to thoroughly mix entering fresh, chlorinated water with stored water by educting or "dragging" it into a mixing draft tube. The system is powered solely by the motive flow of entering water and uses no interior moving parts, thus minimising operating and maintenance costs.
CB&I first applied FreshMix in a standpipe of 5-million-gallon capacity in Springfield, Illinois, USA. The standpipe's contents are mixed in 8.3 hours, with 2,000 gallons per minute (gpm) of inlet motive flow educting 8,000 gpm of stored water into the draft tube. An independent consulting engineer monitored the chlorine concentration in the tank and demonstrated that the system prevented the conditions that cause taste and odour formation.
Chicago Bridge & Iron Company
Plainfield, Illinois, USA
Padlocks prevent reservoir cover tampering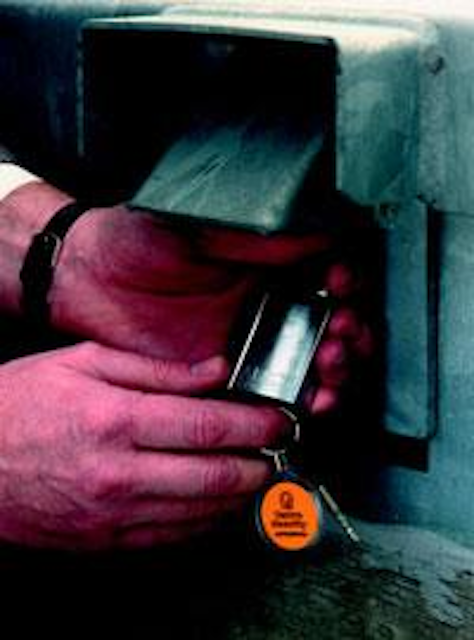 Click here to enlarge image
MORE THAN 1,500 PADLOCKS WILL help Southern Water, a UK water utility, to comply with government regulations and eliminate tampering of reservoir covers. The new Abloy system allows key control of padlocks and buildings throughout the entire Southern Water water supply region, which encompasses four counties. Centre Security, an approved Abloy centre in Fareham, supplied the padlocks and worked closely with Southern Water to develop a secure yet flexible system.
Southern Water is completely refurbishing more than 245 reservoirs over a two and a half-year period. The new covers on the reservoirs are supplied by Technicover and are completely tamper-proof; however padlocks were required to secure covers.
Abloy Security Limited
Watford, Hertfordshire, UK
Desalinated water requires specialist coating
PERMARERegistered, A RANGE OF TWO COMPONENT EPOXY POLY-sulphide compounds that can be spray- or hand-applied, provides chemical, impact, abrasion and ultraviolet resistance for the lining of reservoirs and water storage tanks. The product is solvent-free and provides a seamless thixotropic coating with no vulnerable joints.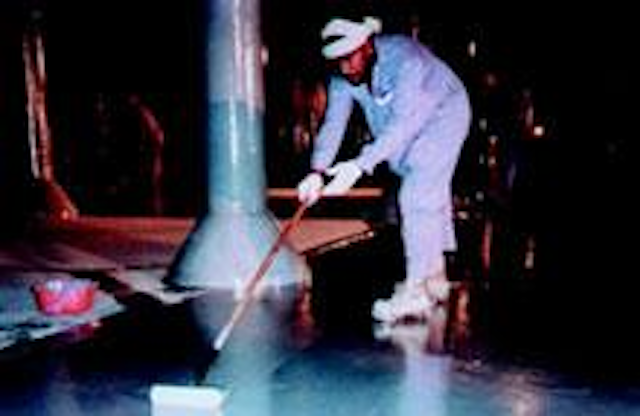 Click here to enlarge image
The Permare grade approved for use with potable water coats the largest underground reservoir in the world - the High Point Reservoir in Saudi Arabia, which has a capacity of three million cubic metres. The facility needs protection from the chemically aggressive desalinated water it will store.
Stirling Lloyd Group plc
Knutsford, Cheshire, UK
Balmoral Tanks expand choices
BALMORAL TANKS RECENTLY introduced one-piece tanks ranging in size from 230 to 4550 litres, primarily designed for storing potable water. The tanks, which can be factory-insulated, are manufactured to BS7491 Parts 1&2 using glass reinforced polyester resins and comply with UK Water Supply Regulations 1999.
They feature a fully compliant sealed cover, screened vent and inspection hatches where applicable.
Balmoral Tanks
Aberdeen, UK
Tanks supply safe drinking water in Lusaka
BRAITHWAITE ENGINEERS RECEIVED ITS eighth order, totalling 13 galvanised pressed steel tanks under an ongoing project executed by Care International with support from the UK Department for International Development. The tanks are installed in the poorest of urban areas, referred to as compounds, around Lusaka and one area of Livingstone.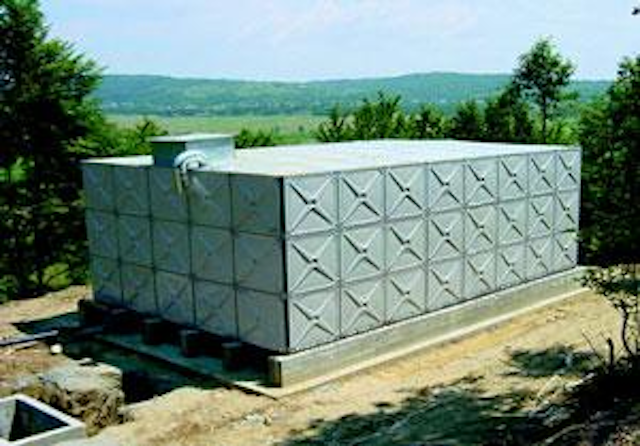 Click here to enlarge image
A typical compound scheme at the Chipata compound now has a working water system, whereby water is pumped from a borehole, piped down the hill to a pumping station and transported by pipes to a pressed steel tank to serve 42 communal tap stands.
The scheme is a collaboration between Care International, Lusaka City Council and local residents. Households pay Kwacha 3,000 (approx. US$0.75) per month for the right to take up to 140 litres of water each day. Consequently, safe drinking water is readily available and cases of cholera and other waterborne diseases have decreased.
Braithwaite Engineers
Newport, South Wales, UK