Tanks & Structures
Collection of product and news announcements focused on Tanks & structures

Jan 1st, 2013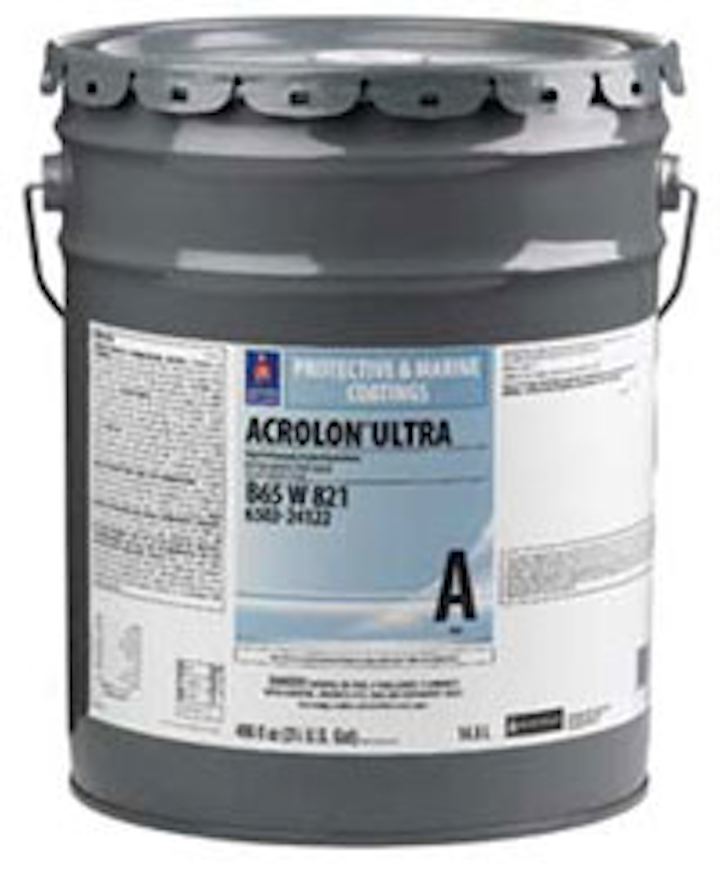 Pre-packaged STP compatible with pre-engineered tanks
Fontus Water has launched its Sewage Treatment Plant Packaged Systems in India to provide strong scope of waste water reuse and recycling.
Ergo STP Packaged Systems have been designed to work towards treatment of domestic raw sewage into quality water for areas within cities, towns or villages that would otherwise not be feasible to be covered under centralized wastewater treatment system.
The ergo packaged STP has been devised with an energy saving hibernation mode, self fault detection and mitigation, fail safe mode and self commissioning mode.
The Programmable Logic Controller (PLC) that has the capability to communicate with the operator through a 4 line display by an onsite keypad placed over the electro mechanical module or remotely over a PC.
The users may choose the ergo STP in varied modules, as per the treated sewage required, amongst electro mechanical, tanks, filters and UF.
Pump station control
Greyline Instruments has published a brochure on its new Hybrid PSL 5.0 model designed for municipal lift stations, wet wells and storage tanks.
The brochure describes the new level controller, which features a new Dual-Technology sensor capability for redundant level monitoring. The controller includes a non-contacting ultrasonic sensor and users also can connect a loop-powered pressure sensor for redundant sensing in applications with foam or grease.
www.greyline.com
www.greyline.com
Electric portable tank mixers
The GridBee GS-12 family of electric mixers for potable water storage tanks now includes models with 120-volt and 240-volt motors. The mixers rest on the floor of a potable water storage tank to circulate water to evenly distribute disinfectant and kill bacteria.
GridBee GS-12 mixers can be installed through a 12-inch diameter or larger hatch. The mixer's low-impact feet and end caps will not damage tank coatings during installation or operation. According to the manufacturer, there is no need to enter or drain the tank for installation and no need to place the mixer in the center of the tank; installation directly below the hatch will still mix the entire tank.
The GS-12 mixers are compatible with GridBee and SolarBee Chlorine Boost and THM Removal Systems to ensure optimal water quality and to meet the EPA Stage 2 Disinfection Byproducts Rule. SCADA outputs are also available.
The GS-12 mixer measures 36 inches (92 cm) long, 11.5 inches (30 cm) in diameter and weighs 70 pounds (32 kg). Both the 120-volt and the original low-voltage 48-volt models require a 15-amp electric service.
The 48-volt model includes a ground-mounted voltage converter and control box. In addition, the GridBee GS-12 mixer family includes models with a 240-volt, 60-Hz motor and a 240-volt, 50-Hz motor.
Two-piece tank made from post-consumer plastics
Infiltrator Systems injection-molded plastic IM-1060tank provides exceptional strength in a two-piece tank with a working capacity of 1094 gallons (4141 liters).
Post-consumer and post-industrial recycled plastics are used to manufacture Infiltrator products at their ISO-9002 certified manufacturing facility in Winchester, Kentucky. Properties of the IM-1060 Tank from Infiltrator include:
• Strong and lightweight injection molded polypropylene construction
• Inboard lifting lugs for easy delivery and handling
• Integral heavy-duty green lids that interconnect with TW risers and pipe risers
• Structurally reinforced access ports eliminate distortion during installation and pump-outs
• Reinforced structural ribbing and fiberglass bulkheads offer additional strength
• Can be installed with 6" to 48" of cover
• Can be pumped dry during pump-outs
• Suitable for use as a decentralized wastewater tank, pump tank, or rainwater (non-potable) tank
• No special installation, backfill, or water filling procedures required.
Polyurethane coating for structures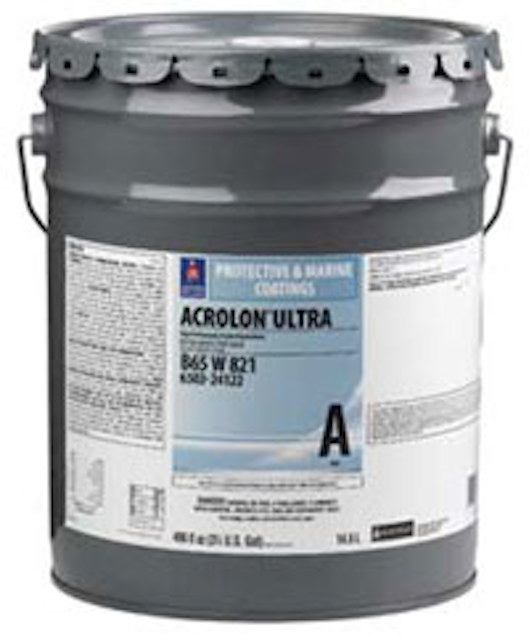 Sherwin-Williams Protective & Marine Coatings has launched Acrolon Ultra, a high gloss, solvent-based acrylic polyurethane providing long-term UV protection for high profile structures where high durability is required. It provides hiding and film formation at low film thicknesses (2-3 mils DFT), offering a distinct cost advantage during application. It is suitable for use in USDA-inspected facilities and on water storage tanks. At less than 340 g/L VOC, it complies with current Ozone Transport Commission (OTC) limits. Acrolon Ultra is optimized for brush and roll application and can be sprayed using airless or conventional spray equipment. It also provides a rapid return to service; the coating can be dry to the touch in as few as two hours after application.
Pressure-Assist Replacement Tank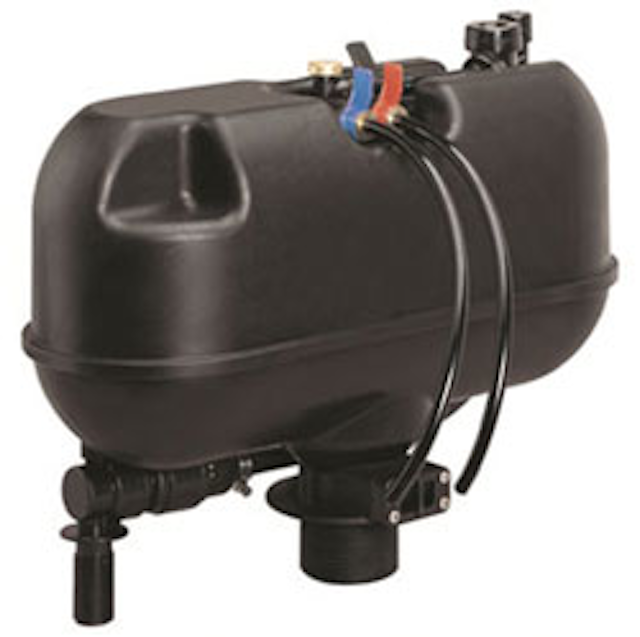 Zurn has launched its Z8106 Pressure-Assist Replacement Tank - the Zurn Z8106 - a specifically designed system to retrofit Sloan 1.6 gpf Flushmate III tanks. The Zurn Pressure-Assist Replacement Tank has a reinforced fiber composite tank and a dual pressure protection system that prevents pressure build-up of over 50 psi. According to the manufacturer, the Zurn Z8106 eliminates leaking between flushes and operates with less than two pounds of force, allowing for "maximum efficiency". Powered by EcoFlush, the Z8106 is backed by a 10-year warranty.
Fiberglass tanks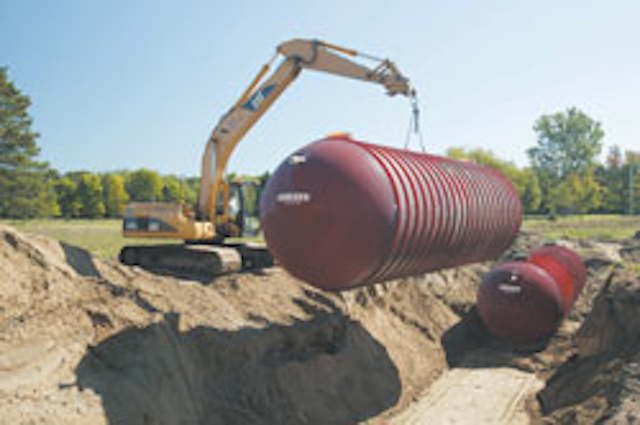 Xerxes Corporation and ZCL Composites offer fiberglass underground storage tanks. The tanks are ideally suited for a wide range of water and wastewater applications such as onsite wastewater, rainwater harvesting, NSF listed potable water and more. With over 150,000 tanks installed for motor fuels, the companies have 30 years of experience producing structurally strong, watertight, corrosion resistant tanks. The tanks are available from six North American facilities in capacities from 600 to 62,000 gallons. Xerxes Corp.
Tanks, covers
CST Storage (formerly Engineered Storage Products and Columbian TecTank) is the world's largest provider of modular, factory coated bolted storage tanks and covers for liquid applications in the municipal market. CST's Aquastore glass-fused-to-steel coated tanks and HydroTec™ epoxy coated tanks are designed for all municipal liquid applications including potable water, fire protection, wastewater, sludge storage, leachate and aerobic/anaerobic digesters. Its modular steel design allows the tanks to be erected on-site in 1/3rd of the time with minimal environmental disruption. CST Storage
Tank mixing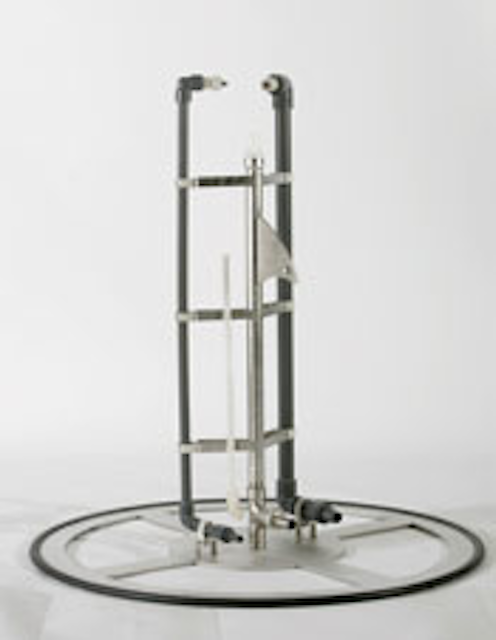 The Tank Shark from Process Solutions can help solve water quality issues in water storage tanks or reservoirs such as temperature stratification, stagnation, residual degradation, nitrification, high levels of VOCs or blending of different water qualities. The system is also capable of providing real time water samples and automated chlorine or chloramine injection to maintain required levels while concurrently mixing a homogeneous solution. Aeration is also available to reduce VOCs, which in turn, lower the TTHMs. All of this is accomplished without any mechanical or electrical components inside the water storage vessel. Process Solutions Inc.
Bolted steel tanks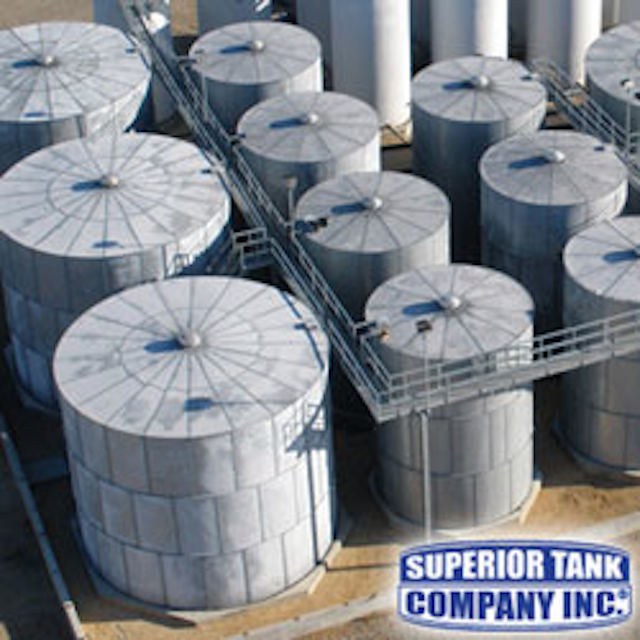 Superior Tank is a family-owned corporation that designs, manufactures, supplies and installs bolted steel storage tanks for potable water, wastewater, rain harvesting and fire protection. Its bolted tank capacities range from 10,000 – 2.5 million gallons and are designed to AWWA, NFPA, FM & API specifications. Worldwide delivery is available. Superior Tank Co.
Prestressed concrete tanks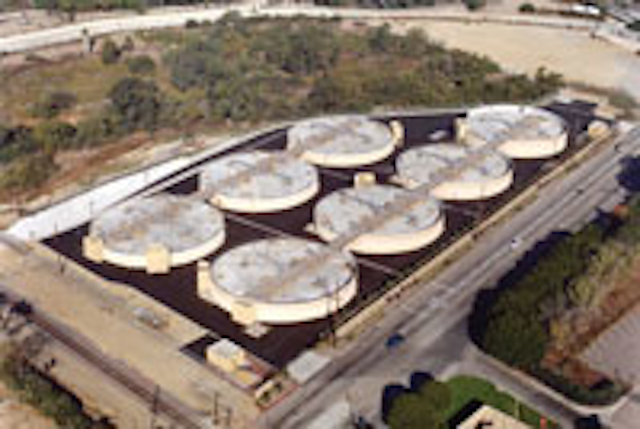 DN Tanks has completed the design, construction or prestressing of over four billion gallons of liquid storage from single holding tanks of 30' diameters to complex, large capacity multi-tank treatment plants. The company has partnered with engineering and construction firms and municipalities around the world to develop solutions to meet even the most complex wastewater needs. The tanks are designed and built using technology the company was instrumental in developing such as automated prestressing using galvanized seven-wire strand. This technology can accommodate various tank diameters and heights to maximize efficiency and fit site constraints. DN Tanks
Water tanks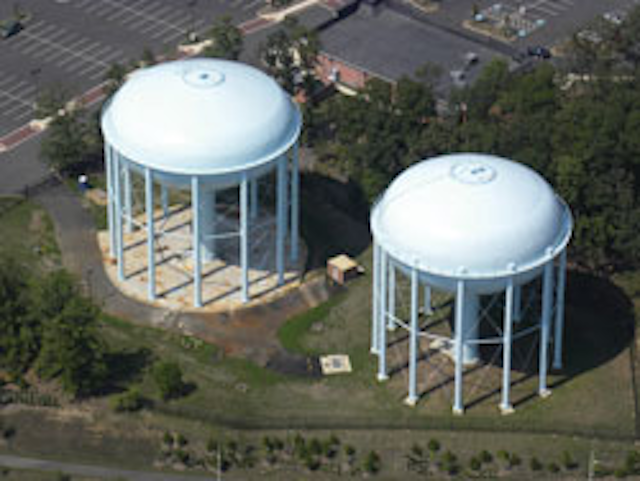 Caldwell has been building custom water tanks throughout North America since 1887. The company provides consultation regarding location, shape, size and tank type to fit the customer's and community's needs. Caldwell offers all types of elevated and ground storage field erected tank construction, including welded steel, prestressed concrete and steel bolted tanks. All tanks are constructed in compliance with the applicable AWWA and ACI standards. In addition to new tank design and construction, the company offers tank maintenance, inspection, repair and the TAP-APP mixing system. Caldwell Tanks