Will Qatar Turn the Arabian tide to RO desalination?
Spearheading thermal desalination for decades, Qatar has not integrated RO membrane filtration for potable water, despite trials with the technology.
Mar 1st, 2012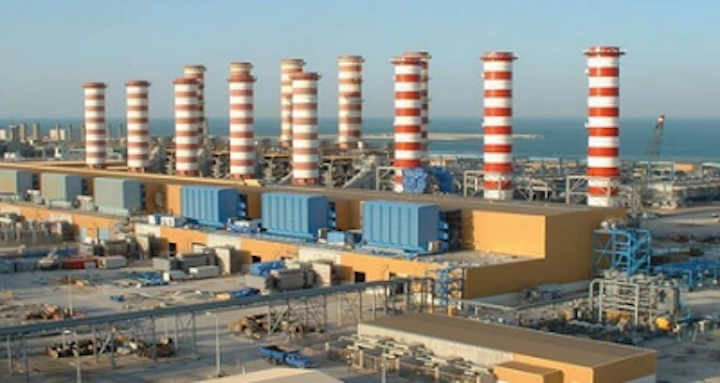 Spearheading thermal desalination for decades, Qatar has not integrated RO membrane filtration for potable water, despite trials with the technology. Could a request for increased water production from the local utility change this? Tom Freyberg reports from Doha and the launch of the WaterWorld Middle East conference and exhibition.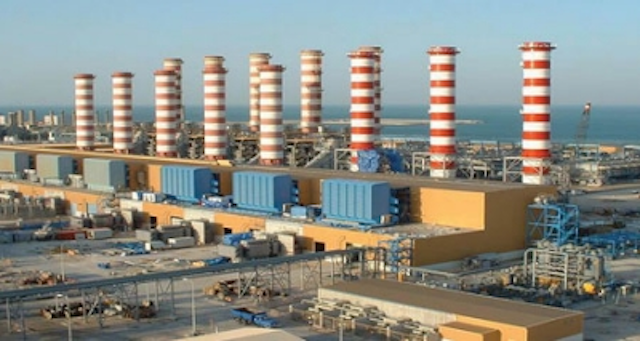 Reliable: Qatar's Ras Abu Fontas water and power plant has full confidence in MSFe thermal desalination, with one unit cited to be working for over three decades
Hosting the World Cup in 2022 will mean the world's eyes will be firmly on Qatar's infrastructure. As well as transportation, roads and hotels, the country will also need adequate water and wastewater infrastructure to cope with the influx of hundreds of thousands of visitors.
Water production
The Ras Abu Fontas water and power plant carries a lot of responsibility; namely supplying 50% of Qatar's water needs. And with country possessing one of the fastest growing populations in the Middle East, not to mention worldwide, this is a task not to be underestimated.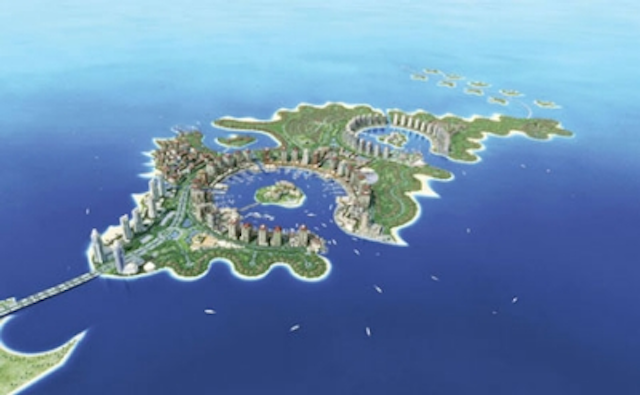 Dating back to 1970, the facility has been continually upgraded and expanded, predominantly with Fisia Italimpianti Multi Stage Flash (MSF) thermal desalination units. RAF A1 is one of the five parts to the site most recently updated and features three desalination units with a capacity of 45 MIDG (204,600 m3/day).
As a private organisation, QEWC operates under a power & water purchase agreement, selling production to utility HAHRAMAA. With a long history of thermal desalination – a QEWC employee says one MSF unit had been in operation for 30 years – it seems the organisation is hesitant to start using membrane-based desalination fully.
Widespread, co-located water and power plants supplying high temperature heat have dictated this choice, with excess heat being recycled into the desalination process. Estimates show Qatar's total water desalination capacity now stands at 327 MIGD (1.5 million m3), supplied through thermal processes.
Yet QEWC has tried reverse osmosis (RO) based technology in the past, albeit on a small scale.
Speaking at the WaterWorld Middle East (WWME) conference and exhibition technical tour to the facility, Dr Mahmoud A.Abou-Madi, section head planning – desalination, QEWC, says: "So far our experience with RO is not good. We built a small scale RO plant as part of a trial in Dukhan, treating high salinity water. The 750 m3/day RO plant ran for five to six years to treat seawater for use as boiler feed."
It was in 2003 that the company acquired the Dukhan Desalination Station (9,000 m3), which was previously owned by Qatar Petroleum.
He added: "To date by using MSFe we are producing more than enough capacity. Reverse Osmosis is only a consideration at this stage."
Dr A.Aboud-Madi adds that as a private company, QEWC receives orders to build new plants from KAHRAMAA and that "selecting MSF/MED or RO is their decision".
On the sidelines of WWME, Dr Corrado Sommariva, president of the International Desalination Association (IDA) explains another reason why thermal technologies have been repeatedly chosen.
"Qatar, United Arab Emirates and Saudi Arabia have been bastions of thermal desalination", he tells WWi magazine. "We have to understand the reasons why this is happening. Here in Qatar there is only 24 hour storage, therefore any shortfall in water production due to the unreliability of technology immediately generates a loss in the availability of water. People tend to give preference to solid, reliable technologies that they know very well."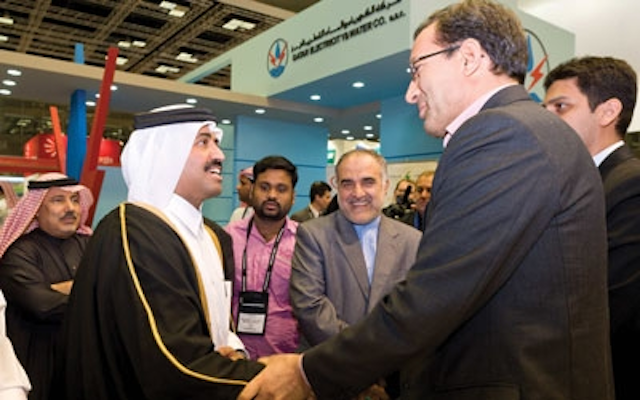 Sommariva adds: "The cost of desalination is decreasing and the cost of materials is remaining stable. This is due to technological improvement and improvement in energy consumption. However, there have been periods in time when the cost of materials have been extremely high – 2007 and 2008 – and thermal desalination plants are extremely sensitive to the London Metals Exchange Values – particular copper. "
Qatar's water networks and smart meter trial
There is still hope on the horizon for RO in Qatar. KAHRAMAA, responsible for water transmission, says it will soon be announcing a request for 72 MIGD (327,383 m3) by April 2015. This is part of a water demand forecast to add a total of 192 MIGD (873,000 m3) to its network up until 2020.
Investment will be needed to fund this expansion and, as highlighted by Beltone Financial in a report earlier this year, this could total $20 billion on both power generation and water desalination over the next decade alone.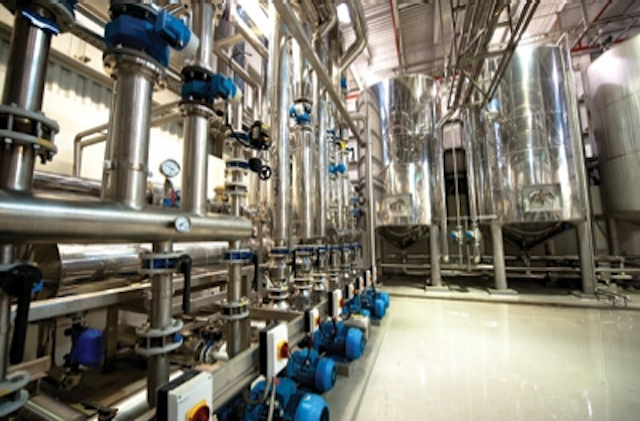 H.E. Eng. Essa bin Hilal Al-Kuwari, president of KAHRAMAA, said during the opening keynote address of WaterWorld Middle East that the organisation has invested more than 60 billion Qatari Riyals over the last five years
Speaking during the keynote address of WaterWorld Middle East, H.E. Eng. Essa bin Hilal Al-Kuwari, president of KAHRAMAA, says: "In the last five years KAHRAMAA has spent more than 60 billion Qatari Riyals on its capital projects for the upgrade and expansion of the existing electricity and water networks; KAHRAMAA will continue this trend by investing in transmission and distribution infrastructure capital projects in the coming five years.
"In the water sector, the peak demand growth in 2011 was up to 5% and the peak demand average growth trend was up to 13% in the last five years," he adds.
HE Al-Kuwari highlighted KAHRAMAA's "Mega Reservoirs Project" announced last year that sets out plans for new reservoirs to guarantee spare water for seven consecutive days, incase of a major water emergency.
Automated Meter Reading (AMR) was also cited by the president as one way to improve its customer service, citing a pilot project planned to be completed by 2016.
Qatar's ambitious Pearl Project, a US$2.5 billion offshore, Riviera-style create island intended to house 30,000 residents is part of country's plan to roll out water meters. As Ayman Elshareif, Itron Water's Middle East manager explains, each residential unit will have one electricity meter, one water meter and one cooling meter. All meters are connected to an AMR fixed network.
The reason this is classed as a smart system is that "no manpower other than the system administrator is needed to read the meters and export the data to the billing system".
Wastewater Reuse
Potable water production and distribution to one side, a "Master Plan" is being developed by the country for its groundwater, surface water, wastewater and treated wastewater effluent reuse. Towards the end of last year public works authority Ashghal appointed MWH to develop an Integrated Drainage Master Plan for Qatar. This is part of the Qatar National Vision 2030 and Qatar Master Plan currently being developed by the Municipality for Municipal Planning.
The plan will study the whole water cycle in Qatar and link with the water master plan of KAHRAMAA. A 24 month period has been slated for the master plan study to be completed.
With more than 50% of Qatar's produced water directed to the agricultural sector, non-potable water reuse will form a major consideration for the Master Plan. This ties in with the Phase 5 expansion of the Doha South Sewage Treatment Works, one of the city's two operational sewage treatment facilities. Current capacity is 148,000 m3/day with the expansion expected to increase this to 200,000 m3/day.
Xylem will assist on engineering, procurement and construction of the wet and dry treatment processes, including both phosphorous and nitrogen removal. Ulf Arbeus says that a total of 16 of the company's Intermittent Cycle Extended Aeration Systems would be installed, including ultrafiltration and disinfection. A start up date of 2013 has been slated for the project.
More Water & WasteWater International Current Issue Articles
More Water & WasteWater International Archives Issue Articles