Smart Well Technology for Disaster Response
Emergency situations require emergency solutions. When the 7.0 magnitude earthquake struck Haiti there was an urgent need for long-term, clean water supplies.
Jul 1st, 2011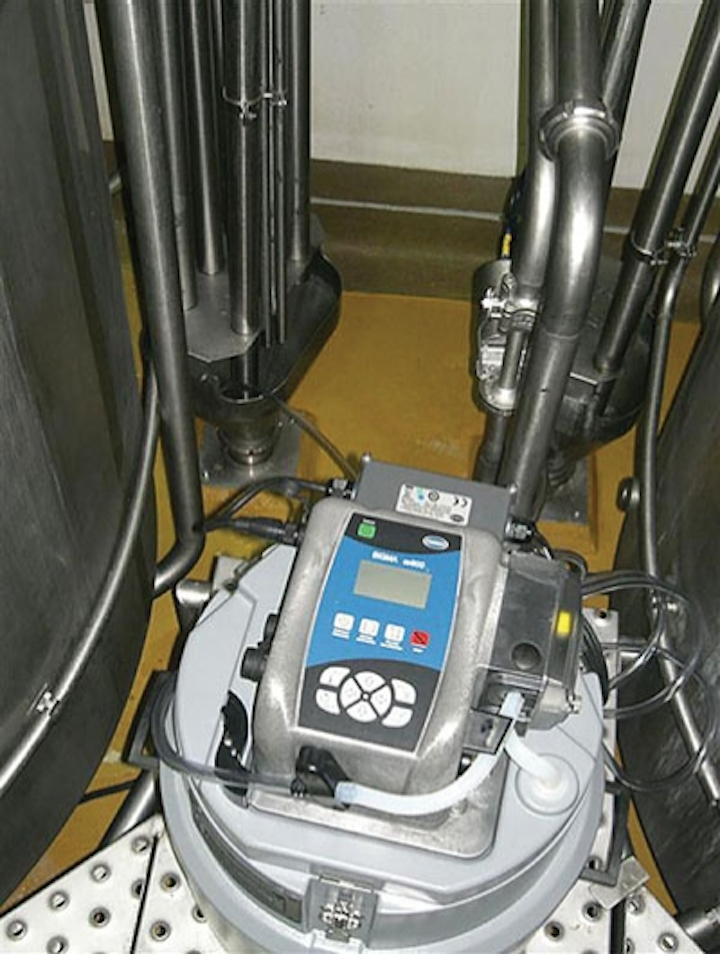 Emergency situations require emergency solutions. When the 7.0 magnitude earthquake struck Haiti there was an urgent need for long-term, clean water supplies. This article looks at how a prototype industrial water purification system using ultrafiltration membranes and automatic chlorination technology helped provide fresh water supply.
Polluted and contaminated water is an ever-increasing global challenge that is growing to dire proportions. As urban populations increase – from a current 3.4 billion to a projected six billion over the next 40 years – providing clean, safe water will only become more complex as most cities currently lack adequate wastewater management due to aging, absent or inadequate sewage infrastructure. Furthermore, clean and safe water is a scarce resource in rural or developing countries – where 90% of wastewater that is discharged daily is untreated. Often this is because it's not possible to connect existing wells to a central filtration device. But with every challenge lies a solution. In such situations, residents can be supplied in these environments with a water filtration system that could be retrofitted to old, existing or new wells, cisterns, tanker trucks or almost any source of fresh water.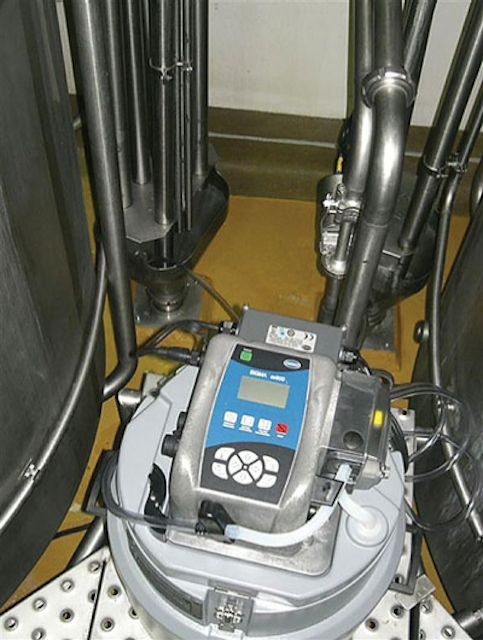 Systems set up immediately
One example is the UF-P2 prototype, designed by Culligan, which was put into action sooner than expected. Through a partnership with international relief organisation, Convoy of Hope, the systems were pressed into service to provide long-term support to Haitian recovery efforts in the wake of two devastating earthquakes in January 2010.
Urgent water needs
Haiti and its people are no strangers to natural disasters. In 2008 alone, four separate hurricanes or tropical storms swept through the country. But on January 12, 2010, Haiti suffered its most severe tragedy when a 7.0 magnitude earthquake hit just 10 miles west of Port-au-Prince. The quake sent 33 aftershocks ranging in magnitude from 4.2 to 5.9 throughout the country and left three million in need of emergency aid in its wake.
Despite thousands of bottles of water being shipped to earthquake survivors, water became even more important in the aftermath of the quake as many Haitians remained outdoors, exposed to the heat and sun, for fear of structures collapsing from aftershocks. It soon became apparent that the country was in need of a longer-term solution for clean, safe water to support rebuilding and recovery efforts. Although still in the prototype phase, the UF-P2 systems were shipped from Culligan's commercial assembly operations in Vernon, Hills, IL to Convoy of Hope's staging center in Springfield, MO. From there, three units were air freighted into Haiti, originally destined for the Port-au-Prince airfield. However, conditions at the airport caused the flights to be diverted to the Dominican Republic.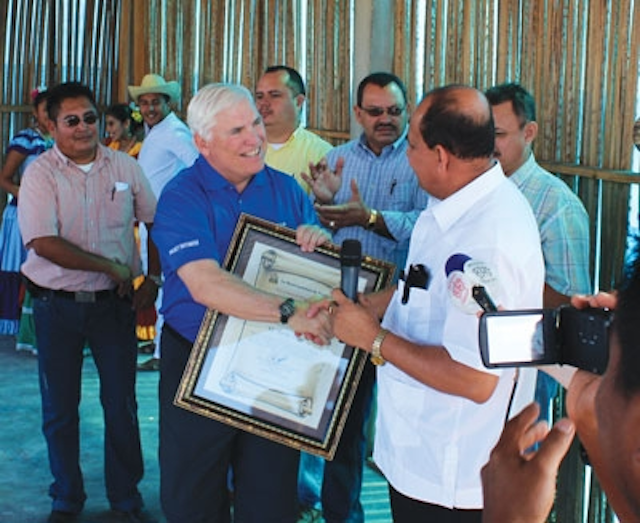 Units are capable of processing 12,000 to 24,000 gallons of water a day and storage tanks hold and dispense 250 gallons
The systems were transported by truck across the Dominican Republic into Haiti on unpaved, treacherous roads to the Mission of Hope in Titayen, a volunteer village/clinic/school in Bon Repo and the Quisqueya Chapel in Port-au-Prince. The systems were set up immediately and starting filtering water on the same day. Samples taken upon startup verified that the water had no detectable bacteria and contained the appropriate level of residual chlorine.
Operation and filtration details
So how does the system work? A built-in pump can draw in water from local sources, including a lake, river or shallow well, using a combination of ultrafiltration membranes and carbon filtration to clean the water and improve its taste. The UF-P2's pump can draw in water from storage tanks and surface water supplies – such as rivers or lakes – and from up to ten feet below ground. The system also uses chlorine to inhibit bacteria and microbiological contamination at the filtration site.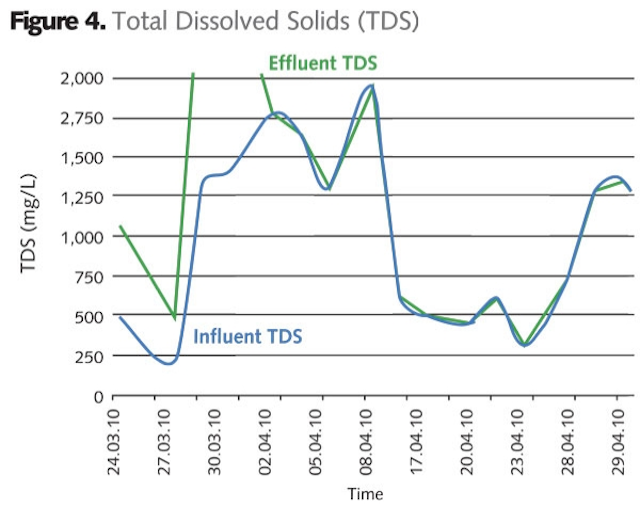 A built in pump can draw in water from local sources, including shallow wells
Automatic chlorination provides some residual disinfectant for cases where the treated water may be exposed to dirty or contaminated storage containers before use. The UF-P2 adds a chlorine "residual" to the treated water after it passes through the ultrafiltration membranes and before the water is pumped into the 250 gallons storage tank. This residual is particularly important in emergency water conditions where water recipients sometimes attempt to transport clean water in dirty containers; the residual helps to "minimise" contamination within the containers. Also, ultrafiltration membranes are ideal for emergency situations as they only need brief periods of backwashing, wasting very little of the available water supply.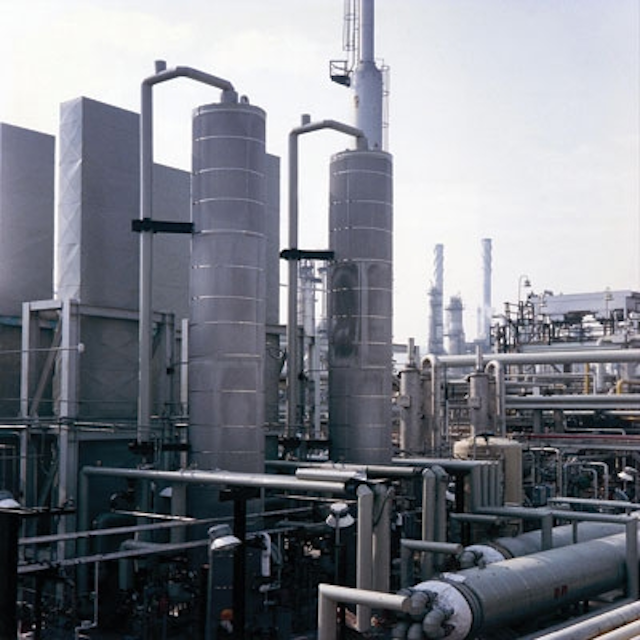 Culligan and the Convoy of Hope team, which helped deploy the equipment after the earthquake
The units are capable of processing approximately 12,000 to 24,000 gallons of water a day and include a water storage tank that holds and dispenses 250 gallons of water. Water quality and system performance can be monitored via a cellular phone connection to eliminate the need for a skilled operator on-site.
Maintaining a measurable, healthy water supply
The UF-P2 systems helped to supply 600-800 gallons of water every three days, with medical staff at the orphanage using water to clean medical supplies, and at the Quisqueya Chapel, 250-300 people benefit from clean residential potable water per day.
"The water provided by each system is checked once per week for residual chlorine and microbiological contamination," says Paul Coroleuski, field director disaster response, Convoy of Hope. "But, overall, the operator maintenance required to ensure clean, safe water is being delivered is very minimal. In fact, even on the type of water we are treating, we expect that the filters will only need to be replaced every six to 12 months."
A detailed laboratory analysis of water produced three months after in initial installation showed the water quality was nearly identical to the water produced on day one – and the system flow rate is around 94% of the rate when the units were first installed.
Convoy of Hope planned to continue delivering clean, high quality water at all three of the UF-P2 installation sites through the first quarter of 2011. Specifically, the unit installed at the Quisqueya Chapel will continue to provide residential potable water, while the other two units will support daily operations at the Mission of Hope in Titayen and the volunteer site in Bon Repo. Lessons Learned Following the results in Haiti, Culligan says it is planning a few minor modifications to improve the suitability of the systems for emergency response efforts. Planned improvements include smaller, lighter, two-part design for easy transport, including jugs or containers to transport water, and the ability to run the system using solar power. Requests have also been received following Haiti from International Licensees in the Dominican Republic, El Salvador and Ecuador for similar smart well technology applications.
More Water & WasteWater International Current Issue Articles
More Water & WasteWater International Archives Issue Articles