South America's Water Colonization
While hosting 26% of the world's freshwater resources yet still an extremely arid region, Latin America is attracting major water companies from around the world.
Jul 1st, 2011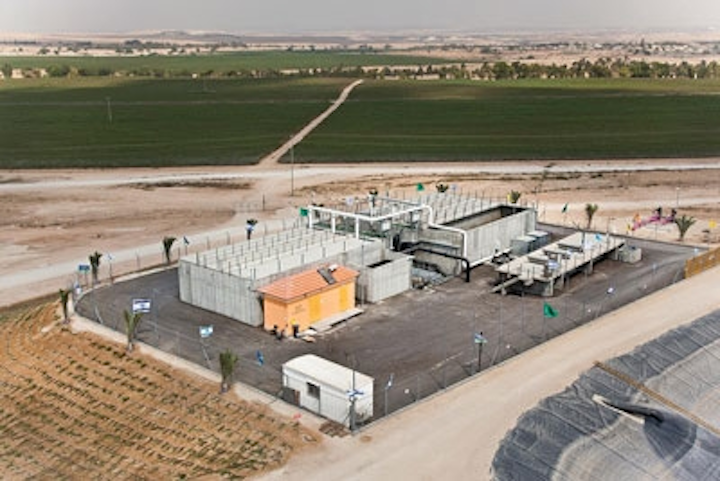 While hosting 26% of the world's freshwater resources yet still an extremely arid region, Latin America is attracting major water companies from around the world. Lis Steadman provides an update on the latest privatisation activity and how the rise of the region's megacities will help drive regulatory improvements.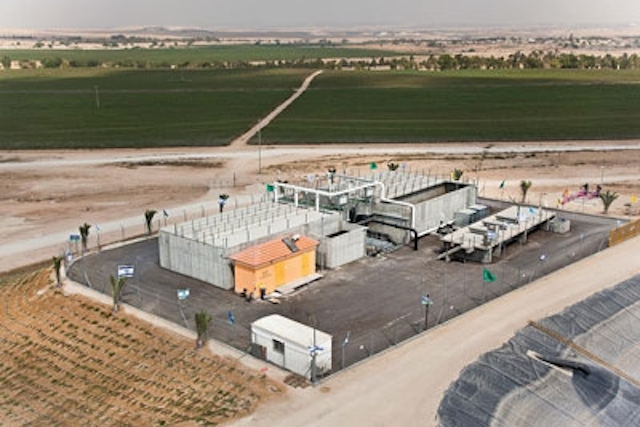 To PPP or not to PPP: some countries have introduced regulations enabling the private sector to actively enagage in the water and wastewater industries
Latin American is characterised by huge variations in economies, social situations and attitudes towards private investment that make it a market of considerable contrast.
There is an unquestionable need for considerable spending on water and wastewater services provision. Take Peru, which is estimated to require $3.2 billion across the sector, including irrigation. Chile, too, while one of the most advanced countries in terms of water and sanitation, is estimated to still need $2.5 billion in the medium term for capital expenditure.
Opportunities are therefore considerable, but so have been the risks - as historic events can prove. Uprisings against the privatisations in Cochabamba and La Paz in Bolivia in 1999 and 1997 respectively remain a cautionary tale, as does the collapse of the Buenos Aires water concession in Argentina following the crash of the peso. However, the situation in the region changes fast, and in some countries at least a framework that enables private sector involvement has emerged.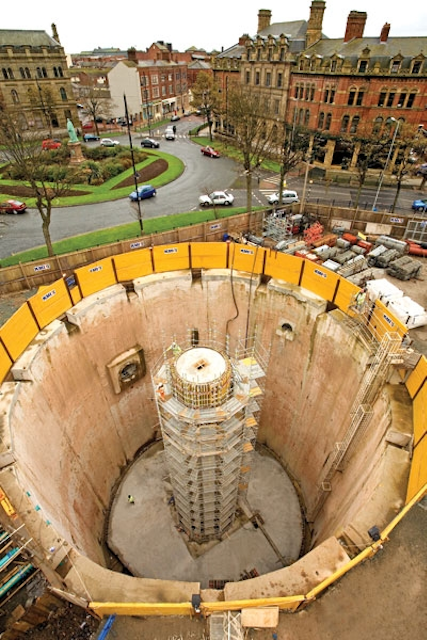 Huge amounts of investment are set to be spent on water and wastewater services in the region
Some Latin American countries have legislation that actively supports the private sector and decentralisation. Peru, for instance, allows private sector companies to undertake a management role, and Proactiva, a subsidiary of the Spanish company Fomento de Construcciones y Contratas (FCC) and Veolia Environnement, has a contract in the capital Lima to provide metering and meter reading services, as well as commercial activities and customer services such as billing.
Privatisation progress
Veolia Water Solutions & Technologies (VWS), the technical subsidiary of Veolia Water, has also just finished construction of a potable water treatment plant for the capital in Huachipa, which will serve 2.5 million inhabitants.
Chile has an advanced privatisation programme with a system initially intended to echo the UK's – in the 1990s, Santiago and the 11 other Chilean water utilities were commercialised, with a strong regulatory body overseeing the contracts. Long-term concessions for the whole water cycle are now the commonest form of private involvement, and the country enjoys the region's best figures for access to piped water and wastewater systems. Mexico also has a long tradition of private water contracts, awarding 50 Build-Operation-Transfer (BOT) contracts for building plants to date, of which a number were cancelled due to the peso crisis.
Proactiva also has other important recent contract wins in the Latin American water sector including two BOT contracts in Mexico City and six pumping stations for the Cutzamala system.
Olivier Orsini, president and CEO of Proactiva and senior executive vice-president of Veolia Environnement, says the company is active in eight Latin American countries – Mexico, Colombia, Peru, Ecuador, Venezuela, Brazil, Argentina and Chile.
In addition, the company meets the needs of big industrial clients – especially in the pulp and paper, mining and oil and gas sectors – through its subsidiaries VWS and Dalkia. Proactiva has operations in some of the most important regional capitals including Mexico City, Mexico; Sao Paolo, Brazil; Bogota, Colombia; and Caracas, Venezuela, Buenos Aires, Argentina and Santiago, Chili.
Veolia has been working in the region for over a decade, says Orsini, and has a total turnover of €900 million annually of which Proactiva's share is around €500 million and €400 for the other Veolia businesses. Proactiva provides water services, which include production, distribution and sale of drinking water, and treatment and collection of wastewater, through different types of contract including the typical French municipal system concession contract, BOTs and operation and management agreements.
BOTS in Bogota
Management contracts include the Guayaquil city water and wastewater concession in Ecuador, where 2.3 million people are being served through Proactiva's local company Interagua, and an O&M contract for water services in Bogota, Colombia. The company also has BOT contracts in Bogota and has interests in a number of medium sized (200,000 to 400,000 population) cities.
In Mexico, Proactiva is participating, in partnership with local company ICA, in the construction element of several BOTs (including Queretaro and San Luis Potosi). It also operates the 30 year water and wastewater concession for Aguascalientes, serving 750,000 people.
While the group's interests spread across disparate sectors, including waste management, Orsini notes that it is "not automatic" that having a contract in one sector facilitates a contract in another. "Obviously we intend to take advantage of our presence in one division to offer services in another division, but it is not automatically linked. We intend to develop a whole array of environmental services when we are somewhere but they are not generally with the same customer," he says.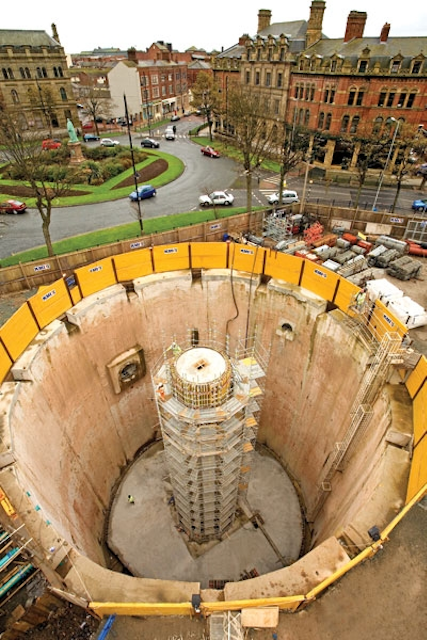 Veolia Environnement is active in eight Latin American countries, including Mexico and Brazil
The firm has also secured some major industrial clients in Brazil's oil and gas industry. "We also strongly believe that in the major cities such as Buenos Aires, Bogota and Mexico City which have over 10 million population, there is a need for new environmental management solutions," says Orsini. "Gigantic urban growth and mushrooming cities pose considerable challenges for local authorities and public service providers."
Megacities and their challenges
There are some common issues across the region, he explains, including a lack of infrastructure and a need to improve and invest in existing infrastructure systems. He speaks of a 'two speed region' in which some countries have the socio-economic and legislative environments for private participation and others do not. As well as the obvious countries such as Chile, Peru and Mexico he cites Colombia as having a "real culture of delegated management". The booming economies of Brazil and Mexico represent an opportunity to provide environmental services, he adds. "The growth in both countries provides a wide array of opportunities." However, he cautions that "there is still a lot to do in order to allow modern environmental technologies to have a chance to develop".
In the developed world, there are legal frameworks that enable technologies such as recycling to develop on a sound basis, he explains. "This is still not the case in South America, but it will come."
Given the region's megacities (such as Mexico City, population 20 million, and Sao Paulo, population 19.96 million) he sees a need to foster a legal framework and regulation to allow public and private operators to develop more technologies to conserve the environment. "For instance, Brazil has developed a legal framework which includes the 2004 PPP law." He observes: "We try to make water available to everybody at the right quality and price. There is plenty to do in South America in terms of efficiency and energy saving to contribute to reducing the greenhouse effect. There is a lot to do in South America and the big cities want us to do it. That is why we are optimistic about the region."
The changing political landscape
GDP growth regionally running at 5% to 7% per annum for the past decade and the increase in urbanisation brings obvious requirements for water and waste management. "We believe despite some risks, in terms of inflation, we expect to see opportunities particularly in Brazil, Mexico, Colombia and Peru. We are also studying the opportunities in other medium-sized countries."
He notes that the region "is changing politically and economically – most countries have achieved low inflation and political stability. We recognise inflation is still an issue, for instance in Brazil, but we are optimistic".
Although Latin America captures 26% of the world's freshwater resources and has just 6% of its population, this is not always reflected in the city locations, which can be extremely arid. Peru, for instance, has to rely on desalination in some regions or water from the Andes mountain range. "It is not enough to have plenty of water, it has to be available," Orsini notes.
"It also has to be affordable for low income groups," he adds. "This remains a problem that we will continue to study." He concludes that there is still plenty to do and that major challenges remain in the region, adding: "We see the middle class growing, and economies stabilising. Politically the region is more stable than it has been. It is cause for reasonable optimism."
Case study - Improving utility efficiency in Chile
One of Chile's leading water utilities, Aguas de Antofagasta, recently awarded a contract to TaKaDu, a pioneer of internet-based water infrastructure monitoring. The utility provides water to the 700,000 population of the northern city of Antofagasta and the copper mines that surround it, which are key to the local economy.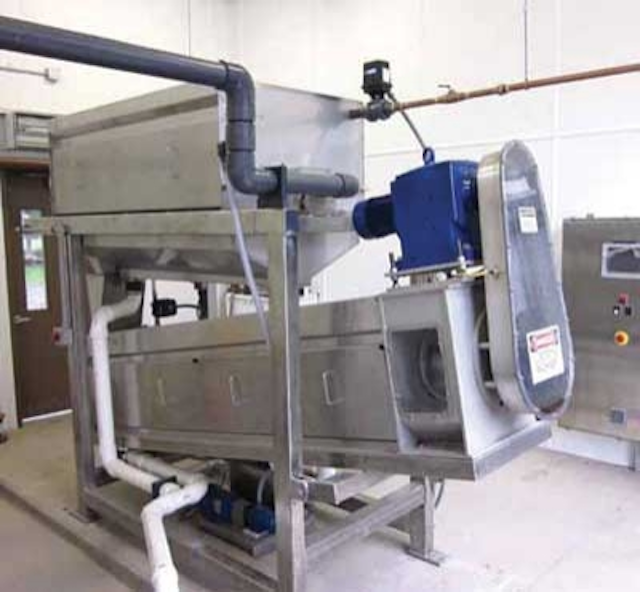 Chilean utility Aguas de Antofagasta used TaKaDu software to help with network efficiencies and consolidating meter data
The city is located in the Atacama desert, where rainfall is a rarity. The mining industry in particular relies on water, which means a challenge for the utility in providing a sufficient supply.
Marco Kutulas Peet, the general manager of Aguas Antofagasta, says the system has "added the capacity for analysis and after to take action for our network.
Like all water utilities around the world, we have a lot of information – a lot of meters and data, but we didn't have the capacity to undertake a good analysis of the information and act to reduce leakage and discontinuities of service." The company's cost to produce water is very high because the only option it has is desalination. Before the start of the contract, the utility's network had a 23% leakage rate, which includes both physical losses and non-revenue water (NRW).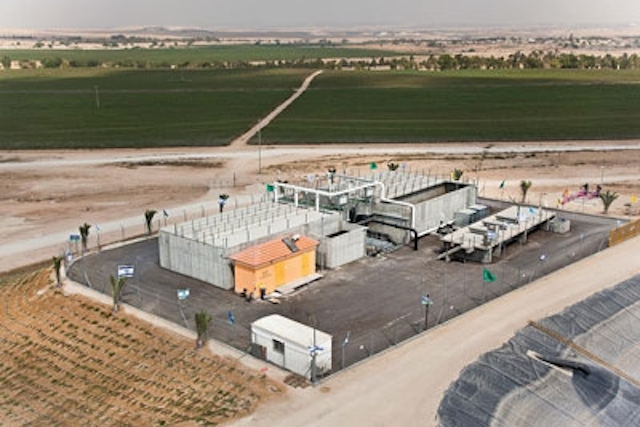 Veolia has been working in the region for over a decade, with a total turnover of €900 annually, of which Proactiva's share is €500 million
TaKaDu's software-as-a-service solution uses statistical and mathematical algorithms to detect, classify, alert and provide real-time insight into leaks, bursts, DMA breaches and other network inefficiencies.
Aguas de Antofagasta's public relations and communications manager Salvador Silva explains that the utility is also working with TaKaDu "to let other companies and people in Latin America know what it is like to use these tools to make their networks smarter and more efficient".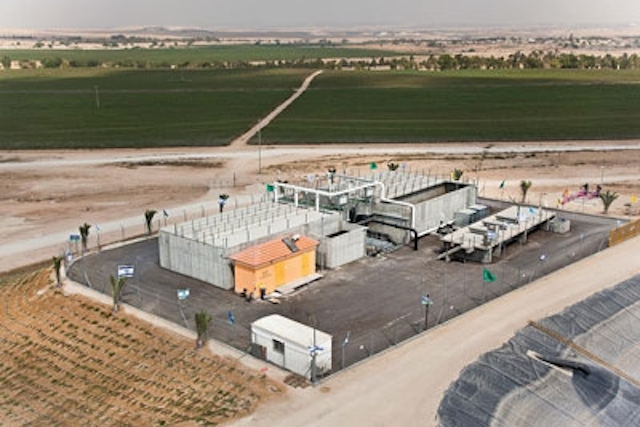 The Chilean utility says it hopes with the software to be able to calculate apparent water losses and problems with meters
Implementation
Work began in February and it took just three months for all the meters and information devices to be coordinated and transmitting information every hour to the TaKaDu system. "It was a very fast process and very easy," notes Peet.
"From the beginning we started learning about anomalies that we had in the network but had not noticed. Our people from the network department had done some analytical work, but using an Excel spreadsheet – it took a lot of time to get conclusions, it was very slow."
The real-time analysis enables the utility to be much more proactive and focus its resources on resolving issues rather than trying to determine what the issues are. "Customers don't pay for the analytical process – they pay for a service, for quality. They don't want to pay more if you have more engineers."
Peet acknowledges that Chile is an advanced Latin American country. "If you look at potable water coverage, it is nearly 95%, and wastewater treatment coverage is more than 85%. If you compare that with the Latin American average effectively it is right to assess Chile as being in a good position. And as all of our water utilities are private, we are in a very good position."
Initially, in terms of the joint venture between the utility and TaKaDu to expand provision in Latin America, he says that the partnership is looking to the Peruvian and Brazilian markets.
Silva says: "We foresee that as Peru is growing at a very fast rate, with a very good economy...Brazil also has a very fast growing economy and a large population, and is a big market with a lot of major water utilities. And of course inside Chile we have many opportunities to implement and deploy the system."
Energy savings
Reducing the company's night-time flows has been a primary goal as this most accurately reflects the baseline state with network losses, without distortion from demand. "Our people have been able to act in some areas of the city where we had high night flows, they went straight to work in those areas and were able to reduce night flows, for example in one area by 10,000 m3 to 20,000 m3 per month. It is possible to calculate from that an annual and five year saving."
This type of loss is being targeted because it is the type engineers can most readily resolve. Others including illegal use, meter problems and invoicing issues, require different types of action, Peet notes.
"If we can calculate our technical, or physical losses, we can calculate our apparent water losses – problems with meters, invoicing and illicit connections," Peet explains. "When we know that, we can redesign our strategies to tackle these issues."
More Water & WasteWater International Current Issue Articles
More Water & WasteWater International Archives Issue Articles