Valves, Fitting & Controls
Feb 1st, 2008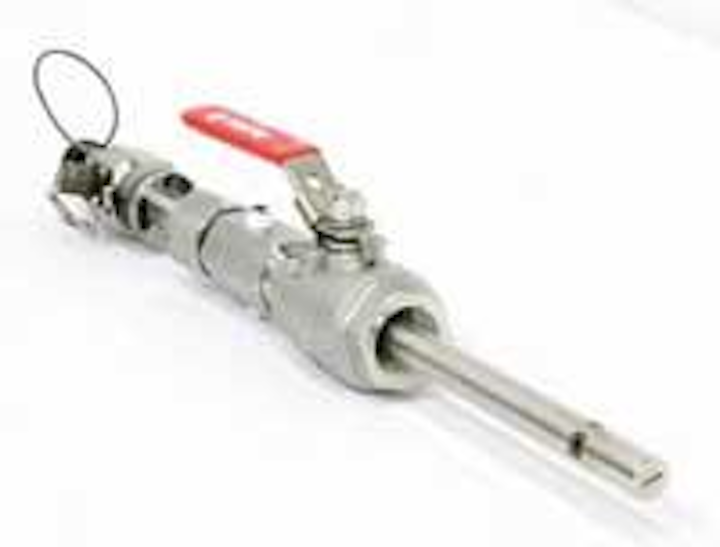 Probe provides highly accurate biogas flow rates in sewage treatment digesters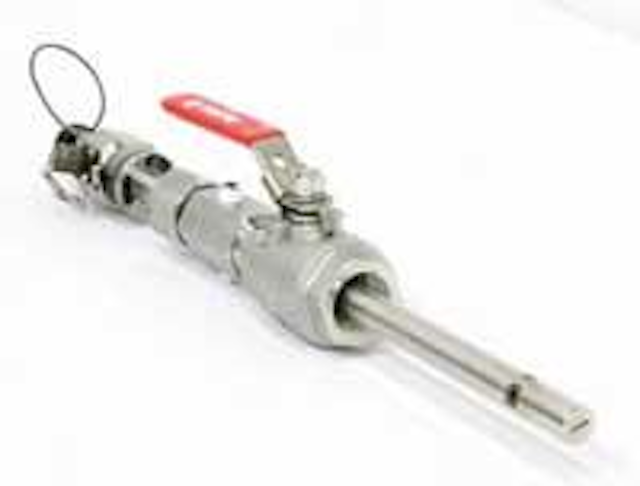 Click here to enlarge image
Photon Control's Focus® Probe optical flow meters are successfully measuring flow rates of biogas at sewage digesters in Vancouver. The methane-rich biogas posed a problem for conventional flow meters which couldn't cope with the low flow rates, low pressure and high humidity specific to biogas. Using optical laser beams to measure the velocity of naturally-occurring particulates, the probe enables highly accurate flow determination despite pipe vibration, acoustic noise and gas condensation. Featuring a high turn-down ratio of 1000:1, the low-cost unit provides sewage treatment autho rities with an excellent source of data to optimize their sewage digestion processes, control biogas production and reduce greenhouse gas emissions.
Photon Control Inc.
Burnaby, BC, Canada
www.photon-control.com
Enquiry No. 201
---

Plastic ball valves true union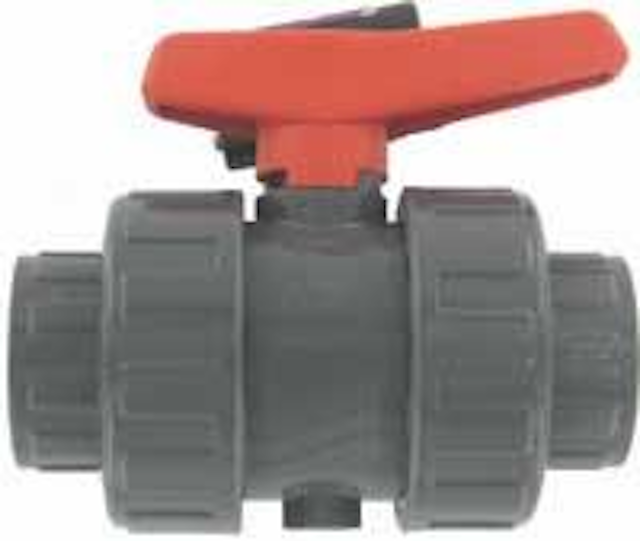 Click here to enlarge image
The new Series TBV2 Plastic Ball Valves from Dwyer Instruments are perfect for use in chemical and wastewater applications. The valves are designed for manual on/off service of process pipelines. Units come in PVC or CPVC plastic bodies with EPDM of FPM O-rings for a wide range of chemical compatibility. They feature a full port design and are available in ½" to 4" sizes. Ball valves incorporate a double o-ring seal for twice the leak protection, a threaded seal retainer that allows for seat adjustment, and most sizes come with both NPT and socket end connections.
Dwyer Instruments Inc.
Michigan City, Indiana, USA
www.dwyer-inst.com
Enquiry No. 202
---

New butterfly valve features lug-style design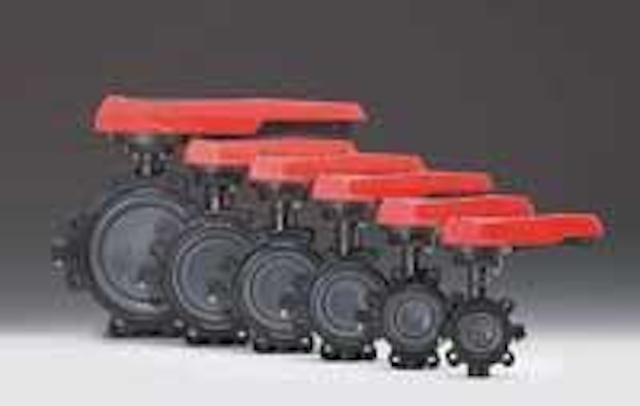 Click here to enlarge image
GF Piping Systems' new corrosion-resistant Type 568 lug-style butterfly valve is intended for dead-end service and fully pressure rated at 150 psi to allow for easy system expansion to the pipeline without system shutdown. Applications include industrial and potable water treatment, swimming pools, water parks and wastewater systems in such industries as chemical, chemical distribution, electroplating and power plants.
The valve, available in sizes 2" to 8", offers a modular design with epoxy coated iron lug body. The wetted inner body, disc and bearings are available in choice of PVC, CPVC, SYGEF PVDF (polyvinylidene fluoride), or PROGEF® Natural Polypropylene materials to match the outer pipe material. This inter-system compatibility between the inner body material and outer pipe material provide excellent chemical compatibility throughout the system.
GF Piping Systems
Tustin, California
www.gfpiping.com
Enquiry No. 203
---

Industrial hotspot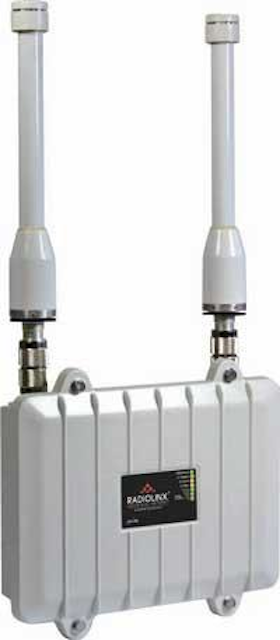 Click here to enlarge image
Field applications exposed to severe conditions, whether it be an oil rig, wash down area of a manufacturing plant or outdoor tower, can now benefit from the latest addition to ProSoft Technology's RadioLinx® wireless product family: the 802.11abg Industrial Hotspot™ with IP66-rated water resistant, dust-proof enclosure (RLX-IHW-66).
This radio functions as an access point, repeater, or client and its water resistant casing permits it to be directly installed in areas which are exposed to harsh industrial or environmental conditions.
ProSoft Technology
Blagnac, France
www.prosoft-technology.com
Enquiry No. 204