VIDEO: Make water sexy, says Mayor Ahmed Aboutaleb
Rotterdam Mayor Ahmed Aboutaleb speaks to Tom Freyberg about water resilience and knowledge sharing for China's Sponge Cities initiative...
Jul 14th, 2017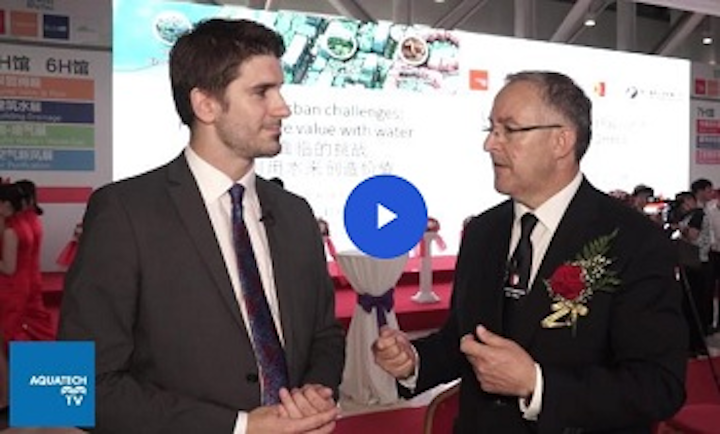 Mayor of Rotterdam Ahmed Aboutaleb discusses what lessons Rotterdam - one of the 100 Resilient Cities - can share with China and its Sponge Cities developments...
Ahmed Aboutaleb, the mayor of Rotterdam recently visited the Aquatech China show in Shanghai to give a keynote address on knowledge sharing between his home nation of the Netherlands and China.
As one of the world's 100 Resilient Cities, Rotterdam has plenty to share when it comes to ensuring its city is future proof against climate change.
In the above video you can see Ahmed Aboutaleb talk to Tom Freyberg about water resilience, as well as what lessons can be shared for China's sponge cities initiative.
###
Read more
Rotterdam tops global water sustainability index