Singapore's water tariff hike – social media reaction
News that Singapore will increase the price of water by 30% over two years provoked a mixed response on Twitter...
Feb 22nd, 2017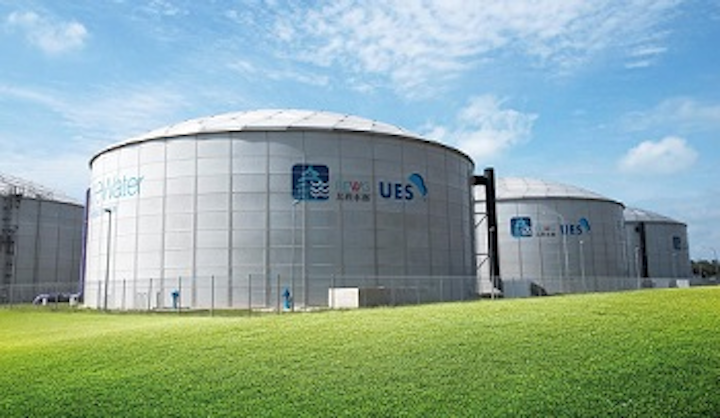 SINGAPORE – Even Singapore, Asia's hydro hub with a world renowned efficient water industry is raising the price of water to meet increasing costs and curb high usage.
From July 2017, the price of water will increase by 30%, phased in over a two-year period.
National water agency PUB said that "heavy investments in water infrastructure, coupled with rising operational costs, have made the increase in water prices necessary".
Details of the price change can be seen below: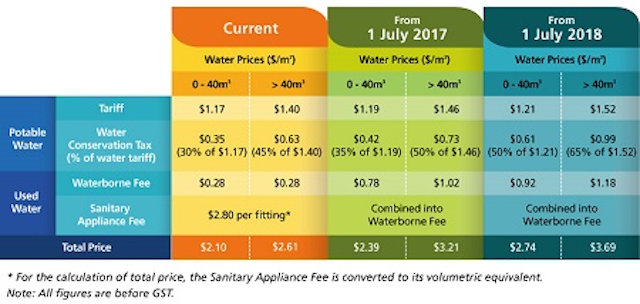 Back in 2000, when the last price change was made, water demand in Singapore was 300 million gallons per day (mgd). Today it is 430 mgd. Furthermore, by 2060 demand is expected to double.
The news provoked a mixed reaction from industry experts and local residents on social network Twitter, as can be seen below:
Households in Singapore using more than 40 m3 of #water per month will pay 41% more - demand management in action. https://t.co/TpoaC7RVIC

— David Lloyd Owen (@Daviddwr) February 21, 2017
#Singapore#water prices to increase by 30% from July 1. https://t.co/VoKTghYwCo

— Dragan Savic (@H2ODraganSavic) February 21, 2017
Singapore MP logic:

"Water is important. That's why we raised its price by 30%. Now you know how important it is."

Lol kill us already...

— M.K. (@MadAlkaff) February 21, 2017
[TOC] 30% increase in water prices: No mention of revenue and cost for justification but tells you how much rebates are given …

— Singapore News (@SGnews) February 20, 2017
Singapore will raise water prices by 30% in 2 phases as sufficiency "a matter of national survival," Heng says https://t.co/4TCblB3n8mpic.twitter.com/QdLKeNUJ1Y

— Bloomberg Asia (@BloombergAsia) February 20, 2017
Only in Singapore: Water prices go up by 30% to spread awareness of the importance of water #proudlysingapore

— Fetus Squad (@Fri3ndsxxLov8) February 22, 2017
PUB said that after the adjustments, 75% of households will see an increase of less than $18 in their monthly water bills.
In a LinkedIn article, Professor Asit Biswas, visiting professor at the National University of Singapore's Lee Kuan Yew School of Public Policy and Cecilia Tortajada said that "Singapore's decision to raise water prices after 17 years is to be applauded".
"Studies show that pricing can affect behaviour, and there is strong evidence to suggest that under-priced or free water leads to very inefficient uses of water, including increased wastage."
###
Read more
Reclaimed wastewater meets 40% of Singapore's water demand
Desalinate: Singapore firms win four out of four desalination projects on home turf
Singapore's fourth desalination plant to be delivered under DBOO agreement