Modernizing Water Infrastructure with Asset Management and Analytics
In a world where predictive maintenance can save utilities valuable time and money, as well as prevent catastrophic events ...
Apr 1st, 2010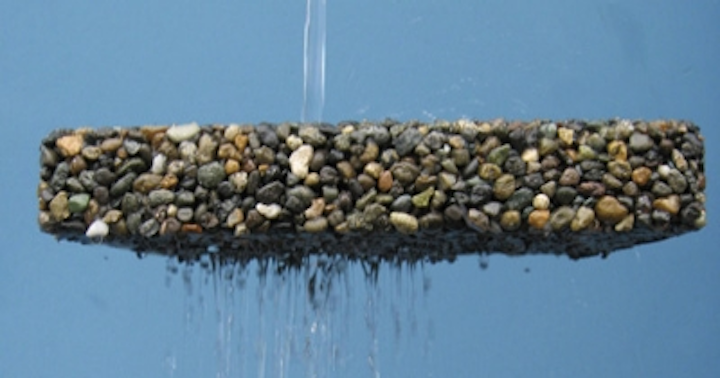 By Bill Sawyer
In a world where predictive maintenance can save utilities valuable time and money, as well as prevent catastrophic events, effective management of the infrastructure is increasingly important. Much of the nation's water and sewage infrastructure was built over 100 years ago, with some systems dating as far back as the 1800s, and can no longer support today's water needs.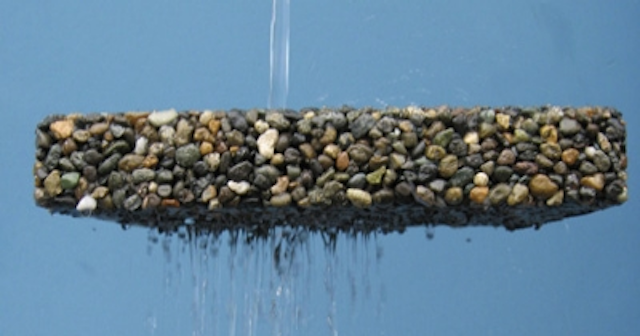 Figure 1: IBM software manages the Sacramento Regional County Sanitation District's state-of-the-art wastewater treatment plant along with nearly 100 miles of interceptor pipelines and 20 pump stations.
According to estimates from the EPA and US GAO, in the next decade it will cost more than $400 billion to fix the nation's sewer infrastructure. This scale of water management challenges requires the deployment of information technology that integrates data sources and automates analytics. The combination of asset management and analytics — in which data gathered from the utilities' water assets are analyzed against other data streams including weather patterns, traffic patterns, geospatial information and the like — is key to modernizing the infrastructure for the 21st Century and beyond.
One of the major barriers to efficient and productive use of water resources is an overall information flow problem. Whether it is managing water conservation, water efficiency, new water technologies, new legislation, or workforce challenges, slow, unsteady, and unreliable information flow is a barrier to improved decision making and productivity.
In fact, industry studies show that 60% of CEOs are most concerned with capturing and understanding information rapidly in order to make swift business decisions. Traditional water management systems collect and house information in disparate repositories, creating silos of data that's fragmented between different stakeholders, and nearly impossible to mine for relevant and actionable data. IBM customers estimate that about 40% of their R&D budgets is spent on integration, with about 30% of their peoples' time spent on searching for relevant information. In such a complex environment, a new level of innovative collaboration is required for effective water management.
The EPA, among others, benchmarks the efficiency of water utilities by the improvement in the ratio of preventative to corrective maintenance, making high tech software a key component of managing today's sewer infrastructure. Already, many utilities across the country are in the process of updating these capabilities as they tackle challenges related to pollution, reduction in potable water and soaring operational and maintenance costs. Now, some leading utilities are also looking at adding an order of magnitude of value to their asset management capabilities by integrating analytics technologies.
For example, two wastewater agencies in Sacramento, CA — the Sacramento Area Sewer District (SASD) and the Sacramento Regional County Sanitation District (SRCSD) — are using asset management software to collect, analyze and share data in real time to help improve water quality and prevent sewage spills well before they impact the region's one million residents. By integrating the asset management software with information from a mapping system, control meters and observations from live video footage of the sewer pipes themselves, the Sacramento Area Sewer District is able to proactively identify and resolve any emerging problems that could occur within more than 400,000 assets in the system, including 98 pump stations, 3,000 miles of mainlines and 279,000 service connections.
Similarly the SRCSD, which treats wastewater from the SASD along with other regional wastewater collection agencies, runs a state-of-the-art treatment plant comprising nearly 100 miles of pipeline and 20 pump stations. On an average day, the plant moves and treats approximately 165 million gallons of wastewater each day — enough to fill 40 football fields. Keeping track of all those moving parts — not to mention maintenance records, service calls and compliance reports — was once a major headache. Today, the SRCSD can collect and compile the necessary information to report, for example, on preventive maintenance activities across all its mechanical and chemical systems in minutes as opposed to several weeks. By providing greater transparency into the condition of its assets, the company can provide better service to their customers while saving time and resources.
The City of Corpus Christi, the largest city on the Texas coast with more than 280,000 residents, is another example of an organization that was looking to improve the quality of life for its citizens. However, due to a lack of visibility into its diverse assets, the city was faced with maintenance and asset management challenges. Corpus Christi's staff relied primarily on manual, disconnected processes including index cards and spreadsheets to manage its public works and utility resources. This made it difficult to accurately plan maintenance and proactively prevent problems. The City deployed a work and asset management system that integrated disparate data from its water, wastewater, utility and stormwater services with a geographic information system that was already established. As a result, staff can spatially view where service levels are not being met and why, evaluate problems with assets that commonly cause service interruptions, and implement preventative maintenance protocols such as cleaning wastewater mains known to regularly have blockages. With access to real-time information, the organization has become more flexible and responsive to customer needs while proactively identifying and resolving critical issues before they affect services.
Many other utilities are beginning to take advantage of asset management software as well. The San Francisco Public Utilities Commission (SFPUC) began using IBM software to help reduce pollution in the water that surrounds the city on three sides — the San Francisco Bay and the Pacific Ocean. The SFPUC treats an average of 80 million to 90 million gallons of wastewater per day during dry weather and up to 370 million gallons of combined wastewater and storm runoff per day during the rainy season. The asset management software gives the SFPUC greater visibility into its maintenance operations and physical infrastructure, with near real-time status equipment and maintenance history. For example, the software generates work order histories, so the SFPUC can see that they have rebuilt a pump 10 times, which might indicate to them that it's time for the pump to be replaced rather than spending more money on repeatedly fixing the equipment.
About the Author:
Bill Sawyer is Vice President of Tivoli Maximo Operations. He joined IBM as part of the acquisition of MRO Software in October 2006. He currently manages the Maximo business unit within IBM Tivoli responsible for achieving all business case objectives established for the acquisition.
More Urban Water Management Issue Articles