New Literature
Compilation of print and digital information resources for the municipal water and wastewater markets.
Sep 12th, 2013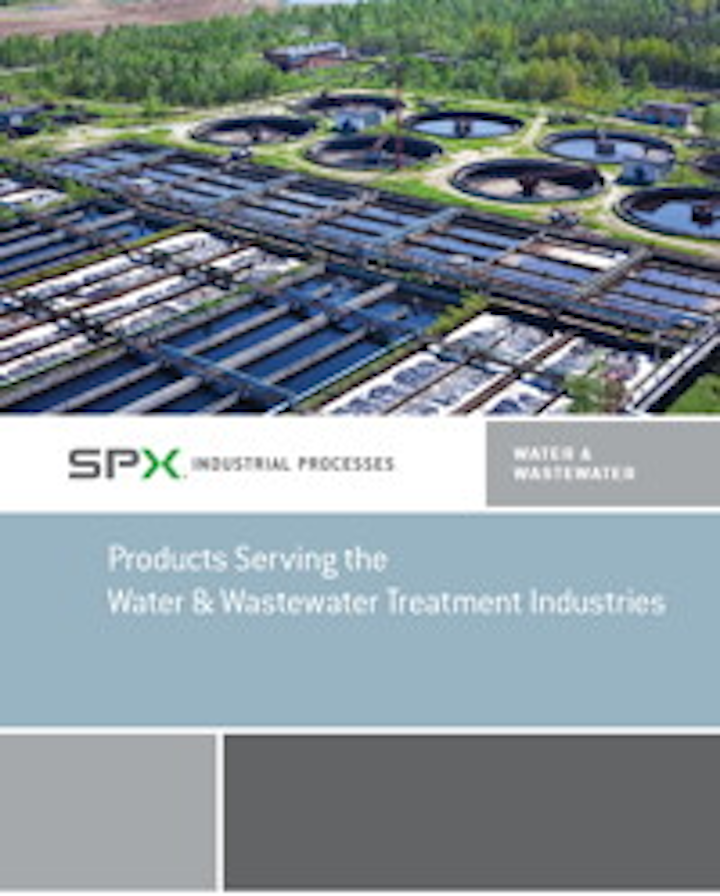 Treatment brochure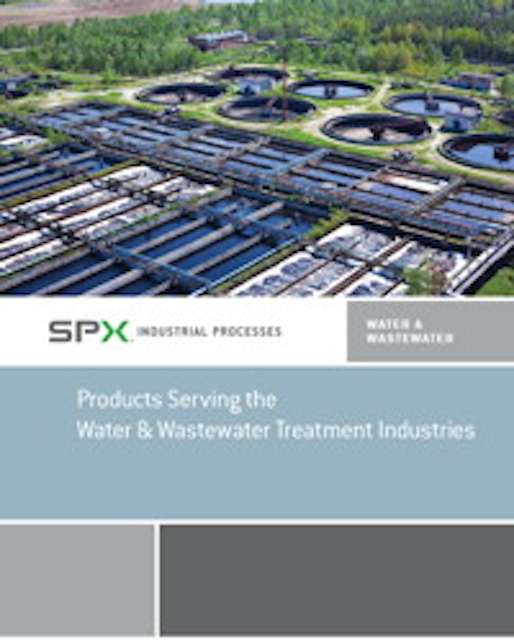 SPX recently released a new brochure covering its latest offerings in the water and wastewater treatment industry. Incorporating its Airpel, APV, Bran+Luebbe, ClydeUnion Pumps, Hankison, Johnson Pump, Lightnin, and Plenty brands, the brochure details the broad product portfolio available which covers a wide range of applications and underlines SPX's experience and commitment to the industry. SPX supplies products and solutions for water and wastewater applications including chemical makeup and storage, flocculation, reservoir supply, drinking water, desalination, cooling water, irrigation, and metal processing.
SPX Corporation
www.spx.com
Water quality, rights
The Conservation Leadership Council has released three white papers about water quality and water rights. "Prior Appropriation and Water Quality" explores how water quality can impact the approach to water rights, using the Tongue River in southeastern Montana as a test case. "Markets and Private Property Rights to Groundwater" looks at how a market for groundwater rights can be formed and operated, using California's Mojave Basin Area as a test case. "Competitive Procurement Programs Can Help Heal the Chesapeake Bay" analyzes how private sector engagement can accelerate and reduce costs of compliance with EPA regulatory standards for Chesapeake Bay total maximum daily load.
Conservation Leadership Council
www.leadingwithconservation.org

Sustainability
American Water recently published a new white paper titled "Sustainability and Resiliency Planning for Water Utilities." According to American Water's white paper, climate change is having a profound effect on how communities can reliably access clean water, causing poor water quality and scarcity and putting significant stress on the water infrastructure. As the white paper illustrates, the company's approach to mitigating these circumstances includes risk assessment through engineering planning studies and risk management through prudent investment into its systems, integrated water resource management and the use of innovation technology.
American Water Works Company Inc.
www.amwater.com
Cooling guide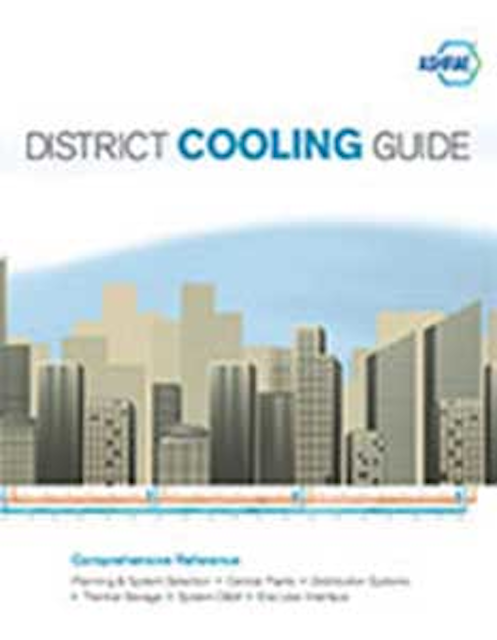 A newly-published book from ASHRAE provides design guidance for all major aspects of district cooling systems. "District Cooling Guide" includes guidance on central chiller plants, chilled-water distribution systems and consumer interconnection. In addition to design guidance, the book contains a chapter dedicated to planning, with additional information on system enhancements and the integration of thermal storage into a district cooling system. Guidance on operations and maintenance, including several case studies, is provided to help operators ensure that systems function as intended. The book is a useful resource for both the inexperienced designers as well as those immersed in the industry, such as consulting engineers with campus specialization, utility engineers, district cooling system operating engineers, central plant design engineers, and chilled-water system designers.
ASHRAE
www.ashrae.org
Water conveyance, drainage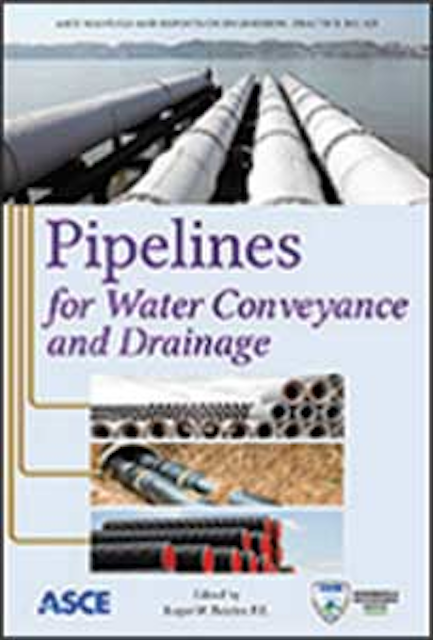 The American Society of Civil Engineers (ASCE) is pleased to announce the publication of its new book, "Pipelines for Water Conveyance and Drainage," offering a concise listing and description of 11 types of pipe commonly used for water conveyance and drainage. For each type of pipe, 20 characteristics are described, including such physical attributes as material, available sizes, standard lengths, protective linings and coatings, joints, and fittings. The book pertains to the following types of pipe: concrete, welded steel, ductile iron, polyvinyl chloride (PVC), high-density polyethylene (HDPE) pressure, polyethylene profile wall, PVC and polypropylene profile wall, corrugated polyethylene, fiberglass, corrugated metal, and vitrified clay pipe and clay drain tile.
The American Society of Civil Engineers
www.asce.org
SCADA security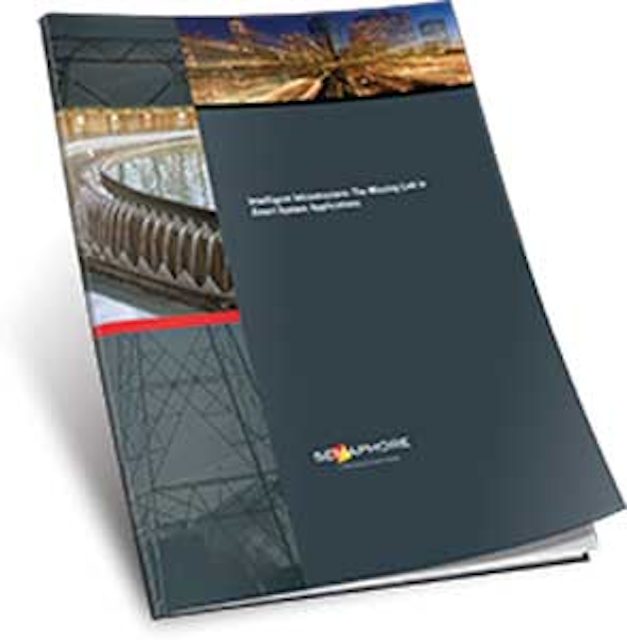 CSE-Semaphore, a CSE Global company, has released two white papers on cyber security protection for remote terminal unit (RTU) products in SCADA systems. As more sophisticated security threats target SCADA systems, operators must decide how to protect their systems and processes. Users can assess threats, both cyber and physical, and implement measures for detection as well as prevention of intrusions and attacks in their SCADA systems. This paper, "RTU and Process Security from the Ground Up," outlines a sensible, cost-effective approach that is based on recent developments in SCADA. It particularly focuses on SCADA RTU installations and the processes they monitor and control.
CSE-Semaphore,CSE-Global Group Co.
www.cse-semaphore.com