Product Showcase
Collection of new products of special interest to the municipal water and wastewater markets.
Jun 1st, 2013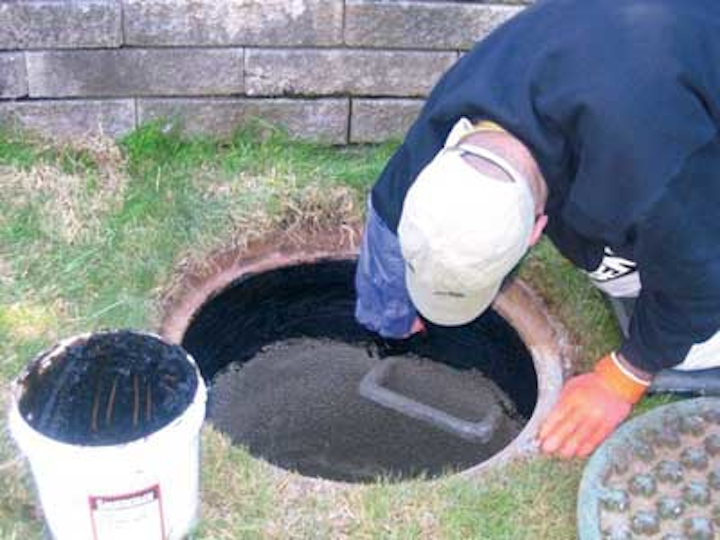 Manhole liner
Sauereisen's Manhole ChimneySeal No. F-88 is designed as a sealant to eliminate infiltration between the frame and a concrete or brick manhole structure. The sealant is a fiber reinforced, ultra-high solids, elastomeric urethane-modified asphalt for use as a waterproofing and chemical resistant membrane and chimney seal. It has excellent adhesion to most surfaces and is designed to withstand movement in the manhole chimney area, stopping water infiltration, while providing resistance to microbiologically induced corrosion.
Sauereisen Inc.
www.sauereisen.com
---
Access interlock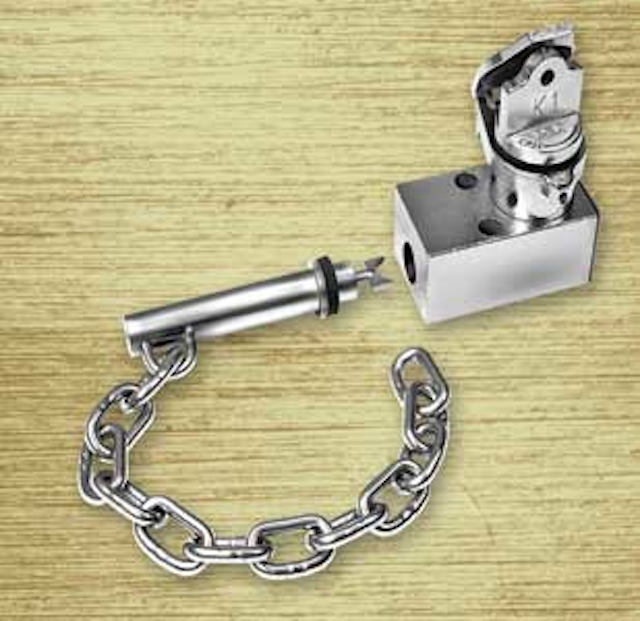 Kirk Key's HD Series Type DM Access Interlock is designed to protect equipment and workers from costly errors during electrical and switchgear maintenance. The heavy-duty interlock ensures that steps cannot be skipped, and a safe, pre-determined sequence of operation is followed. The HD Series is made entirely of electro-polished 316 stainless steel and offers excellent performance standards in high temperature or corrosive environments.
Kirk Key Interlock Co.
www.kirkkey.com
---
Cloth filtration media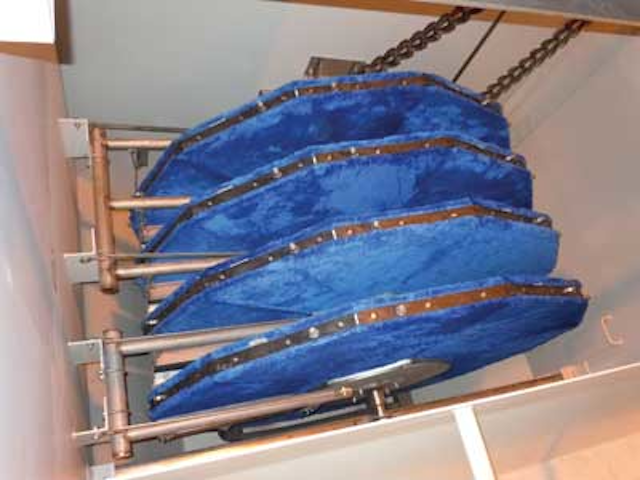 Aqua-Aerobic Systems' OptiFiber PES-14® Microfiber pile cloth filtration media is especially engineered to remove suspended solids, turbidity and fine particles up to 50% better than other filters or microscreens. It is ideal for fine polishing applications and is proven to reduce total phosphorus to 0.1 mg/L or less. The ability to maintain high filtrate quality provides assurance for meeting even the most stringent effluent requirements. The media was recently approved by the California Department of Public Health (CDPH) for use in high quality wastewater reuse applications.
Aqua-Aerobic Systems
www.aqua-aerobic.com
---
Screen filter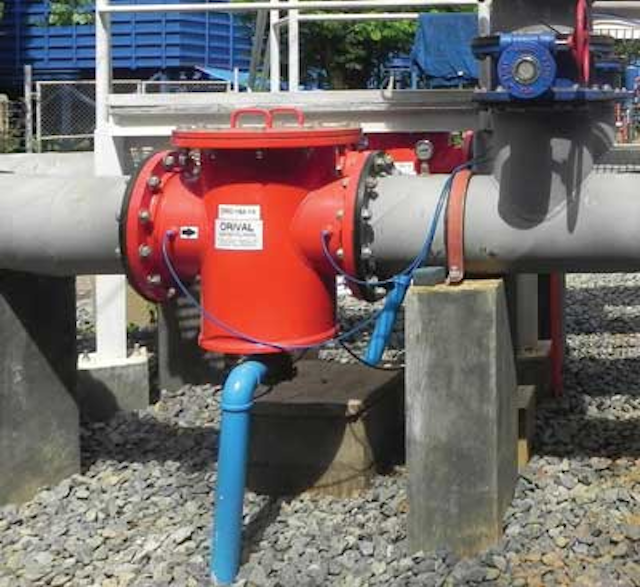 More than a basket strainer, the heavy duty Orival Model ORC Automatic Self-cleaning Screen Filter removes nuts, bolts, slag, stones, and golf balls from fluid pipelines. The rugged filter comes in sizes from 4" to 24" for flow rates up to 12,000 gpm. Robust 316L stainless steel perforated screen elements typically have 3000, 5000 or 8000 micron holes. This coarse filter is completely self-cleaning and automatically goes into a quick rinse cycle based on differential pressure or elapsed time. ORCs are available in carbon steel with an oven-cured polyester coating inside and outside, in stainless steel or fabricated of materials to suit the application.
Orival Inc.
www.orival.com
---
Ultrasonic meter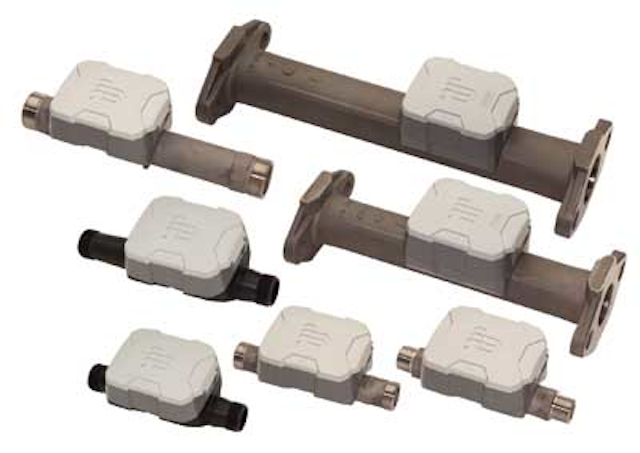 Badger Meter's Cold Water Engineered Polymer Meters are available in two sizes: 5/8" x ¾ " and ¾" with no moving parts. They employ solid-state electronic technology in a totally encapsulated, weatherproof and UV-resistant housing to provide long-term, highly accurate flow measurement for utilities. The 5/8" x ¾" meter has an operating range of 0.1-25 gpm, with an extended flow rate of 0.05 gpm. The ¾" meter has an operating range of 0.1-32 gpm, with an extended low flow rate of 0.05 gpm.
Badger Meter
www.badgermeter.com
---
Pipe inspection crawler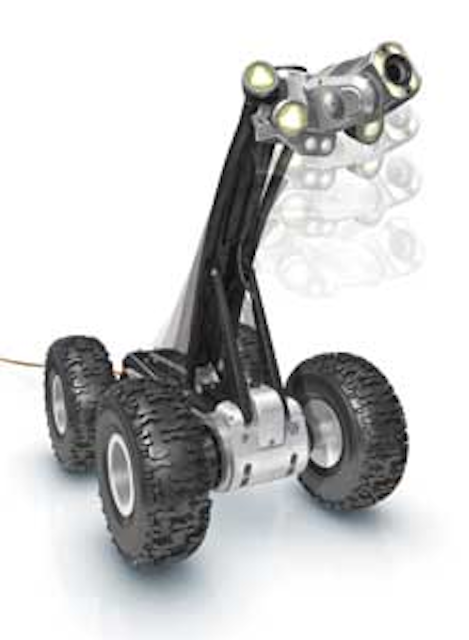 Designed to inspect even the toughest trunk lines and interceptors, the new RX400 crawler body boasts a built-in, remotely-operated camera lift with 17.5" of vertical travel, enough for center viewing in a 60" line and suitable for inspecting pipe up to 10' in diameter. The new crawler integrates seamlessly with any Rovver X system, so an owner can use his or her existing controls, reel and camera. The crawler body offers the same high-end features as the more compact RX130: selectable 412/640Hz sonde, with an illuminated rear-view camera, an expansion port for an elevated rear-view camera, a clutch, and sensors for tilt, roll, pressure, temperature, and lift height.
Envirosight LLC
www.envirosight.com

More WaterWorld Current Issue Articles
More WaterWorld Archives Issue Articles