New Products
Collection of new products for the municipal drinking water and wastewater markets.
Mar 11th, 2013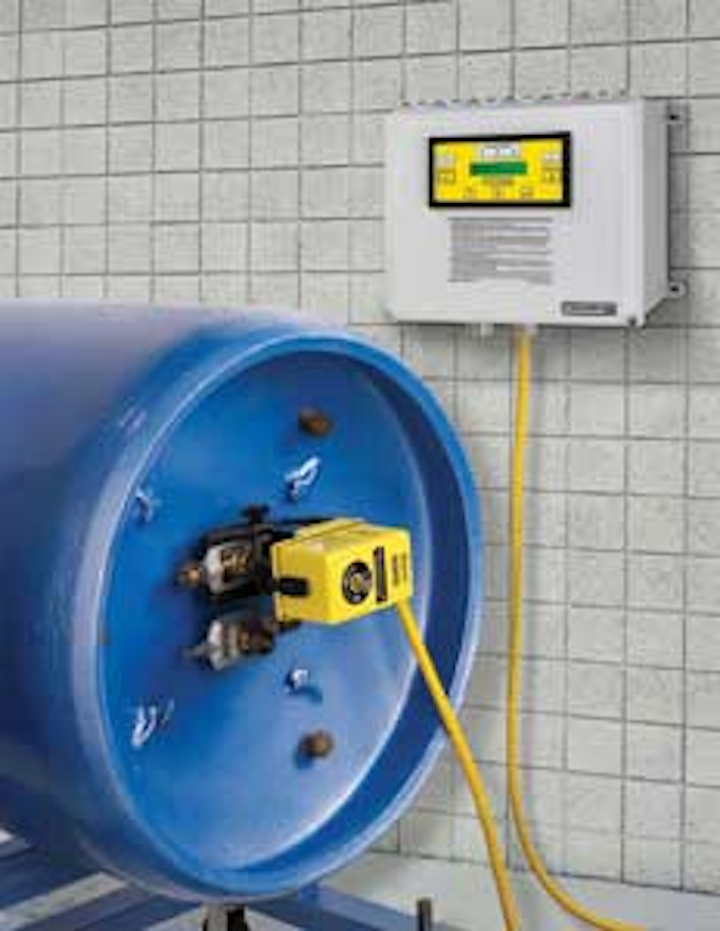 Gas shutoff system
Eclipse Actuators quickly close toxic gas valves on 150 lb. and ton cylinders in less than one second when activated by remote sensors. These electronic actuators are "close only devices" requiring an operator to visit the site to determine the cause of the problem. The 12 volt battery-operated actuator allows an operator or remote gas sensor to shut off leaking toxic gas without requiring the operator to enter the hazardous atmosphere. The chlorine valve can be opened or closed manually with the actuator installed and ready to operate.
Halogen Valve Systems
www.halogenvalve.com
---
Tension fabric buildings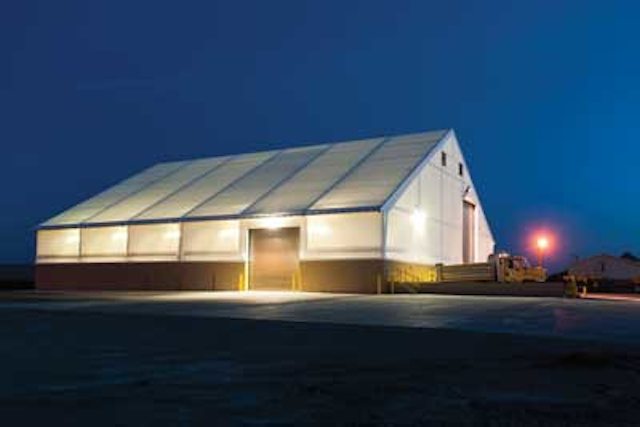 Legacy Building Solutions offers a line of fabric buildings that incorporate structural steel beams instead of open web trusses. This new engineering concept provides a high level of flexibility for a variety of building applications, including wastewater treatment plants and general storage. The buildings use a durable rigid frame in place of the hollow-tube, open web truss framing traditionally used for fabric buildings. The solid structural steel beams are not vulnerable to unseen corrosion originating inside a tube.
Legacy Building Solutions
www.legacybuildingsolutions.com
---
Water quality monitoring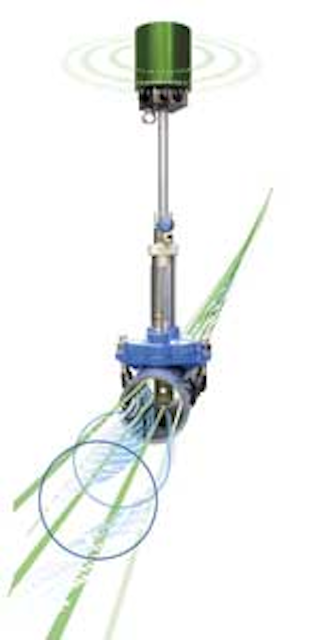 Intellitect Water has launched a new version of its in-pipe water quality monitor, the Intellisonde. The IV2 provides two major advances. Calibration is now embedded in every individual sonde at the time of manufacture, which substantially reduces the time and resources required for field calibration during installation. Plus, a new advanced chlorine sensor has been developed for greater accuracy and faster response times.
Intellitect Water Limited
www.intellitect-water.co.uk
---
Gas flow monitoring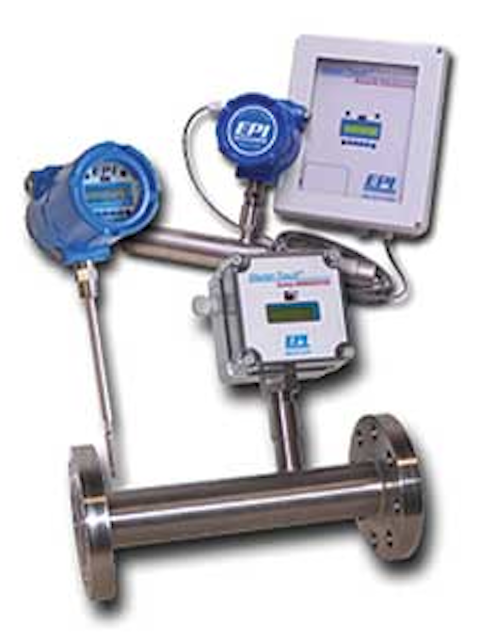 Eldridge Products' Master-Touch™ thermal gas mass flowmeters are calibrated with a CH4/CO2 gas mixture for the best accuracy when measuring digester gas. A wide variety of physical configurations support virtually all installations - and with no need for temperature and pressure corrections, the flowmeters further reduce operating costs.
Eldridge Products
www.epiflow.com
---
Level transmitter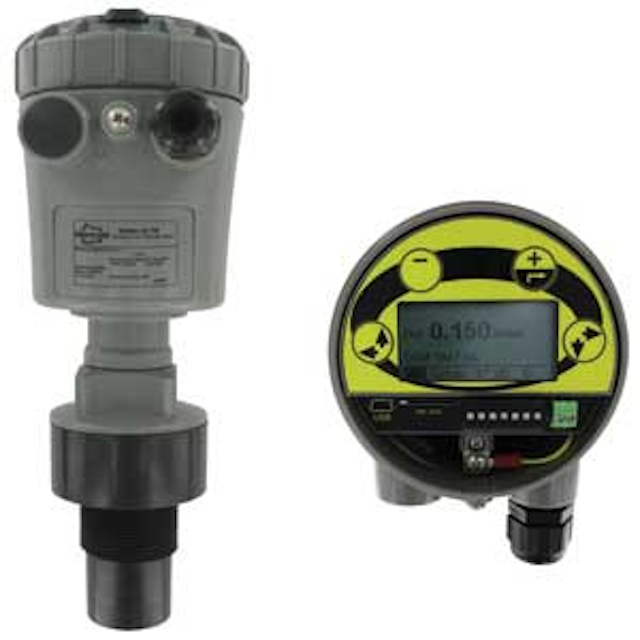 The Mercoid® Division of Dwyer Instruments has released the new Model ULTM mobile ultrasonic level transmitter with embedded cellular communication. This product is fit for any site where SMS is available and features flexibility for customized alerts and reports. It features a cellular (GSM) link for transmission of measured data, supporting SMS and GPRS, as well as a USB port for set up and local monitoring. ULTM provides periodic reports at adjustable intervals and SMS reports to assigned personnel on demand. There are no on-going fees for this model's control software due to complete data ownership. It houses an embedded, as well as optional, external temperature sensor, making it ideal for situations where rapid temperature variations may occur.
Dwyer Instruments Inc.
www.dwyer-inst.com
---
Pipe-ramming hammer
HammerHead Trenchless Equipment has unveiled the world's largest pneumatic pipe ramming hammer. The 34-inch hammer can install casing 48" to 180" in diameter in drainage culvert and washover applications and can be used for pipe assist or pipe extraction, guided pilot bore ramming, and horizontal directional drilling assist. The hammer was recently field-proven in an Ontario, Canada, washover casing. The hammer successfully installed 185 feet of 72" diameter steel casing. The 34-inch rammer has already been released for production, and 48-inch collets are already available. Larger adapter cones are currently in development.
HammerHead Trenchless Equipment
www.hammerheadmole.com
---
Motor control center
The Schneider Electric Model 6 Motor Control Center (MCC) is now enhanced with 18-Pulse Drive high horsepower capability designed for applications within the water and wastewater industry. Designed for high-horsepower applications, this clean power solution minimizes harmonic content and complies with the IEEE 519 clean power guidelines, achieving over 95 percent harmonic cancellation and complete UL 845 MCC compliance up to 100,000 A RMS short circuit ratings. The Model 6 MCC has a compact footprint and is now a full-line solution from 40-400 horsepower.
Schneider Electric
http://products.schneider-electric.us
---
Customer engagement
The new Aclara Mobile Experience™ (AME) is a turnkey solution for Apple iOS and Google Android devices that performs a diverse range of applications such as usage tracking, bill pay, outage reporting, customer service and others. The new application will enable electric, gas, and water utilities to integrate a diverse set of consumer-facing applications on mobile devices. Utilities can brand and personalize AME to meet specific functional requirements, determining which features are offered to their consumers, including links to social media tools. The app operates in the cloud, providing a simple interface to the consumer that is low-impact on the mobile device.
Aclara Technologies LLC
www.aclara.com
---
Channel grinder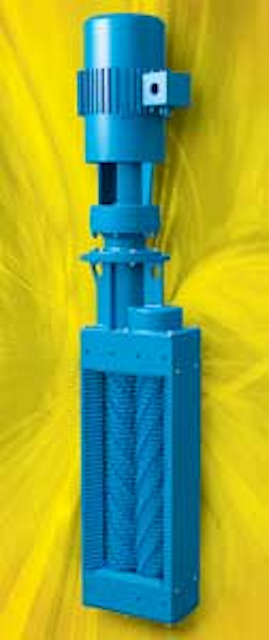 The Moyno® Annihilator™ C3A channel grinder is now available in larger models. The new 40" and 60" models have the same design and features as the smaller models plus an added intermediate bearing for greater service life. The redesigned grinder produces on average 30% more flow through than the original Series 3 Annihilator. Optimized high flow side rails are one of the main contributing factors for the increase in flow along with a lower profile bottom housing. The new grinder allows for greater flexibility and management of channel and flow conditions for a variety of user requirements.
Moyno, Inc., a unit of Robbins & Myers
www.moyno.com
---
Ball valve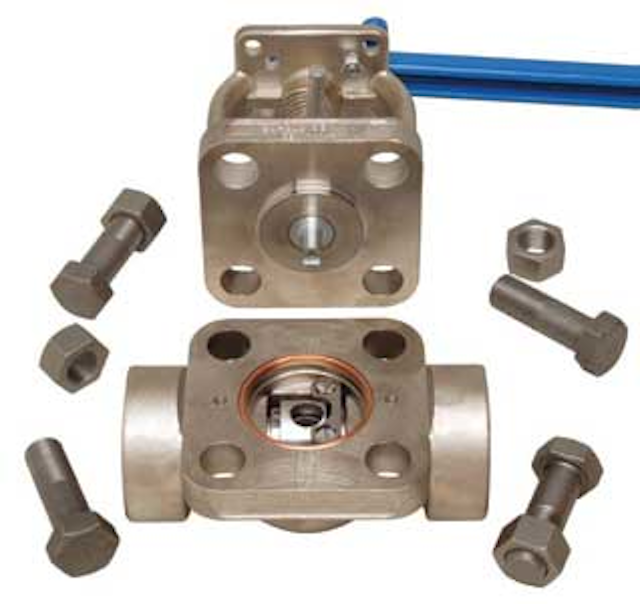 The Camseal zero leakage, metal seated, forged ball valve from Conval features a cartridge-style, top entry design that simplifies maintenance and replacement of the cartridge internals, with no effect on existing piping and welds. The Camseal body/bonnet joint is not subject to pipeline stresses. There is no in-line body bolting to loosen or fatigue, so the body remains leak-free. All valves are capable of meeting zero bubbles for four minutes at 50 psi and 1,000 psi nitrogen. Modular internals isolate critical seal surfaces from thermal effects.
Conval Inc.
www.conval.com
---
Ultrasonic flowmeters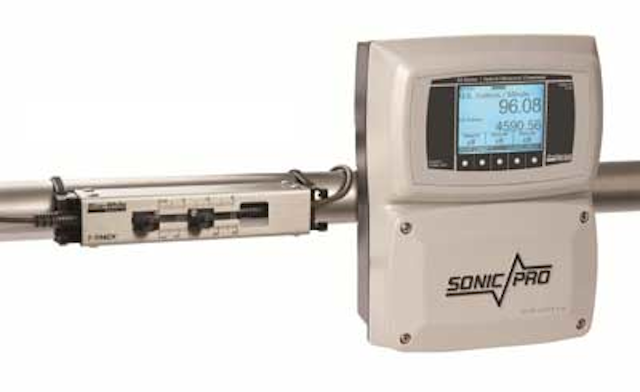 Sonic-Pro® Hybrid Ultrasonic flowmeters are now available with the new T-Track Mounting system. The new small pipe capability is down to 0.5", while the new large pipe capacity is up to 100". The system features NEMA 4X quick disconnects. The flowmeters measure flow using either Doppler or Transit Time methods. Additional features include custom metric algorithms and DSP technology, plus an easy reading display with backlit LCD. Data is logged to a standard SD card format supplied with the unit.
Blue-White Industries
www.blue-white.com
More WaterWorld Issue Articles
WaterWorld Articles Archives