Products & Services: Meters & Meter Reading
Collection of meters and meter reading products and services.
Sep 22nd, 2014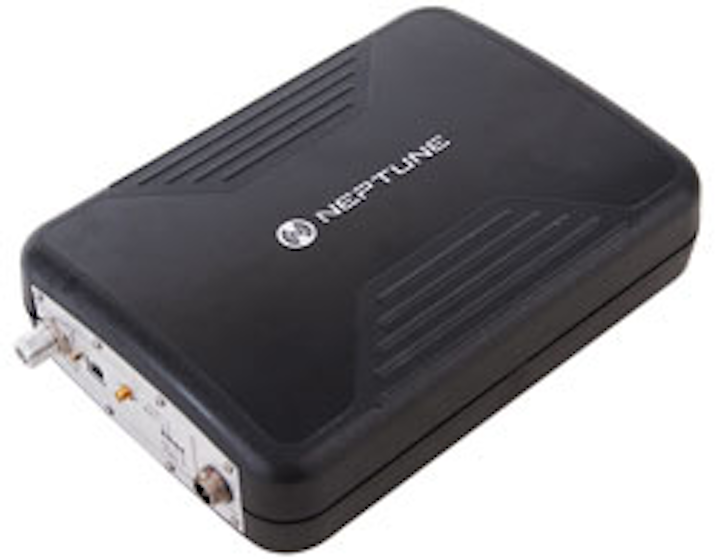 Mobile data collector
Neptune's MRX920™ five-pound, 72-channel-receiver mobile data collector offers data logging functionality for curbside pit applications, collecting 96 days of historical consumption data from Neptune's E-Coder®)R900i™. Personnel can present proof of water usage by the hour and print out charts to customers at their homes, solving customer issues faster without the need to dispatch a truck later.
Neptune Technology Group Inc.
www.neptunetg.com
Advanced metering analytics
BEACON AMA from Badger Meter combines the power of the BEACON AMA analytic software suite with ORION® AMI technology to give water utilities greater visibility and control over utility management. It uses a managed solution approach and two-way communications, plus fixed and cellular networks, to deliver a simple yet powerful end-to-end solution. Built-in infrastructure management services and endpoint upgrades eliminate maintenance and technology concerns, allowing utilities to focus on their core competency -- efficiently delivering high-quality water.
Badger Meter Inc.
www.badgermater.com/BEACONAMA
Visit Badger Meter at WEFTEC.14 – Booth 6128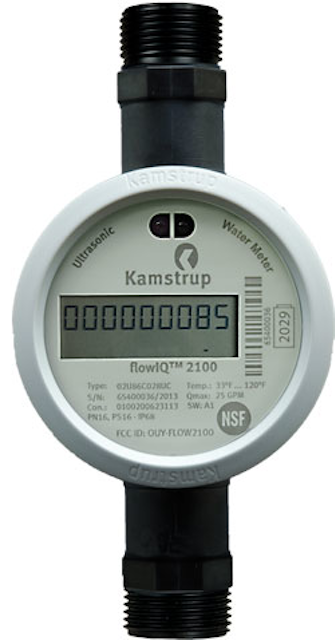 Ultrasonic meter
The flowIQ® smart ultrasonic water meter from Kamstrup offers a more precise measuring range to earn revenue from every drop of water delivered to customers. The meter collects daily and monthly data and helps utilities stay ahead of system irregularities with alarm notifications for leak, burst, tamper, dry, and reverse flow. It also saves time with remote, drive-by reading capability and is compatible with existing AMR/AMI communication interfaces.
Kamstrup Water Metering LLC
www.kamstrup.com
Data management software
Harmony™ Meter Data Management Software by Master Meter combines dynamic personalized web portals and smartphone apps to improve information sharing while empowering utility customers to take control of their water footprints. Both iPhone and Android app platforms deliver informed conservation at users' fingertips. Personalized water usage alerts help customers make informed consumption decisions and reduce month-end billing surprises. The company's new Allegro™ AMI solution is the powerful conduit of meter asset information, giving utility management remote access to their assets in the field.
Master Meter Inc.
www.mastermeter.com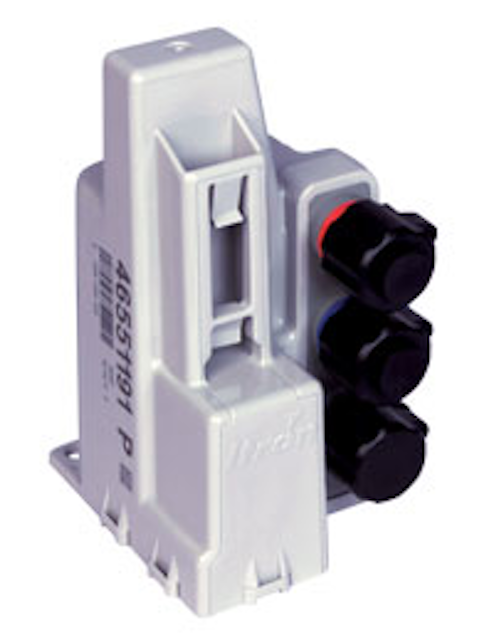 Communications modules
Itron's 100W+ water communication is the fourth evolution in its line of 100-series water communication modules. Featuring a compact design, extended battery life and technology designed to adapt and grow with a utility's business, the 100W+ helps utilities streamline operations and maximize resources today and into the future. This latest release includes a new message called SCM+ (Standard Consumption Message) with more information than previous generation messages. Additionally, the 100W+ offers advanced capabilities in security and fixed network performance.
Itron
www.itron.com

Data management
Aclara's iiDEAS solution streamlines utility business processes in operations, customer support and meter data management. It combines and unifies data from multiple data sources, including AMI, AMR and manual read systems, as well as back-office systems, including those for CIS/billing, GIS and asset management. The ability to connect third-party systems through adapters eases the transition from older technology and enables hybrid AMI solutions that achieve 100% service-area coverage seamlessly. The iiDEAS solution supports current web browsers and offers utility-customizable menus, dashboards and schedules, as well as validation, estimation and editing (VEE) rules.
Aclara Technologies LLC
www.aclara.com
Cloud-based software
Trimble has announced the latest version of its cloud-based, GIS-centric smart water infrastructure mapping and work management software, Trimble® Connect™ version 1.8. The technology leverages Trimble's GNSS rugged mobile devices and Esri's GIS technologies to accurately map, locate and assess the condition of critical infrastructure assets, allowing utilities to keep their field infrastructure data up-to-date and accurate. The solution allows users to monitor asset operating conditions, manage leak repairs, reduce non-revenue water, deploy and inspect smart meters, lower potential threats to safety and health due to contamination, and adhere to regulators' reporting guidelines.
Trimble Water Division
www.trimblewater.com