Product Showcase
Collection of new products of special interest to the municipal water and wastewater markets.
Jul 23rd, 2014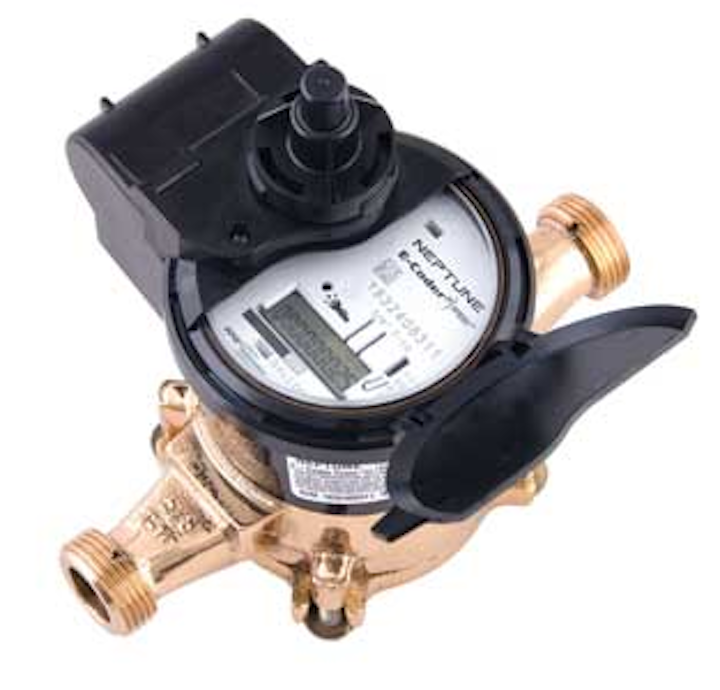 Encoder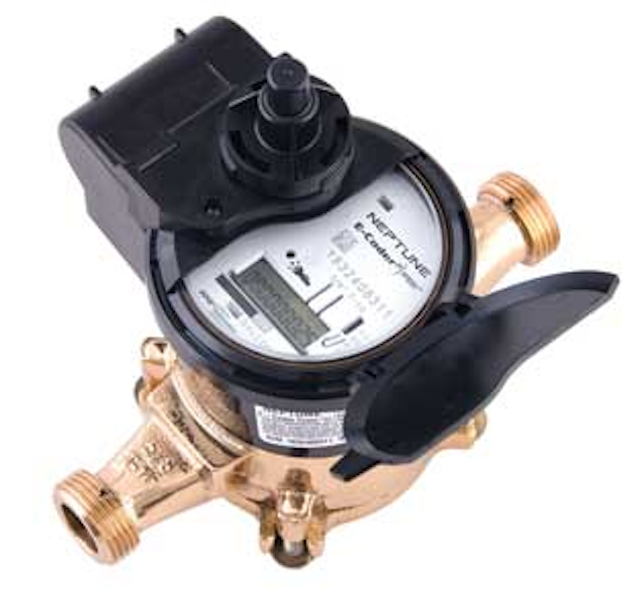 The E-Coder®)R900i™ combines Neptune's field-proven R900® RF MIU with the E-Coder® solid state absolute encoder into one integrated package. Quick and easy to install, with no external wires or special programming, the E-Coder)R900i provides high resolution, 8-digit remote meter reading and data logging along with leak, tamper and reverse flow detection. Utilities can retrieve 96 days of hourly data directly from the meter and download the information directly into N_SIGHT™ R900® host software.
Neptune Technology
www.neptunetg.com
Ultrafiltration membrane system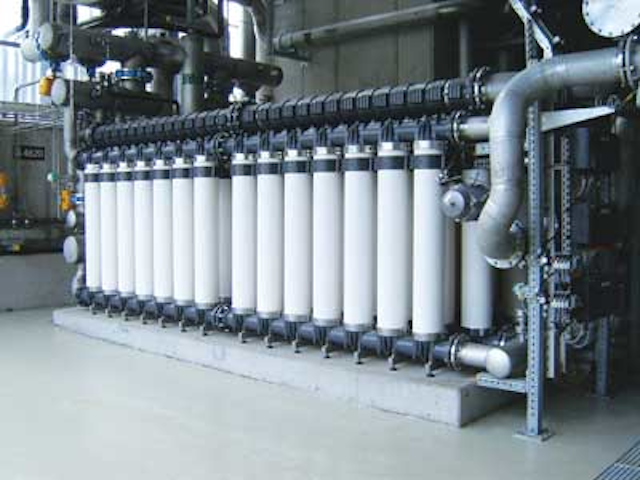 The Aqua-Aerobic UltraFiltration Membrane System offers a compact, T-rack design, zero break fibers and no air scouring. The multibore fibers are made of polyethersulphone (PES) with seven capillaries per fiber for superior strength. The alternating top and bottom feed and inside-out filtration flow provides uniform filtrate and backwash flows to minimize plugging, chemical usage and cleaning frequency for longer membrane life. The membranes can be cleaned at a higher pH with the use of caustic instead of chlorine.
Aqua-Aerobic Systems Inc.
www.aqua-aerobic.com
Electric motors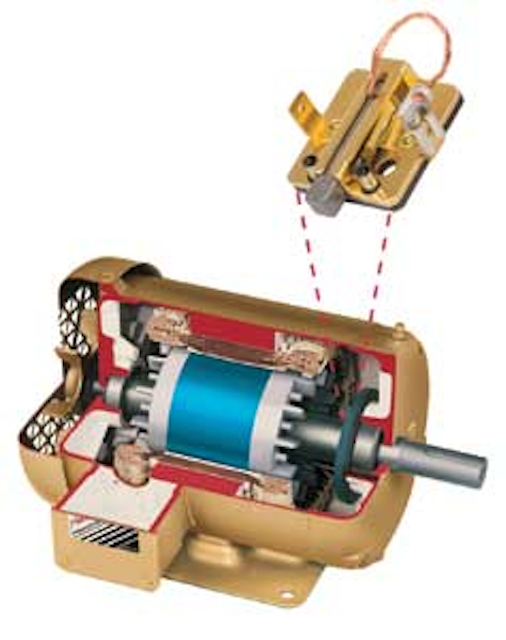 Baldor announced a new line of electric motors: Super-E motors with Baldor Shaft Grounding Brush. Stock ratings available include 1 through 50 HP in Totally Enclosed Fan Cooled (TEFC) or Open Drip Proof (ODP) Foot Mounted designs along with 1/2 through 5 HP in TEFC, C-Face Foot Mounted designs. The new motors are designed with a carbon brush mounted internally to divert shaft currents away from motor bearings, thus increasing the life of the bearings.
Baldor Electric Company
www.baldor.com
Wedge gate valve
With a 350-psi working pressure, the new Mueller® A-2361 resilient wedge gate valve is ready for the increasing demands of tomorrow's water systems. It features dual purpose lifting lugs, a T-head bolt retention design and a unique 'pressure assist' wedge geometry.
Mueller Company
www.muellercompany.com
Level meters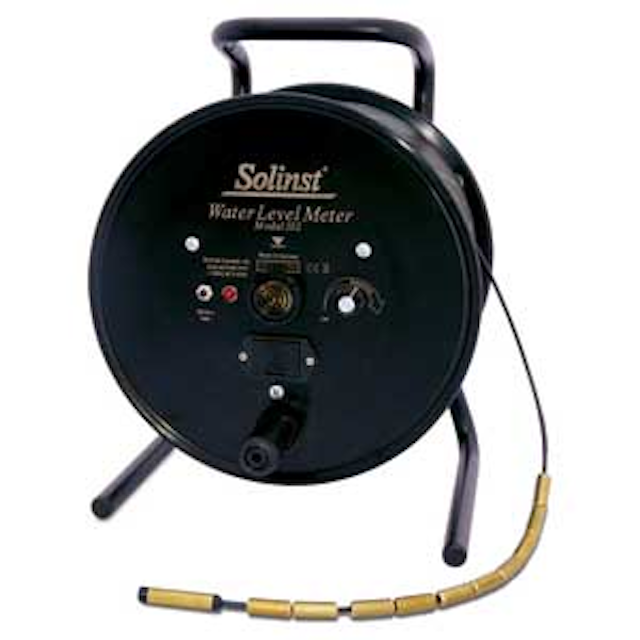 Durable and inexpensive, Solinst Model 102 Coaxial Cable Water Level Meters are designed to accurately measure water levels in narrow applications. They use a choice of two small diameter probe designs attached to coaxial cable. The heavier 3/8-inch-diameter P2 brass probe is ideal for deeper applications. The cable has accurate laser markings every 1/100 ft or mm, in lengths up to 1,000 ft (300 m).
Solinst Canada Ltd.
www.solinst.com
Check valve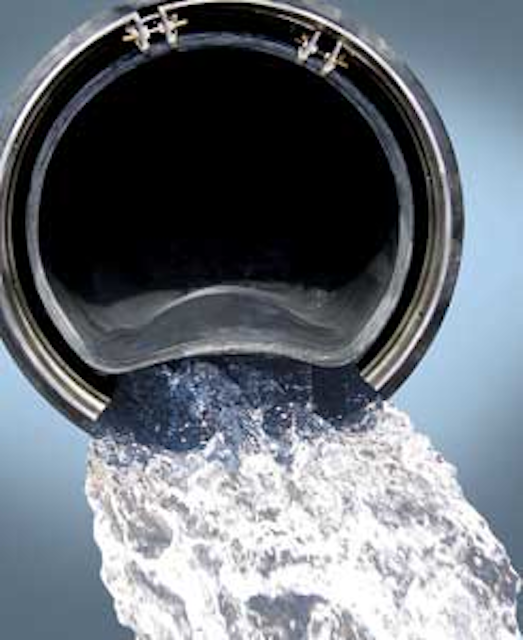 The CheckMate® Inline Check Valve from Tideflex is ideal for backflow prevention and odor mitigation. In outfalls, stormwater, CSO, and SSO applications, the CheckMate's® custom- engineered, unibody design eliminates costly backflow from oceans, rivers and interceptors. The valve's unique elastomer fabric- reinforced body offers maintenance-free performance and cost savings. The major advantage of the CheckMate® is its extremely low headloss. It can also open to a near full pipe diameter, maximizing the flow capacity of the outfall, which is particularly beneficial in low-lying areas where limited driving head is available.
Tideflex Technologies
www.tideflex.com
Butterfly valve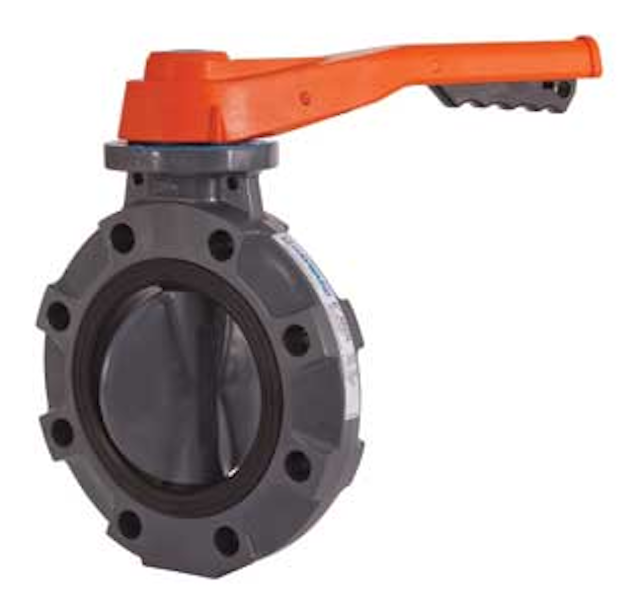 Hayward announced its patent-pending BYV Series Butterfly Valve, incorporating advanced thermoplastic design and construction. Available in multiple thermoplastic materials from sizes 2" to 12" / DN50 to 300, the BYV Series has a robust one-piece body construction that's lighter weight than metal valves of equal size. The revolutionary hand lever incorporates a UV inhibitor for enhanced performance in outdoor applications and features a 72-spline interlock mechanism allowing for 19 stopping positions at every 5°. The BYV also features reinforced lug holes and can be ordered with over-molded 316 stainless steel lugs for dead-end service or isolation needs.
Hayward Flow Control
www.haywardflowcontrol.com
Ultrasonic meter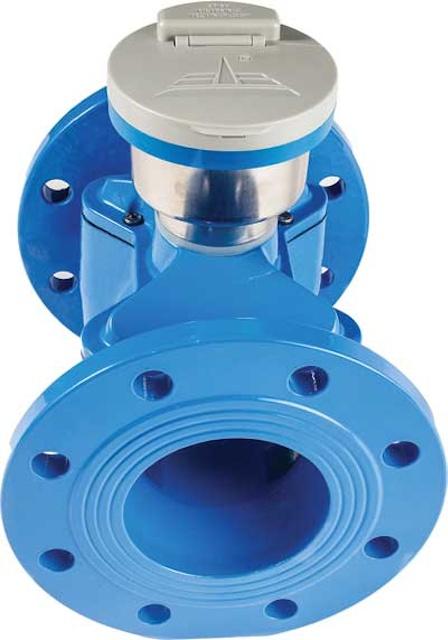 Spire Metering's new commercial- and industrial-grade ultrasonic water meter, 280W-CI, is designed to achieve durability, wide dynamic range and leakage detection capabilities. The meter comes with no moving parts, quad-path ultrasonic technology and an IP68-rated heavy-duty enclosure. The 280W-CI is an ideal replacement for mechanical water meters including compound water meters. It is also a great alternative to the magnetic flowmeter due to its long battery life and lower cost.
Spire Metering Technology
www.spiremt.com