New Products
Compilation of new products for the municipal water and wastewater markets
Feb 3rd, 2014

Aerator

A new aerator, designed with a rotating water cannon that sprays water constantly from above to provide the maximum in foam suppression, has been introduced by Airmaster Aerator. The Turbo X-Treme Magnum Water Cannon is Airmaster's high-efficiency, 50-H.P. floating/surface aerator (which can pump up to 12.5 million gallons of water per day) that has been upgraded with the addition of the new rotating water cannon. In operation, the water cannon (which is powered by a separate 7.5-H.P grinder pump) rotates 360 degrees in 1 minute 35 seconds, spraying over 100 gallons of water per minute in an approximate 230 feet diameter, achieving foam suppression, aeration, evaporation, and cooling.
Airmaster Aerator Inc.
www.airmasteraerator.com
Intelligent dosing
Grundfos introduced a patented new concept for intelligent chemical feed - the Dosing Compact System. Designed primarily for water treatment, the new system controls the safe feed of chemicals using Grundfos's unique SMART Digital pumps, which are variable-speed, micro-processor-controlled metering pumps. The system also features a new programmable logic-based dosing controller, a patented manifold design and a stylish, corrosion-free cabinet.
Grundfos Pumps Corporation
us.grundfos.com
Transit designer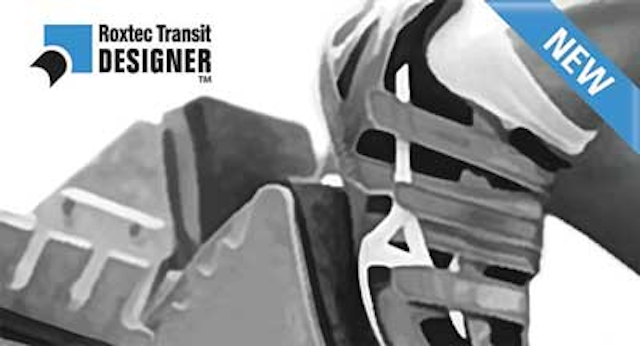 Roxtec released its free software, Roxtec Transit Designer. The new tool simplifies sealing product selection and drives efficiency. Designers and engineers just enter their cable schedule, sealing requirements, installation preferences, and preliminary opening sizes into the system, and the software generates manufacturer-approved drawings and documents such as material lists and installation instructions.
Roxtec Inc.
www.roxtec.com
Signal converter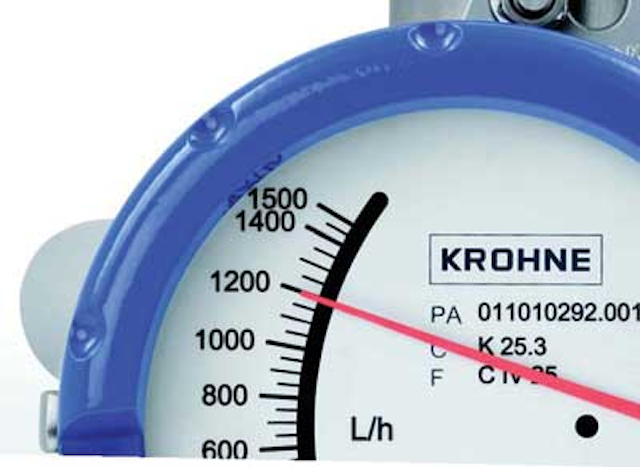 The new IFC 050 electromagnetic signal converter from KROHNE is ideal for measuring volumetric flow in wastewater applications, water distribution networks, irrigation installations, water abstraction, and CIP cleaning stations. The signal converter can be combined with the OPTIFLUX and WATERFLUX flow sensors, making it suitable for many kinds of water and wastewater metering tasks. The output represents measured values for flow, mass and conductivity. The converter also features sturdy and robust construction and a modern housing design protected with dual-layer paint to guard it from fluids such as salt water.
KROHNE
www.us.krohne.com
Ceramic membranes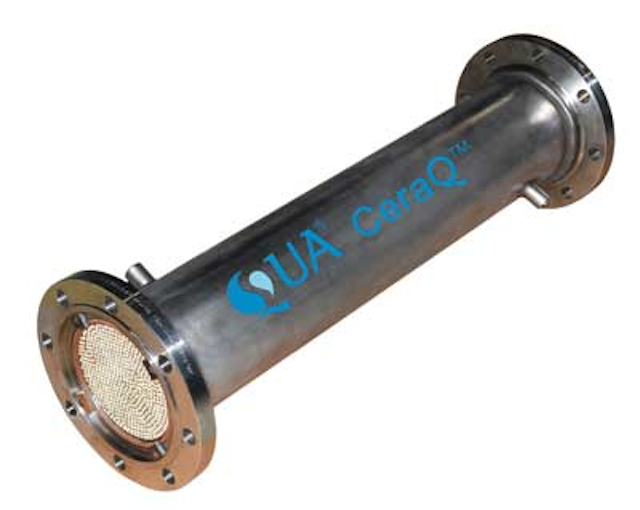 QUA launched the CeraQ™ line of ceramic membrane modules, available in four sizes with surface area ranges of 0.5 m2 to 4.7 m2. CeraQ modules offer superior performance in challenging oil removal applications and are ideal for wastewater recycle/reuse applications in a wide range of industries. Each CeraQ module is available in four different pore sizes: 0.4, 0.05, 0.01, and 0.005 micron. This unique option provides great flexibility to users in designing the treatment system for applications covering the filtration spectrum from micro- to ultra-filtration.
Utility management
Harris Utilities announced the launch of SmartWorks Compass, its new utility decision management solution. The system makes the big benefits of smart infrastructure investments available to all utilities by transforming massive volumes of data into powerful insights and automated actions. Its modular design enables utilities to deploy targeted functionality that serves their immediate priorities, while providing flexibility to grow the solution as their business evolves. SmartWorks Compass offers a flexible suite of analytics, metrics, visualization, and automation tools. Designed to operate as Software-as-a-Service or be deployed on a light infrastructure, it integrates seamlessly with all other utility enterprise systems and enables workflow through simple configuration.
Harris Utilities
www.harrisutilities.com
Data-logging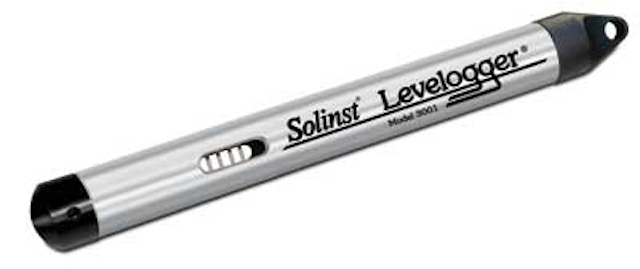 The LTC Levelogger Junior from Solinst allows data-logging of water level, temperature and conductivity. It combines a memory for 16,000 sets of readings and a 5-year battery in a compact, waterproof, stainless steel housing. The conductivity sensor is simple to calibrate, providing 2% accuracy from 500 to 50,000 µS/cm. Further, it is ideal for monitoring salinity and stormwater runoff and providing a general indication of water quality.
Solinst Canada Ltd.
www.solinst.com
Sludge dewatering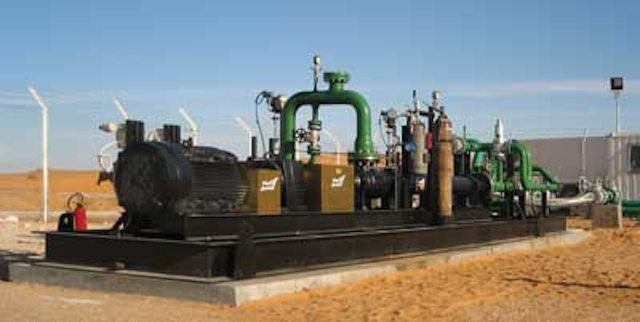 The Moyno™ 2000 HS system can pump filter cake further distances with higher volumetric efficiencies than any other progressing cavity pump. Its twin-screw feeder supplies a constant, pressurized feed rate to the pump, resulting in a 100% pump cavity fill rate. The system features an integral hopper with a twin-screw auger feeder and a specially-designed progressing cavity pump that efficiently handles dewatered municipal sludge to over 50% solids. The Moyno™ 2000 HS System combines high pump efficiency with low discharge pressure to provide unmatched performance in high solids sludge cake transfer.
Moyno Inc.
www.moyno.com
Piping solutions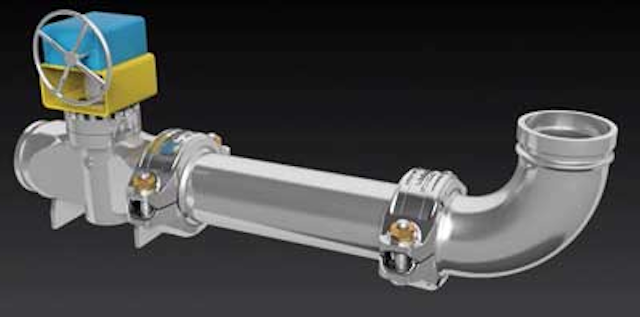 Victaulic introduced a line of balance-of-plant piping solutions for desalination and reverse osmosis (RO) facilities. Anchored by grooved options for Victaulic MTS plug and check valves and the Victaulic StrengThin™ Piping System, the new piping solutions compress the construction schedule and reduce the direct and indirect costs of desalination plant construction. Compared to weld/flange piping fabrication, they also reduce risk, eliminate construction inefficiencies and deliver cost and time savings. Victaulic balance-of-plant piping solutions are available in sizes ranging from 2" to 16" (50 to 400 mm) and are rated for pressures of up to 1,200 psi (8,200 kPa).
Victaulic
www.victaulic.com
Sewer cleaning
An innovative high dump option for Vacall AllJetVac combination sewer cleaners has been introduced by Gradall Industries. This unique design allows the operator to raise the debris tank 76 inches above ground level and shift the tank horizontally 21 inches beyond the rear bumper. After removing debris from clogged sewer lines, this capability allows the operator to raise, shift and tilt the debris tank to dump material faster and more efficiently into municipal dewatering containers, avoiding the need for dangerous ramps.
Vacall
www.vacallindustries.com
Actuators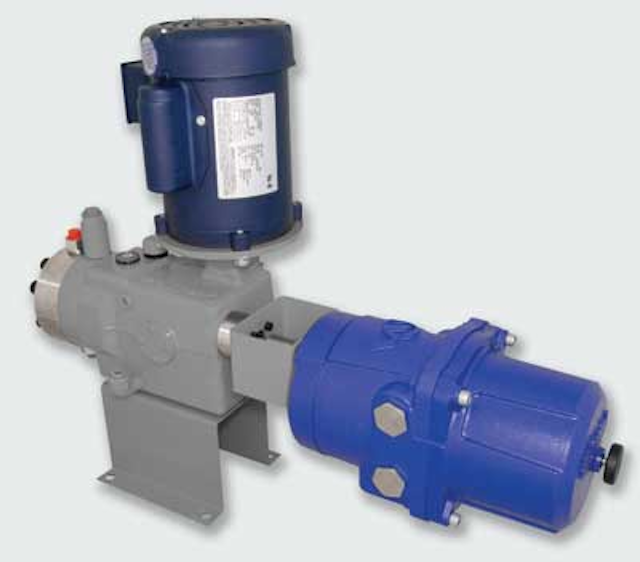 Rotork announced its new CMA series of all-electric modulating actuators suitably sized for linear, quarter-turn and rotary operation of pump, damper and control-valve applications, requiring precise position control and continuous modulation. CMA actuators are powered by single-phase or direct current supplies, eliminating the need for air hoses and compressors used with similar pneumatic control-valve actuators. Features include a permanently-lubricated and maintenance-free drive train; a 4-20 mA loop-powered feedback signal; and digital communication options including HART®, Foundation FieldbusTM, Profibus®, Modbus®, Rotork's PakscanTM, and RIRO for discrete hardwired control.
Rotork Controls Inc.
www.rotork.com
Metering pumps
Metering pumps from seepex are now certified to meet the NSF 61 standard for use in treating water and wastewater. These pumps are certified safe to use for sodium hypochlorite, ferric chloride, sodium bisulfate, potassium permanganate, sodium silicofluoride, calcium fluoride, polymers, and most other chemicals commonly used in water and wastewater flocculation, clarification, sterilization, and buffering. This mark of distinction among other progressive cavity pump manufacturers assures customers that seepex pumps are safe for use in drinking water processes.
seepex Inc.
www.seepex.com
Treatment software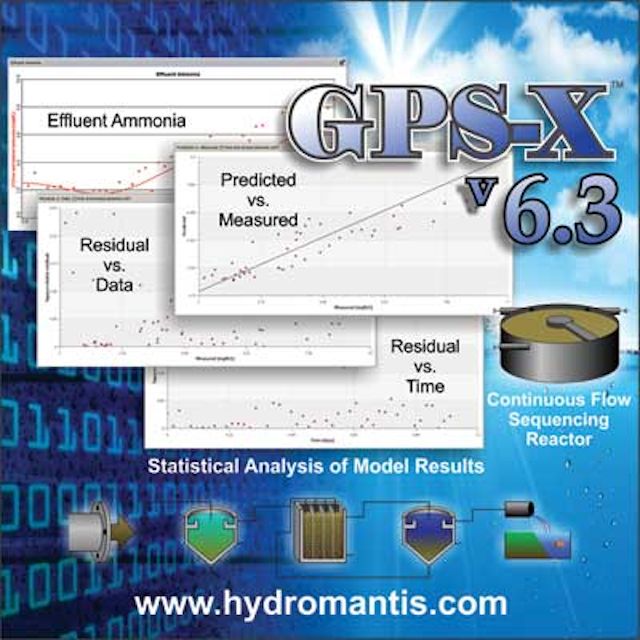 Hydromantis announced the latest release of its flagship product GPS-X ™ Version 6.3 used for mathematical modeling, simulation, optimization, and management of wastewater treatment plants. New features include a high-rate treatment model for wet-weather treatment applications, plant-wide output graphs, a statistical analysis tool for model assessment, and new updates to the advanced Mantis2 model. GPS-X ™, introduced in 1992, was the first commercially-available wastewater simulation technology.
Hydromantis Env. Software Solutions Inc.
www.hydromantis.com
Pump controller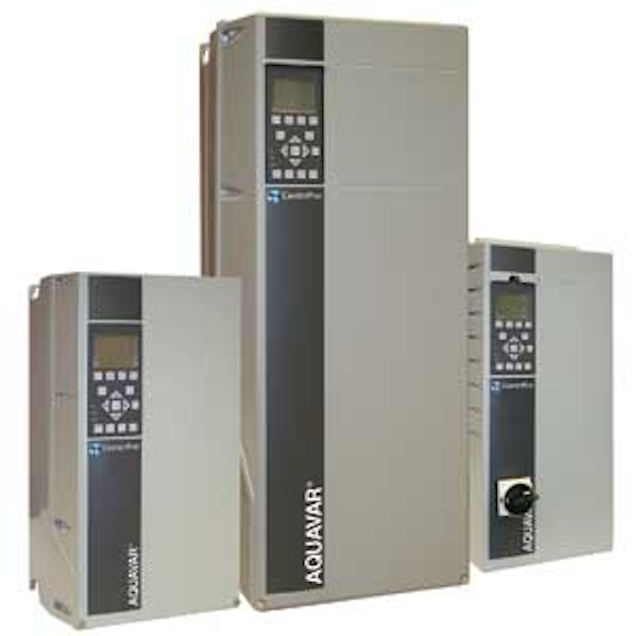 Xylem announced the CentriPro brand Aquavar intelligent pump controller for submersible and aboveground applications. Using an innovative modular platform, the Aquavar is designed to provide variable- frequency pumping control of speed, pressure, flow, and level over a wide range of submersible and aboveground applications. The controller offers easy application, is compatible with a variety of building management system protocols, and offers open, indoor and outdoor enclosures. It also comes with built-in features to optimize performance and efficiency.
Xylem Inc.
www.xyleminc.com
Biological treatment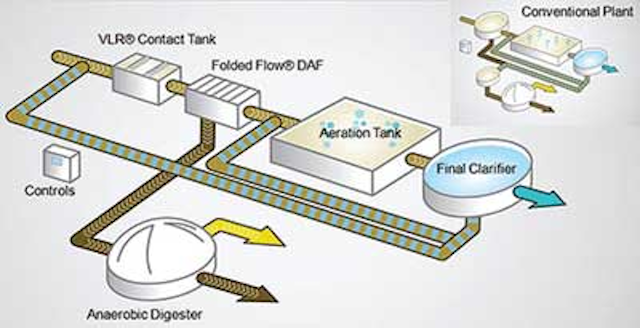 The Captivator™ System from Siemens combines two proven technologies to capture BOD that otherwise requires aeration energy to treat and converts it to biogas. It improves a conventional process by replacing primary clarification and separate sludge thickening with a modified contact stabilization process in front of a DAF. The system is comprised of a VLR® Aerated Contact Tank, which helps biomass absorb soluble BOD; a Folded-Flow® DAF that efficiently removes the majority of the Biomass and incoming SS; and an integrated control system that fine-tunes performance. In an anaerobic plant, up to 40% more biogas is generated, up to 40% less aeration energy is required, and up to 20% footprint and capital cost savings are possible.
Siemens Water Technologies
www.siemens.com