Resource Spotlight
Compilation of print and digital information resources for the municipal water and wastewater markets.
Mar 12th, 2014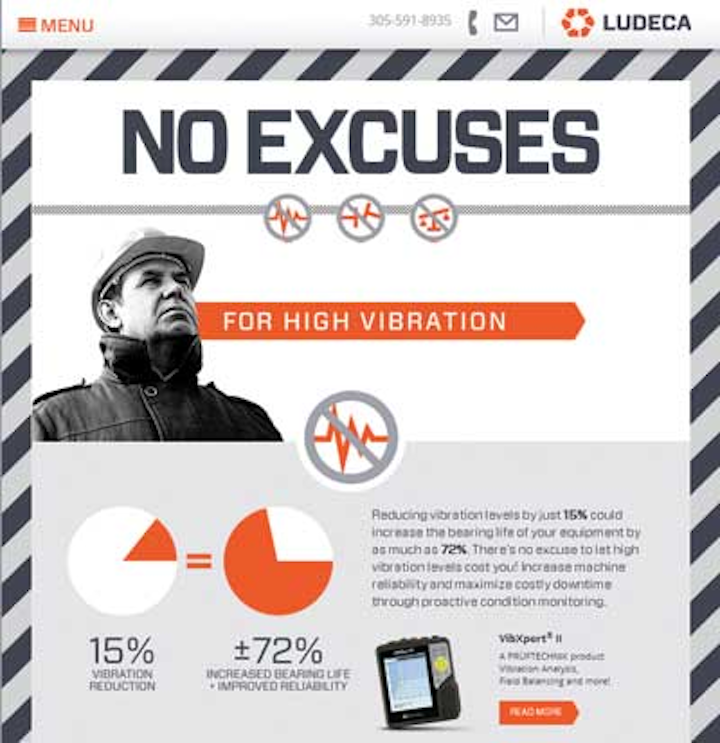 Monthly webinars
Data West Utility Technologies knows that utilities and natural resources companies have specialized needs for geographical information systems (GIS). To meet these needs, Data West's new Geospatial Services Department now presents free monthly webinars demonstrating its products and offers participants the opportunity to talk one-on-one with expert geospatial services consultants about GIS strategies. Further, the Data West geospatial team offers products and services that enhance a company's existing GIS. If the company has no GIS, Data West's geospatial experts will manage and actively participate in creating one.
Data West Utility Technologies
www.dwcorp.com
New website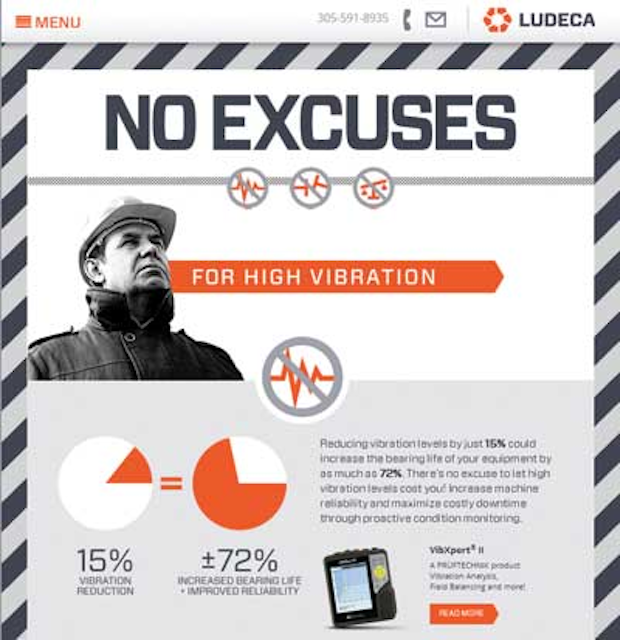 LUDECA announced the launch of its microsite, www.KeepItRunning.com. Inspired by the company's 'Keep It Running' slogan, this site has been designed to support LUDECA's new message of 'No Excuses for High Vibration, Misalignment and Unbalance.' Visitors to the site will find a wealth of solution-related resources, including blog posts, video tutorials, white papers, and other information on state-of-the-art maintenance technologies.
LUDECA Inc.
www.ludeca.com
Green building brochure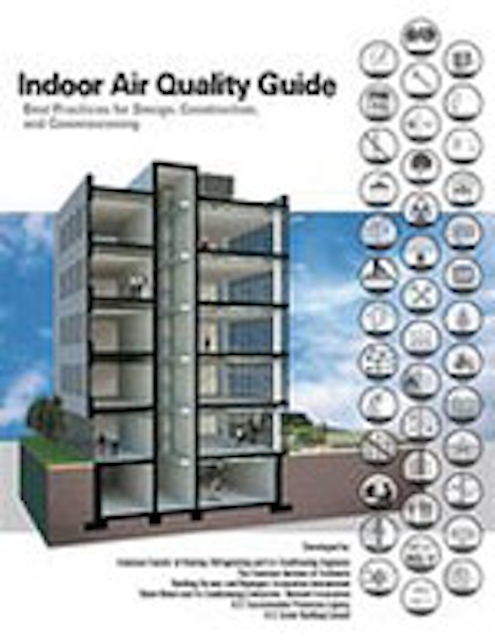 The newly-published fourth edition of ASHRAE's GreenGuide contains updated guidance that reflects how green building practices as well as the industry have changed. ASHRAE GreenGuide: Design, Construction, and Operation of Sustainable Buildings, 4th Edition uses an integrated building systems' perspective to provide need-to-know information on the details of interacting with other members of the design team in a productive way. The book contains 44 GreenTips, which are sidebars containing information on techniques, processes, measures, or systems, covering new topics such as condensing boilers, rain gardens, green roofs, and data centers. Another change is a new chapter on sustainable sites.
ASHRAE
www.ashrae.com
New website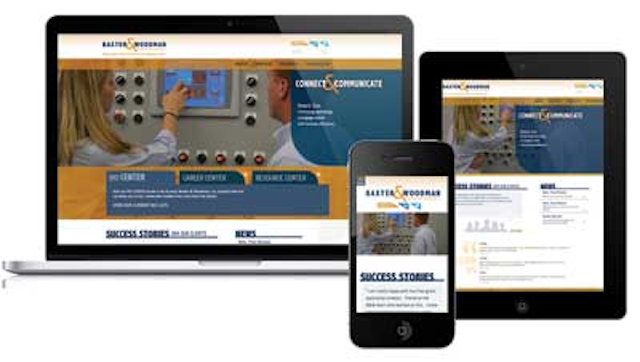 Baxter & Woodman introduced its new client- centric website that focuses on building community value through the firm's three key strengths: 1) Providing reliable and responsive service that keeps you Safe & Secure; 2) Locating programs to help Find & Fund your needed improvements; and 3) Building strong relationships and helping you Connect & Communicate with your community. The new website was developed in collaboration with The Brand Constructors, an A/E/C industry-focused web development firm based in New Orleans, La.
Baxter & Woodman Inc.
www.baxterwoodman.com
New website
North American Specialty Products (NASP) launched a new website offering easy access to information on its complete line of products and project benefits. The website is organized into sections of PVC pipe products and foundation building products, making it easy to quickly find relevant information. For each application, the site offers useful information and content in digital product brochures, engineering specification sheets and detailed product information. The website also offers illustrations, photos, installation guides, and technical specifications.
North American Specialty Products
www.naspecialtyproducts.com
Online training platform
Grundfos launched the new online training platform, Ecademy, to serve professionals in the pump industry. Targeted for consulting engineers, installers, professional end users, service partners, and wholesale distributors, Ecademy is a training series that complements Grundfos's pumps though a program that provides easy-to-access education before, during and after the purchase process. The site makes the customer an expert in product specification, operation and troubleshooting, and features global as well as local content through videos, slideshows, articles, and interactive tools. Customers can also access classes on topics such as products, applications and industry standards.
Grundfos
www.grundfos.us/ecademy
New bulletin
Hartzell Air Movement released its new water and wastewater bulletin. The bulletin includes all Hartzell fiberglass fans, accessories, weights, dimensions, and helpful charts and guides to assist in proper fan selection. The new bulletin also includes information on the new larger sizes (up to 73") available in the Hartzell Series 41 fiberglass backward curved airfoil centrifugal fan. Hartzell Air Movement has been manufacturing fiberglass axial and centrifugal fans in the water and wastewater industry for over fifty years.
Hartzell Air Movement
www.hartzellairmovement.com
PEX pipe guide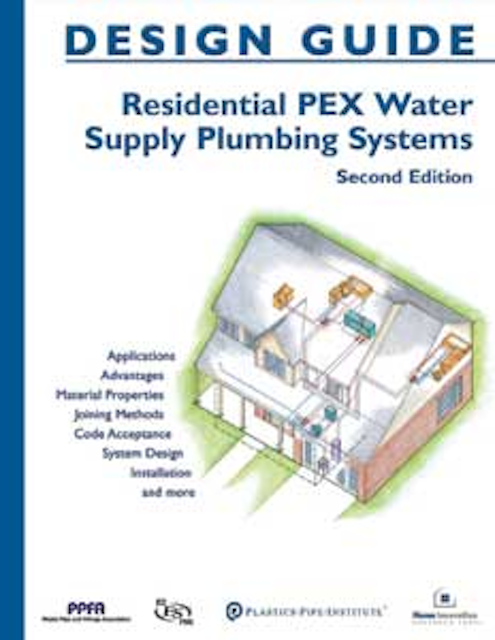 The new edition of the Residential PEX Water Supply Plumbing Systems Design Guide is now available online. The guide, which includes expanded information on green construction codes, can help homeowners, designers, builders, plumbers, and architects plan and understand the features and benefits of a PEX pipe residential water system. The completely-updated 144-page guide includes comprehensive design concepts and installation guidelines for the proper use of PEX pipe systems.
NAHB Research Center Inc.
www.nahbrc.com
White paper
Revere Control Systems is making available its latest white paper, "DCS Versus PLC: A User's Guide to Selecting the Most Effective Control Platform for Your Application." While distributed control systems (DCS) and programmable logic controllers (PLC) have traditionally been viewed as competing platforms, they are not necessarily mutually-exclusive technologies.
Revere Control Systems
www.reverecontrol.com
Pump software program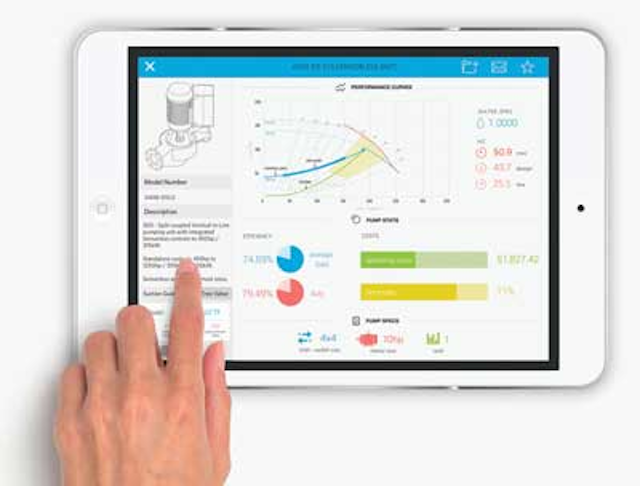 Armstrong Fluid Technology has unveiled a pump selection software program that is easy-to-use, highly visual, and is available on multiple devices and platforms. Based on extensive Voice-of-the-Customer research, ADEPT makes it easy for users to select a wide range of equipment as well as organize schedules, source submittals and specifications. Intuitive screen designs allow users to view line drawings, multi-curves, photos, voltage, motor size, inlets, outlets, accessories, seal operating limits, seal options, construction options, and more than a dozen motor options.
Armstrong Fluid Technology
www.armstrongfluidtechnology.com
New website
When it comes to buying and relying on PVC pipe systems, PVC4Pipes has transformed its website. It marks a significant start of an outreach program to encourage a dialogue with architects, designers, specifiers, constructors, users, and many other industry and public stakeholders. A new segment of the website addresses various myths that have arisen over time. A further section of the website is devoted to individual stakeholders that have a direct interest in the choice of pipe materials.
PVC4PIPESwww.pvc4pipes.com