Going Shopping For Water Services
From April 2017 the water market in England followed Scotland and opened up for businesses, meaning they can now choose their water provider. Will the retail market drive innovation as hoped?
May 1st, 2017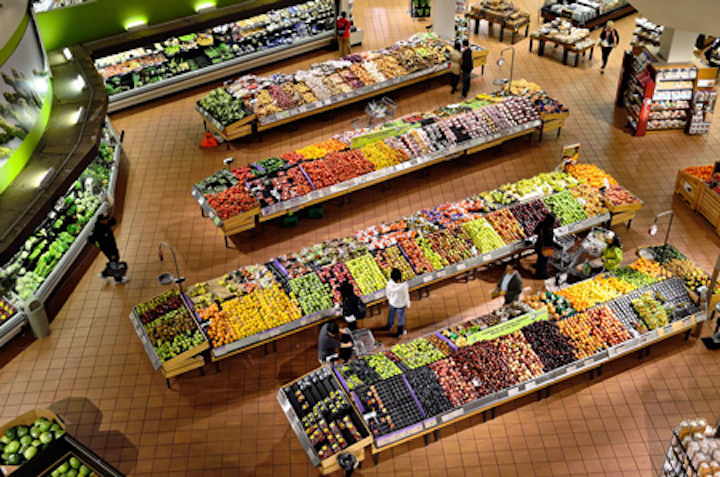 From April the water market in England followed Scotland and opened up for businesses, meaning they could choose their water provider rather than being limited to the supplier in their area. Will the retail market drive innovation as hoped?
By Claire Smith
On April 1 the water market in England went through what some people have called: "the biggest change since water privatisation."
For the first time business customers were able to choose how to buy their water and wastewater services.
Analysts predict the shift in the way the retail market operates, which the Department for Environment, Food & Rural Affairs (Defra) somewhat confusingly named Open Water, will have far reaching consequences and will herald a change in the way utilities approach their business.
Introducing the new regime Environment Secretary Andrea Leadsom said: "Over a million businesses, charities and public sector organisations will now be able to find the water deal that works best for them. Opening the market is an historic milestone, paving the way for innovation and efficiency and giving customers the same choice over their water retailer as they currently have for their energy and other essential services."
The change will affect 1.2 million businesses and, according to the government, will deliver £200 million of benefits to the economy and water customers over the next thirty years.
Ofwat, which was driving the change to a greater level of competition within the water industry, claims it is what customers want - even though its own research, carried out last year, showed only a third of business customers were familiar with the idea.
Ofwat chief executive Cathryn Ross says: "Business customers have been crying out for choice over their provider of water and wastewater services for years. From today businesses, charities and public sector organisations in England will be able to choose their retailer to get a better deal.
"The opening of the business retail market takes us into new territory. It is the single biggest change to the water sector since privatisation and I am hugely optimistic about the changes that lay ahead and the benefits they will bring to customers."
Ross adds: "But it is important that we at Ofwat maintain effective oversight of how the new market is working and what customers are experiencing. This will mean that we can step in if we need to, to make sure customers are protected."
New entrants
The new retail market is open to any business operating from commercial premises as well as to charities, the public sector and local government. Previously only very large customers, using more than five million litres per year were allowed to switch between retailers.
Over the last couple of years utilities have responded by re-organising and re-shaping their retail operations, and in some cases teaming up with other operators and with engineering companies. The changes only cover the retail element of water bills, which amounts to 10 percent, which means margins are low and joining forces makes sense.
More than twenty new retail operators, including some created by existing utilities, have been registered as players in the new market.
One of the new entrants is Water2Business, formed from the retail arm of Wessex and Bristol Water. As well as taking over 82,000 business customers in its area the company has extended its reach nationwide, signing a deal with restaurant chain Wagamama to handle its water and sewerage charges across the country.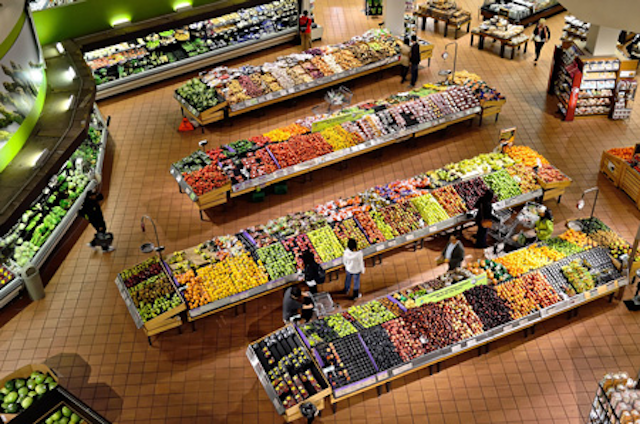 Business development manager Siobhan Kennedy-Hall says: "We are all a bit blasé about water in this country. Our promises to our customers are based on service, sustainability and savings. We look at tariff optimisation in terms of efficiency, cutting waste and leak reduction."
In its regional operations Water2Business has already managed to reduce water and sewerage use to some industrial customers by between 10 and 20 percent. Although on paper this reduction eats into its own profit, Water2Business hopes to win and retain loyal customers with its water saving credentials.
Some water utilities, such as Thames Water, have responded to the change by selling off their retail operations. The utility, which is the biggest in England, sold its retail arm for a reported £99 million to Castle, which is one of the big players in the Scottish market.
According to former CEO Martin Baggs the idea was to manage risk.
"If you look at what happened in Scotland, Business Stream started off with 100 percent of the Scottish market and is now down to 50 percent."
Joining forces
Business Stream, which is a company owned by state owned Scottish Water, has also bought Southern Water's existing business customers, in a deal which it said would make it the UK's third biggest retailer.
In other cases utilities have joined forces to meet the change. United Utilities and Severn Trent have combined to create Water Plus, expected to be the biggest retailer in the UK.
South West Water and Bournemouth Water have joined forces under the name Pennon Water Services, while Yorkshire Water's business retail arm will be known as Three Sixty Water.
Also among the new entrants into the English Water market -is brewing and pub chain Greene King, which with the help of water efficiency experts Waterscan, has opted to take over water retail operations for its own premises.
French engineering giant Veolia has also acquired an English business retail licence - but is not expected to work directly with customers but to team up with Business Stream to offer on site effluent treatments and to re engineer the way large industrial users use and recycle water. Industrial users who manage to reduce their water and sewerage use will also often see savings in terms of energy, so some of the new entrants to the market are likely to offer water and energy audit services.
Small margins
British Water UK director Paul Mullord says because of the relatively small margins involved in the retail element of water bills, it was unlikely business customers who opt to switch suppliers on April 1 would see a significant drop in price.
"The way it has been set up it is unlikely there is going to be a retail price war," he says. "However there are a number of ways the retailers can compete. Some of the new retailers are associated with water efficiency - so they may say to business customers - 'Buy your water from us and we will show you how to use less.'
"Another big reason for a commercial user to switch might be if you have a lot of premises in different places. If you are Tesco or Marks and Spencer it would now be possible to get all your bills in one place."
He said the low profit margins involved meant it would take time for deregulation to lead to new research and development but that retail companies would be looking at new ways to help its customers conserve water and cut bills.
"At present a lot of our members work for utilities through the supply chain - but this may open up new ways for them to connect with customers.
"Some of the new retailers may have 50,000 non domestic customers and they are going to offer services to help recycle, re use or use less water. Our members may have the expertise to help them do that."
Learning from Scotland
Evan Joanette, policy manager for the Consumer Council for Water says a lot of lessons have been learned from the experience of Scotland, where the business retail market was opened up in 2008.
"Ofwat research carried out at the end of 2016 showed that only a third of customers in England were aware of the change - but in Scotland for the first year awareness was in single digits.
"When deregulation of the business retail market happened in Scotland there were six entrants to the market - but business customers now have a choice of twenty and around half have switched.
"The market didn't grow very fast in Scotland it has been a very slow build. In England the indications are the market will grow much more quickly."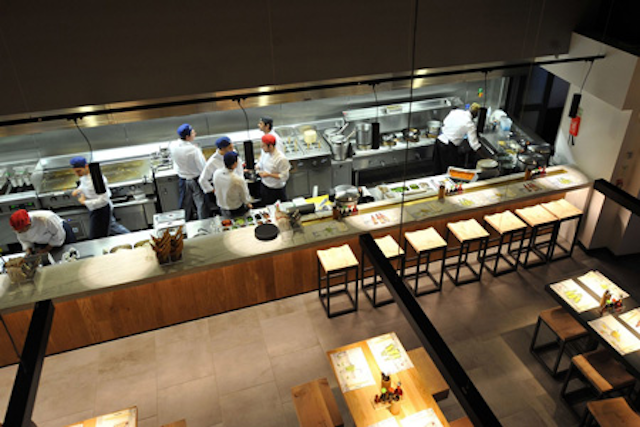 Restaurant chain Wagamama signed a deal with Water2Business, formed from Wessex and Bristol Water, to handle its water and wastewater across the country
He believes levels of customer service will be a big factor, as will bill scheduling and meter reading. Reliable data is going to be crucial.
"What it is going to do is see retailers find new ways to differentiate themselves."
Analysts says the change is just the start of a trend towards bringing more competition into all aspects of the domestic and industrial water market.
Many, including Martin Baggs, who has served as an advisor to the government on infrastructure, believes that deregulation of the domestic market, although currently being reassessed, is inevitable, and that householders will be able to choose to buy a bundle of services, such as electricity, gas, telecommunications and water from a single provider.
Culture change
Defra and Ofwat are already looking at deregulation of upstream management and sludge handling - which means commercial companies will have the chance to become involved in producing energy from effluent.
Karen Light, head of water and environment at consultancy the Water Research Council says: "I think in itself it is a small step towards a very very large change that might be coming down the line.
"When you look at the amount of assets that are involved it is quite small - but when you look at it as a step towards increasing competition in the water sector it is very significant."
Privately, some of those with long experience of in the water industry fear the onset of competition will benefit commercial interests rather than customers in the long run.
Although water companies in England were privatised in 1989 many utilities continue to behave like public services, with a culture, which is conscientious, risk-averse, and civil minded. Deregulation of the business retail market is a step towards a fundamental change of that culture - which will bring in new ways of operating, new ways of thinking and new ways of making money. Whether that will benefit customers in the long run remains to be seen.
---
Claire Smith is based in Scotland and is a freelance writer for WWi magazine.
More Water & WasteWater International Current Issue Articles
More Water & WasteWater International Archives Issue Articles