Capturing Innovation At Utility Anglian Water
The UK is notoriously known for its high rainfall, right? Wrong. Anglian Water has less rain per year than parts of Israel. With a high population growth, why is the utility one of the most innovative in the country, if not globally? WWi speaks to the head of innovation to find out.
May 1st, 2016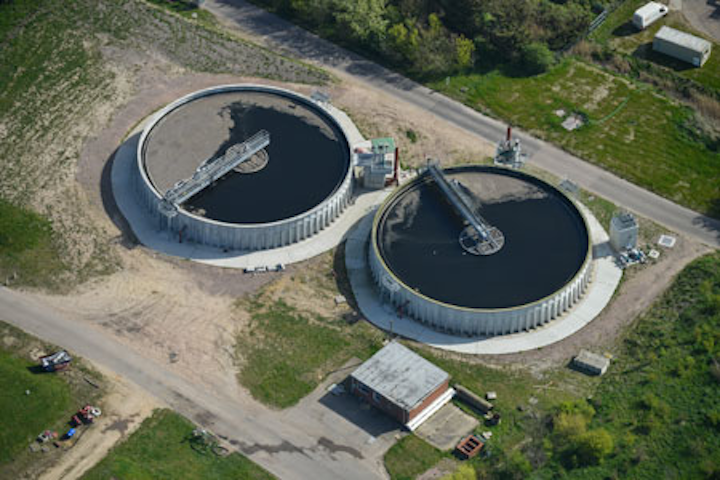 The UK is notoriously known for its high rainfall, right? Wrong. Anglian Water has less rain per year than parts of Israel. With a high population growth, why is the utility one of the most innovative in the country, if not globally? WWi speaks to the head of innovation to find out.
By Claire Smith
As the utility situated in the driest region in the UK, Anglian Water is at the forefront when it comes to managing the effects of climate change.
"Our overall rainfall is less than Jerusalem," says Steve Kaye, head of innovation at Anglian. "At Anglian Water we face a number of challenges - particularly when it comes to climate change. Not only are we the driest region of the UK, we are also the region with the highest population growth, so we are facing a big challenge over the next 25-35 years."
Anglian covers a highly agricultural area in the east of England and has more than six million domestic and business customers, stretching from the Humber in the north to the fringes of Greater London in the south, an area of 27,476 km2.
The company, like other utilities in England and Wales, was formed as one of ten regional water authorities, which took over statutory and local authority owned water and sewerage services in 1973. It was privatised as Anglian Water Services in 1989 and is now a subsidiary of AWG.
The challenge
From April 2017 Anglian, like other utilities in England, will face competition for its business customers when the Water Act comes into force, allowing non-residential customers to choose their supplier. It means, says Kaye, that it is more important than ever, for utilities to actively engage with their customers.
Anglian Water already has an active public profile, thanks to its water saving slogan 'Love Every Drop' and its campaign 'Keep It Clear' - aimed at teaching people how to safely dispose of fats, oils and grease to prevent sewer blockages.
In its approach to innovation Anglian also tries to engage its community - whether liaising directly with farmers, encouraging customer feedback or working with start-ups.
Sludge recycling
Anglian Water, which includes the counties of Norfolk and Lincolnshire, has the highest density of agriculture in the UK.
Kaye adds: "We generate 100,000 tons of dry solids a year and it is important to consider how this can be used as an asset, rather than a waste product. Our relationship with farmers is always important to us."
Anglian Water currently recycles almost 100% of the sludge processed by its treatment plants. Under the brand Nutri-bio, Anglian sells processed biosolids in spreadable form to be used as fertiliser by farmers.
The processed sludge has a high pathogen kill but is also high in nutrients. Anglian Water has developed its own patented Heat Pasteurisation and Hydrolysis (HPH) treatment for sludge. The HPH system, is now in use within four Anglian plants - at Pyewipe, Colchester, Cliff Key and Basildon.
Cheaper to install than existing systems, the HPH system also generates more biogas. As well as producing fertiliser for the commercial market, sludge processing is also used to generate biogas. Anaerobic digestion generates more than 90 GW hours per year. The company uses its own electricity wherever possible but also sells it back to the national grid.
In January this year it was the first company to achieve 100% compliance under the new Biosolids Assurance Scheme Standards for UK production centres. Currently 10% of the utility's electricity comes from renewable energy.
Innovation
One of several initiatives designed to leverage new technologies and improve outcomes for customers is the Water Innovation Network (WIN).
"The Water Innovation Network was originally designed to attract input from small-to-medium sized enterprises (SMEs)," says the head of innovation. "One of the issues with water companies is that we tend to deal with big companies - but a lot of the more interesting and innovative work is being done by smaller companies and start ups."
WIN, which was founded in conjunction with Opportunity Peterborough, holds three or four events a year, focussing on issues such as zero leakage, or climate change.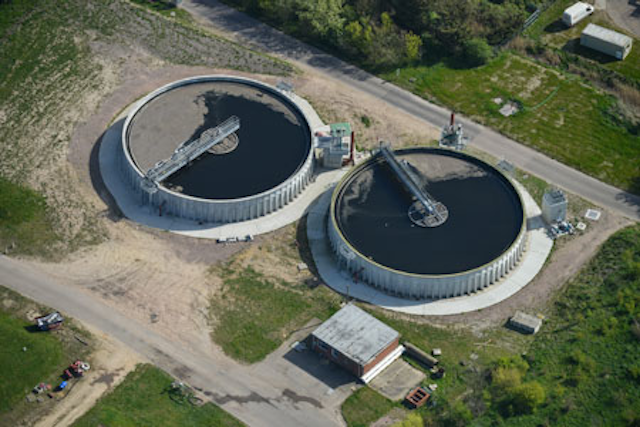 Anglian Water recycles almost 100% of sludge produced from its plants and generates 10% of electricity from renewable sources
"It gives companies an opportunity to approach us with ideas," he says.
WIN has successfully led to around a dozen projects being introduced to Anglian Water. One is the I2O - a smart water system which monitors and controls water pressure in real-time. Anglian has demonstrated a 40% reduction in burst mains and a 35% reduction in leakage using I20.
Another company first introduced to Anglian through WIN is Lancashire-based R2M. The utility now uses R2M clamps to shut down leaking pipes.
Kaye says: "The Water Innovation Network is about capturing ideas and allowing people to get involved. It has been very successful - both in terms of bringing in new ideas and creating a new way for us to connect with other types of business."
Research and development
ThinkSpace, an initiative introduced by Kaye, is an internal crowd-funding system that encourages members of staff to share their bright ideas for improving the service.
The initiative sends challenges to all members of staff - asking them questions such as: 'How can we achieve zero leaks?' 'How can we save money?' and 'How can we reduce waste?'
"It's a way of getting their input," says Kaye. "It's also a way of looking at our staff as a resource and getting away from top-down management to a more collaborative approach."
Anglian Water has a £12 million five-year cycle of research and investment, spending more than £2 million a year to develop innovative ways of treating water and wastewater.
The utility is carrying out work at Cranfield University in Bedfordshire into ways of using algae as a water treatment process. Working with US company Blue Water Technologies, Anglian is currently looking at new methods of phosphorus removal from wastewater.
At Sheffield, in conjunction with Norwich-based Syrinx, Anglian is testing ways of managing transient shockwaves in pipe networks. The utility is also currently carrying out trials with company Cemfree into low carbon concrete as well as looking at a new method of low-cost desalination with Surrey University.
Future for utilities
The Innovation Shop Window is a highly visible pilot project undertaken by Anglian and aimed at demonstrating what will be possible in the utility of the future. Focussed on an area around the Suffolk town of Newmarket, the micro utility serves around 20,000 people. Its goals are to embody a vision of the water company in 30 years time with zero leaks, zero pollution and chemical free water treatment.
Further aims are to reduce consumption to 80 litres per head, achieve 100% consumer satisfaction, reduce energy consumption, become energy neutral and improve ecological status by catchment management.
Advanced water treatment
At Hall Water Treatment Works, in Lincolnshire, which was commissioned in March 2015, Anglian Water uses a combination of water treatment processes, which is unique in the world. The works, which currently processes 8,000-10,000 m3/day and which will eventually process 20,000 m3/day, takes in heavily polluted water from the industrial river Trent and treats it for use as drinking water. The advanced oxidation process, developed in conjunction with UK Water Industry Research (UKWIR) has proved highly efficient at removing a range of micro-pollutants including metaldehyde, a hard to remove pesticide derived from slug pellets, which is a particular issue in areas with a lot of agriculture.
The future
Population growth and climate change, together increased regulation on micro pollutants mean authorities such as Anglian cannot afford to stand still.
Kaye adds: "Innovation is not all about new technology it is also about new ways of thinking - which enable us to make the best use of what is available - its about the way we work with our existing assets and resources and about finding the best ways to connect with the community around us."
---
Claire Smith is a freelance contributor for WWi magazine.
###
Read more
New Nitrate removal plant to improve water quality for Anglian Water's Retford WTW
Utility management: Counting Carbon - a Utility's Perspective
More Water & WasteWater International Current Issue Articles
More Water & WasteWater International Archives Issue Articles