Improving Denmark's Dynamic Water Sector
Blessed with large quantities of groundwater, utilities in Denmark even hold a grand prix to select the best tasting water. The country is now embarking on a journey to turn wastewater treatment plants from energy consumers to producers. WWi finds how an already advanced water supply can be improved further.
May 1st, 2016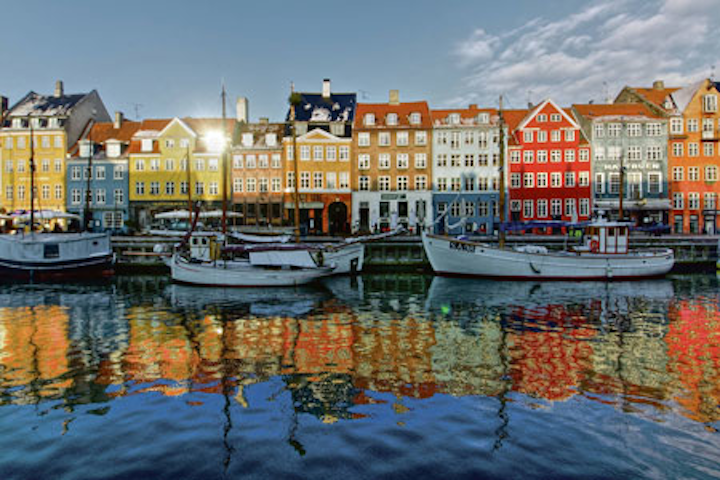 Blessed with large quantities of groundwater, utilities in Denmark even hold a grand prix to select the best tasting water. The country is now embarking on a journey to turn wastewater treatment plants from energy consumers to producers. WWi finds how an already advanced water supply can be improved further.
By Jeremy Josephs
It is of course with some measure of trepidation that one would seek to take issue with the greatest writer in the history of the English language. But when Shakespeare's character Marcellus informed us in Hamlet that 'something is rotten in the state of Denmark' he was clearly not alluding to issues of water and sanitation.
For the Scandinavian Kingdom is in fact a land positively enriched and enhanced by water, where utilities compete to supply the tastiest product and restaurants serve it with pride. Its citizens enjoy some of the cleanest water in the world, each and every drop pumped up from deep below ground.
Danish Water Grand Prix
Denmark has such large quantities of clean underground water that the country's entire water needs - domestic, agriculture and industrial - are all met.
But since it is neither filtered and remains chlorine free, its taste varies according to where you might happen to be in the country. It led to the water utilities holding an annual competition - the Danish Water Grand Prix where, wait for it, professional wine tasters choose the tastiest water. Of course the country's Prime Minister, Lars Løkke Rasmussen, drinks tap rather than bottled water. It would be tantamount to committing political suicide to be seen carrying a bottle of Perrier or Pellegrino.
But he is in good company - for chef Rasmus Kofoed, a previous winner at the biennial Bocuse d'Or world contest, serves up tap water with the food at his three Michelin-starred biodynamic restaurant Geranium in the elegant capital city of Copenhagen, which is itself crisscrossed by canals and virtually framed by water.
It is against this rather attractive and enticing environmental backdrop that Søren Hvilshøj considers himself rather privileged to work. As global market director for water at the private Danish consulting engineering group Ramboll - whose net income was over $50 million in 2014 and with some 12,300 employees on the payroll worldwide - he finds himself able to combine his two passions in life - water and travel. Hardly surprising that he should have gone on to qualify as a civil engineer specialising in water and the environment, his studies taking him to Valencia in Spain and Tübingen in Germany, where he conducted a significant part of his PhD research which focused on combining inverse groundwater modeling and field testing.
He quickly worked his way up through the world of Danish water, becoming president and then executive board member of the Danish Water Supply Association, a committee member of the Foundation for Innovation and was recently awarded honorary membership of the Danish Academy of Technical Science.
Danish Benchmarking
Although it was the Netherlands which pioneered voluntary benchmarking, Denmark has been a leading proponent in this domain since the turn of the century.
Designed to help service providers improve efficiency, Danish benchmarking is part of a broader North European benchmarking cooperating (NEBC) initiated in 2004 with the support of the International Water Association. Almost half of Denmark's drinking water is supplied by approximately 2,000 consumer-owned water utilities (these are not-for-profit companies ranging from very small units to medium sized utilities of 25,000 consumers) - with the remaining half run by a few municipal owned water utilities.
Almost all wastewater utilities are also municipally owned, although both Veolia and Suez Environnement do operate a couple of wastewater utilities. But the fact remains that Danish water remains an overwhelming public and not private affair.
High prices
Another key feature is decentralisation. "It's true that our water sector is very decentralised", Hvilshøj admits. "This means that there is very little bureaucracy and as and when a problem arises we can act speedily and without undue delay. But the downside is that there are always benefits from large-scale projects too".
That said the Danish Water Supply Association recently concluded a study demonstrating that drinking water supplied by consumer-owned water utilities is cheaper than from the large scale ones, on the grounds that transportation costs are lower."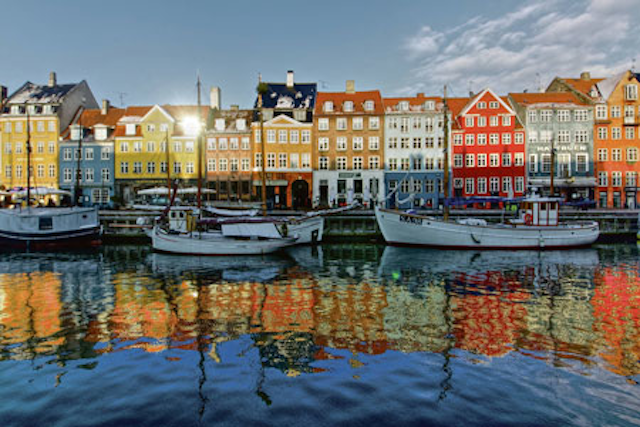 Of course water quality remains high. But so too are prices. With the private sector noticeable only by its absence, there is not even a single øre available by way of subsidy. In practical terms this means that it costs around one euro for one cubic meter to produce drinking water with an equivalent amount added on by way of taxation. Add to that a sewage fee and sewage tax and the price can end up at between 8 to 10 euros per cubic meter.
As reported recently in WWi, Denmark is not resting on its laurels. Far from it. It is embarking on a radical journey to turn its fleet of wastewater treatment plants (WWTP) from energy consumers to producers, with the Egå Renseanlæg treatment plant in Aarhus - due to become fully operational this summer - expected to produce 50% more electricity than it consumes.
Contamination
One of Copenhagen's most famous icons is The Little Mermaid, based on the fairy tale of the same name by the celebrated Danish author Hans Christian Andersen. The city's harbor used to be the recipient of wastewater, with contamination from oil spills, industrial waste and algae making the water unsafe. If this was indeed the reason for her erstwhile malaise then the time may have come for her to cheer up a touch. For now jumping into the harbor isn't reserved for the brave few who can stomach sludge - for in 2002 the city opened Islands Brygge, the first of four 'harbor baths' right in the bustling city centre. Now a dip is regular occurrence for many Copenhageners.
Some 11,000 Danish citizens are currently members of a winter bathing club and the waiting list for the three swimming facilities is vastly oversubscribed.
Rune Hansen, a partner in the architectural firm AI, says: "You automatically acquire a special relationship with water when you live on such a 'mud bank' as we do. There is water all around us, and it means something. We all learn to swim at school. That has the effect of creating a special consciousness around water in Denmark. And you only have to look at our art. It is almost impossible to find a landscape in Danish art history without water in it."
Leakage
Does this means that it's a happily-ever-after ending in the wonderful fairytale world of Danish water?
"Not at all", says Hvilshøj. "Non-revenue water (NRW) is not really a problem in Denmark although it is nevertheless something we have to focus on continuously so as not to increase it. The most significant challenges are to keep water 100% free of bacteria. Because here we don't use any chlorination and rarely UV or ozone disinfection for drinking water. We have 10 degrees in the soil so we can allow this but only because we have a good network with no leaks. Another major issue is of course climate change with the increased occurrence of heavy rains.
"This is obviously mainly a problem for our combined sewers. So we have to be eternally vigilant and there is clearly no room for any complacency at all."
Denmark has the letters DNA in it - and part of that DNA is most certainly water. Because the country boasts one of Europe's longest coastlines. Totaling 7,300 kilometers, it is twice as long as France's and one little known fact is that when in Denmark one is never more than 52 kilometres from the sea.
And often a lot closer on the grounds that the majority of the country's population of six million or so people live in cities on coasts or fjords, such as Copenhagen, Aarhus, Odense and Aalborg.
In the recently released World Happiness Report it was Denmark which hit the number one spot thanks to high scores for a strong social support system, freedom to live as one pleases and low perceived business and government corruption.
Access to clean, reliable and safe sources of water inevitably plays a big part in overall happiness and Denmark's ranking.
---
Jeremy Josephs is a freelance contributor for WWi magazine.
###
Read more
Denmark kick starts energy positive wastewater treatment project
Water technology partnership brings US and Denmark together
Denmark follows UK's lead with phosphorus recycling facility
More Water & WasteWater International Current Issue Articles
More Water & WasteWater International Archives Issue Articles