Keeping pace with the growing industrial water market
Ahead of the Industrial Water Solutions Forum WWi magazine caught up with panellist Peter Nicol, president of CH2M's Global Water Business Group...
Jun 21st, 2016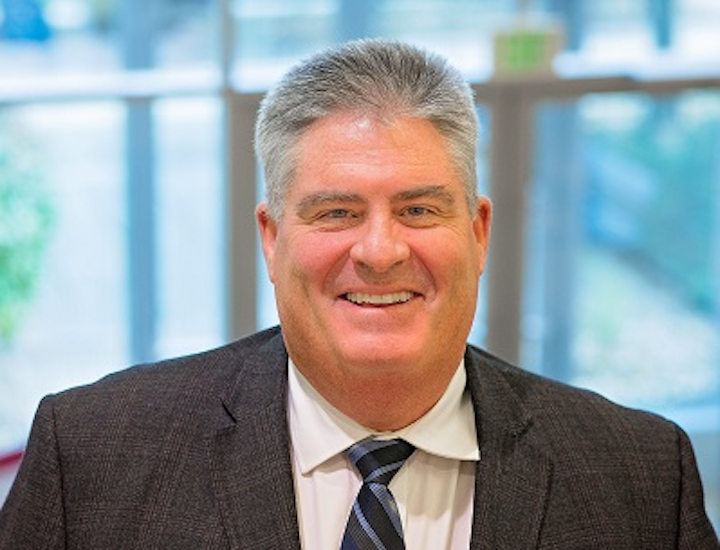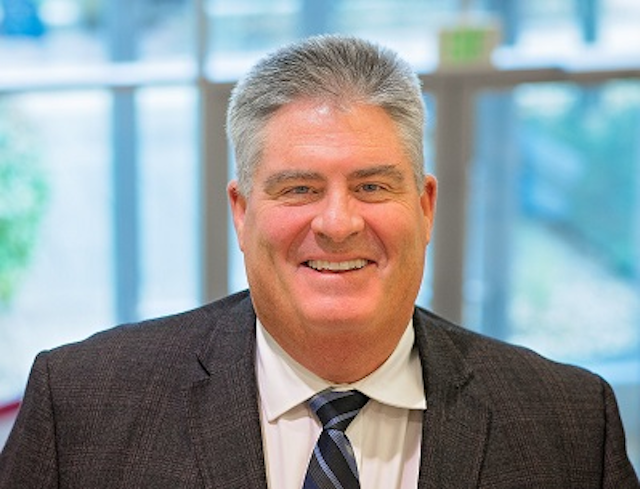 Ahead of the Industrial Water Solutions Forum, to be held on July 13th as part of the Singapore International Water Week, Water and Wastewater International (WWi) caught up with panellist Peter Nicol, president of CH2M's Global Water Business Group.
WWi: How important is the industrial water treatment market to CH2M as a consultancy?
Peter Nicol (PN): The industrial water treatment market represents one of CH2M's key growth areas as we continue to help our commercial and industrial clients find economical solutions to provide adequate water supplies and effective treatment.
Expanding our industrial water treatment business is a key element of our growth strategy, as we continue to see our industrial water clients looking for more innovative ways to achieve environmental compliance and sustainability as part of their corporate mission. We believe that growth in the industrial water market will continue, and our involvement in this area allows us to provide industrial clients with other services, including environmental remediation, environmental health and safety, as well as industrial infrastructure engineering and design services.
WWi: Industrial water solutions, as a market, has been valued at $52.8 billion – why do you think there has been such growth in this area?
PN: Many industrial and commercial clients are taking a more aggressive approach to environmental compliance issue because of increased scrutiny by regulators, environmental groups and the public at large. As part of this self-evaluation, many companies are finding aging infrastructure that is nearing its useful life and is not adequately (or cost effectively) treating the wastewater that is being produced. This is creating the need for rehabilitation or replacement of their treatment infrastructure.
We also are seeing new regulations that are forcing some industries, such as the coal fired power plants in the U.S., to install expensive wastewater treatment plants where little to no treatment was previously required. Additionally, we are seeing a higher level of treatment required for other industries when their permits come up for renewal, requiring new treatment or other infrastructure upgrades.
WWi: Which of the following do you see as having the most opportunity for water technology companies and why – food & beverage; petrochemicals; mining or electronics manufacturing?
PN: We believe each of these market sectors has the potential to grow depending upon various market and economic factors. Overall, we see a general increase in industrial companies wanting to be more environmentally compliant, which creates opportunities for any water technology company. Within the specific sectors, the world's population continues to grow, and people will continue to need food—so it is given that we will see expanding food production, and thus, increased water and wastewater need. Petrochemicals has seen some recent growth due to low oil and gas pricing, and consequently, many new potential facilities are being planned; however, whether these facilities will be built will be dictated by world demand of their chemical products. The mining sector always has water needs to address, but until commodity prices recover, mining will likely remain flat. Electronic manufacturing is an area that CH2M has been a leader in for many years, recognising that as the world becomes more connected, we will likely see more electronic related component production and the resulting water and wastewater treatment needs.
WWi: Singapore has been referred to as a hydro hub, attracting over 100 water companies. What role do you think Singapore and the utility PUB can play in the fast growing industrial water market?
PN: Singapore is host to a range of industries due to the robust infrastructure built into the system. A resilient water infrastructure is one of these critical elements, which encourages industries to setup their operations in Singapore. However, even this resiliency will be put to the test in the near future from increasing variability from climate effects and a maturing set of infrastructure. With Singapore and PUB's experience and successes in developing reuse, closing of the full water loop and engaging key stakeholders, this growing challenge has the potential to be the platform on which a sustainable model of governance can be built to show how a city like Singapore can create the conditions to achieve overall water infrastructure resiliency and harness technology to advance the industrial water market.
WWi: As a panellist in the Industrial Water Solutions Forum, what experience in industrial projects do you intend to bring to the table?
PN: Throughout my career, I have been fortunate to have worked on several industrial projects and this experience has given me the understanding and perspective of how our industrial clients view water. Our role as consultants is to help industries develop water management solutions using the latest technology services and tools to protect the environment, achieve sustainability goals and create a value proposition to the public or neighboring communities where their facilities are located. For instance, inside the fence line approaches to industrial water management include water use reduction, reuse and recycling, including cascading reuse; pollution prevention at source areas; and traditional, technology-based solutions. Beyond the fence line, we help companies work within their communities and watersheds to optimise local water resources and minimize impacts to the community and environment. By doing this, we are improving a company's "brand," achieving their environmental goals and minimising the impact on their bottom line.
My presentation will provide examples of how CH2M is working with clients in industry to manage water resources and demonstrating what a vision of water sustainability is within the Oil & Gas, Mining, Power and Chemical industries.
###
- Peter Nicol is president of CH2M's Global Water Business Group. Peter has more than 36 years of professional experience in the engineering industry and has held prominent management positions throughout his career. The Industrial Water Solutions Forum takes place on Wednesday 13th July. For more information, visit here: www.siww.com.sg/about-forum