Product Showcase
Collection of new products for the municipal drinking water and wastewater markets.
Sep 12th, 2013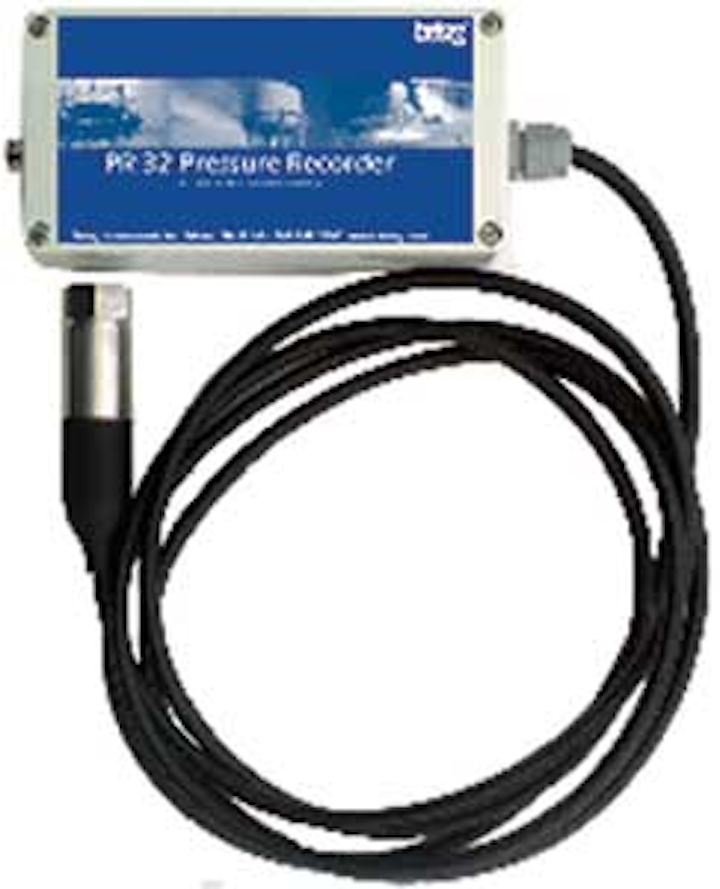 Remote data acquisition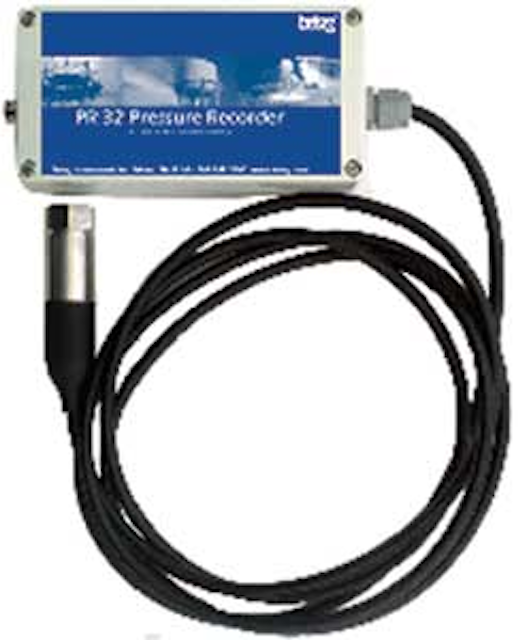 Telog's PR-32 Pressure Recording System uses a submersible level sensor to monitor underground aquifers to accuracies of 0.1%. Choose a cable length from 6' to 600', with depth measurement ranges from 1' to 500'. Small enough to install into a 4" x 7" diameter wellhead, the PR-32 sensor and cable can fit into a 1.5" diameter pipe. Once installed, the unit requires no maintenance other than infrequent battery changes. The PR-32 uses wireless technology to call the host server, so no technician needs to visit the recorder to collect data. When the PR-32 is set to call the host computer once each day, battery life can exceed five years. Telog's remote data acquisition system includes a comprehensive family of battery powered, environmentally rugged wireless monitors.
Telog Instruments Inc.
www.telog.com
Toxic gas shut-off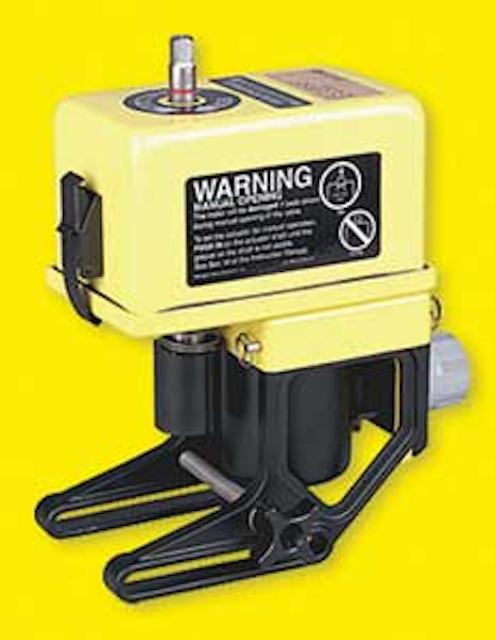 Eclipse Actuators from Halogen quickly close toxic gas valves on 150 lb. and ton cylinders in less than one second when activated by remote sensors. These electronic actuators are "close only devices" requiring an operator to visit the site to determine the cause of the problem. The Eclipse has a 12-volt battery-operated actuator that allows an operator or remote gas sensor to shut off leaking toxic gas without requiring the operator to enter the hazardous atmosphere. The chlorine valve can be opened or closed manually with the actuator installed and ready to operate. The Eclipse actuators are easily installed on existing, standard ton or cylinder hardware and can be tested by the operator on-site to assure correct operation.
Halogen Valve Systems Inc.
www.halogenvalve.com
Film media system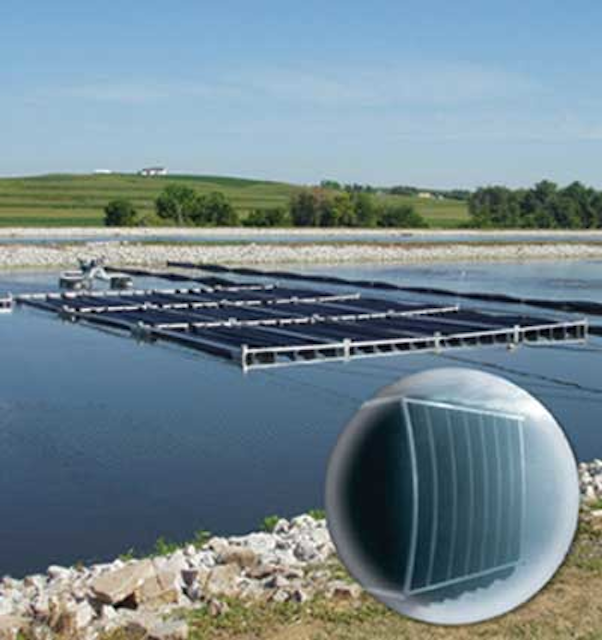 Aeration Industries' new Aire-O2 Bio-ffilm® fixed film media system offers a cost-effective wastewater facility upgrade that increases plant performance and capacity, and facilitates year-round nitrification. The Bio-ffilm system is a submerged, attached-growth media process using proprietary fabric technology with a high-effective surface area. Suspended in vertical sheets, the media is paired with Aire-O2 Triton® aerators to create dedicated treatment "arrays." The aerators provide horizontal mixing and aeration between the fixed film media sheets for solids suspension, nutrient treatment, oxygen diffusion, and biomass sustainability.
Aeration Industries International LLC
www.aireo2.com
Aerator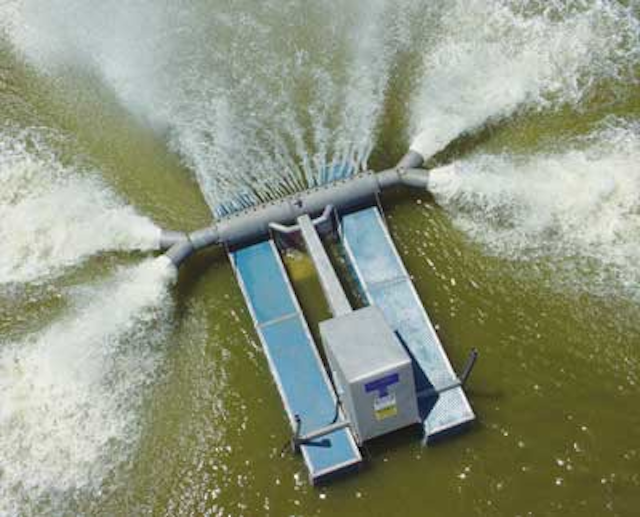 A new aerator has been introduced by Airmaster Aerator. The Turbo X-Treme Magnum Water Cannon is a high-efficiency, 50-H.P. floating/surface aerator (which can pump up to 12.5 million gallons of water per day) that has been upgraded with the addition of the new rotating water cannon. In operation, the water cannon rotates 360 degrees in 1 minute 35 seconds, spraying out over 100 gallons of water per minute in an approximate 230-foot diameter, achieving foam suppression, aeration, evaporation, and cooling. The aerator is ideal for a wide variety of applications, including municipal, industrial, agricultural, and disaster recovery, and performs especially well in "high-foam" applications.
Airmaster Aerator
www.airmasteraerator.com
Pipe corrosion protection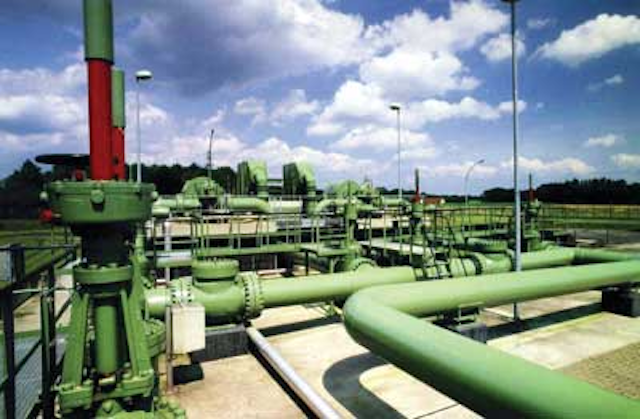 VpCI® 637 TOL by Cortec® Laboratories provides a cost-effective solution for corrosion protection that combats corrosion in its Top of the Line (TOL) Corrosion Protection of Pipelines application. The system provides internal corrosion protection for gas flow and gas transmission lines and has superior effectiveness against water, corrosive gases and chloride contamination. VpCI® 637 TOL provides excellent protection in both continuous and intermittent treatments due to its exceptional film persistency. It also provides maximum control over long distances for highly-corrosive systems having a high ratio of water-to-hydrocarbons, including low areas in systems where water collects and extreme corrosive attack occurs.
Cortec Corporation
www.cortecvci.com
Temperature transducers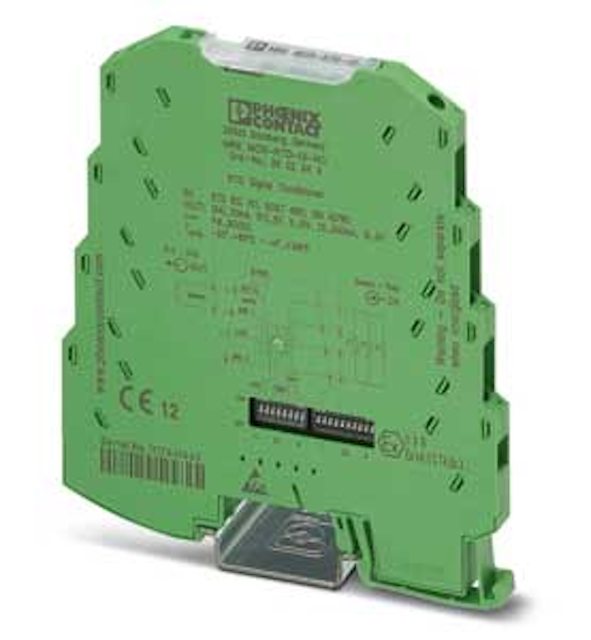 The MINI Analog family from Phoenix Contact now includes two universal software-programmable temperature transducers. They offer a wide power circuit input range of 9.6 to 30 V DC, making for easy implementation into battery powered or remote systems. Their low transmission error of 0.1 percent means high level accuracy for the customer. The MINI Analog family has a 6.2-mm thin housing and T-bus power bus capabilities that save space and drastically reduce installation time. The hot-swappable signal conditioning slices simply clip to the powering T-bus connector without the need to remove bus bars or bridging. Optional quick cabling solutions are also available to interface the MINI Analog modules to controllers, greatly reducing installation time.
Phoenix Contact
www.phoenixcontact.com