New Literature
Compilation of print and digital information resources for the municipal water and wastewater markets.
Dec 9th, 2013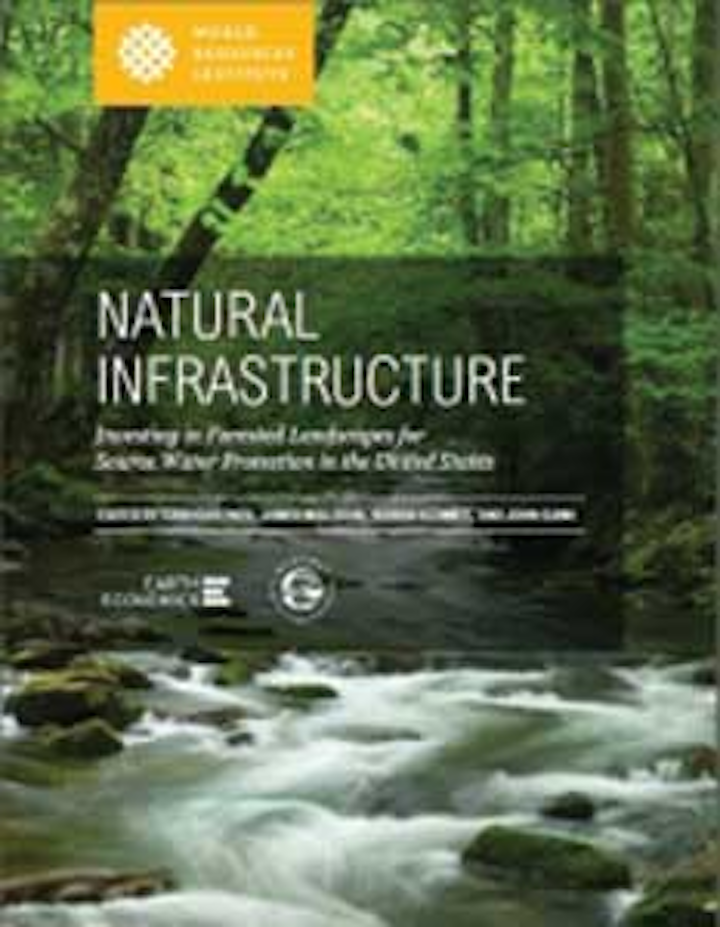 Infrastructure publication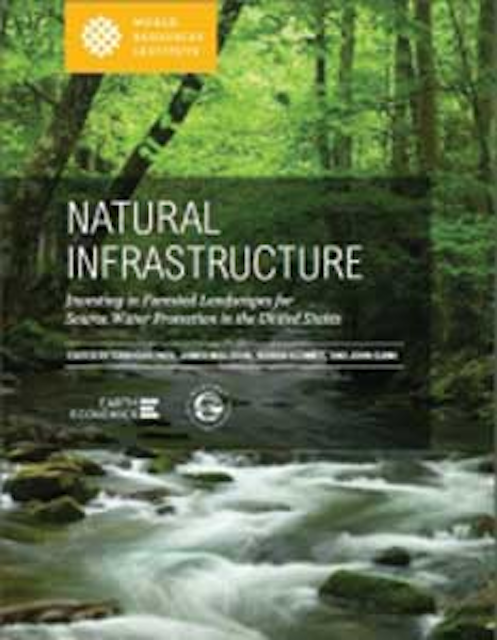 A group of water experts has released new guidance for U.S. resource managers to expand the availability of clean water through the conservation and restoration of forests and other natural infrastructure. The publication, "Natural Infrastructure: Investing in Forested Landscapes for Source Water Protection in the United States," builds on several innovative efforts across the country and provides real-world examples where water managers are saving money by investing in natural infrastructure. Led by the World Resources Institute in collaboration with Earth Economics and Manomet Center for Conservation Sciences, the publication outlines the economics and science of natural infrastructure investments and identifies opportunities across the country, with key lessons for program design and implementation.
World Resources Institute
www.wri.org
Air systems brochure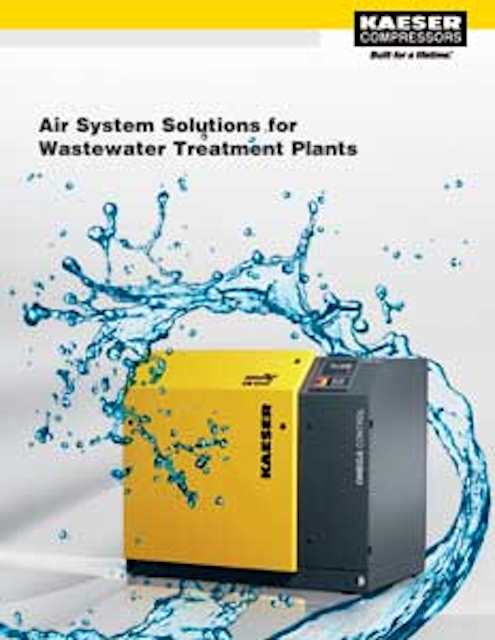 Kaeser Compressors delivers factory-built blower and compressor packages to wastewater treatment plants across the country. The latest in Kaeser's air system solutions for the industry is featured in the company's new brochure. "Air System Solutions for Wastewater Treatment Plants" highlights blower packages and related products that simplify installation, reduce footprint and are engineered for long life and continuous energy savings. The eight-page, full color brochure not only provides relevant product information but also includes an article on how to use system splitting and a master controller for superior wire-to-air efficiency.
Kaeser Compressors
us.kaeser.com
Redesigned website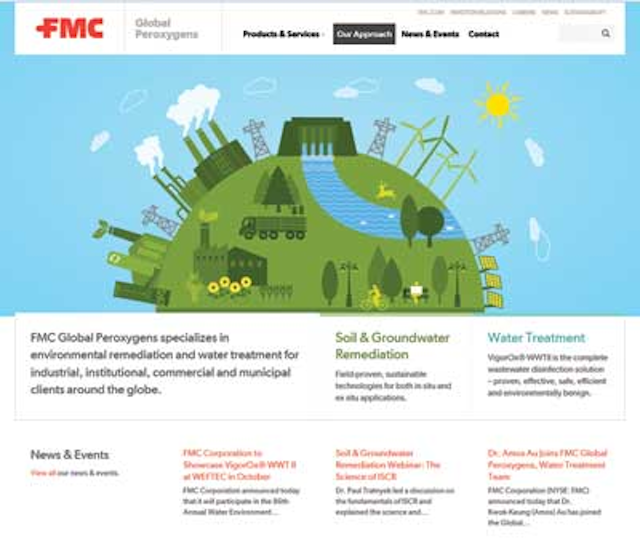 FMC Corporation announced the launch of its newly-designed environmental website that showcases industry-leading products from the soil and groundwater remediation and water treatment businesses, technologies and service model, as well as access to the technical resources necessary to help customers solve contamination challenges in the most complex environments. In addition to offering easy-to-navigate solutions, the website offers various tools to help customers, partners and others in the industry expand their knowledge on pertinent topics that affect environmental remediation. The site is now home to an ongoing series of soil and groundwater remediation webinars, intended to inform industry members about the science behind some of today's most innovative remedial treatments.
FMC Corporation
www.fmc.com
Updated website
Aeration Industries International has announced the launch of its newly-revised website, which consists of a new mission statement; revised municipal, industrial and aquaculture market segments; a new oxidation ditch upgrades and retrofits page and product sheet; and a wastewater treatment representative locator. The goal of the fresh new look and user-friendly navigation is to make it as easy as possible for users to get information about the company's products and services.
Aeration Industries
www.aireo2.com
IAQ standard brochure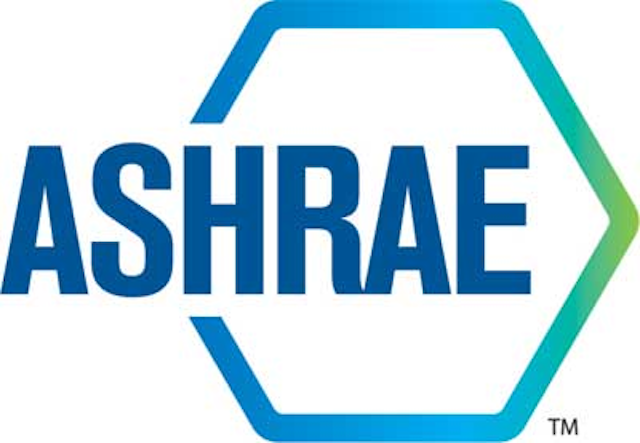 The 2013 version of ASHRAE's indoor air quality standard contains several revisions to help users better meet its requirements. Newly published, "ANSI/ASHRAE Standard 62.1-2013, Ventilation for Acceptable Indoor Air Quality" sets minimum ventilation rates and other requirements for commercial and institutional buildings. The 2013 standard combines the 2010 standard and 10 published addenda to that edition, providing an easy-to-use consolidated standard. Specific information on the contents of each addendum and approval dates for each are included in Informative Appendix J at the end of the standard.
ASHRAE
www.ashrae.org
Level, flow products
SOR® now has an introductory brochure, available on its website, that is easily downloaded to mobile devices, especially tablets. The brochure details the company's pressure, temperature, level, and flow products for a wide variety of industries and applications. As part of a rebranding strategy, the company has created an electronic brochure that highlights key products manufactured at its factory. The brochure also introduces the tagline "Engineered to Order, with Off-the-Shelf Speed." This theme emphasizes what SOR has done for years: custom design products to meet specific application requirements.
SOR Inc.
www.sorinc.com