Product Showcase
Collection of new products of special interest to the municipal water and wastewater markets.
Dec 9th, 2013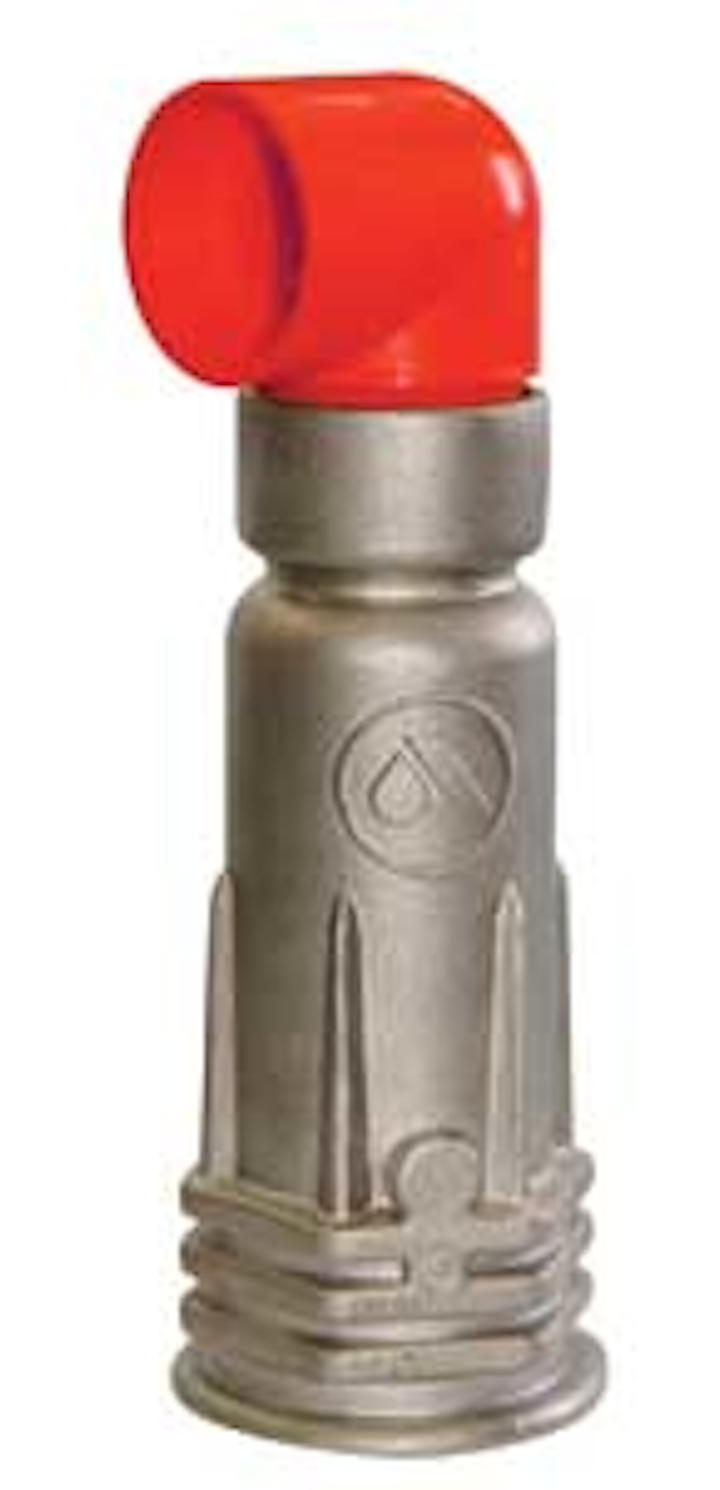 Air valves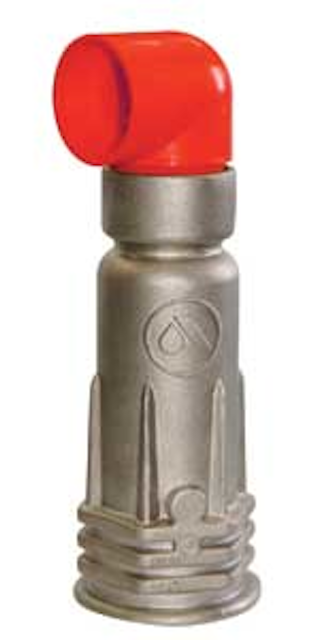 A.R.I. launched a line of nominal air valves featuring a one-piece body that is compact and lightweight for municipal and infrastructure water purposes. The air valve's smart and simple design minimizes the chances of leakage and vandalism while offering a highly-dependable product that is easy to maintain and repair. The valves seal over a wide range of pressures (0.1 to 25 bar) and can be upgraded to an adjustable non-slam model by simply removing the discharge outlet and adding an adjustable disc. The PRO air valves also help deter vandalism since its one-piece body cannot be separated in order to steal parts. Available in 2" to 8" sizes with a PN rating of 16 or 25, A.R.I. plans to make PRO valves available with a pressure rating of PN40 in the future.
A.R.I. Flow Control Accessories Ltd.
www.arivalves.com
Check valves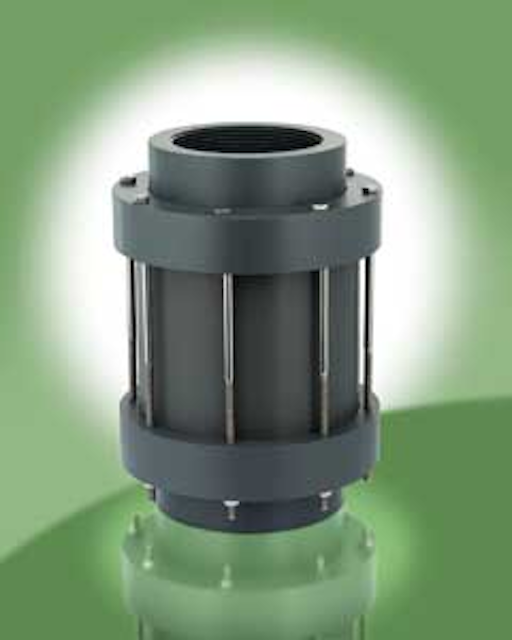 New 3" and 4" pipe-size thermoplastic check valves from Plast-O-Matic are normally-closed and require no reverse flow to seal bubble tight. The design features no wetted metals, and the valves are ideal for use with highly-aggressive chemicals in a variety of wastewater treatment applications. Closure is provided by an isolated, Teflon- encapsulated spring. Leak-free sealing protects against the potential hazards created by reverse-flow corrosive liquids such as acids, caustics and chlorine solutions. The valves offer positive repetitive sealing where the poppet automatically positions itself against seat in the identical location each time for long cycle life dependability.
Plast-O-Matic Valves Inc.
www.plastomatic.com
Restraint calculator
EBAA Iron has released version 7.0 of its popular and easy-to-use Restraint Length Calculator (RLC) program. The EBAA-developed version of an RLC program has been broadly used by water and wastewater pipeline designers for years in order to properly and quickly calculate the restraint-length values necessary for restraining various fittings and other pipeline appurtenances wherever a change of direction or size in a pipeline occurs. Version 7.0 of the RLC is now 100% web-based; therefore, there is no longer any need to download and install third-party software or manage software license agreements. The EBAA RLC program works in all mainstream contemporary browsers no matter the platform (PCs, Macs or Tablets).
EBAA IRON Inc.
www.ebaa.com
Pipe restraint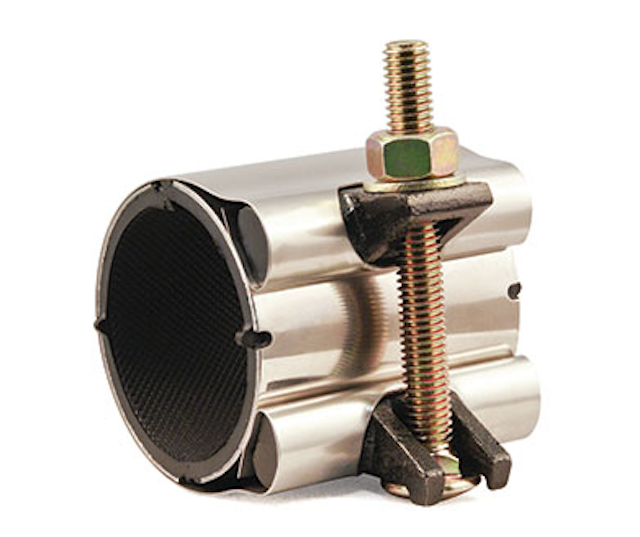 The Ford Meter Box gravity sewer pipe restraint is specifically designed for use with sewer pipe and accommodates a casing spacer that can easily fit both large and small casings. The casing spacer's unique design offers two settings set with a slot and tab connection, allowing the casing spacer diameter to be adjusted based on the casing size. The combined location of the connecting lug and clamping pad prevents the ring from pivoting and squeezing the pipe, thus reducing stress on the pipe wall. This lug location also optimizes the cross section thickness, resulting in an easy-to-handle and easy-to-install restraint.
The Ford Meter Box Company Inc.
www.fordmeterbox.com
Sensor cleaner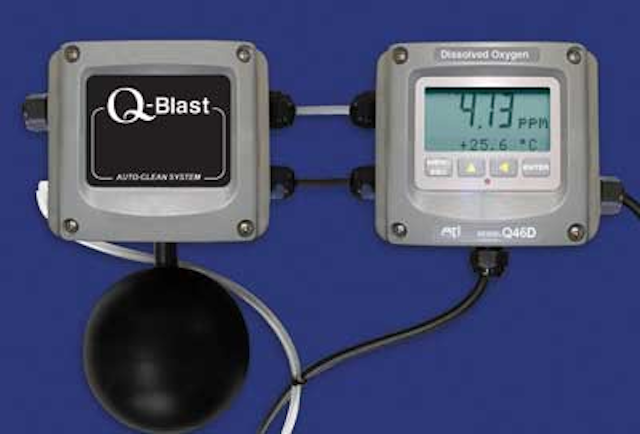 Analytical Technology's Q-Blast Auto-Clean provides the ideal answer for automatic sensor cleaning. Employing a unique air-blast cleaning function, sensors can be cleaned as often as necessary without operator attention. Pulses of pressurized air remove accumulated solids from the critical sensing areas, resulting in a reliable signal for aeration control. The Q-Blast Auto-Clean package includes the monitor and the cleaner air supply in one convenient package for easy installation. This Auto-Clean system is available to fit the new Q46D Dissolved Oxygen Monitor and the new Q46PR pH / ORP Monitors.
Analytical Technology Inc.
www.analyticaltechnology.com
Pressure seals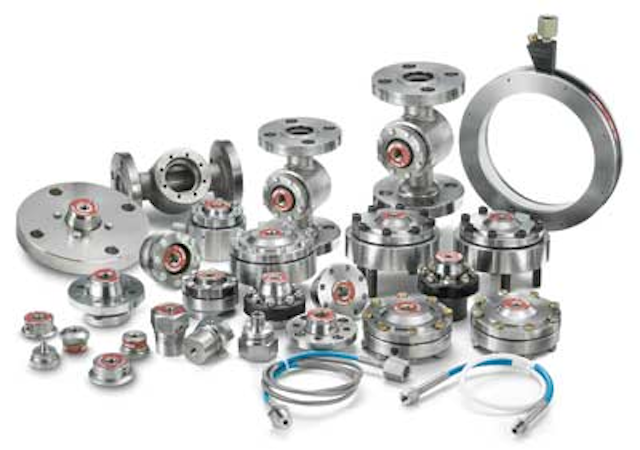 Ashcroft pressure instruments can be configured with media isolators specifically engineered for harsh or corrosive process liquids and gases. Whether the measuring device is a dial gauge, switch, digital gauge, or transmitter, there is an Ashcroft diaphragm seal or other isolation device that can be mated for complete media protection. Ashcroft seals are available in a wide variety of sizes, wetted materials and configurations, including capsule type, welded or bonded and clamped designs with threaded, flanged and flushing connections. Pre-assembled, filled and ready for installation, these isolated instruments provide the right combination of measurement performance and media protection in any demanding severe-service application.
Ashcroft Inc.
www.ashcroft.com