Products Services Flow Level Pressure
Collection of Flow, Level, Pressure products and services.
Jul 1st, 2013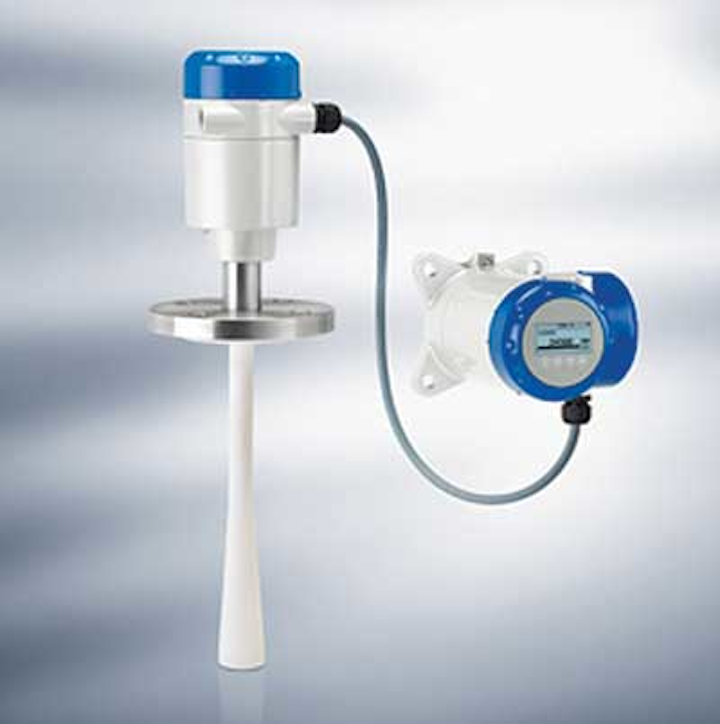 Level meter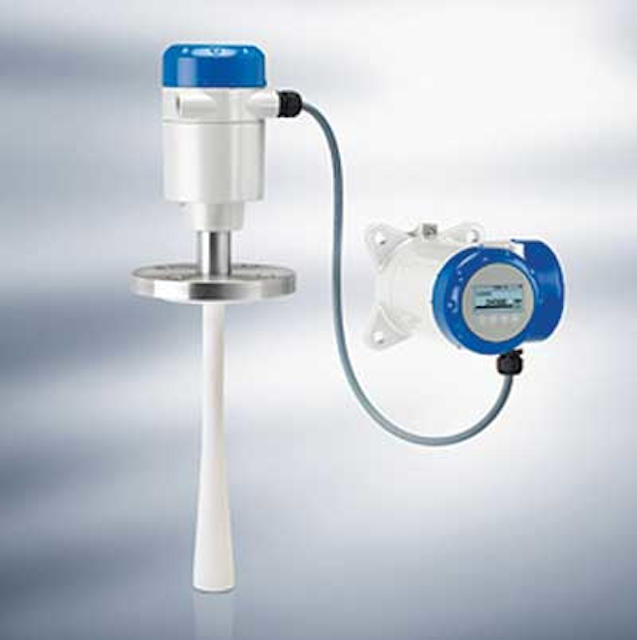 KROHNE introduces the OPTIWAVE 5200 C/F, a new 10 GHz FMCW radar level meter for liquid applications up to 30 m / 98 ft. measuring range. The cost-effective 2-wire loop powered device measures level and volume in storage or process tanks with conditions up to 250°C / 482°F and pressures up to 40 bar / 580 psi. It has a long measuring range up to 80 m / 262 ft. and higher accuracy requirements up to 3 mm / 0.12 ft. The meter offers 4-20 mA HART communication with PACTware DTMs and is compatible with existing BM 70x flange systems.
KROHNE
Us.krohne.com
---
Check valve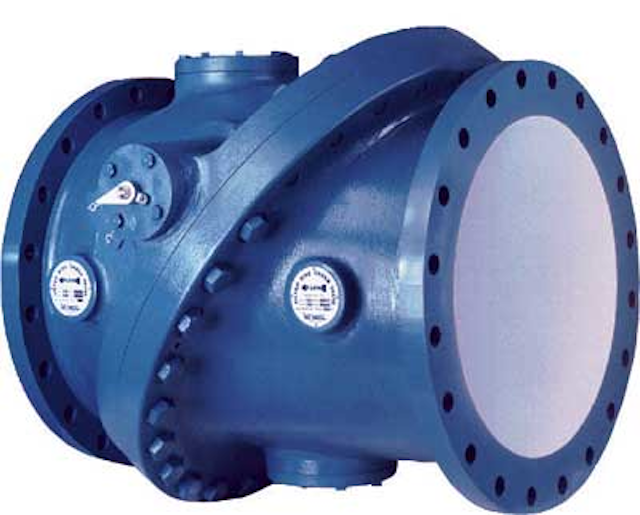 Val-Matic's Tilted Disc® Check Valve provides quick closure, drop tight seating and reduction in water hammer with its 40° disc stroke and 20° seating angle. It uses energy efficient operation, streamlined body contouring and a flow area 40% greater than nominal pipe size. Top- or bottom-mounted oil dashpots can be added for systems with extreme conditions such as high shut-off heads, surge tanks or multiple pump applications. It's offered in 125B, 150B and 250B AWWA Classes in sizes 4"-60" for pressure ranges up to 400 PSI, and is also NSF/ASNI 61 certified for drinking water and NSF/ANSI 372 Certified Lead-Free.
Val-Matic Valve & Manufacturing Corp.
www.valmatic.com
---
Flow meter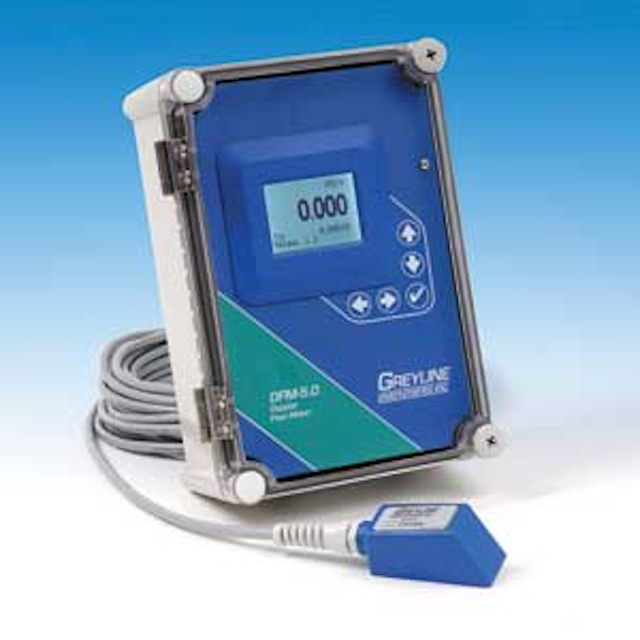 The new DFM 5.0 Doppler Flow Meter from Greyline Instruments measures flow from outside a pipe. The clamp-on ultrasonic sensor mounts on any pipe ½" ID or larger. The meter is designed for "difficult" liquids like wastewater, sludge, slurries, abrasives, or any liquid with bubbles or suspended solids. Calibration and start-up is simple with the built-in 5-button keypad. Standard features include a backlit display and totalizer, isolated 4-20 mA output, and two control relays. Options include a built-in data logger and reporting system with USB output, Windows software and an intrinsically safe sensor.
Greyline Instruments Inc.
www.greyline.com
---
Thermal mass flow meter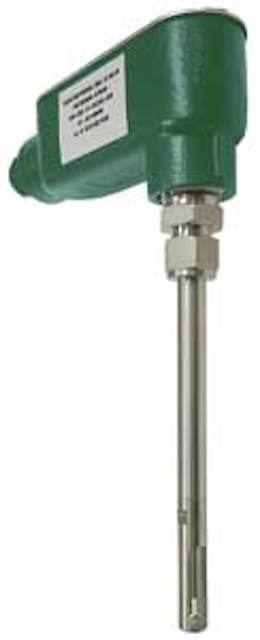 Sage Metering announces Sage Basic™, the affordable choice for thermal mass flow measurement. The Basic provides an accurate and reliable mass flow measurement at a very economical price, while maintaining a high level of performance and self-calibration check. Featuring low power consumption, the Basic can be used for any gas. The stainless steel probe or in-line sensor provides durable construction. Both a 4-20 mA signal and a pulse output are provided.
Sage Metering, Inc.
www.sagemetering.com
---
Pressure transmitter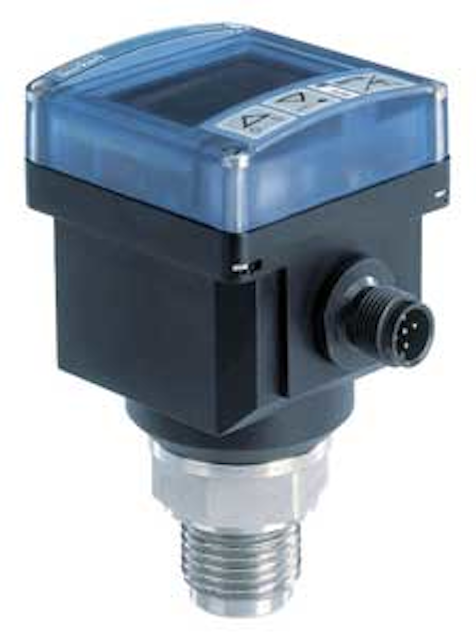 The Bürkert Type 8311 Pressure Mini-Transmitter holds a two-wire 4-20mA output and two transistor switch outputs. It offers indication, monitoring, transmitting, continuous on/off control, and high/low alarm capabilities. It is designed for applications that include pressure control, filter monitoring and pump dry-run protection. The menu-driven unit is programmed via a three-key pad, with critical data presented on an extra-large, eight-character digital display that also incorporates a 10-segment bar graph.
Bürkert
www.burkert-usa.com
---
Safe flow meter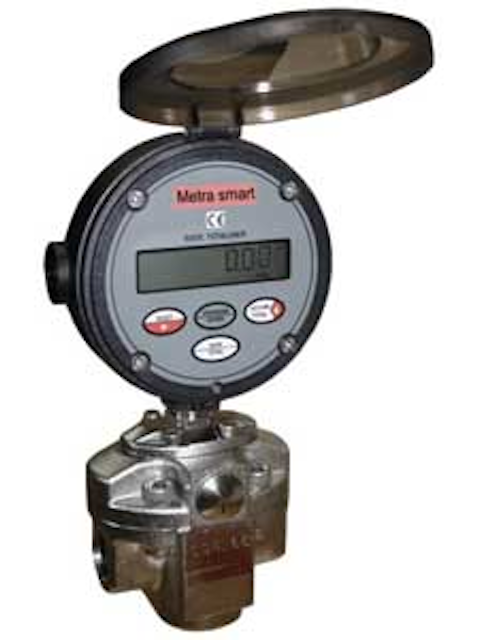 Designed for operation with oval gear meters, Titan Enterprises' Metra-Smart is a small, intrinsically safe flow computer that provides all the electronic features from a high precision measurement device. It displays flow rates and totals as well as an analogue output proportional to flow. Robustly designed in glass reinforced nylon with stainless steel screws and Viton o-ring seals suited for harsh environments, the Metra-Smart is UV resistant and weatherproof to P67 (Nema 4X) standards.
Titan Enterprises Ltd
www.flowmeters.co.uk
---
Pressure gauge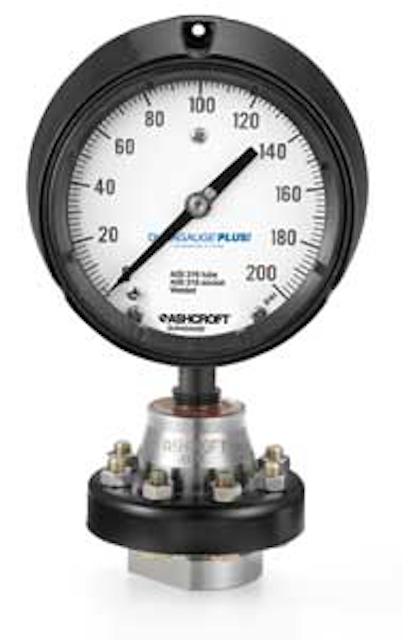 The Ashcroft Type 1279 Duragauge® pressure gauge, coupled with types 100 or 200 diaphragm seals, ensures long life and high reliability despite harsh pressure media. A stainless steel movement and the as-welded DURATUBE™ Bourdon tube equip the 1279 Duragauge® for countless pressure cycles without failure. This solid front, 4 ½" the pressure gauge is available in dry, liquid-filled or advanced options to steady the pointer and protect the movement from vibration/pulsation without a liquid fill.
Ashcroft
www.ashcroft.com
---
Pressure transducers

Campbell Scientific has announced the release of two new pressure transducers that have an integrated CSI recording sensor. These transducers enable fluid measurement recordings without the need for a separate data logger. The integrated recording sensors of the new CRS451 and CRS456 can be programmed using the included HydroSci software to perform in multiple modes: time-based monitoring, event-based monitoring, "Delta" (for defined depth change), and logarithmic (for standard pump test monitoring).
Campbell Scientific
www.campbellsci.com
---
Hydrant pressure monitor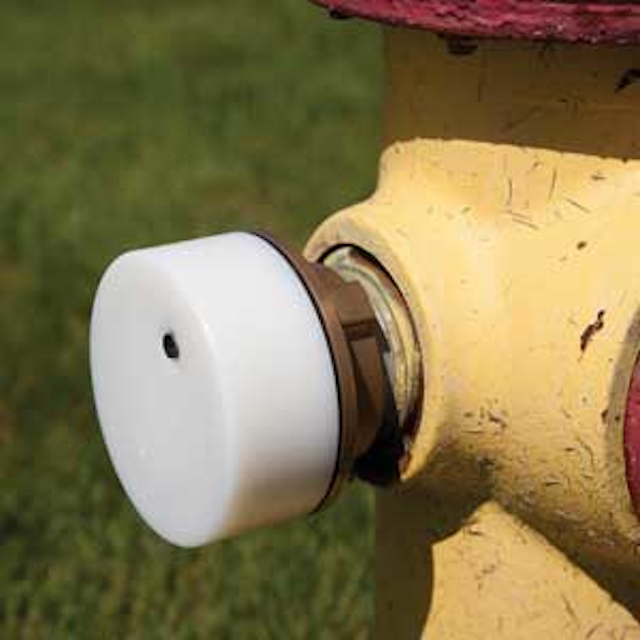 Telog Instruments' HPR-32 Hydrant Pressure Monitor records system pressures and trends, including minimum, maximum and average pressure history at any user-selected interval. The system records data internally for many months and transfers it wirelessly to the user's host computer, either on an established schedule or in response to pressure faults or transients.
Telog Instruments, Inc.
www.telog.com
---
Pressure data logging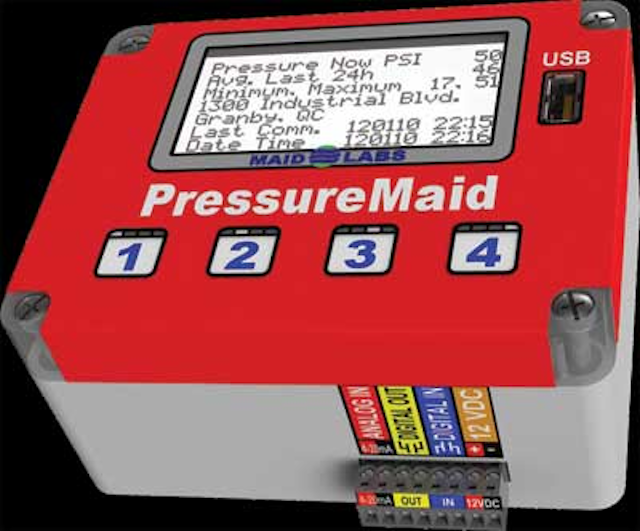 Maid Labs Technologies' PressureMaid is a small pressure monitoring and data logging device. The pressure is transferred through the Internet to the web-based MAIDMap application. The device has a relay output that can be remotely activated, which could be used to open or close a valve. The software displays a geographical map of the targeted location where pressure is monitored along with its value.
Maid Labs Technologies
www.maidlabs.com