Product Showcase
Collection of new products of special interest to the municipal water and wastewater markets.
Sep 26th, 2013

Vent filter

The new KPSI 811 permanent vent filter from Measurement Specialties provides a minimum of five years of moisture protection without maintenance. The housing is constructed out of a stainless steel body containing the desiccant, while a Gore-Tex filter plug provides atmospheric reference without letting moisture into the casing. The vent filter is a compact package at 2.75 in. (70 mm) long by 0.75 in. (19 mm) in diameter, making it easier to fit into the tight confines of a junction box during installation.
Measurement Specialties Inc.
www.meas-spec.com
Water usage monitoring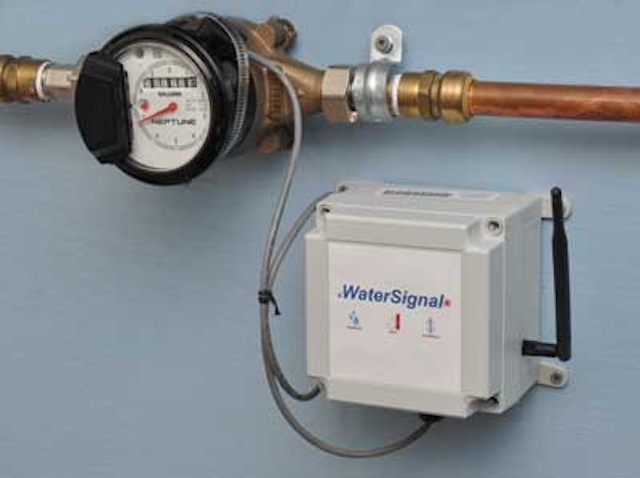 WaterSignal introduces the first wireless system that continuously monitors water usage in real-time. Utilizing breakthrough technology, a self-contained, non-intrusive monitor listens to the pulse of the water meter, and real-time data is sent wirelessly to a website portal to view the water consumption by the month, day or down to the hour. And if a major leak occurs, the device alerts the manager or engineer that a water spike above the preset limit has occurred. The alert can be sent to both a computer and a smartphone for the manager to act upon and can be customized for business hours as well as after hours and weekends. Further, the data the system collects plays a vital role in the building manager's water conservation efforts.
Watersignal
www.watersignal.com
Chemistry modules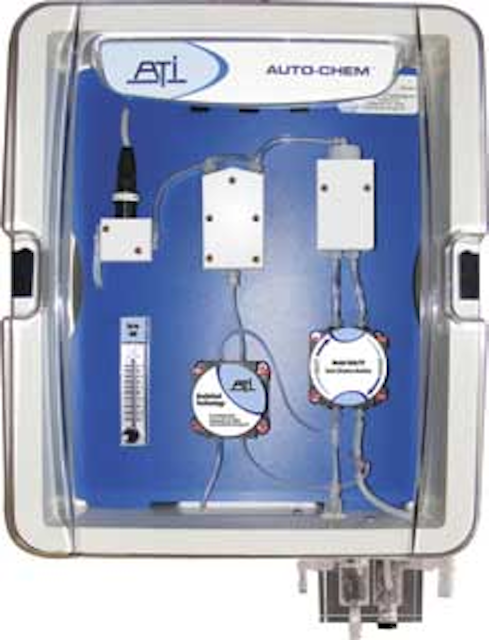 Analytical Technology's gas phase chemistry modules are online monitoring systems that utilize air-stripping methodology. This analytical method is designed for sample streams that are highly contaminated with solids or biological activity. Chemistry modules for non-oxidizing chemicals use pH adjustment of the sample prior to measurement. By using air-stripping technology, the sensor is removed from the liquid phase, thereby preventing contaminants from fouling the sensor. The technology requires less system maintenance, lowering system-operating cost. The modules are available with ATI's sulfite, sulfide, total residual chlorine, fluoride, nitrate, and potassium permanganate monitors.
Analytical Technology Inc.
www.analyticaltechnology.com

Transmitter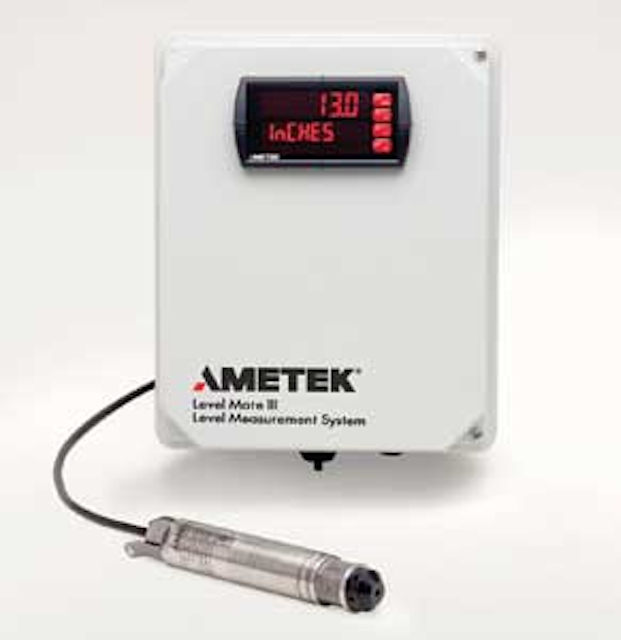 The Level Mate III transmitter from AMETEK indicates liquid level by continuously measuring hydrostatic pressure through the transmitter's nose-mounted sensing element. The device operates in depths from 3 ft. to 690 ft. (211 m) and at pressures up to 300 psi, depending on choice of sensor. The meter on the transmitter provides excitation voltage, displays data from the transmitter and relays an analog signal for remote recording, alarm or control functions. The easy-to-read, two-line digital display gives local indication, while an isolated 4-20 mA analog output can interface with an ancillary display, recording or control devices. Two standard relays are provided for pump control or alarm activation with 0-100% deadband setting capability on each.
AMETEK Inc.
www.ametek.com

Pinch valves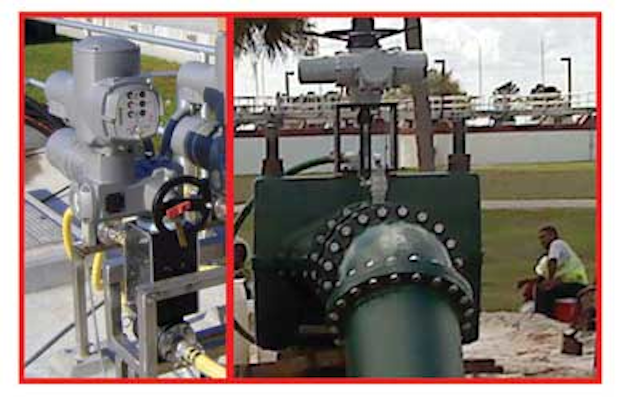 From 1" pinch valves throttling bleach disinfectant to 24" valves throttling raw sewerage, Onyx Pinch valves are ideal for wastewater applications. On raw-activated sludge and waste-activated sludge, they provide complete immunity to seizing caused by struvite formation, eliminating the need for chemical additives for struvite control. They are also ideal for modulating buffering solutions for pH control and meter flow from equalization basins with outstanding precision and reliability.
Onyx Valve Company
www.onyxvalve.com

Data collector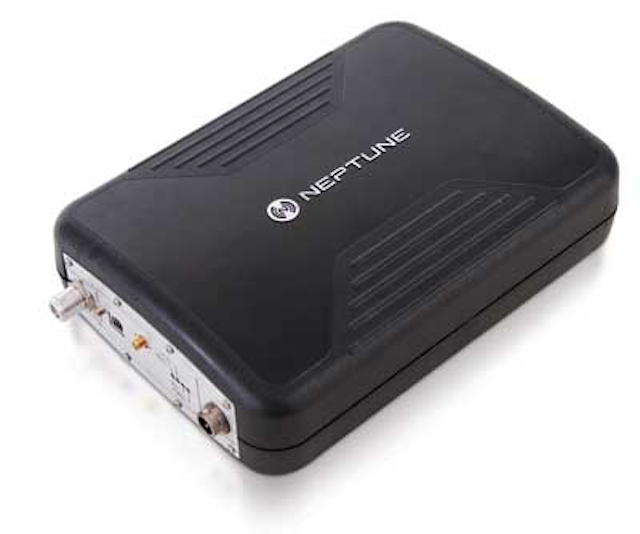 Neptune's MRX920™ five-pound, 72-channel-receiver mobile data collector now offers data- logging functionality for curbside pit applications, collecting 96 days of historical consumption data from Neptune's E-Coder®)R900i™. Personnel can present proof of water usage by the hour and print out charts to customers at their homes - solving customer issues faster without the need to dispatch a truck later.
Neptune Technology Group Inc.
www.neptunetg.com