Products & Services: Pipe Tools, Supplies
Collection of Pipe Tools, Supplies products and services.
Sep 27th, 2013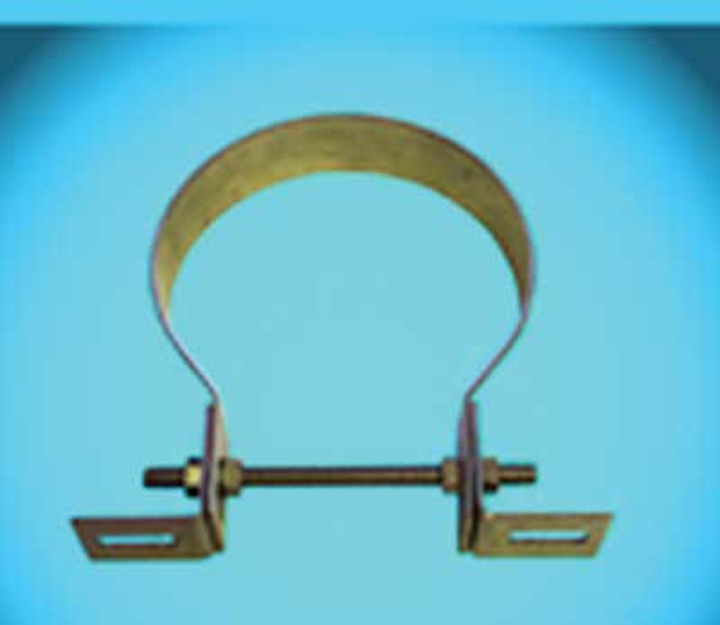 HDPE pipe
PolyPipe® has introduced LightView™ Plus HDPE pipe for forced main applications. The specially formulated gray color allows inspection of the pipe interior via CCTV monitoring. The pipe is flexible enough to easily bend around obstacles and under roads and is well suited for both open-cut and HDD installations. It is manufactured with high-performance polyethylene (HPPE) resin, provides superior fatigue resistance, is resistant to corrosion, abrasion and chemical attack, and suffers no damaging effects from freeze-thaw cycles.
PolyPipe Inc.
www.polypipeinc.com
Pipe supports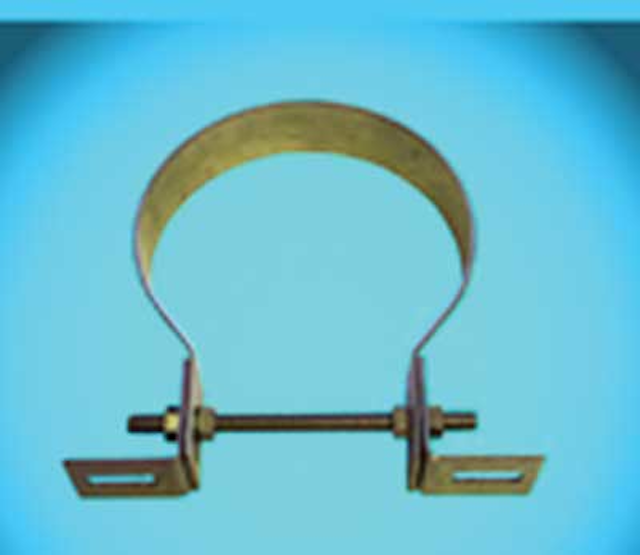 Pipe supports by Reliner®/ Duran are easily- installed, adjustable clamping pipe brackets made of non-corrosive, 11-gauge 304 stainless steel. They securely attach pipes to manhole walls and other surfaces with no protruding hardware and are fully adjustable to fit irregular surfaces. Often used with the Reliner Inside Drop Bowl to eliminate outside drops in sanitary sewers or stormwater drops, they attach to the wall with 3/8" stainless steel bolts in non-corrosive shields.
Reliner®/ Duran Inc.
www.reliner.com
Lining systems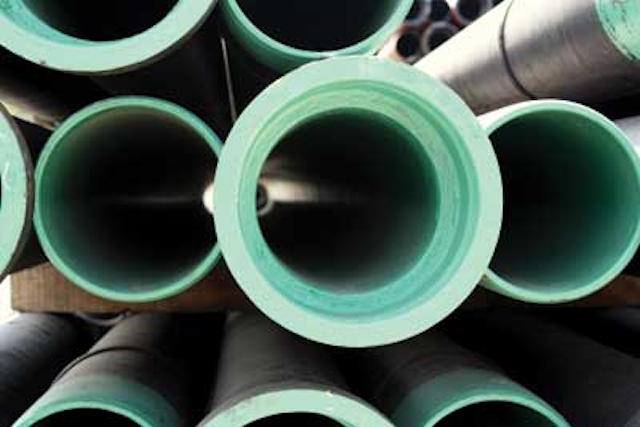 Tnemec's Series 431 Perma-Shield® PL is a high-performance, ceramic-modified epoxy lining for ductile iron and steel pipe. Formulated for the most aggressive sewer environments, it offers advanced permeation, abrasion and chemical resistance. It can also withstand 2,500 psi hydrocleaning, and its light green color makes it easy to inspect.
Tnemec Co. Inc.
www.tnemec.com
Pipe supports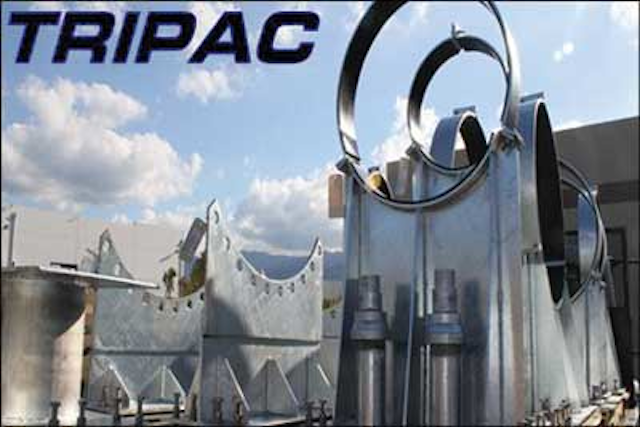 TRIPAC offers a complete line of pipe supports and struts to accommodate applications in the drinking water and wastewater markets. Both pipe supports and struts are available in carbon steel, T-304 and T-316 stainless steel. Carbon steel products are available in plain, electro-galvanized and hot-dipped galvanized finishes. Custom fabrication is also available along with engineered pipe support design and calculations upon request.
TRIPAC
www.tripaconline.com
Remote measurement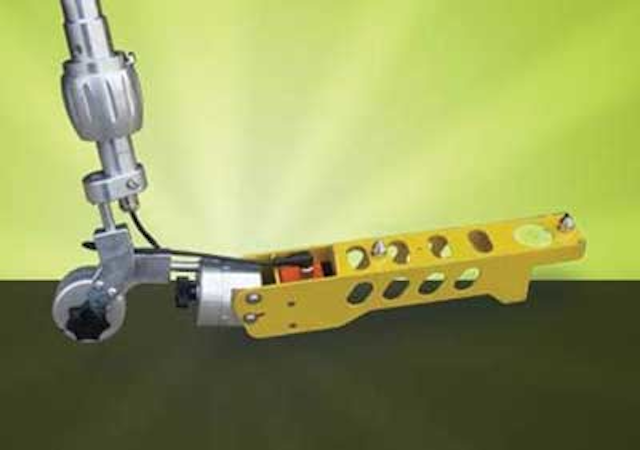 Without requiring confined space entry, DiaMetrik from Envirosight measures depth and width of manholes, as well as diameter of incoming lines - all to an accuracy within 0.2". This quick, easy dimensional data makes it simple to complete inspections, plan relining and calculate flow capacities. A collapsible 15' pole and articulating measurement head enable DiaMetrik to reach every structure requiring measurement, yet stow conveniently in the bed of a pickup truck. Powered by an industrial-grade laser, DiaMetrik takes readings from 100 mm inside pipes to compensate for any dimensional inconsistencies at the pipe's mouth.
Envirosight LLC
www.envirosight.com
Portable CCTV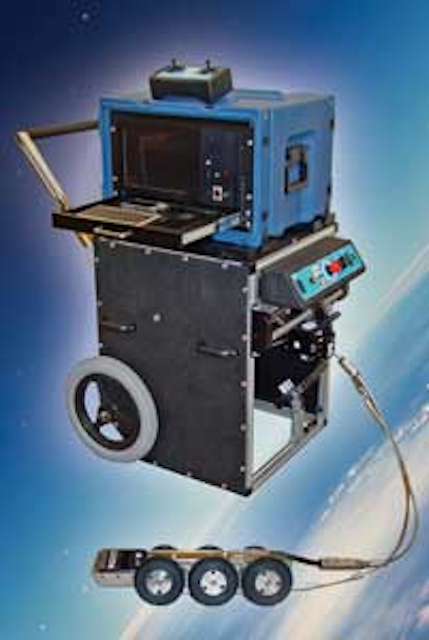 Cues offers various self-contained portable systems for CCTV inspection. Portable systems are available with the functions found in a truck-mounted system, but they have the ability to achieve easement access and can be wheeled off-road for maximum versatility and mobility. Users can perform inspections and surveys of pipelines, wet wells, manholes, sewer treatment plants, steam generators, tanks, vessels, and other areas that are difficult to reach.
Cues Inc.
www.cuesinc.com
HP piping systems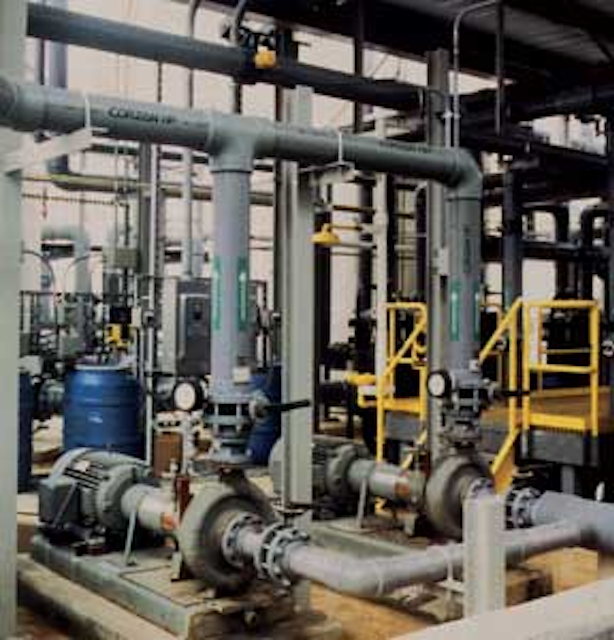 Corzan® HP Piping Systems are high-impact and engineered with The Lubrizol Corporation's specially-formulated and patent-pending chlorinated polyvinyl chloride (CPVC) technology. This corrosion-resistant material eliminates pitting and scaling while providing superior lifecycle benefits. Corzan HP Piping systems eliminate internal and external corrosion, reduce installation time and cost, offer lower lifecycle costs, and ensure optimal flow rate.
Corzan Industrial Systems, a brand of Lubrizol Corporation
www.lubrizol.com
Ductile iron pipe
The new NXT DDP product line from U.S. Pipe and Foundry takes advantage of technology advancements to provide better joint deflection, pumping costs and corrosion protection, when compared to previous water transmission systems. Allowing joint deflection up to seven degrees, the NXT gasket is available in both restrained and non-restrained versions. The unique design allows lower insertion forces than previous "push-on" gasket designs. Taking advantage of recent developments in casting technology, the NXT DDP system allows the pipe wall to be thinner than previously available.
US Pipe and Foundry Co.
www.uspipe.com