New Literature
Compilation of print and digital information resources for the municipal water and wastewater markets.
Apr 1st, 2013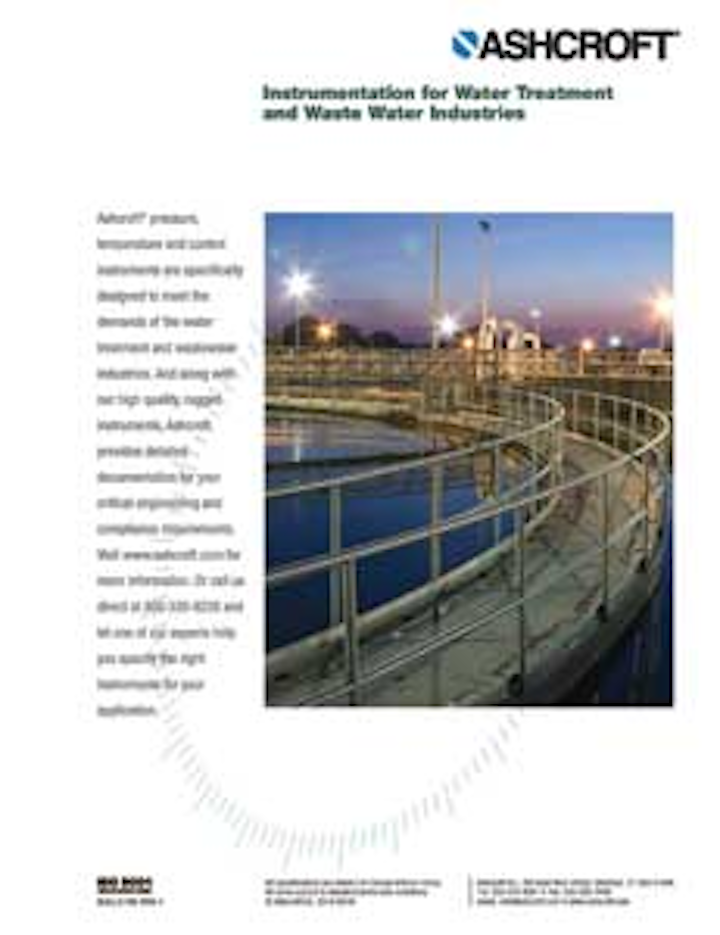 Pressure monitoring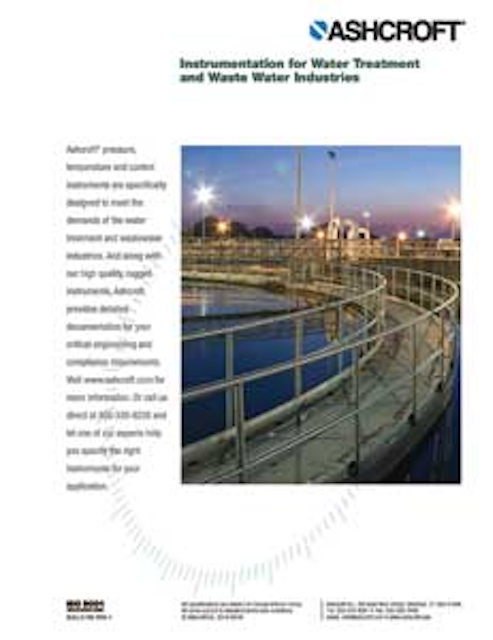 Ashcroft has created a product guide specifically for the water treatment and wastewater industries. Based on the company's extensive application engineering experience, the guide will help guide customers to the most relevant pressure or temperature measurement and control devices for their specific application.
Ashcroft Inc.
www.ashcroft.com
---
UV disinfection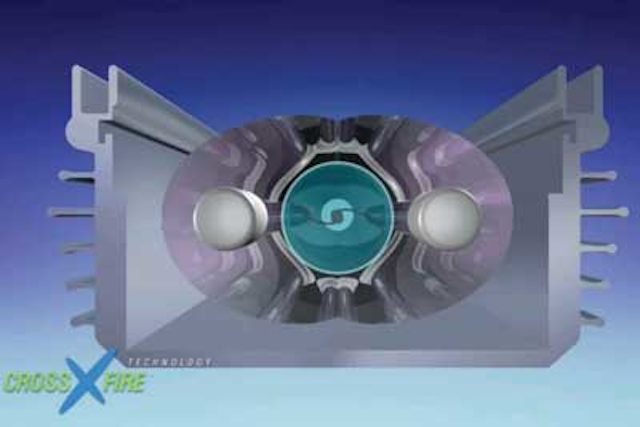 UV Pure Technologies' new Crossfire Technology 3-D video is now playing at www.uvpure.com/crossfire/?ap=y. The video provides close-ups of the system's self-cleaning stainless steel wipers. Its dual sensors are shown teaming with the 360-degree elliptical reflectors to effectively de-active pathogens. The US system features Crossfire's dual air-mounted lamps. On-board diagnostics and remote monitoring are available. The system is fail-safe and virtually maintenance-free.
UV Pure Technologies
www.uvpure.com
---
Plastic pipe design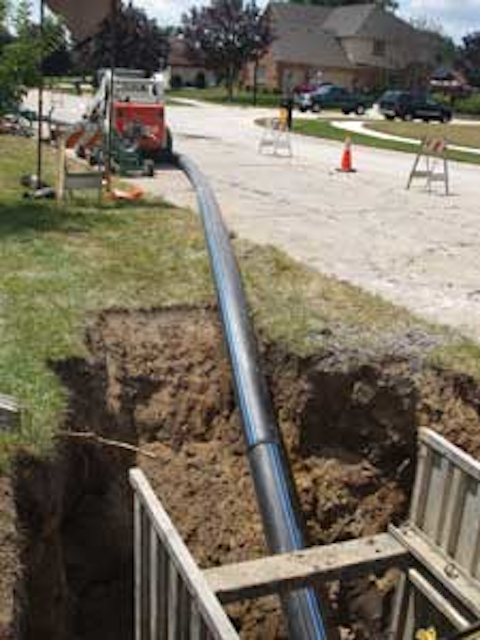 The Plastics Pipe Institute now offers free, on-line plastic pipe pressure design software for water distribution, transmission main systems and force mains. Called PPI PACE for Plastics Pipe Institute Pipeline Analysis & Calculation Environment, the Beta version is available on the institute's website. Standards in the software include AWWA C900, AWWA C901, AWWA C905, AWWA C906, along with ASTM F714 and ASTM D2241. Input parameters include type of materials and pipe size, pipeline length, design velocity for recurring and occasional surges, working pressure, anticipated recurring surges, temperature, and minimum design life.
Plastics Pipe Institute Inc.
www.ppipace.com
---
Alignment video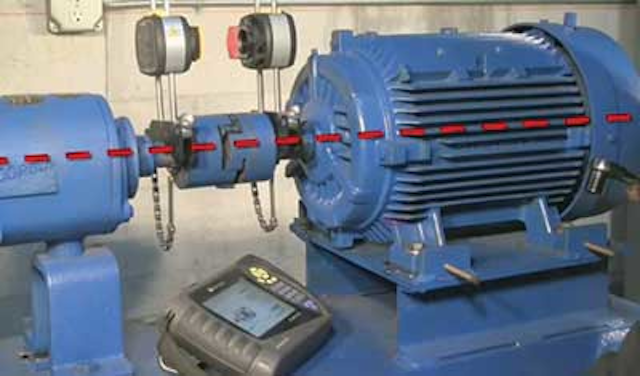 Ludeca has released the first video of a series of Crash Course Videos titled "Soft Foot Checks and Corrections." The video is available on the company's YouTube channel (http://www.youtube.com/Ludecainc) and provides insights and instructions on solving various types of soft foot, and demonstrates industry-leading techniques using laser alignment equipment. Additional video courses are planned and will be available soon.
Ludeca Inc.
www.ludeca.com
---
Flow monitoring training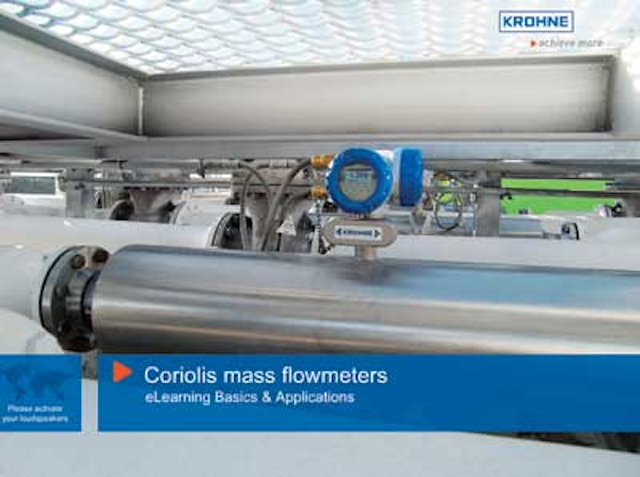 The new Krohne academy offers web-based training on measurement technologies. The interactive training courses are suited for process measurement personnel who work with different measurement principles on a daily basis, as well as students and others who wish to update their knowledge of measurement techniques and applications in technical installations. The academy's training courses are audio enhanced and published on a robust and engaging eLearning platform. Each course is focused on either a measurement technology, such as variable area, vortex, ultrasonic or mass flow, or on a more general topic, like the basics of gas measurement or pipeline leak detection. The online academy is vendor agnostic and not specific to individual products and/or industries.
Krohne Inc.
https://academy-online.krohne.com
---
Pressure instruments
American Sensor Technologies has launched a Pressure Instrumentation Blog to discuss the latest pressure sensor developments, industry innovations, market perspectives and other topics. AST has already begun posting to the blog with topics ranging from oxygen pressure transducers to eliminating diaphragm seals.
American Sensor Technologies
www.astsensors.com/blog

More WaterWorld Issue Articles
WaterWorld Articles Archives