Products & Services: Corrosion Control
Collection of Corrosion Control products and services.
May 1st, 2013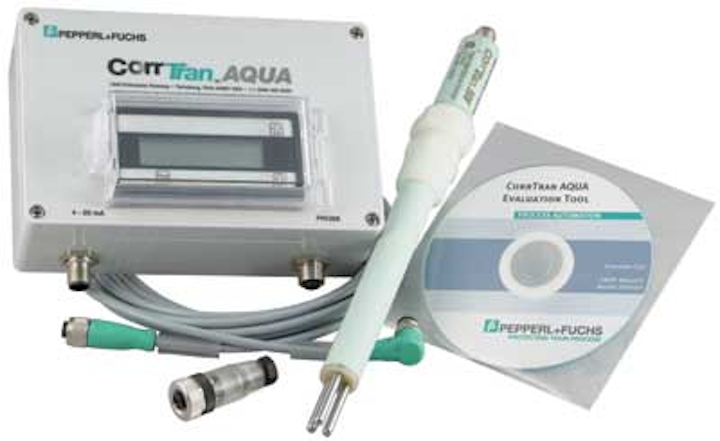 Corrosion monitoring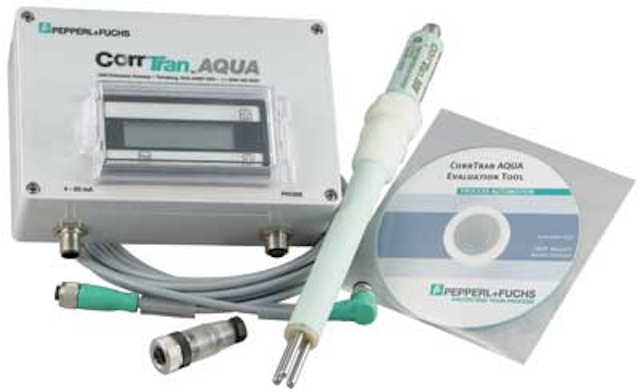 Pepperl+Fuchs has introduced CorrTran® Aqua, a complete system specifically designed to meet the corrosion monitoring needs of municipal and industrial water and wastewater treatment facilities. The system continuously monitors water and wastewater processes for general and localized corrosion, enabling users to determine the effectiveness of their corrosion inhibitors and to detect and correct corrosion issues through upkeep and preventative maintenance before they become a problem. The system is sold as a complete kit that includes a main unit, 100-psi working pressure probe, 10 ft. interconnect cable, and steel or copper electrodes.
Pepperl+Fuchs
www.pepperl-fuchs.us
---
Protective lining
Sauereisen SewerGard™ No. 210X is a protective lining specifically formulated for municipal wastewater environments. The lining provides a chemical-resistant barrier for concrete, masonry, brick and steel substrates. It has the ability to build up to 125 mils in a single coat and offers strengths in excess of 15,000 psi. It also has the ability to maintain an elongation of more than 12%. As a 100% solids epoxy polymer, No. 210X is designed to protect infrastructure throughout the wastewater industry. Applications range from manholes and lift stations within collection systems to tankage, structural steel and secondary containment at treatment plants.
Sauereisen
www.sauereisen.com
---
Piping systems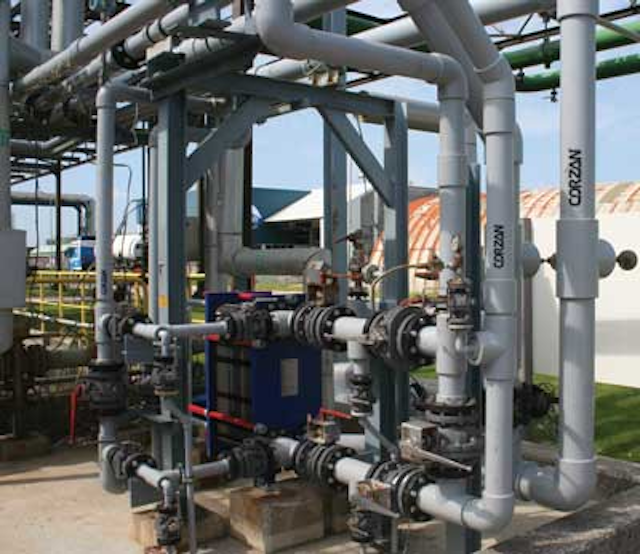 Corzan® Industrial Systems, offered by Lubrizol Corp., tackle even the toughest water treatment piping challenges and offer a reliable alternative to metal systems. Made from non-corrosive, high-performance chlorinated polyvinyl chloride (CPVC), Corzan pipe and fittings provide impact strength up to three times that of standard CPVC material, as well as the highest heat deflection temperature of any CPVC piping compound. The piping is ideal for primary, secondary and advanced wastewater treatment, as well as wastewater odor control, desalination systems and water treatment.
Corzan Industrial Systems
www.corzancpvc.com
---
High-build epoxy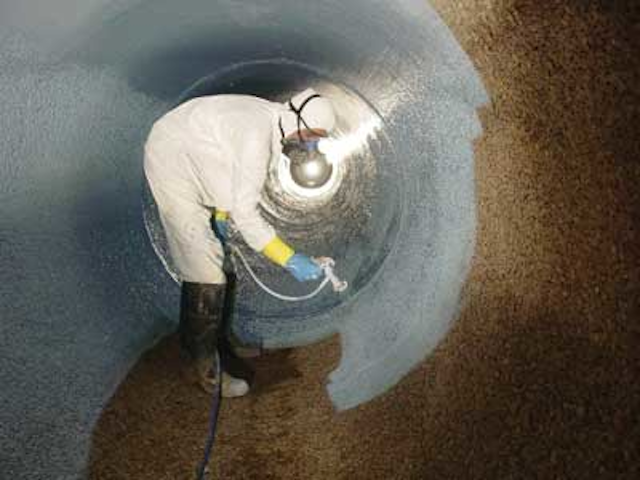 A long term solution for protecting against corrosion and rehabilitating America's deteriorating infrastructure is Raven Lining System's Raven 405 ultra high-build epoxy. The product's high physical strength allows it to be designed as a structural lining in manholes, pipelines, tanks, and other deteriorated structures. It has a broad range of chemical resistance but specifically protects against the hydrogen sulfide and sulfuric acid commonly found in wastewater. Raven 405 exhibits superior bond to concrete, steel, masonry, fiberglass, and other surfaces.
Raven Lining Systems
http://ravenlining.com
---
Layered polymer lining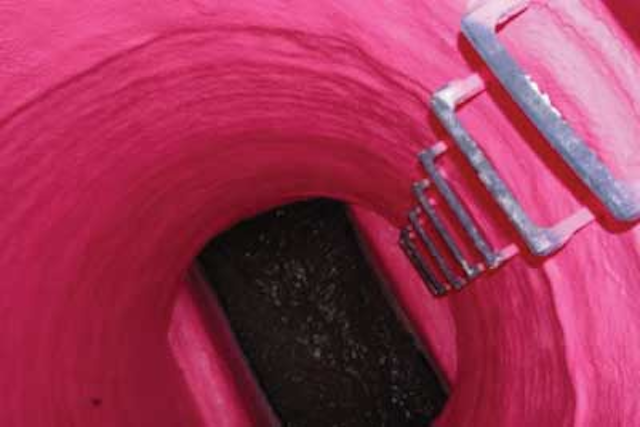 Patented SpectraShield® liner is a spray-applied, layered polymer system used to rehabilitate and protect municipal wastewater structures such as manholes, wet wells, or wastewater treatment plant facilities. Following structure cleaning and preparation, the multi-layered system is spray-applied at elevated temperatures, creating a strong bond and cures quickly to allow a rapid return to service. SpectraShield stops groundwater infiltration, prevents corrosion and can be installed in any shape or configuration; it also has a 10-year warranty.
Spectrashield Liner Systems
www.spectrashield.com
---
Ceramic-modified epoxy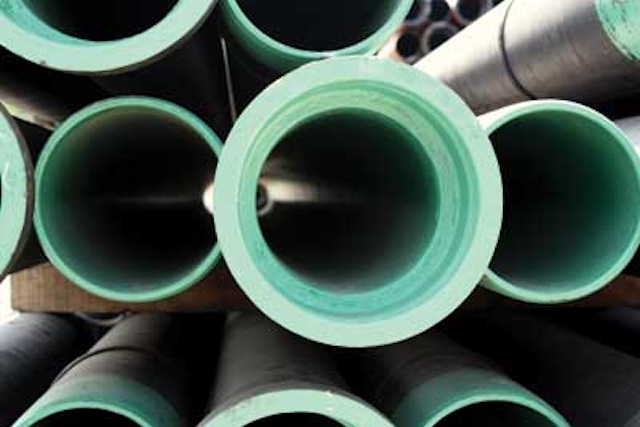 Tnemec's Series 431 Perma-Shield® PL is a high-performance, ceramic-modified epoxy lining for ductile iron and steel pipe. Formulated for the most aggressive sewer environments, it offers advanced permeation, abrasion and chemical resistance. It can withstand 2500 psi hydrocleaning, and its light green color makes it easy to inspect.
Tnemec Co. Inc.
www.tnemec.com
More WaterWorld Issue Articles
WaterWorld Articles Archives