New Literature
Compilation of print and digital information resources for the municipal water and wastewater markets.
Mar 2nd, 2013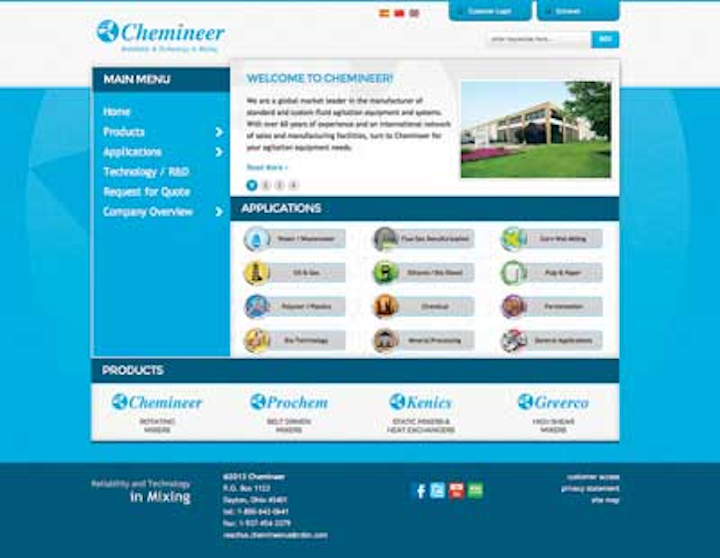 Mixing systems
Chemineer has launched a new interactive website that provides extensive information on the company's design and manufacture of standard and customized fluid agitation equipment and systems. The website provides detailed application information that helps the user identify the typical Chemineer product to use to meet various process requirements. Product information sections describe product features and the resulting customer benefits.
Chemineer Inc., a unit of Robbins & Myers
www.chemineer.com
---
Microbes in pipes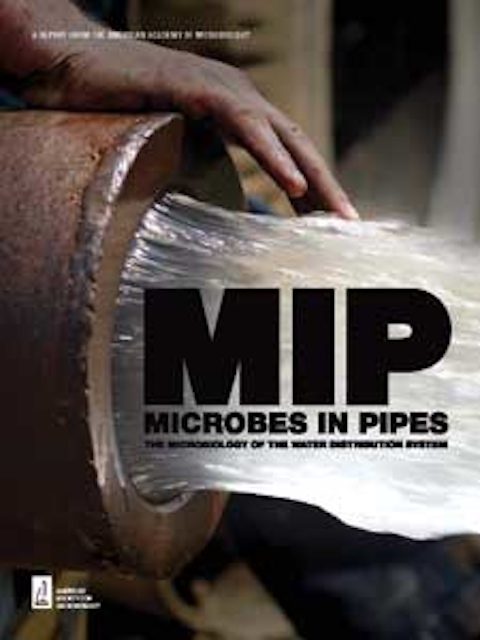 An American Academy of Microbiology colloquium in April of 2012 brought microbiologists together with experts from many other science and engineering communities to identify specific challenges and gaps in our understanding of the microbial ecosystems of water distribution systems. The colloquium's discussions and the participants' proposed research plan are presented in the report "Microbes in Pipes: The Microbiology of the Water Distribution System" which is available free on-line at http://bit.ly/TcboHV.
American Society for Microbiology
www.asm.org
---
Pipe products
U.S. Composite Pipe South has launched a new website. The site provides immediate access to the entire range of Flowtite® filament wound pressure pipe products, which are produced in diameters from 12" to 156" in sections up to 40' long and 450 psi pressure class for the U.S. and Canadian markets. Product use is detailed, including applications for water and irrigation transmission, hydroelectric/penstock, direct bury, slipline rehabilitation, wastewater and water treatment, and jacking pipe applications. Helpful resources available on the site include sections on standards and specifications, pipe dimensions, manuals and brochures, design software and technical bulletins. Case studies showcasing Flowtite pipe capabilities are also presented, along with important contact information, a company profile and dates of upcoming trade shows.
U.S. Composite Pipe South
www.flowtitepipe.com
---
Laser alignment app
Ludeca has released a new version of its "Laser Align" mobile application. The app is available in the iTunes Store for both iPhone and iPad; as well as in Google Play for the Android market. The application now has an interactive Tolerance Table, where the user can input his own machine RPM and the app will kick back the respective alignment tolerances for both short flex and spacer type couplings. It also includes a Thermal Growth Calculator and now has a Soft Foot Assistant to help the user interpret soft foot values.
Ludeca Inc.
www.ludeca.com/res_apps.php
---
Plug valves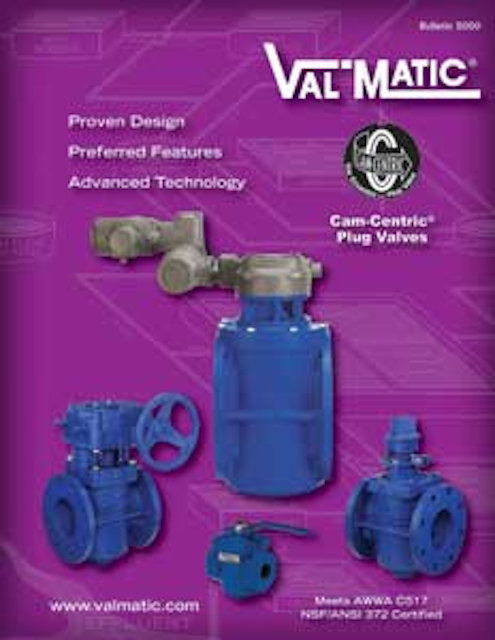 Val-Matic has released an updated version of its Cam-Centric® Plug Valve brochure. The brochure covers the company's threaded, standard port, 100% port, 3-way and 4-way plug valves. The valves are suited for wastewater, industrial waste and process applications. The plug valve is a 1/4 turn valve allowing low torque actuation for pump control, shut-off and throttling service. Standard features include a nickel-welded seat, adjustable V-Type packing, upper and lower thrust bearings, POP™ shims and exclusive Grit-Guard™ seals.
Val-Matic Valve & Manufacturing Corp.
www.valmatic.com
---
Safety products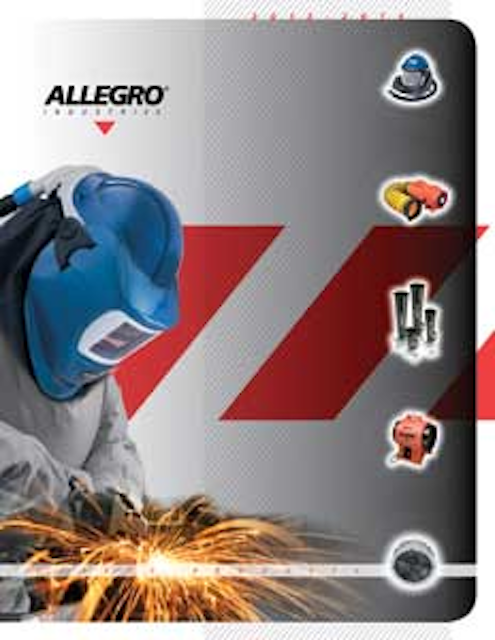 Allegro Industries offers a new catalog and website featuring its expanded product offering. Both the printed catalog and website cover nine product groups, with 550 different products, including over 30 new products. A new Featured Product page is up front for quick reference. Everything is organized in product groups, allowing viewers to go directly to the product category that is of most interest. Featured in this 2013/2014 catalog are Allegro's new supplied air shields, industrial blowers and blower systems, the Manhole Ventilation Pass thru (MVP) for confined space use, and a vast line of accessory items for the Magnetic Manhole Lid Lifter.
Allegro Industries
www.allegrosafety.com
More WaterWorld Issue Articles
WaterWorld Articles Archives