Product Showcase
Collection of new products of special interest to the municipal water and wastewater markets.
Mar 2nd, 2013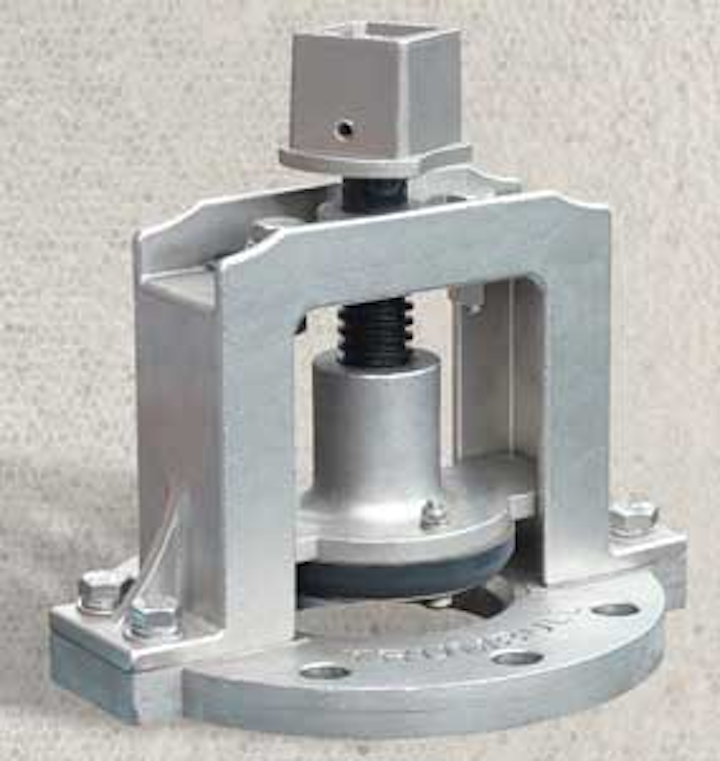 Mud valves
Trumbull stainless steel mud valves feature type 316 stainless steel components for maximum corrosion protection in submerged service. All stainless components are cast, avoiding the corrosion problems frequently incurred when stainless is welded. The Buna N seat is mechanically retained and field replaceable.
Trumbull Industries Inc.
www.trumbull-mfg.com
---
Aeration flow measurement
Eldridge Products' patented Master-Touch™ thermal gas mass Flow Averaging Tubes (FAT™) provide accurate aeration flow measurement in large ducts with limited available straight run. The cross-diameter design of the flow inlet tube makes the FAT a choice for upgrading most existing installations and for any new construction. Thermal dispersion measurement technology eliminates flow reading corrections for temperature and pressure, further simplifying installation and reducing costs.
Eldridge Products
www.epiflow.com
---
Digital soft starter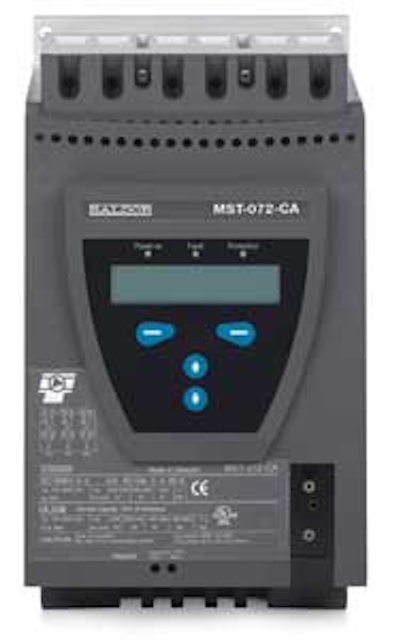 Baldor Electric has introduced the MST Soft Starter with six SCR three phase voltage control that offers advanced protection for the motor, the soft starter and the load. Available from 7.5 to 1000 horsepower at 208 to 575 vAC, this product is suitable for a wide variety of applications including pumps, compressors, fans, conveyors, mixers and stirrers.
Baldor Electric Co.
www.baldor.com
---
Hydrant flushing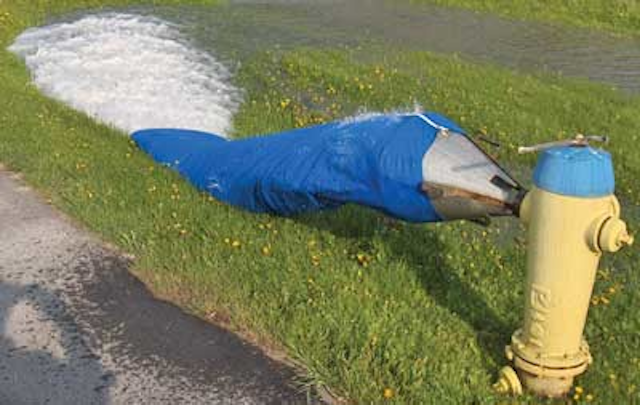 The Hydrant Sock allows water operators to do high velocity flushing without using fire hoses, which reduces the C factors when used on fire hydrants. The sock works with the diffusers already in service to protect private and public property. It takes the water and the force remaining from the diffuser and calms the water so that it flows from the sock like a stream over the surface of the ground. It also can be used to divert the flow of water over or around obstacles that could be damaged other wise.
Lakeshore Hydrant Services Inc.
www.lakeshorehydrantservices.ca
---
Silo unloader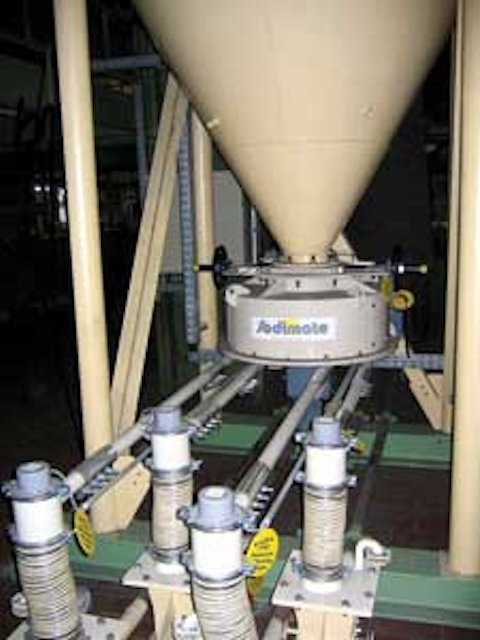 The unloader from Sodimate features a vertical spindle fitted with flexible blades to ensure the mechanical discharge of dry chemicals from silos, bins, and hoppers. The discharger rotates within the container bottom to prevent non-flowing materials from jamming, bridging, or compacting as often seen with vibration and fluidization systems. The unique design of the system allows the complete discharge of difficult dry chemicals such as polymers, lime, and other reagents used in the water and wastewater treatment process.
Sodimate Inc.
www.sodimate-inc.com
---
Sliding vane pumps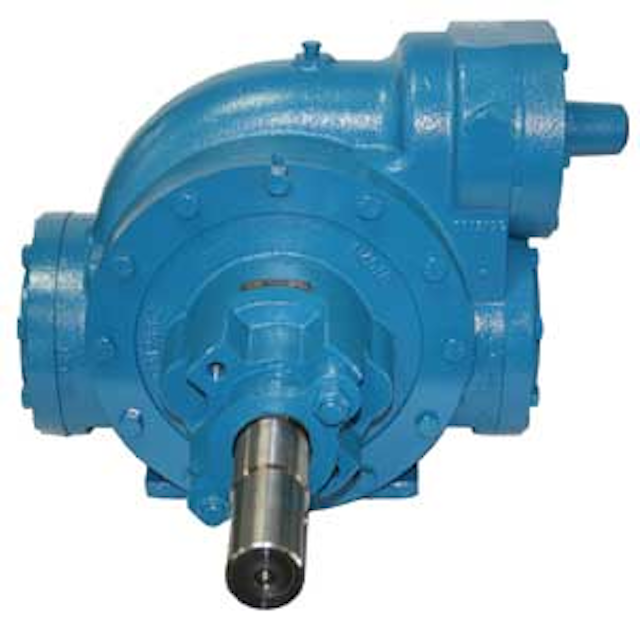 Blackmer® has launched its NPH4F Sliding Vane Pump. The positive-displacement, sliding vane pump is designed to offer maximum versatility in fluid processing and transfer applications for a wide range of clean, non-corrosive fluids. The internal sleeve bearing pumps come standard with shaft packing and feature 180° ports, a distinction from the 90° ports of its NP4F predecessor. The new pump features ductile iron construction with an internal relief valve that protects against excessive pressures. The pumps are available with differential pressures up to 200 psi and maximum pump speeds of 500 rpm.
Blackmer Pumps
www.blackmer.com
More WaterWorld Issue Articles
WaterWorld Articles Archives