Product Showcase
Collection of new products of special interest to the municipal water and wastewater markets.
Jan 1st, 2013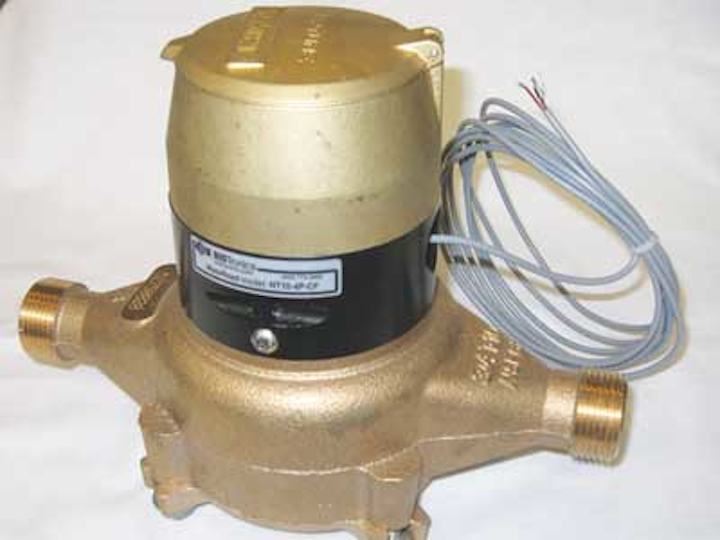 Meter pulse kit
RIO Tronics manufactures submersible retrofit meter pulse kits for Neptune meters. The kits allow the meters to be used for AMR/AMI. The retrofit solution is easy to field install, provides high resolution digital, dry contact connection to most water meter reading, water submetering, and AMR/AMI systems. The units incorporate a 1/2" conduit fitting, and security seal.
RioTronics
www.riotronics.com
---
Sludge level monitoring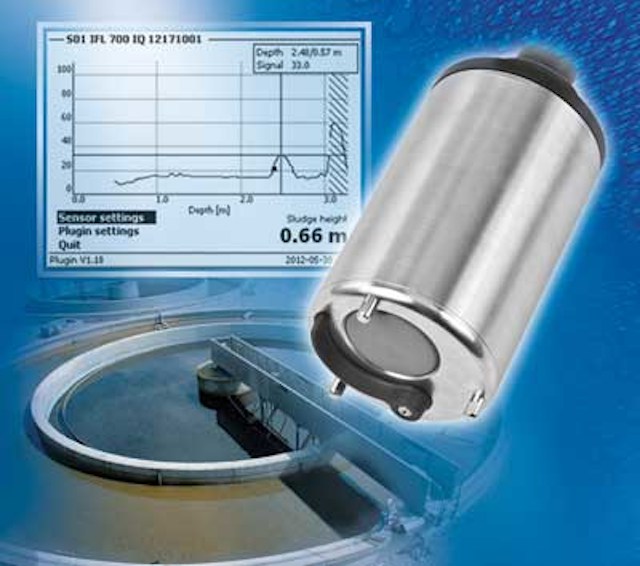 The 700 IQ IFL sensor is the newest addition to the YSI IQ SensorNet Process Monitoring System. The digital sensor uses an ultrasonic transducer to measure sludge level height or sludge level depth in water and wastewater clarifiers and thickeners by measuring travel time of ultrasonic echoes. It features intelligent signal processing, graphical display of the echo profile, and an optional non-contact wiper. The IFL is factory-calibrated and ready for operation with input of immersion depth and tank depth. Advanced features allow selection of threshold intensity for the desired measured value, residence time to filter out sludge scrapers, echo tracking, minimum intensity to ignore echoes with low intensity, and evaluation range to limit the measuring range between desired depths.
YSI, a Xylem brand
www.ysi.com
---
Odor control
The biodegradable Rydall OE Odor Eliminator is an environmentally beneficial biocatalyst containing a complex mixture of nutrients, vitamins, and trace elements specifically designed to naturally eliminate odors and corrosion problems. Unlike similar odor control products, it does not contain masking agents, essential oils, bacteria or active enzymes. It eradicates odors by disallowing the formation of foul substances such as H2S, ammonia, mercaptans and skatoles by stimulating existing bacteria already prevalent in wastewater.
Apex Engineering Products Corp.
www.apexengineeringproducts.com
---
Electromagnetic flow transmitter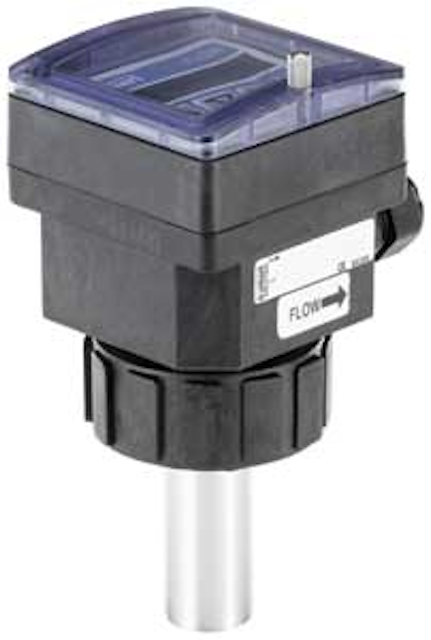 The Bürkert insertion EMF Type 8045 is an all-purpose flowmeter. Its advantages are the free combinability with fittings and the local calibration (Teach In) without further expensive special equipment. The improved flowmeter features a new adjustable backlit LCD display, optional digital input to control the 8045 remotely; improved functionality with free setting of a value for low flow cut off; and third status LED with three colors.
Burkert Fluid Control Systems
www.burkert-usa.com
Trench restoration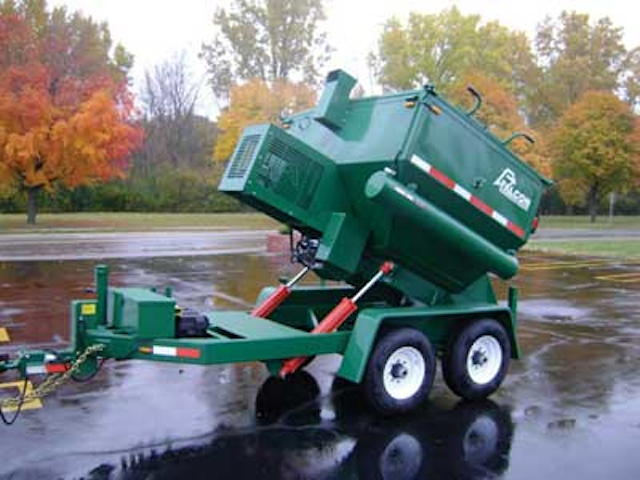 Falcon manufactures portable asphalt recyclers and asphalt haulers for trench restoration and point repairs. Ranging from 1/2-ton to 6-ton capacity, the systems can recycle broken asphalt so it can be reused for repairing pavement torn up from a water or sewer main break.
Falcon Road Maintenance Equipment
www.falconrme.com
---
Aspirating mixer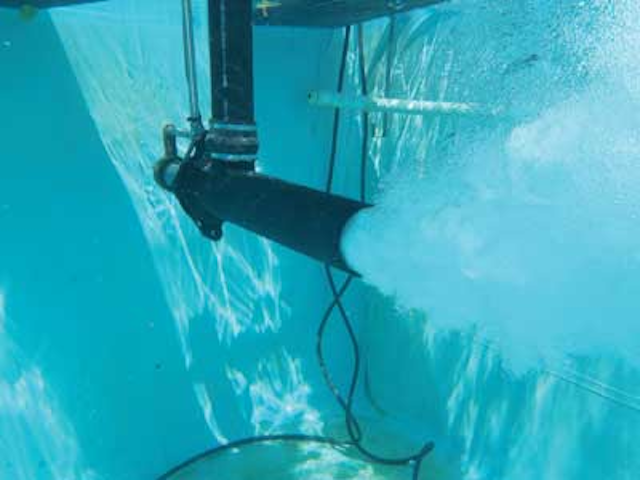 The redesigned Enterprise Aspirating Mixer by Air-O-Lator provides a more energy and cost efficient option for aerating and mixing. The retooled unit yields increased airflow, pumpage rate and thrust, plus it is easier to install. The mixer uses a high volume, axial flow, propeller pump design that operates within a close tolerance throat.
Air-O-Lator Corp.
www.airolator.com
---
Vortex shedding flowmeters
Universal Flow Monitors has added the PROFINET option to its CoolPoint™ Vortex Shedding Flowmeters. The meters feature fast start up (within 500 milliseconds) and dual RJ45 connectors with a built-in hub. Enclosed in a molded plastic housing, they measure and transmit flow over PROFINET Industrial Ethernet networking.
Universal Flow Monitors Inc.
www.flowmeters.com