Product Showcase
Collection of new products of special interest to the municipal water and wastewater markets.
Sep 18th, 2014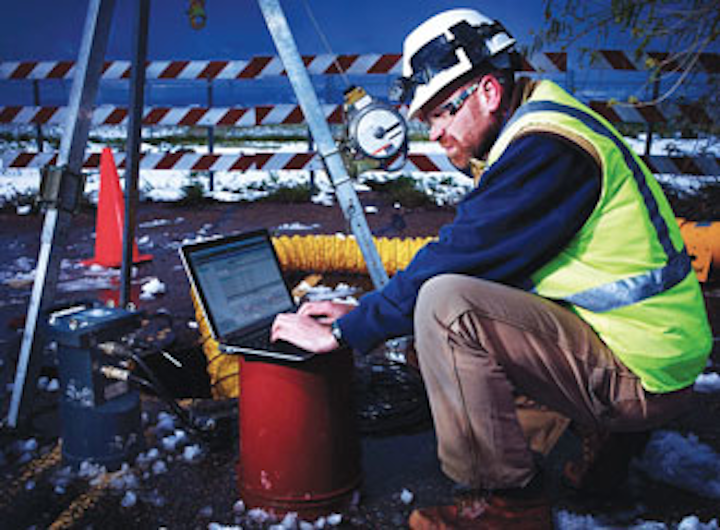 Ultrasonic sensor
With Hach's level-alarming network extension solution, data can be captured from more sites in a network without crushing the user's budget. By pairing the new Hach US9001B Ultrasonic Sensor with Ballast with a wireless Hach FL900 Series Flow Logger, users have an intelligent, economical answer. It features simple installation and requires no confined space entry; captures flow data utilizing flumes, weirs or Manning's equation; displays real-time data through FSDATA Online Data Manager software; and is available with Data Delivery Services (DDS) or as an instrument purchase.
Hach Company
www.hachflow.com
Visit Hach at WEFTEC.14 – Booth 6729
Ultrafiltration product line
Koch Membranes has announced its MegaPure™ hollow fiber product line, designed for high-solids water and wastewater applications, including surface water treatment, high total organic carbon (TOC) water treatment, reverse osmosis (RO) pretreatment, and tertiary wastewater treatment. MegaPure simplifies operation, eliminates clarifier pretreatment, minimizes downtime, and reduces chemical usage.
Koch Membrane Systems
www.kochmembrane.com
Visit Koch at WEFTEC.14 – Booth 3443
Oxidation ditch
The OxyStream™ Oxidation Ditch from WesTech Engineering is ideal for biological wastewater treatment applications throughout the world. It combines vertically-mounted, low-speed surface aerators with an oxidation ditch design to maximize oxygen transfer efficiency while maintaining great flexibility for power turndown. In addition, the OxyStream has greater side water depths and fewer required aerators than a conventional brush rotor or disc rotor oxidation ditch.
WesTech Engineering
www.westech-inc.com
Visit WesTech at WEFTEC.14 – Booth 5828
Robotic camera transporter
CUES' new versatile robotic camera transporter is designed to traverse silt, mud and debris found in storm and sanitary sewers. The SPR II is designed with single-point wheel removal to facilitate speedy configuration changes for various pipe diameters and conditions. Optional high-traction tires are available for extreme slippery conditions. It is designed to operate with all CUES inspection systems with up to 2,000' of single-conductor or multi-conductor cable to inspect 7"through 72"diameter pipe.
CUES Inc.
www.cuesinc.com
Visit CUES at WEFTEC.14 – Booth 2211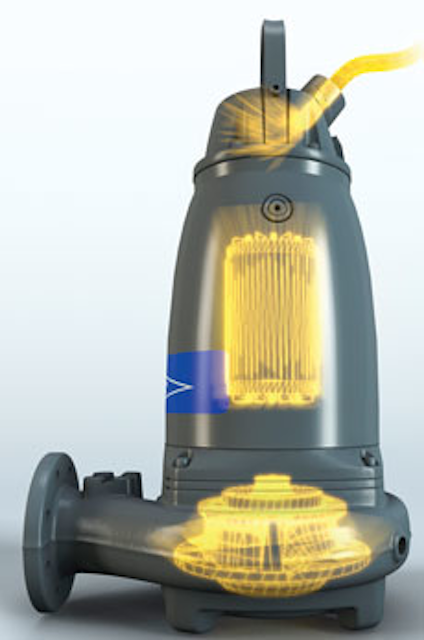 Pump system
Flygt Experior incorporates advanced hydraulics, premium efficiency motors and intelligent controls. In each case, only the products that meet the stringent Flygt demands of reliability and efficiency are selected. It is the unique N-technology, Flygt Premium efficiency motor and SmartRun control that give wastewater pumping and energy savings of up to 50% on average compared to a conventional wastewater pump system with an on/off control.
Flygt, a Xylem brand
www.flygt.com/experior
Visit Xylem at WEFTEC.14 – Booth 4329

Static mixer
Chemineer's Kenics™ UltraTab™ static mixer is designed for desalination applications, such as brine mixing, dilution and antiscalant blending. Key benefits include an integral wall injector upstream of the mixing element that forces flow stream additives through the high-energy dissipation region created by the mixing element. This provides superior mixing efficiency; low pressure drop through the UltraTab element that enhances process energy efficiency and saves pump energy.
Chemineer
www.chemineer.com
Visit Chemineer at WEFTEC.14 – Booth 3118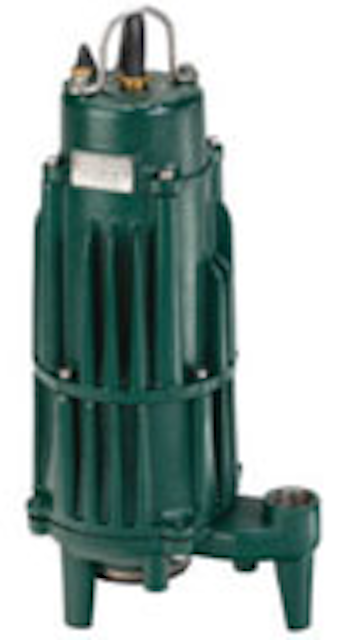 Grinder pumps
With models available from 1 to 7 1/2 HP, Zoeller Engineered Products offers a broad line of grinder pumps. Cool-run design technology effectively disperses heat, promoting longer service life. The units are available with multiple discharge configurations and wet-end designs, providing selection flexibility.
Zoeller Engineered Products
www.zoellerengprod.com


Wastewater storage tanks
DN Tanks designs and constructs all types of wastewater storage and process systems containment with a proven performance record of digesters, primary and secondary clarifiers, sludge storage tanks, equalization tanks, and more. DN Tanks' prestressed concrete tank is an ideal solution for wastewater systems, providing long-term service with minimal maintenance and downtime.
DN Tanks
www.dntanks.com
Visit DN Tanks at WEFTEC.14 – Booth 2228