Product Showcase
Collection of new products of special interest to the municipal water and wastewater markets.
Jun 2nd, 2014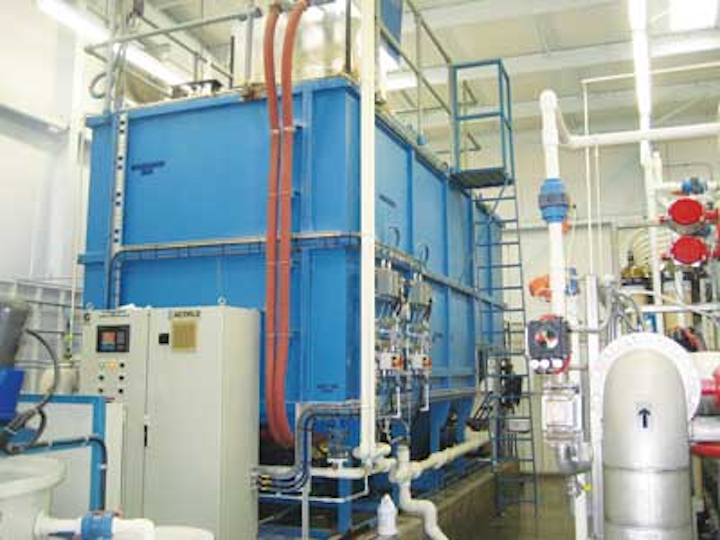 Clarification system
The Kruger ACTIFLO® MEM process combines a high-rate clarification system followed by an ultrafiltration membrane system. The process can be used in wastewater to reduce phosphorus to <0.02 mg/L or drinking water to remove TOC and turbidity. Further, Kruger's ACTIFLO® MEM is an outside-in, PVDF pressurized system.
Kruger Inc.
www.krugerusa.com
See it at ACE14 - Booth 2346
Gear reducers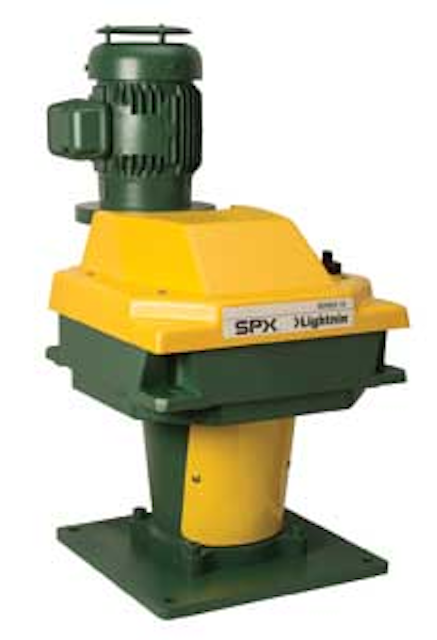 SPX Lightnin brand's mixer selection includes the Series 10, highly-efficient, single- and double- reduction gear reducers. Offering a variety of motors, the products combine performance with simplicity and durability to provide cost-effective, reliable operation. With easy installation and service, they have superior AGMA gear and L-10 bearing life, no part replacement for the first two years and require minimal ongoing maintenance. A dry well with immersion oil bath provides lubrication at all speeds. Pedestal stands make oil changes easy, and OSHA-compliant guards ensure safe operation.
SPX
www.spx.com
See it at ACE14 - Booth 2901
Restrained end cap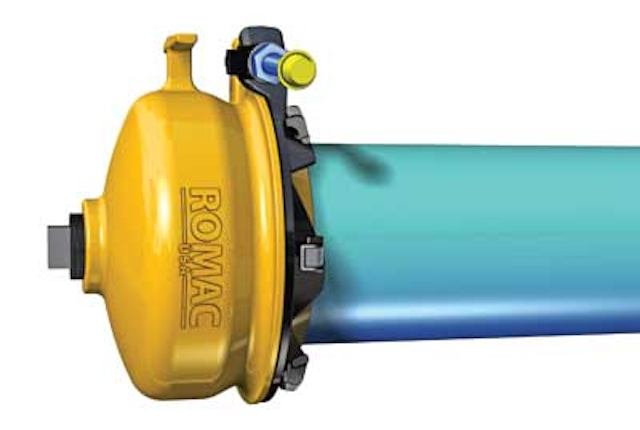 The Romac Alpha EC is a fully-restrained end cap that provides a fast, easy way to cap plain-end pipe. The one-piece end cap accommodates most common pipe materials. With just one bolt to tighten, installation is simple and quick. The Alpha EC's wide range covers DI through IPS PVC pipe diameters. The Alpha EC is equipped with a standard 2" IP threaded outlet. It can also be used as a reliable pipe end seal for permanent installation.
Romac Industries Inc.
www.romac.com
See it at ACE14 - Booth 2327
Control, SCADA technology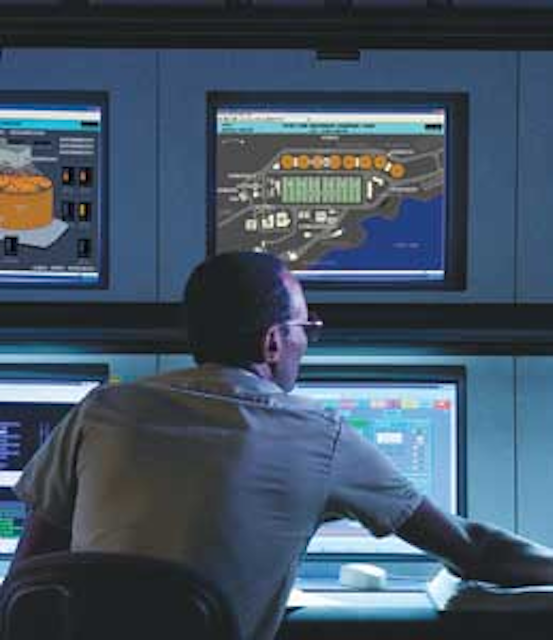 Emerson's Ovation™ control and SCADA technology provides municipalities access to real-time data, translating into better management of distributed systems and remote sites, streamlined environmental reporting, reduced environmental hazards, improved process reliability, and reduced operations and maintenance costs. Integrated, wide-area monitoring and control of all operations from a single, centralized location enables operators to more quickly detect and isolate system leaks and react rapidly to changing conditions.
Emerson Process Management
www.emersonprocess.com
See it at ACE14 - Booth 918
Transmittance monitor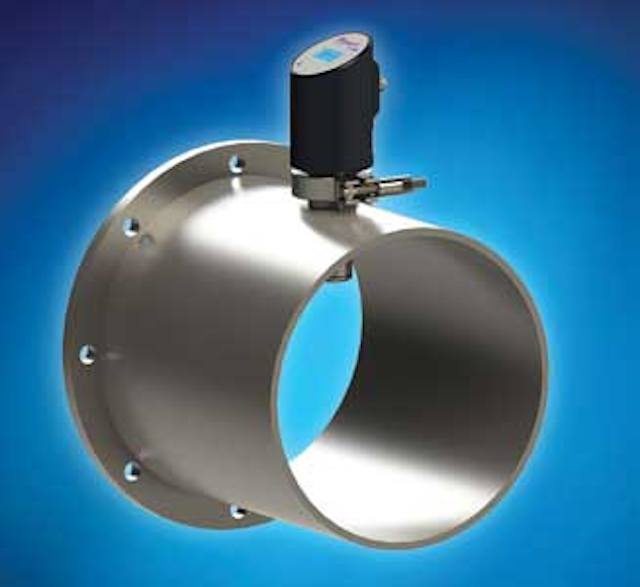 Aquionics' PearlSense T254 is the first and smallest UV-C LED transmittance monitor. The device measures percent UV transmittance (UVT), used to indicate water quality, and ensures stable readings in all conditions over an extended lifetime. The product's design utilizes a single lamp and sensor, reducing measurement offset and drifts. The T254 ensures low operating cost, ultra-long lamp life with zero warm-up time and a small installation footprint. It also offers an environmentally- friendly, mercury-free operation used in a variety of configurations.
Aquionics
www.aquionics.com
See it at ACE14 - Booth 1752
Online analyzer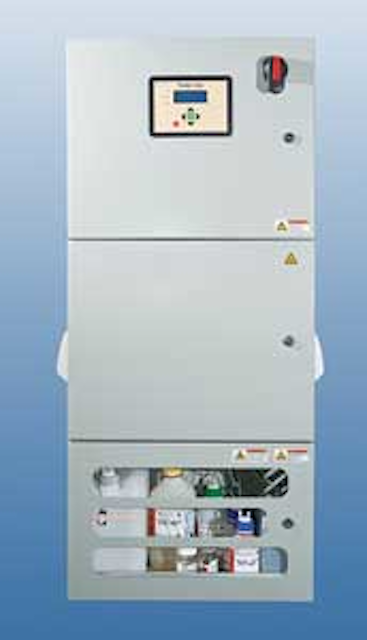 Monitoring real-time THM levels is possible through the THM-100™ online analyzer from Aqua Metrology Systems. The analyzer provides accurate (±10%) and continuous measurement of Total THM and speciation through an automated and unattended colorimetric process, and levels are monitored daily and delivered every six hours or less through 4-20 mA, wireless or USB.
Aqua Metrology Systems Unlimited
www.aquametrologysystems.com
See it at ACE14 - Booth 863
Air-powered mixers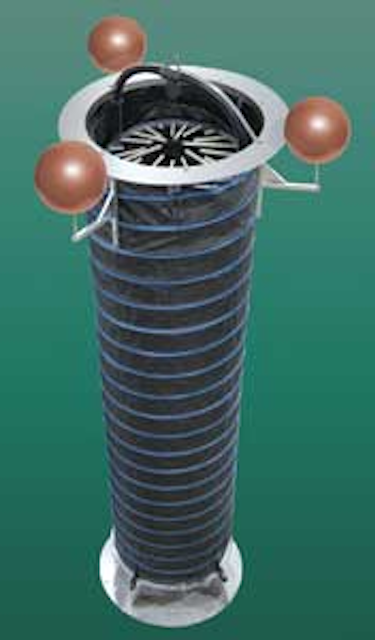 GridBee® AP series air-powered mixers efficiently mix aerated and anoxic basins of all types, including those with high mixed liquor suspended solids (MLSS). Designed with flow rates ranging to 4,000 gpm in a small footprint, GridBee mixers are clog-free, with no moving parts to maintain. Lightweight and easy to install, the mixers can be purchased or rented with or without a blower.
Gridbee, a brand of Medora Company
www.medoraco.com
See it at ACE14 - Booth 730
Sediment dredge system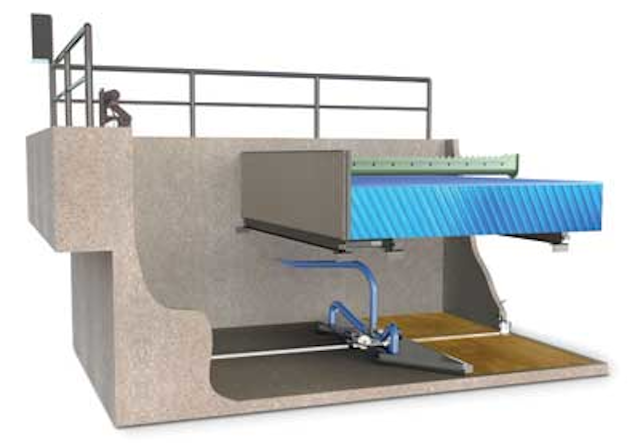 Brentwood's SedVac Sediment Dredge system combined with tube settlers settle solids at two to four times the normal rate and clean the basin floor with a low daily operating time. By minimizing the number of times a tank is dewatered for maintenance, the amount of filter backwashing required and the cost of coagulants needed, plant operating costs can be decreased. The systems work individually for treatment plants to reduce costs.
Brentwood Industries
www.brentwoodindustries.com
See it at ACE14 - Booth 2407