Products & Services: Safety & Security
Collection of Safety & Security products and services.
Jul 23rd, 2014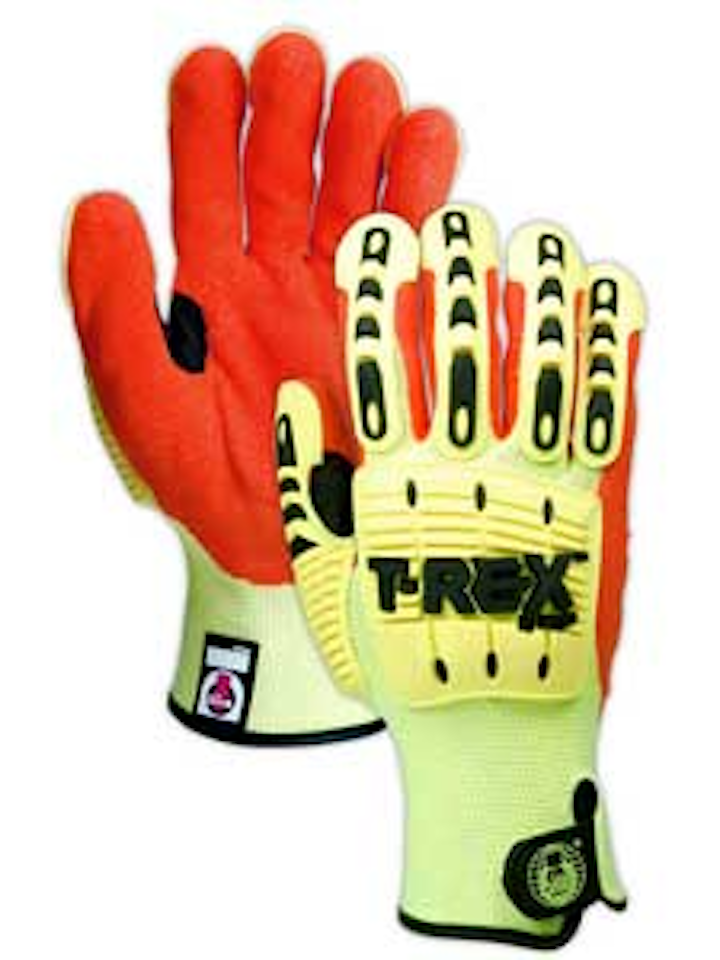 Safety gloves
Magid® Glove & Safety introduced the new TRX540 Impact Glove, an addition to the T-REX™ Impact Glove line. The glove offers improvements in comfort, dexterity and impact protection with an ANSI Level 4 Cut-Resistant rating, along with the added benefit of superior grip. It offers form-fitting comfort and dexterity achieved with a 13-gauge shell comprised of HPPE, polyester, glass, and nylon fiber; a firm hold in wet and oily conditions with Magid's NitriX™ sandy nitrile palm coating; high-visibility colors for improved compliance; and hook-and-loop wrist closures for a secure fit.
Magid Glove & Safety Mfg. Co. LLC
www.magidglove.com
Emergency shutoff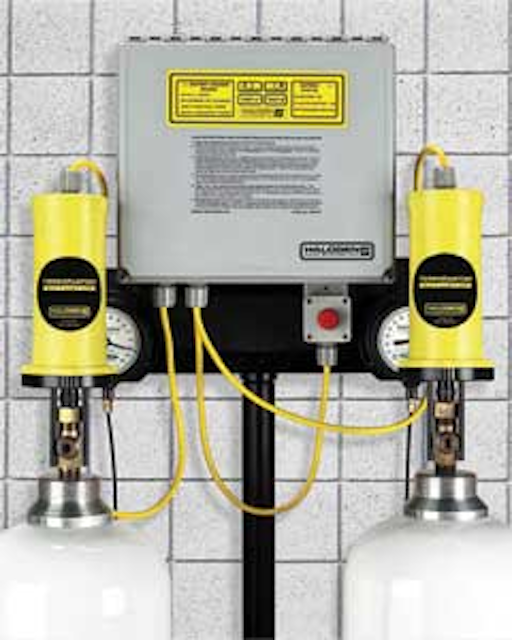 The Gemini emergency shutoff controller from Halogen system sequentially closes 150 lb. cylinder valves containing toxic gas in less than five seconds when activated from remote sensors and switches. It has a self-contained battery system that guarantees operation of the motorized closing mechanism, even during a power failure. This dual-torque, microprocessor-controlled system applies 40-foot-pounds of torque for emergency closures of the cylinder valve. The Terminator actuator systems are easily installed and can be tested by the operator on-site to ensure correct operation.
Halogen Valve Systems Inc.
www.halogenvalve.com
Intrusion detection system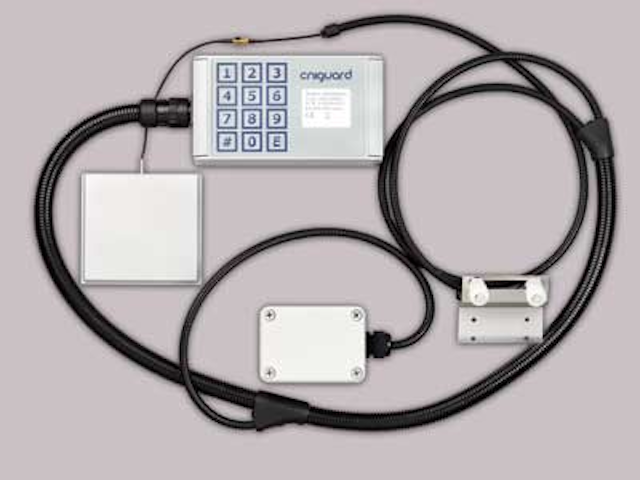 Bilco's CNIguardTM intrusion detection system is specifically designed to protect access points in drinking water distribution systems against the threat of intentional contamination. The system utilizes a patented Smart Sensing Technology to detect tampering such as drilling, grinding and cutting, while virtually eliminating costly false alarms. The computerized system has the ability to distinguish between real threats and common occurrences such as heavy rain, hail, etc.
Bilco
www.bilco.com
Controlled descent device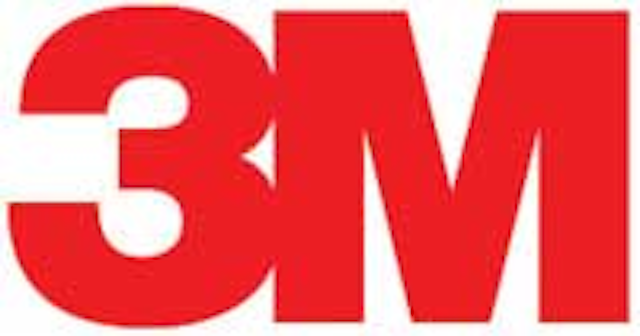 The 3M™ and DEUS™ Escape and Rescue System enables workers to steadily descend from large heights and is an all-purpose rescue solution. The entire system weighs less than three pounds and is easy to use. The system is available with two controlled descent device options - the 3300 device, which allows for rescue from heights up to 350 feet at a descent rate of 9.8 ft/second (3 m/second), and the 3700 device, which offers users a descent rate of 6.6 ft/second (2 m/second) from heights up to 590 feet.
Mobile security
Motion Computing® and WinMagic have partnered to improve mobile security across construction, public safety and field service. WinMagic's SecureDoc data encryption and security software is pre-installed on Motion's new R12 Tablets and provides best-in-class data encryption to protect confidential and business critical information. For customers needing more than just standalone encryption offerings, they can easily upgrade to the full product suite, offering full centralized management capabilities and additional features.
Motion Computing/WinMagic Inc.
www.motioncomputing.com
www.winmagic.com
Thermal imager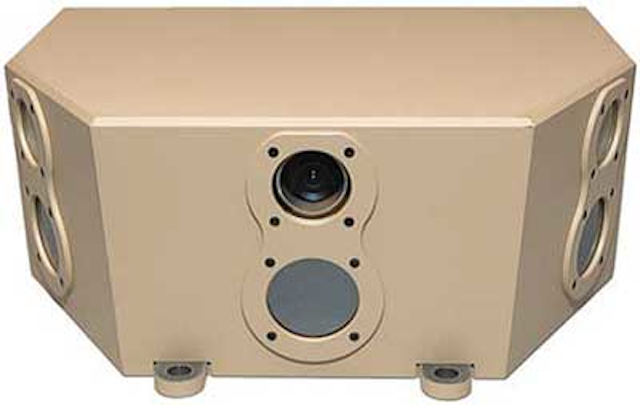 PureTech Systems announced it has integrated its PureActiv wide-area surveillance solution with FLIR's SA180 ThermoVision® thermal imager. The integration brings together PureTech's geospatial user interface with FLIR's line of panoramic view thermal imagers. The combination allows for display and control of the SA180, which boasts views of 180°. The solution utilizes PureActiv's video analytic capability to alarm on intrusions and dynamically display the target's location on the map-enabled video management command and control.
PureTech Systems Inc.
www.puretechsystems.com
Alarm messaging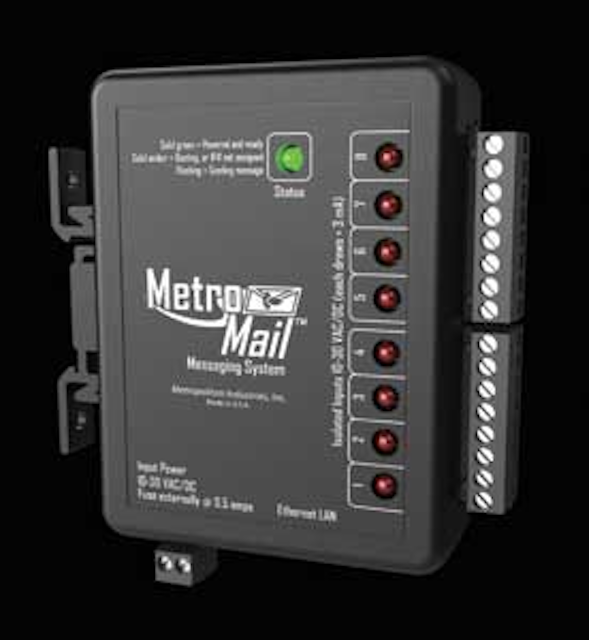 The MetroMail™ alarm-messaging system from Metropolitan Industries provides end users with reliable alarm notification capability of equipment status or problems and can assist customers in avoiding potential disaster when troubles arise. Designed to send email and text messages based on the status of eight optically-isolated dry inputs accepting 10 to 30 volts of AC or DC power, the system can monitor any electrical and/or mechanical system, including water, wastewater and stormwater applications.
Metropolitan Industries Inc.
www.metropolitanind.com