Product Showcase
Collection of new products of special interest to the municipal water and wastewater markets.
Jan 10th, 2014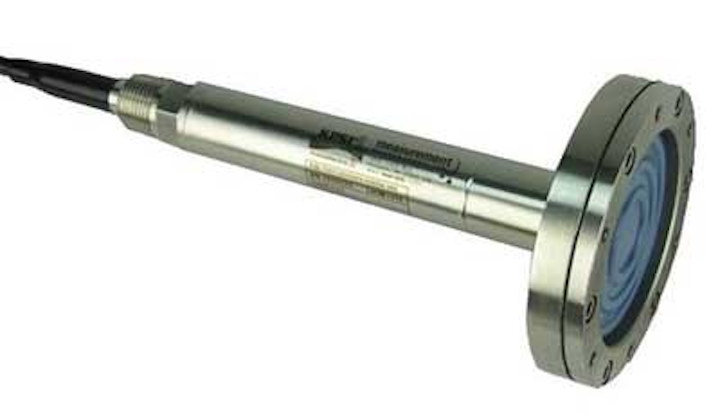 Submersible level transducer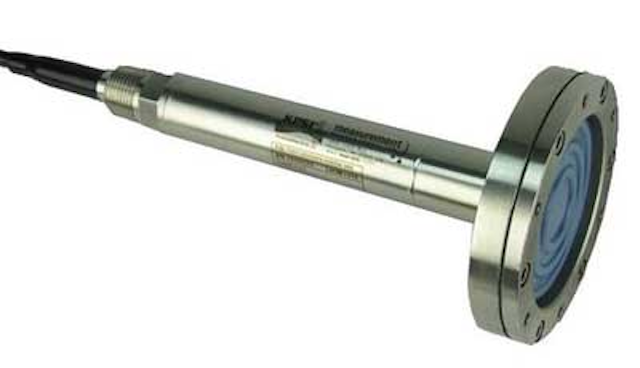 The new KPSI® 745 submersible hydrostatic level transducer is specifically designed with a 3.5" OD, allowing installation into 4" pipes to provide precision depth measurement under rigorous environments encountered in slurry or highly-viscous applications. The transducer can be ordered with level ranges of up to 115' (35 m), custom polyurethane or ETFE cable lengths, as well as optional lifetime lightning protection. A protective cage option is also available to shield the elastomeric diaphragm from impact with suspended solid materials.
Measurement Specialties
www.meas-spec.com
Emergency gas shutoff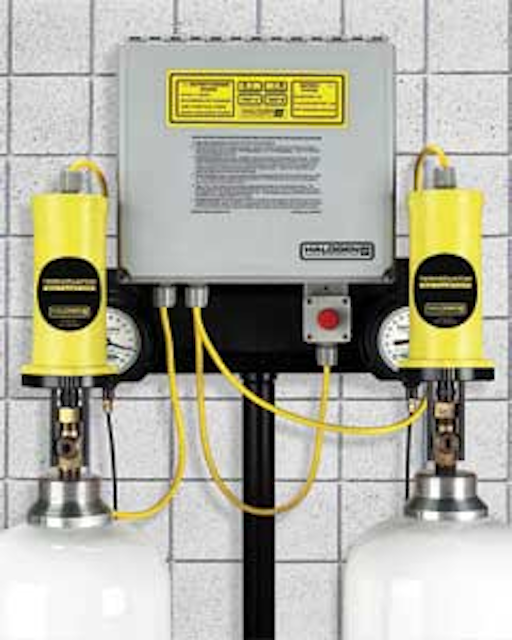 The Gemini controller from Halogen has a self-contained battery system that guarantees operation of the motorized closing mechanism, even during a power failure. This dual-torque, microprocessor-controlled system applies 40-foot-pounds of torque for emergency closures of the cylinder valve. The Terminator actuator systems are easily installed on existing 150 lb. cylinders and can be tested by the operator on-site to ensure correct operation.
Halogen Valve Systems Inc.
www.halogenvalve.com
Data-logging
McElroy's DataLogger® 5 includes new software known as the DataLogger Vault™ to provide users the most up-to-date tools to ensure pipe fusion quality. The Vault provides joint-data analysis and storage and is compatible on the DataLogger 3, 4 and 5. The free online application allows users to view and analyze their joint data from almost any device and location. The new DataLogger comes with several new features including a camera for attaching photos to joint records, a barcode scanner and full support for Wi-Fi and cellular networks. The built-in GPS allows operators to record the actual fusion and final location of the fusion joint.
McElroy Manufacturing
www.mcelroy.com
Impeller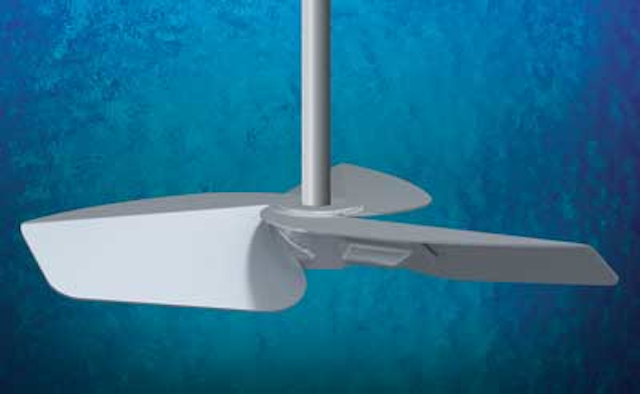 The RL-3™ Ragless Impeller from Chemineer® is designed to prevent fibrous material buildup on the rotating impeller of agitators, ultimately eliminating maintenance costs and downtime, increasing performance and extending the service life of the agitator. Designed with a strong central hub and sturdy blades, it is capable of handling the loads related to material and flow impingement to ensure reliable operation and long service life. Further, the impeller provides superior mixing performance in blending and solids suspension applications.
Chemineer Inc.
www.chemineer.com
Encoder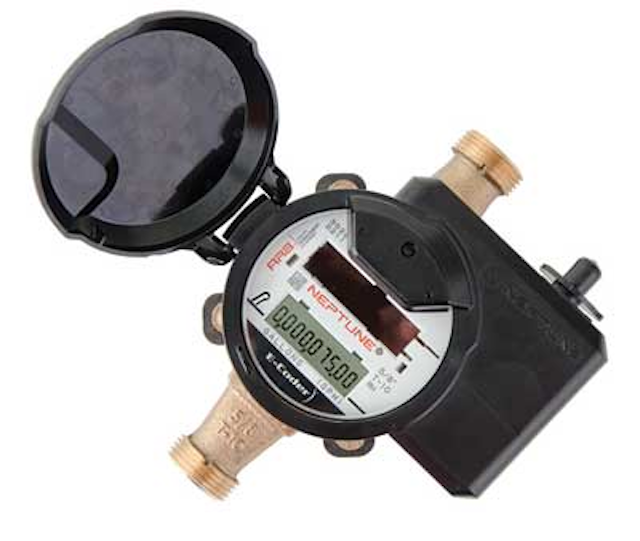 Unique within a two-way communication AMI system, Neptune's new E-Coder®)R450i™ now provides a solid-state absolute encoder paired with a radio frequency meter interface unit (RF MIU) all in a single wireless package. The unit features an enlarged LCD display and offers features such as leak, tamper and reverse flow detection in addition to high resolution, 8-digit remote meter reading. Further, leak flags help identify when the event actually occurs, and the same applies for negative consumption that implies a backflow event.
Neptune Technology Group
www.neptunetg.com
Digital pressure gauge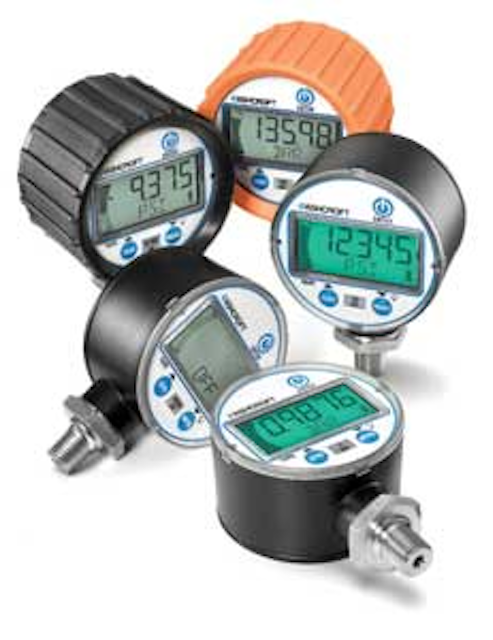 The new Ashcroft® DG25 digital pressure gauge provides a 5-full-digit LCD in ranges up to 25,000 psi. Available in accuracies of 0.5% and 0.25% FS, this new design boasts a minimum battery life of 2,000 hours. Standard features include an IP67 enclosure, selectable units of measure, a 20-segment bar-graph indicator, min-max, tare, and a list of agency certifications. A backlight and rubber protective boot are also available. A demonstration video is available on YouTube as well as on the Ashcroft website.
Ashcroft Inc.
www.ashcroft.com
Grinder package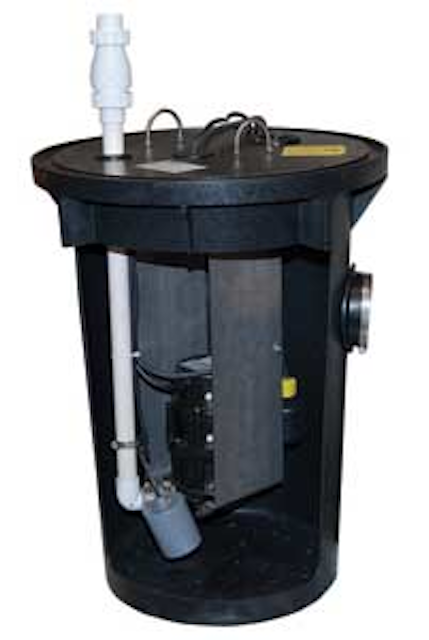 The 915 Shark® Grinder Package by Zoeller Pump Company is a complete, prepackaged lift station ideal for residential wastewater applications or 2" sewage ejector retrofits. With two available sizes (46 x 76 cm or 61 x 61 cm), it is an economical solution when wastewater is unable to flow to a sewer pipe by gravity. The 1/2 HP grinder pump, 1 1/4" discharge, 2" vent, check valve, switch, and baffling system are integral to the cover, making it easy to retrofit most sewage ejector basins by simply replacing the existing cover. The grinder's Tri-Slice™ cutter features three independent cutting channels to yield more than 250,000 cuts per minute.
Zoeller Company
www.zoeller.com