Products & Services: Lab Sampling
Collection of Lab Sampling products and services.
Jan 10th, 2014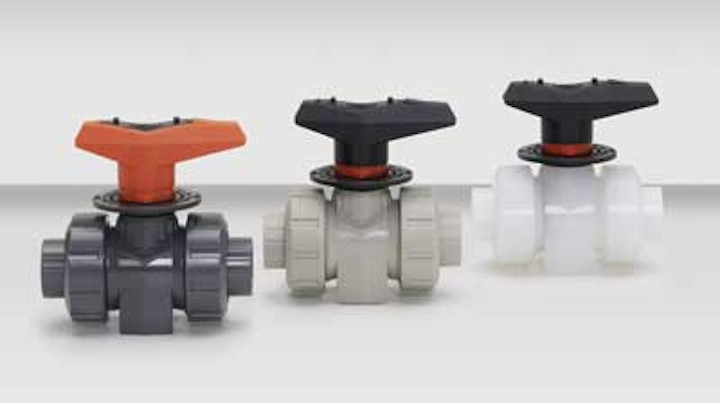 Ball valves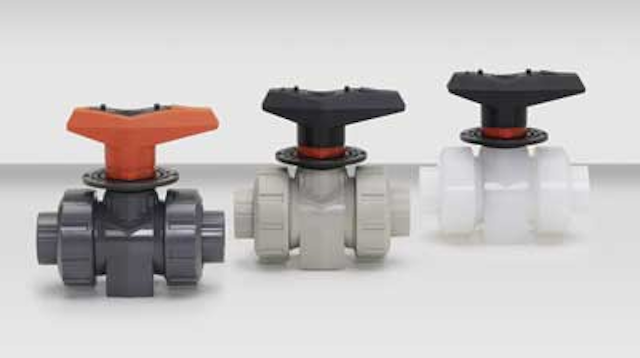 GF Piping Systems has introduced the new Metering Ball Valve Type 523, completing the company's 5-Series Generation of Ball Valves. The new series incorporates a number of unique features that include improved flow control, easy actuation, new scale and display, and large material range for application versatility. Further, the 523's design makes it especially suitable for metering tiny media quantities and sampling. The series is also available in a variety of materials including PVC, polypropylene (PROGEF Standard) and PVDF Standard (CPVC and ABS are available on request) in 3/8" and 1/2" sizes. The valve can be easily actuated with GF Piping Systems EA21 Actuator and positioner to fully automate the user's flow control system.
GF Piping Systems
www.gfpiping.com
Multiparameter analyzer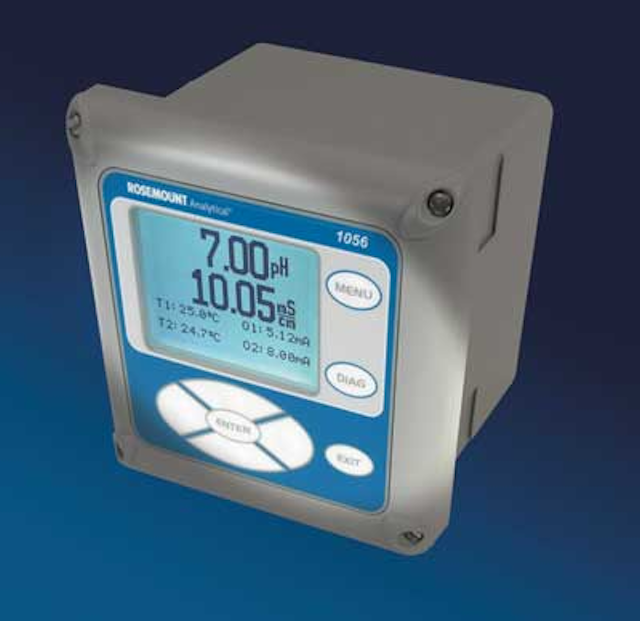 The Rosemount Analytical 1056 intelligent analyzer from Emerson Process Management is a flexible multiparameter analyzer for a wide range of industrial and municipal applications. Offering single- or dual-sensor input with an unrestricted choice of dual measurements, it measures turbidity; flow; pH/ORP/ISE; resistivity/conductivity; percent concentration; chlorine; oxygen; ozone; and temperature. The Model 1056 features a high-contrast LCD display; advanced measurement diagnostics; simple, intuitive menus and help-screens; and user menus in seven languages. Set up is simplified with Quick-start screens.
Emerson Process Management, Rosemount Analytical Inc.
www.rosemountanalytical.com
Lab instruments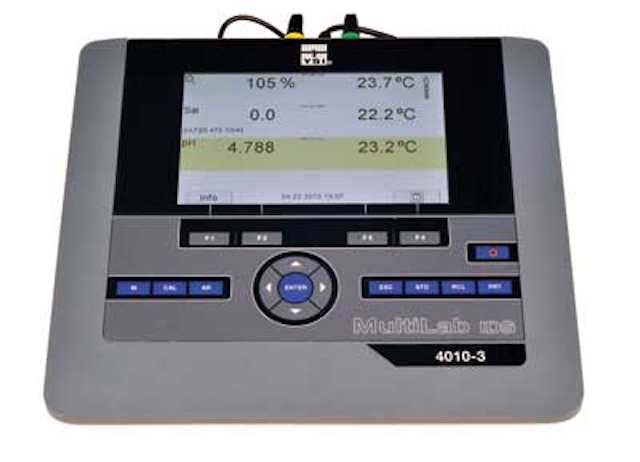 The YSI MultiLab line includes easy-to-use instruments that provide a calibrated, menu-driven operation ideal for the laboratory, measuring pH, ORP, conductivity, BOD, or ISEs. The line includes intelligent digital sensors (IDS), GLP traceability, USB connectivity to manage data, a three-year warranty, and more. The IDS sensors store their unique serial number and calibration data, and digitally process the measurement signal. The sensors can be moved from instrument to instrument and maintain their calibration data and transmit this information to the new instruments. The BOD probe uses optical dissolved oxygen technology and includes a guarded sensor tip.
YSI, a Xylem brand
www.ysi.com
Lab testing facilities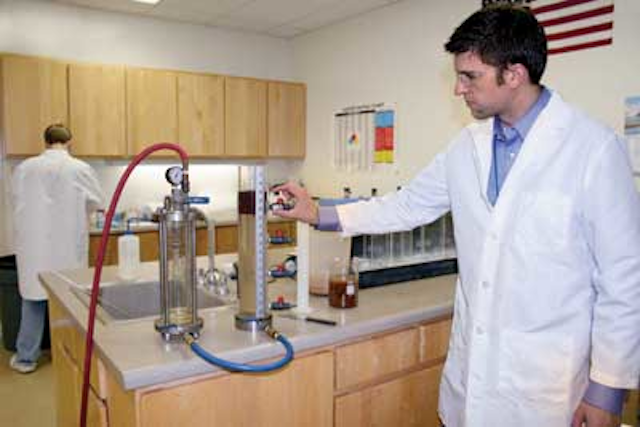 WesTech offers complete laboratory testing facilities to assist in your project planning. WesTech's laboratory technicians are specialists in filtration, sedimentation, and flotation. Careful testing and analysis of your sample can provide the answers to your most difficult process problems, helping to establish design parameters and size equipment based upon bench scale testing results. Comprehensive reports are sent to the customer and the information is then used to discuss the most effective water or wastewater treatment options with WesTech process experts. WesTech bench scale units are also available for rental or purchase for use at your testing facility.
WesTech Engineering Inc.
www.westech-inc.com
Monitoring system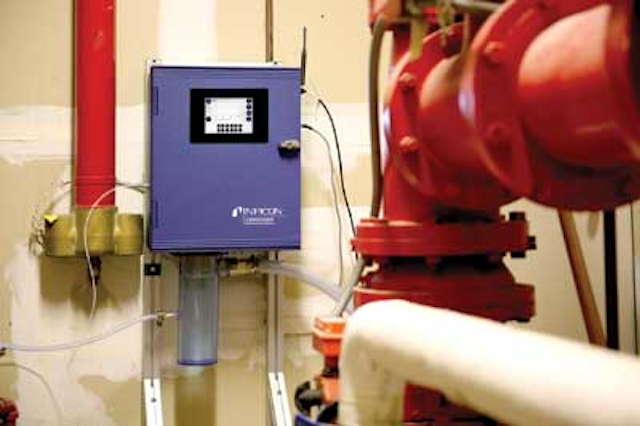 The CMS5000 Monitoring System is a self-contained system utilizing gas chromatograph technology for continuous, unattended remote monitoring of air or water. The system performs complex analyses during environmental remediation. The programmable CMS IQ software allows users to manage the sample collection and analysis sequence, or they can simply use one of the included default methods. The analytical data is representative of actual conditions at the time of sampling - providing the answers users need to make better and faster decisions about environmental issues. Concentrations can be accurately measured and reported in minutes. Designed as a stationary instrument, the CMS5000 is ideal for long-term VOC monitoring, with minimal operator intervention required.
INFICON
www.inficon.com
Coliform testing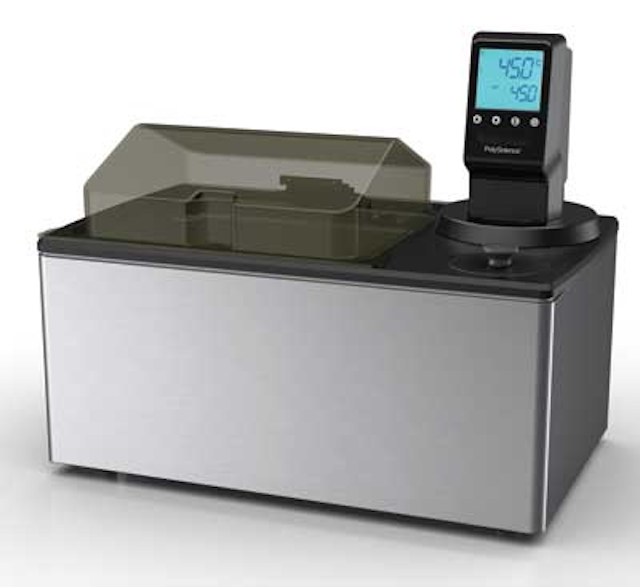 The PolyScience Coliform Bath is specially designed for fecal coliform and E. coli testing. It features an ambient +10°C to 135°C temperature range, ±0.7°C temperature stability, 28-liter reservoir, and is equipped with the company's economical MX temperature controller. Suitable for AWWA, WEF and EPA fecal coliform determinations as well as other standard coliform and E. coli tests, the Coliform Bath is equipped with a hinged see-through gable cover, a single-speed pump, user-adjustable temperature alarms, calibration capability, and a chemical-resistant top plate. Its intuitive MX controller makes temperature and operational changes particularly simple and straightforward.
PolyScience
www.polyscience.com