Turnkey automation saves up to 40% of installation costs
A complete turnkey automation system for filtering operations in water and wastewater plants offers multiple benefits.
Sep 1st, 2003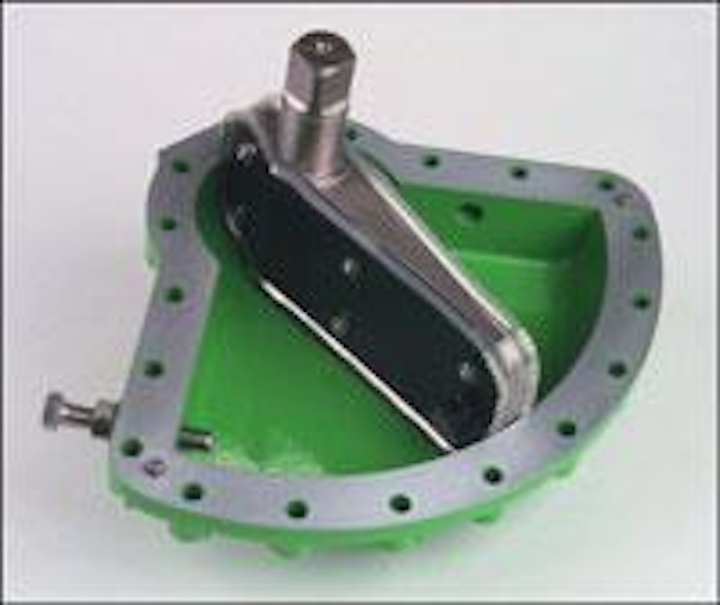 By David Rizzo
Actuators are one of four elements that comprise the four basic components of filtering systems. (Photo by Filter Magic)
Click here to enlarge image
Simple, low-power network architecture combined with menu-driven central control results in installation savings of 15% to 40%, fail-safe reliability, increased safety and a single point of responsibility, according to the US company Filter Magic® of Dallas, Texas, which has designed and engineered a complete turnkey automation system for filtering systems.
The water and wastewater filter control system uses a menu-driven operational control console and a two-wire data and control bus to simplify and guarantee backwashes that comply with turbidity level regulations. Filter Magic is a division of Controls International, Inc., which is also based in Dallas, Texas.
Imagine the final stages of constructing a ten-filter water treatment plant. Start-up for the filter control system alone requires the contractor to coordinate with representatives from the valve supplier, actuator supplier, instrument supplier, filter console supplier, the electrician and the integrator to put together a system that is supposed to work as one complete unit. Now imagine the additional complications of a controls upgrade project where older, existing equipment must be integrated with a new control system. These scenarios are the norm in the water treatment industry; however this is expected to change with the introduction of this complete, turnkey automation system for filtering operations.
Drinking water quality regulations mandate strict control of turbidity within levels that can only be achieved through exacting control of filter operations. As a result, new facilities must incorporate state-of-the-art equipment and many older plants must undergo controls upgrading. The complicated process often leaves plant managers searching for an easy place to begin.
"On a typical filter control project, the control system designer has to start from scratch," says Patrick Moorman, an instrumentation and control specialist with Black & Veatch Corporation, an engineering, consulting and construction company based in Kansas City, Missouri, USA. "You have to buy this piece from one vendor and another piece from another; then have a contractor put it all together. Then, hopefully, find a system integrator that can program the software, troubleshoot it and make it all work."
Diminishing government revenues prevent most water treatment facilities from expanding installation costs. If anything, decreased expense and complexity is sought at all levels, especially at the control console.
"With some of the older systems, all of the data signals from the sensors would come up to this large instrument control panel on the top of the filter gallery, and then go through a series of relay switches to handle the signals for opening and closing all the valves," says Patrick Moseley, a senior engineer who heads up the electrical SCADA department for Chiang, Patel & Yerby, Inc of Dallas, Texas. CP&Y offers planning, design and construction management services for environmental projects including waterworks and wastewater systems. "It can get quite complicated."
The integrated Filter Magic system is configured around the "Loop," which consists of four elements: the central console, the communications link, the actuators and the instrumentation. While these elements comprise the basic components of any filtering system, it is their turnkey integration at very low voltage, the intuitive human machine interface, the complete automation and its simplicity that offers major benefits.
Console
Engineers at Filter Magic have created menu-driven software and graphics of the filter, recognising that not every operator is sufficiently trained to perform a backwash operation. The detailed graphic changes with each command to demonstrate successful completion of the command entered per the menu. Each filter has its own programmable logic controller (PLC) to avoid computer downtime. Limit switches on all valves act as permissives to also prove the commands were completed, while acting as safeguards against performing an improper command that could put the filter in operational jeopardy.
In keeping with its promise of automation, the console includes a completely hands-off control sequence that derives input from the sensors to determine when and how the backwash process should take place. This system also offers three other levels of control that allow increasing operator input to the point of total manual control. The menu directs the operator to perform the exact sequence of backwash operations. Still, a plant operator has some latitude to configure parameters, such as filter basin water levels, air scour time and low/high backwash durations. Safeguards built into the code prevent unwarranted deviations from the process sequence so that the clear well cannot be accidentally contaminated. Redundant power supplies automatically switch in the event of failure, and a battery-powered uninterrupted power supply keeps the entire system powered for a minimum of ten minutes. Even then, all programming is permanently stored in the non-volatile memory.
Communication link
Filter Magic engineers opted for the open architecture AS-i network. This 2-wire, 24 VDC bus carries the network communications signal and the power needed for peripheral devices by way of a redundant (in case of a line break) ring topology. The AS-i interface is designed for sensors and actuators, where low connection cost per node is critical.
Willard Jordan of Electrical Expertise of Longview, Texas, USA, explained the communication arrangement from his perspective as an electrical engineer in the field. "The loop wires carry the control signal, which is multiplexed at a proprietary frequency. The DC power flows on the same two wires. At each sensor or actuator you have a potted electronic device with its own address that acts as the interface. These fit into a standard NEMA 4/4X screw-covered junction box. The device accepts the incoming signal and converts it to a contact closure to open and close the valve. If you need valve status, it takes the same contact closure status and converts it into a signal to go back to the console." His company specialises in instrumentation and SCADA system design for water and wastewater treatment plants.
In the case of pre-existing protocols at any given facility, both the console and the AS-i network can be designed with gateways to communicate with other options, such as plant SCADA, Allen-Bradley, Modicon, GE, Siemens, Profibus, Modbus, RS232C, 422, 485, Modbus+, Device Net or Ethernet TCP/IP.
Valve actuation
The Loop encompasses control of all necessary valves: influent, effluent, backwash, airwash, filter-to-waste valve and drain valve. Filter Magic supplies the actuators, which are pneumatically operated and capitalise on a simple rotary vane design using only one moving part. This design ensures incremental control and eliminates hysteresis. Each actuator is assigned a default setting in the event a power grid goes out. The actuator holds its respective valve in the open or closed position until power is restored, thus preventing the flooding of filter galleries and protecting treated water. The system also works with plants that rely on electric actuators.
Multiple benefits of turnkey systems
"The real advantage of the Filter Magic system is that they provide a pre-packaged, pre-engineered scheme and even developed pre-programmed software," Moorman said. "The possible best niche for Filter Magic is a retrofit job because a lot of the legwork — the design and fabrication — is already thought out, so there are some efficiencies there. The bottom line is they should be able to deliver it a little more competitively," he added.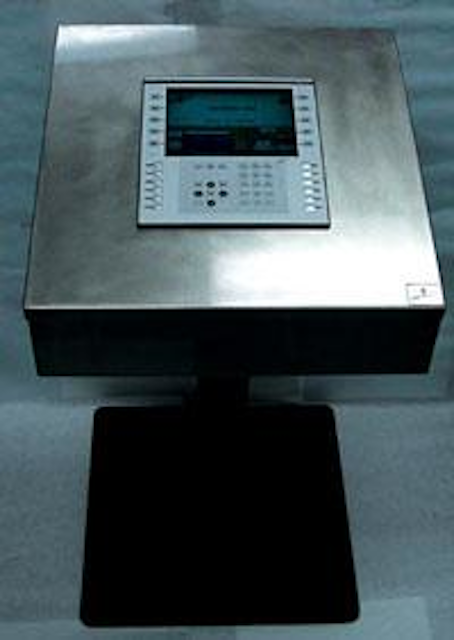 Engineers at Filter Magic have created menu-driven software and graphics of the filter. Each filter has its own PLC, sidestepping the need for a slow, crash-prone PC. (Photo by Filter Magic)
Click here to enlarge image
For example, turnkey systems eliminate redundant wiring. Specifically, the AS-i bus reduces the size of cabinets and cable ducts while eliminating terminating resistors and excessive connectors, bridges, terminal housings and distributing clamps. This translates into less installation time and reduced maintenance. According to the AS-i technical forum, typical cost savings range from 15% to 40% compared with traditional cabling methods. These efficiencies also manifest at the control console. "We are now able to eliminate all of those relays and switches up at the control panel," Moseley said.
Low-voltage architectures help improve safety conditions for plant workers. "If you go with a pneumatic actuating system, the advantage is that you eliminate the 480-power voltage and also the 125-volt control voltage," Fred Underwood, developer of the Filter Magic system, explained. "Everybody is concerned about flooding and subsequent short circuits," he added.
Water treatment operators are already incorporating turnkey solutions, such as for the underdrain. "One of our clients asked us to consider this route," says Moorman. "We looked at it and agreed that it is a viable scheme. We then proceeded with the design, based on use of the Filter Magic system." All signs seem to indicate that the future of water treatment will revolve around the concept of turnkey automation.
---
Author's Note
Based in Fullerton, California, USA, David Rizzo, D.P.M. has researched and written more than two dozen engineering articles regarding all aspects of water production including metering, treatment, recycling, irrigation, and its use in power plants.