Sewerage upgrade cleans up South Wales beaches
Lightweight Weholite pipe proves to be an environmentally friendly solution to combined sewerage network and sewage pumping station project.
Jun 1st, 2003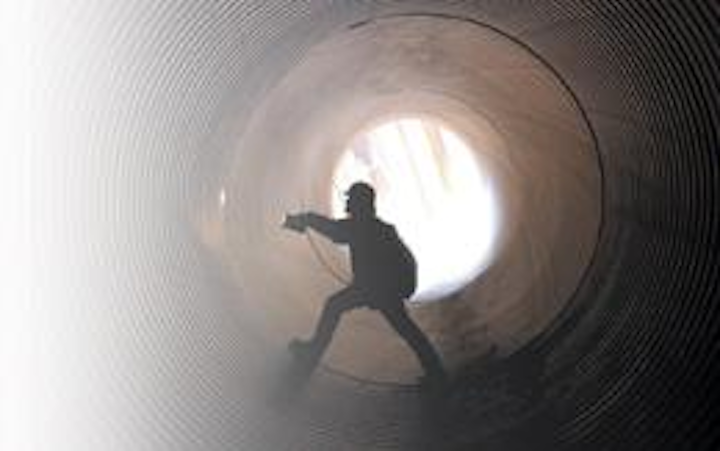 By Steve McCormack
Holidaymakers and watersports enthusiasts visiting South Wales this summer will benefit from a £5.8 million sewerage network upgrade at the resort town of Porthcawl, which was completed in March 2003 for Welsh Water Capital Alliance.
The project created a combined storm overflow (CSO) incorporating approximately 200 metres of three-m-diameter Weholite pipe from Asset International Ltd of Newport, South Wales. The recently completed scheme is the second phase of the multi-million pound upgrade of the wastewater system serving the Porthcawl catchment.
The work was undertaken by David Lewis Civil Engineering under the Alliance in South West Wales, a partnership between Welsh Water and Morrison Construction.
The UK company Hyder Consulting, which designed the scheme, specified Weholite structured-wall plastic pipe because of the restricted site and close proximity to holiday and residential homes. Its manufacturer, Asset International, claims that Weholite pipe reduces overall project costs by up to 15% compared to traditional pipe.
In addition, the project upgraded the Beach Road sewage pumping station that serves the Pen-y-Bont wastewater treatment works, pumping some 320 litres per second. The project added 1,300 m3 of additional attenuation tank storage as part of the CSO to avoid overspill of untreated wastewater into the emergency sea outfall in times of high rainfall.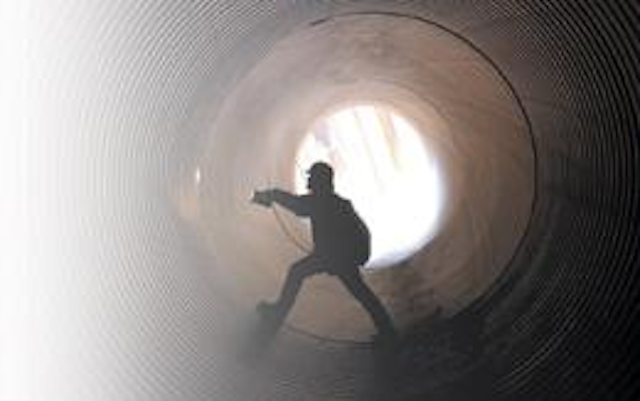 Morrison Construction Works Manager Steve Jones inside the 1300m3 storage tank formed from three-metre-diameter Weholite pipes from Newport-based Asset International Ltd.
Click here to enlarge image
The U-shaped attenuation tank comprises two parallel legs, each 92-m-long, formed from sections of 3-m-diameter high-density polyethylene Weholite pipe. These are joined at one end by a the U-shaped fabrication in the same material, known on site as a "lobster tail." The two legs are laid with a split fall, so that the inlet end is two-metres higher than the outlet end.
The tank was installed in a 9-m-wide, 4-m-deep excavation in a narrow 12-m-wide strip of land adjacent to the existing pumping station. Access is via a narrow 3-m-wide lane between two houses.
The impact of lorry movements on local residents played a part in the decision not to specify concrete pipe or box culverts. Access to Beach Road is via the Newton village green with its ancient churchyard, cottages and narrow, twisting roads. "There would be no access for articulated lorries down here, and construction plant would have made a major impact on the area," said Steve Jones, Morrison Construction's works manager.
Most of the 3-m-diameter Weholite pipes were delivered in 7-m-lengths, and according to the contractor, the use of lightweight Weholite meant that the number of deliveries to site was cut by more than two thirds.
---
Author's note
Steve McCormack is a freelance journalist based in Cardiff, Wales.