Technologies & Products
Mass production of Grundfos' new pressure sensors will begin by the end of this year following an announcement that it recently produced the first chip for micro sensors
May 1st, 2003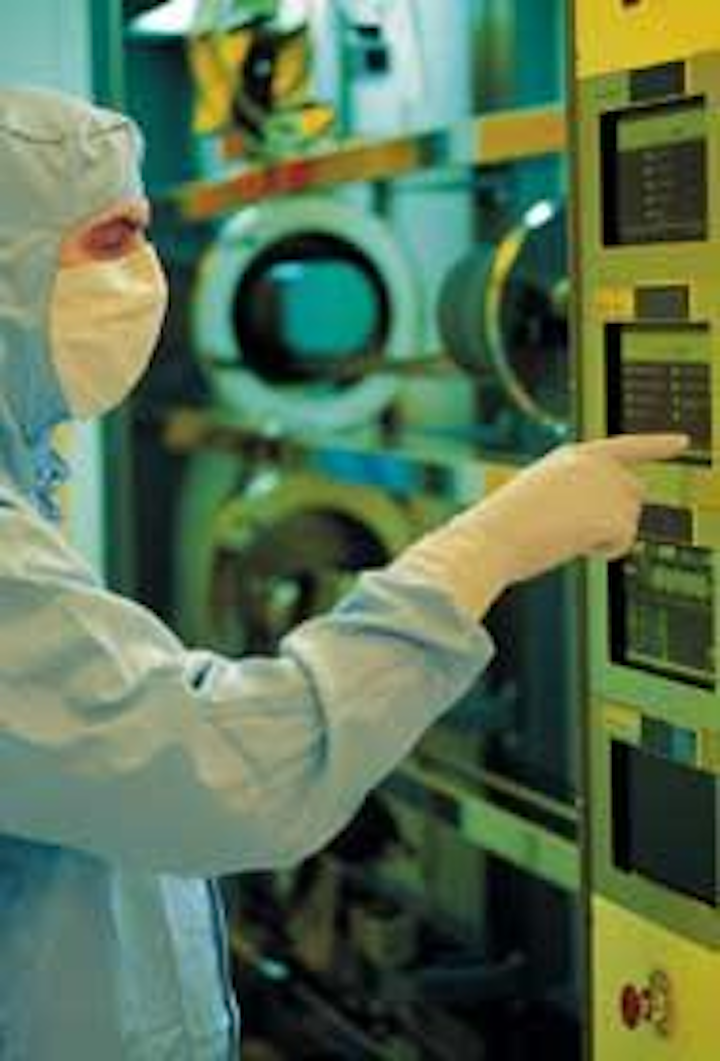 Grundfos produces first water-resistant chip for micro sensors
Mass production of Grundfos' new pressure sensors will begin by the end of this year following an announcement that it recently produced the first chip for micro sensors in the company's semiconductor production facility in Farum, located near Copenhagen, Denmark.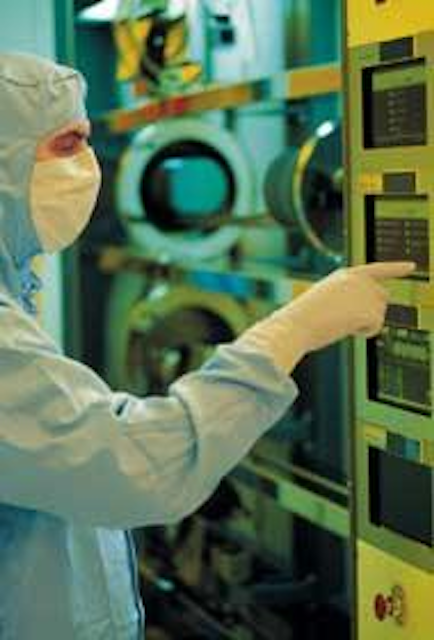 Click here to enlarge image
The semiconductor chip is made from silicon wafers and a special coating, developed as a PhD project and subsequently patented by Grundfos, makes the chip resistant to water and other liquids.
Unlike traditional pressure sensors, the Grundfos micro sensor is so tiny that, in principle, it can be integrated in even the smallest pumps. In the short term, microchip sensor production will be used in Grundfos' own products, but in the long term micro sensors will also be used in other products to measure pressure, flow and temperature in liquids.
Grundfos
Bjerringbro, Denmark
TV system inspects deep boreholes
The new borehole TV system Aquarus can inspect boreholes 3,000 ft (100 bar) deep. Based on components used in sewer inspection systems, two new 50-bar cameras, the Aquarus and the FK40CB, supplement the Fontanus system for 3,000-ft water depth.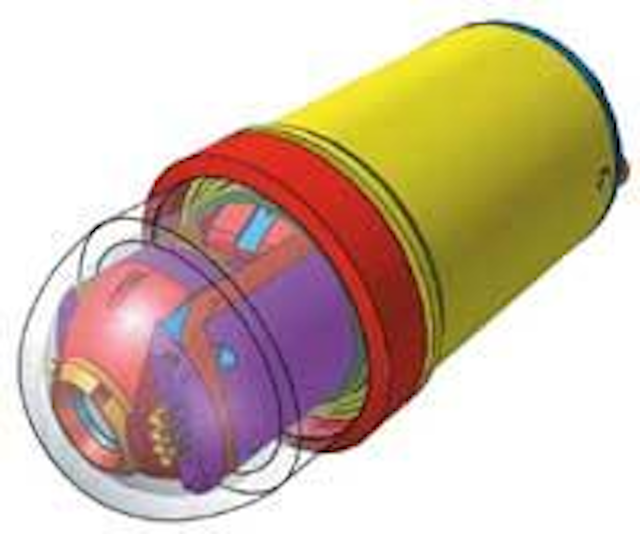 Click here to enlarge image
In Europe, boreholes and wells must be dug deeper every year to find good quality drinking water. Common depths are 600 to 1,200 feet, but deeper wells are sometimes used to convey mineral water. Often enough, these boreholes and wells must be inspected to find out why well capacity is reduced.
While Fontanus uses two lenses for axial and radial view, the Aquarus uses one pan and tilt lens under a dome lens. Aquarus can be used in water wells from 4-in to 20-in-wide Heart of the new concept is the transportable operation centre BK3. Next to the monitor important functions can be observed from a display. Joysticks operate the camera.
Two cable winches can be combined: an electric-driven KW180B with 600 ft of camera cable and a KW500B, also electric, for 1,500 ft of cable.
IBAK
Kiel, Germany
Hamburg Waterworks tests water quality with Colilert
The Hamburg Waterworks GmbH now test their water mains in the pipe network before initial use and after interruptions for repairs with IDEXX's Colilert-18® for E. coli and coliforms. Since approval of the test for this application by the responsible health and environment authority for the city of Hamburg, the Hamburg Waterworks currently carry out ten to 20 tests daily for E. coli and coliforms in a "present/not present" format.
Repaired or newly built sections of pipe are thoroughly rinsed for several days before being brought into service and water samples are taken at the outlet and inlet. Samples are tested with Colilert-18 and a positive or negative result is delivered within 18 hours. The water supply can be put into use for negative results and colony numbers of <20/ml.
The principle of the Colilert-18 procedure is based on IDEXX's patented Defined Substrate Technology®. The proof of presence of bacteria in this technology is based on the activity of constitutive enzymes of microorganisms, which metabolise chrome- or fluorine-marked substrates. Colilert shows E. coli and coliforms of Beta-D-Galactosidase and Beta-D-Glucuronidase with the aid of enzyme activity, which are recognised as primary characteristics of these microorganisms. Colilert-18 contains a specific nutrient indicator for each of the two enzymes.
IDEXX Laboratories, Inc.
Westbrook, Maine, USA
On-line measuring system offers 20 parameters
An on-line measuring system, the IQ Sensor Net, enables users to select up to 20 parameters to analyse effluent in wastewater purification plants. Stringent laws require processes to be continually monitored and optimised so on-line measuring systems are taking over analytic measuring systems.
Since the maximum number of sensors is the only restriction, the user is completely free to select parameters. Up to 20 sensors can be connected to the large System 2020.
Until now, IQ sensors were available for seven parameters - pH and ORP measurement, oxygen determination, conductivity and temperature measurement in addition to special sensors with a cleaning system for measuring turbidity and solid matter. Since the end of 2002, a parameter for ammonium became available for wastewater treatment plants.
The Ammolyt is an in-situ measuring sensor used in control and regulatory processes applied in biological wastewater purification. The sensor can be connected to any IQ Sensor Net system and complements existing oxygen measurement systems. This allows continuous measurement of O2 and NH4 parameters, which can save considerable costs, so the low investment costs can be amortised in a short period of time, according to the manufacturer Wissenschaftlich-Technische Werkstätten GmbH (WTW). Consequently, the control variable "ammonium" is also applicable for medium-sized and smaller wastewater treatment plants.
Wissenschaftlich-Technische Werkstätten GmbH (WTW)
Weilheim, Germany
High rejection membranes save 20% in ion exchange polishing
The new 365-ft2 CPA2-HR (Composite Polymide) High Rejection membrane saves up to 20% on the cost of downstream ion exchange polishing while providing a membrane suitable for surface water treatment. The 99.7% nominal salt rejection (99.6% minimum) membrane provides 100,000 gallons per day of ultrapure water, making them useful in a variety of industrial and commercial applications.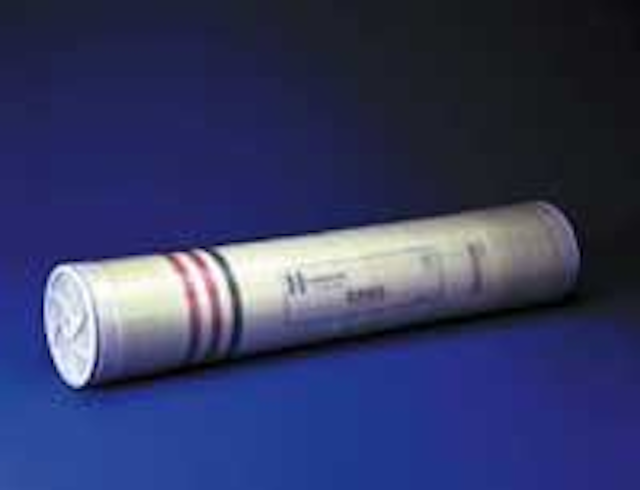 Click here to enlarge image
The membrane element is available in 4-inch and 8-inch diameters and 40-inch-long configuration. It can be used as either a stand-alone product or part of Hydranautics' Integrated Membrane Solution™. The element is made with Hydranautics' new flush cut element design that provides more active membrane area with face-to-face contact giving more uniform distribution of hydraulic loads.
Hydranautics
Oceanside, California, USA