Europe/Middle East
Sep 1st, 2009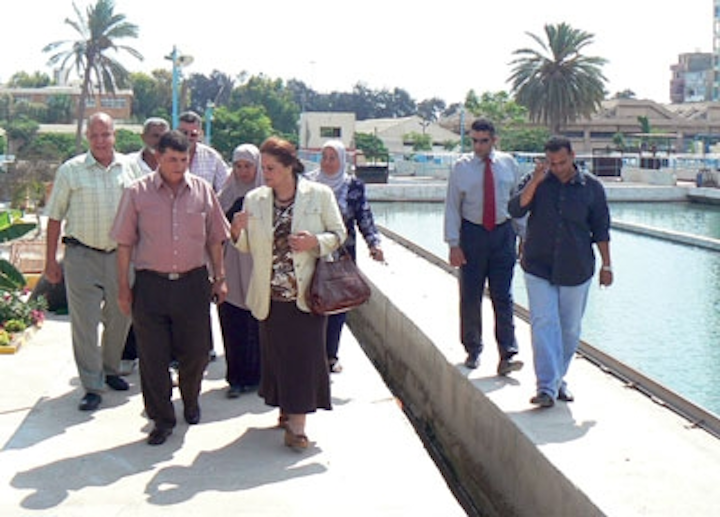 Field Notes
SPAIN: Bluewater Bio International has successfully installed its first HYBACS wastewater treatment reference plant in Spain. It's developing the project with Aqualia Gestón Integral del Agua S.A., a leading Spanish water company, and a subsidiary of multinational utility company Grupo FCC. The project is supported by a grant of nearly €90,000 to Aqualia Infraestructuras, an engineering subsidiary, from the Spanish Environment Ministry.
BURKINA FASO: A US$80 million International Development Association grant for the Urban Water Sector Project was approved by the World Bank. A follow-on to a project to supply water to the city of Ouagadougou from the Ziga dam (funded by the IDA and 10 other donors), it's to support improvement and expansion of water and wastewater services in the cities of Bobo-Dioulasso, Dédougou, Koudougou, and Ouagadougou.
SPAIN: Flowserve received three orders for €2.2 million in energy recovery devices for SWRO desalination projects in Spain, including the Campo de Dalais project, which will utilize its CALDER Dual Work Exchanger Energy Recovery (DWEER) units. The other two orders are for energy recovery turbines and a retrofit of an existing DWEER installation. The projects represent over 100,000 m³/d of daily capacity.
TUNISIA: The Government of Tunisia signed a World Bank loan for the equivalent of US$30.6 million to support $163 million in equivalent strategic investments in the water sector. The project is jointly financed by the African Development Bank and French Development Agency, including loans ($122 million), matching funds by the Tunisian government ($33 million) and various grants (about $7 million).
---
EIB loans aid water infrastructure in Czech Republic, Romania, Russia
The European Investment Bank (EIB) is lending CZK 3 billion (some €107 million) to finance the improvement and expansion of drinking water supply and the waste water infrastructure for 110,000 people in a number of small and medium municipalities in the Czech Republic.
EIB also is lending €25m for drinking water and wastewater infrastructure in Romania, including eight conurbations in Cluge and Sãlaj Counties. Leveraging a €196m effort, the first direct loan to Compania de Apa Somes SA will help it meet new EU regulations.
And it's lending €17.5m – on top of two loans for €45m – to St. Petersburg, Russia's Vodokanal to finance a wastewater tunnel and WWTP nutrient removal to cut pollution in the Baltic Sea.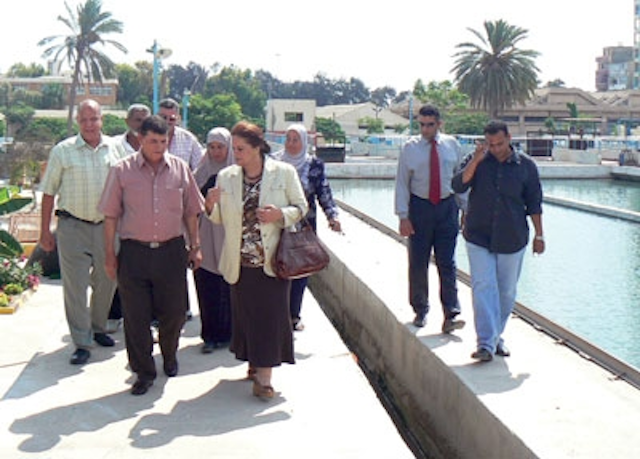 PIPELINES:Turkey's GAMA Energy will invest US$190m, Jordan's Ministry of Water & Irrigation is granting US$300m, and the U.S. Overseas Private Investment Corp., European Investment Bank and Proparco of France will provide US$455m in debt financing in the US$1 billion Disi Water Conveyance Project to ease a severe water shortage in Jordan's capital. It involves construction of a 325km pipeline to pump water from the Disi aquifer in Mudawarra to Amman. Separately, Austro-German engineering consultant ILF was picked to oversee construction of a new 460km water pipeline between a desalination plant to be built in Ras Alzaur and Riyadh, Saudi Arabia.
[Photo: GE Energy Financial]
---
UK, Indian & U.S. facilities pick AUMA actuator solutions
AUMA actuators have supported a major refurbishment of Boughton Water Treatment Works in Chester. Their selection was managed by Enpure and over 80 AUMA actuators have been supplied including quarter-turn and multi-turn products. Remote-mounted electric actuator control systems have been installed for valves with restricted access and AUMA has provided actuation for penstocks as well.
The company also recently supplied more than 2,000 actuators to a National Thermal Power Corporation (NTPC) plant in Sipat, India. The facility is India's first project to operate on super-critical boilers that burn less fuel than conventional boilers to produce the same amount of electricity. Products supplied by Auma include the SA 48.1 actuator with 32,000Nm output torque.
And over 400 AUMA electric motor actuators with AUMATIC controls were to be furnished to the Arlington County Water Pollution Control Plant in South Arlington, Virginia, as part of a US$568M plant upgrade to increase capacity, minimize odor, comply with new regulations and protect Chesapeake Bay.
More Water & WasteWater International Issue Articles
More Water & WasteWater International Archived Issue Articles