Green Machine Takes New Tangent on Wastewater Reuse
With experience in the oil sands of Alberta, a Canadian firm's portable solution for oil & gas producers aims to allow increased water recycling and reduced water costs.
Nov 1st, 2009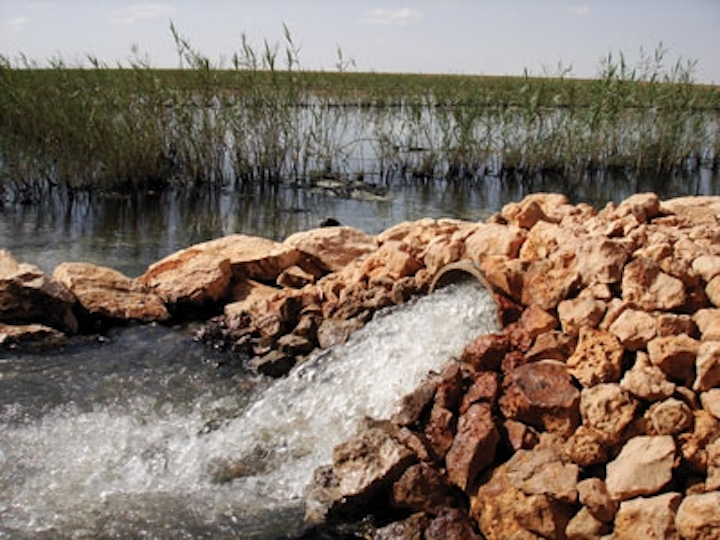 By Jonathan Molina
The idea came to Jason Snydmiller while he was on the island of Borneo. At the time, Snydmiller had learned that the super-major – one of the six largest non-state-owned energy companies – he was under contract to would promptly fine any contractor that left oil in local waters. Although it seemed callous then, the rule was essential, since locals depended on the water for fishing and prawn farming, among other uses.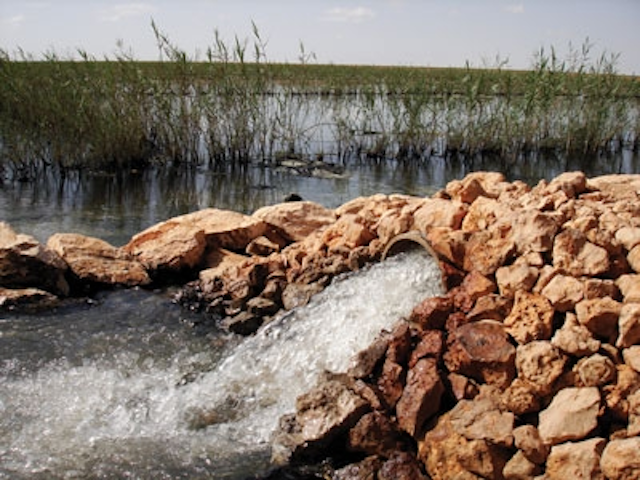 Unit on the Cascade Water & Wastewater System (CWWS) rig.
"I started thinking about being able to recover the hydrocarbons from water on a location or lease, and re-using or disposing of the water onsite without contaminating the environment," says Snydmiller. The idea stuck. Today, two-year-old Tangent Environmental Technologies Ltd. offers oil and gas producers a portable wastewater treatment system that allows water to be recycled or disposed of, on- or offsite. Self-contained in a 20-foot sea container, the Cascade Wastewater System is a modular unit that uses a series of filters to scrub hydrocarbons and other contaminants from surface wastewater.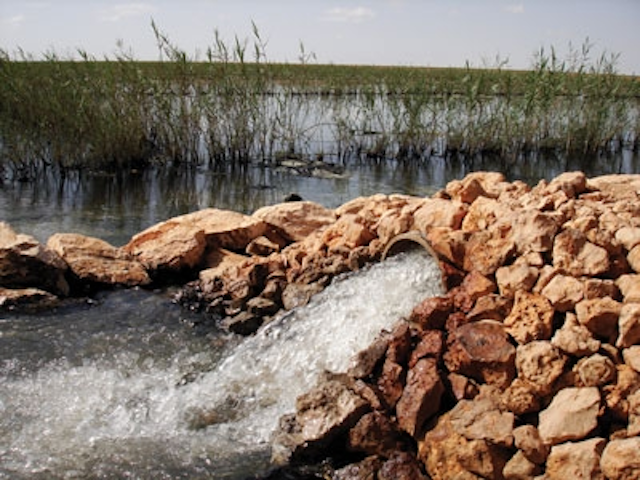 Automation Keypad
The company says the system removes detergents and naturally occurring radioactive materials, while reducing sulphates, nitrates, phosphates, chlorides and such trace metals as calcium, sodium and magnesium. As for removing hydrocarbons, Snydmiller says the Cascade system can achieve 99.8% efficiency, processing up to 110 cubic metres per day (m³/d) of water. When the processing is done, the user is left with filtered water clean enough to safely put into city sewers, he says. Yet, that option won't be open to most oilpatch users, whose choices for disposing of the treated water will likely come down to two options: onsite disposal or recycling.
"But our preference is to reuse the water," Snydmiller says. "You could put it into the mudtanks for making drilling mud or into the rig tank for other re-use. You could also take it with you to the next [drilling] location, you could re-use it for agricultural purposes."
On the other hand, there's an option that avoids having to truck water at all. Described by Tangent as atomization, this mode of onsite disposal involves heating the now-filtered wastewater to about 302°F, converting it to a fine mist and dissipating it onsite, avoiding the need for trucking. With the Cascade system, an operator should be able to dispose of 34-37 m³/d of water through atomization, although local temperature and humidity affect efficiency of the process.
At present, Tangent is working on two major American projects in California's Bakersfield region, and in Arkansas. In California, the company is currently testing the water quality and ability to process produced water. The objective of the project would be to employ the technology, take the produced water to potable so that it can be used for agricultural purposes. Water has always been an important concern within California's agricultural scene. According to Jim Beck, Kern County Water Agency general manager, in 2009 California water issues will be more important than ever.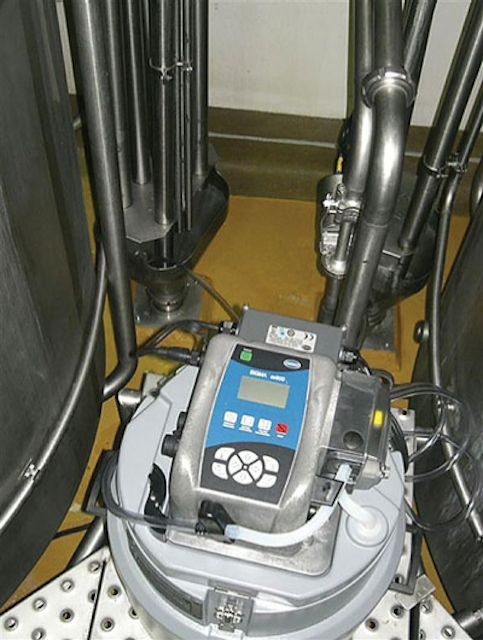 The Cascade Waste Water System, a portable water recovery and recycling rig packaged in a trailer here, can dispose of 34-37 m³/d of water through a process called atomization.
"I can't emphasize enough that we really are at a turning point for California water," Beck said. "I think we are currently enduring the worst crisis that water users have ever faced and how we face this crisis over the next two to three years will not only shape agriculture but the whole state's economy."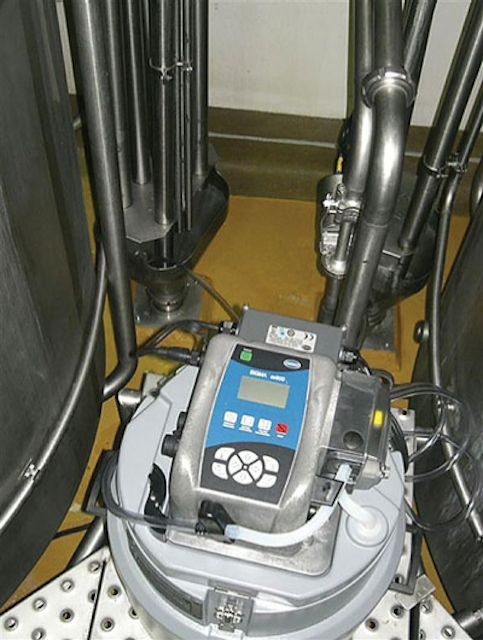 Inside the CWWS trailer.
The 400-mile Central Valley is many things: the world's largest agricultural area; the "salad bowl", where half of the country's vegetables are grown. But this year, with water shortages of a severity unseen for decades, many farmers and others are echoing the recent words of U.S. Department of Energy Secretary Steven Chu that, if current weather patterns continue, Californian agriculture could disappear. "We are confident that the testing of our systems and the employment of our technology in this region will greatly impact and assist the current water issues in California," stated Snydmiller. "Water treatment is a severe and dire issue right now in the area, we only hope that we can help."
The growing oil and gas plays in Arkansas present a different wastewater issue. Concern in this region falls within the volume of water that's being stored in temporary surface pits until a cost efficient, liability free method of recovery or disposal is accepted, which at the moment, is virtually non-existent. Tangent feels it could implement its current systems' footprint on a trial basis, to prove the technology, then design the system needed on a larger scale to handle the volumes of water being produced. "The Arkansas State regulations are some of the most progressive in the country at this time, which in turn opens up many opportunities to be able to enter the market and help recycle, reuse and dispose of the water that's the result of growing drilling programs," stated Snydmiller.
The Arkansas Oil & Gas Commission's mission is to prevent waste, encourage conservation and protect the ownership rights associated with the production of oil, natural gas and brine while protecting the environment during the production process. The agency conducts monthly hearings to review and approve proposed rules and regulations; creates drilling and production units and establishes oil and gas production field rules to protect correlative rights, protect the oil- and gas-producing reservoir, prevent waste resulting from overproduction and establish a defined area for the sharing of production proceeds and production costs. Tangents' technology is currently being assessed by two major operators in the Arkansas area for wastewater issues. Their hope is to be involved in the near future as an equipment provider which will assure new technology and employment in the region.
"There is not an aggressive enough approach to solving wastewater issues' and there are a lot of existing technologies, including our own that can deal with these problems, in a cost saving manner providing a better world for the next generation," Snydmiller said. "We know that the pressure that we are putting on our freshwater supplies can be greatly reduced and water that is being disposed of in a very irresponsible manner can be now reused for the benefit of both environment and industry."
Acknowledgments: The author wishes to thank Tangent Environmental Technologies Ltd., of Calgary, Canada, for its assistance on this article, particularly president & CEO Jason Snydmiller. Contact: 403-730-3410 or www.tangentot.com
Author's Note: Jonathan Molina is a vice president and managing director of New Wave Media Inc., a marketing and public relations company in Calgary, Canada.
More Water & WasteWater International Current Issue Articles
More Water & WasteWater International Archives Issue Articles