Asia Pacific
Nov 1st, 2009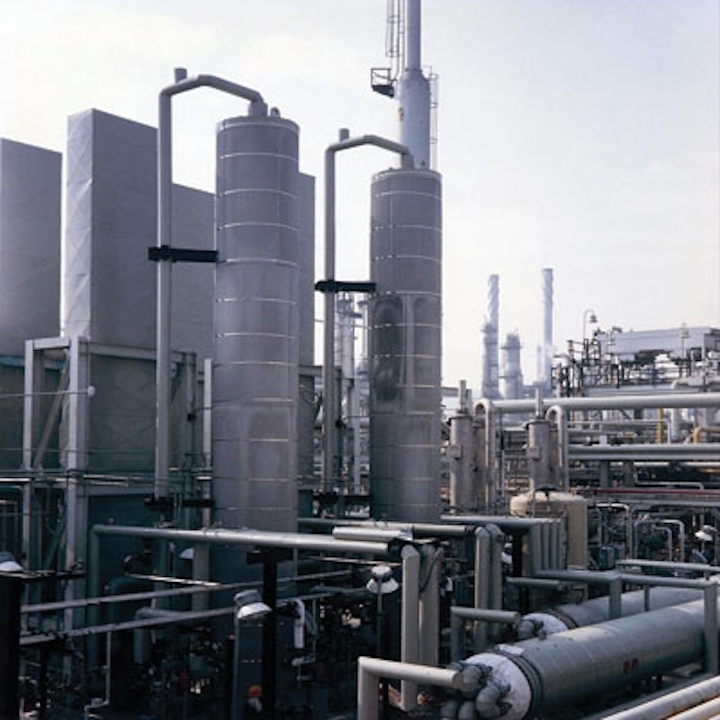 Sinopec selects Siemens WAO for wastewater treatment
Siemens Water Technologies will provide Zimpro wet air oxidation (WAO) technology to treat wastewater at Sinopec's Zhenhai and Tianjin ethylene plant projects in the Zhenhai District, Ningbo, Zhejiang Province, and in Tianjin, China.
The systems will be used to treat sulfidic spent caustic wastewater streams generated in production of ethylene. The Zhenhai system will treat about 18.2 m³/hr of wastewater; the Tianjin system will treat 14.5 m³/hr. These are the sixth and seventh spent caustic WAO systems installed in China by Siemens Water Technologies.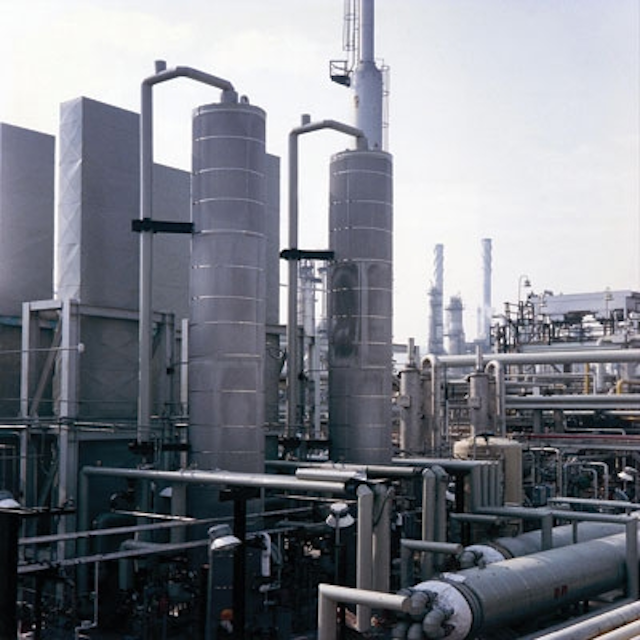 The energy-efficient Zimpro wet air oxidation system from Siemens destroys odorous sulfide pollutants and generates a biodegradable effluent dischargeable to conventional biological wastewater treatment.
In other news, Siemens signed a €4.2 million contract with Tianjin Capital Environmental Protection Group Co. Ltd. in China (TCEPC) to provide a biological nutrient removal (BNR) system for an upgrade/retrofit of the Tianjin Xianyang Road Wastewater Treatment Plant. And it will provide wastewater treatment systems at Pearl Valley Cheese Inc. in Fresno, Ohio.
---
Yokogawa wins Kuwaiti desalination plant control systems upgrade order
Tokyo, Japan's Yokogawa Electric Corp. won an order from the Kuwait Ministry of Electricity & Water to replace the control systems for the boilers, three distillation units and auxiliary facilities at the Shuwaikh Seawater Desalination Plant on the Persian Gulf near Kuwait City. In operation since 1953, it can desalinate up to 90,000 tons of seawater a day, accounting for 6% of the country's desalination capacity. Work will commence in February 2010 with completion in 2012.
---
NF Energy to supply valves for Dahuofang Water Project
NF Energy Saving Corp., of Shenyang City, China, won bidding on Phase I of the Dahuofang Water Supply Project. It will supply more than 70 sets of butterfly valves to the project in its home city in Liaoning Province with product delivered by April 2010 with expected revenue of US$480,000. At an investment of RMB902 million (US$132 million), the Dahuofang Water Supply Project will provide a daily water supply capacity to Shenyang City of 2.1 million m³.
---
Field notes
MALAYSIA: Pengurusan Aset Air (PAAB), the water asset management arm of the ministry of finance, plans to sell 20 billion ringgit (US$5.85 billion) in sharia bonds, in what would be the country's largest Islamic fundraising programme, to develop the country's water infrastructure.
SINGAPORE: United Envirotech has secured a contract of RMB245 million to build and operate a 200,000 m³ per day drinking supply and wastewater treatment plant under a Build-Operate-Transfer (BOT) arrangement in Liaoyang City, Liaoning Province, PRC.
AUSTRALIA: Sydney Water Corp. is more than 50% done, ahead of expectation, with the roll out of Tensing Mobile GIS, allowing over 400 mobile workers to to view mapping data, search, redline, locate assets, and trace their network in the field.
CHINA: A new report from market research analyst The McIlvaine Company, Industrial Valves: World Markets, concludes that by 2012, Chinese purchasers will buy valves valued at $2.4 billion with a national market 10% larger than the USA's and nearly four times larger than Japan's. In an update of another report, Cartridge Filters: World Market, McIlvaine noted the Asian market for liquid cartridges is now the world's largest, exceeding $4 billion this year and expected to be more than $4.6 billion by 2012.
KOREA: Alfa Laval Group acquired 90% of shares in LHE Co. Ltd. in South Korea, which targets the compact plate heat exchanger market with sales of about SEK 750 million in 2008 and some 170 employees.
More Water & WasteWater International Current Issue Articles
More Water & WasteWater International Archives Issue Articles