Round–up: Pumps, Motors & Drive Systems
Nov 1st, 2009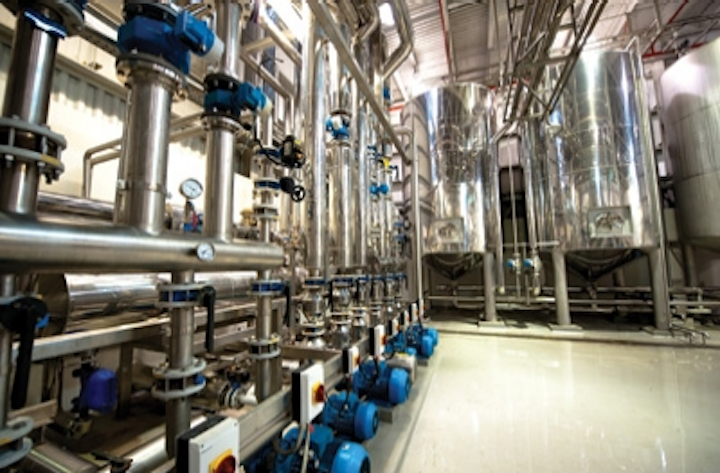 Biosolids-to-renewable energy facility commissioned in California
EnerTech Environmental announced the ceremonial commissioning of its first ever biosolids-to-renewable energy facility in Rialto, California. Designed to process over 270,000 wet tons of biosolids per year, the Rialto SlurryCarb™ Facility will annually generate over 60,000 tons of renewable fuel, called E-Fuel, for the Southern California area. E-Fuel produced by the facility is already helping area cement kilns offset coal use and reduce annual local greenhouse gas emissions by over 80,000 tons. The innovative new process uses heat and pressure to recreate the steps performed by Mother Nature and transform biosolids into a CO2 neutral coal-like renewable fuel. This processed sewage sludge is a common, easily renewable waste all communities produce and must manage. In the United States alone, over 7 million tons of biosolids are produced each year. As well as creating 20 green jobs for the local community, the Rialto Facility is providing a long-term biosolids recycling plan for five Southern California municipalities. Customers include Orange County Sanitation District, the County Sanitation Districts of Los Angeles County, and the cities of Rialto, Riverside and San Bernardino. EnerTech Environmental Inc., Atlanta, Georgia, USA, www.enertech.com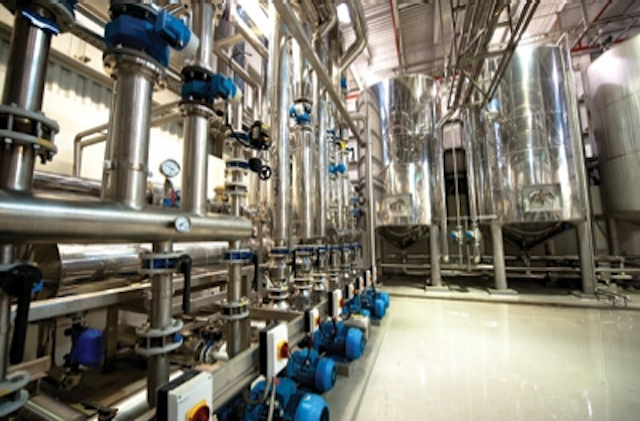 The June groundbreaking at the Rialto SlurryCarb™ Facility.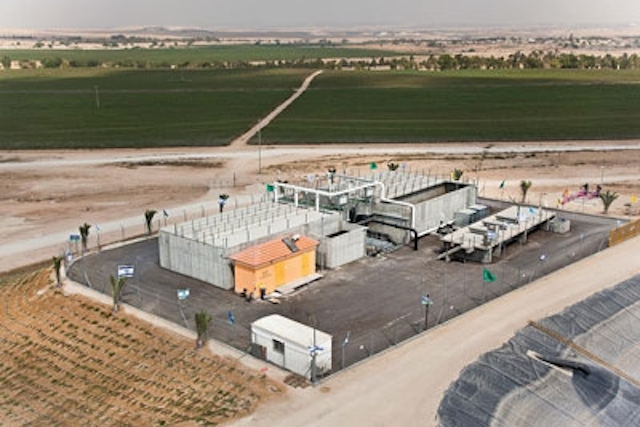 An aerial view of the SlurryCarb area.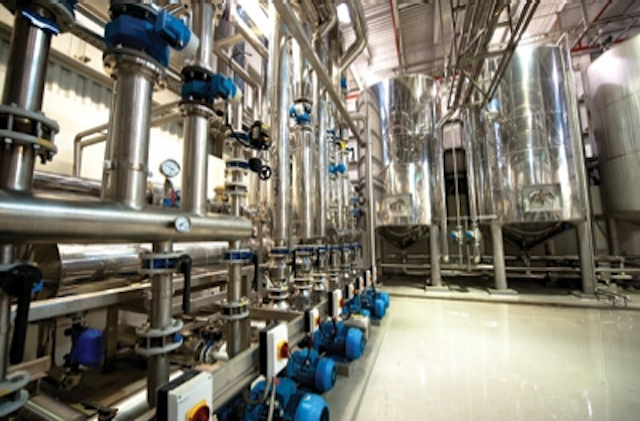 Biosolids being loaded into the facility's receiving pit.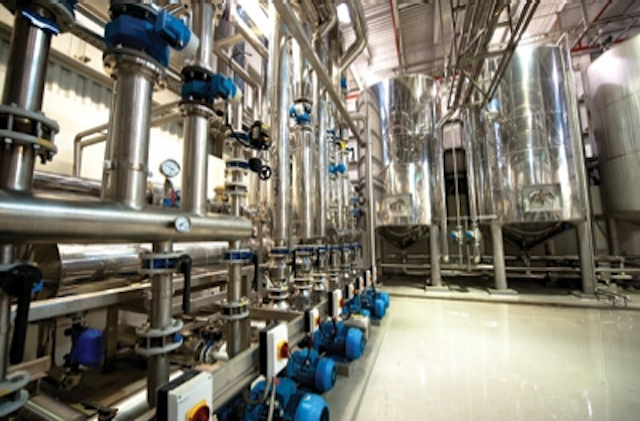 Kevin Bolin, EnerTech's CEO, with biosolids or E-Fuel silos behind him.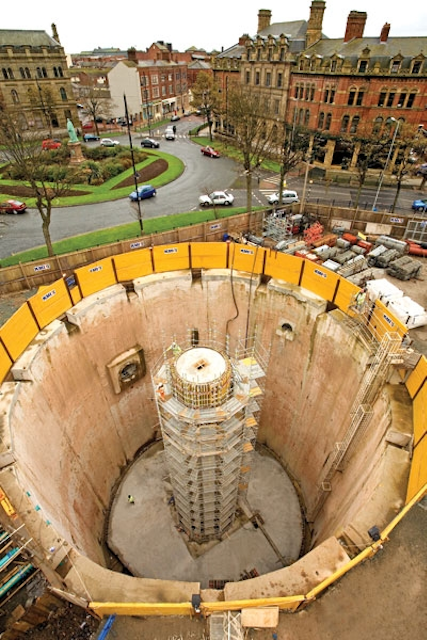 An internal view of the E-Fuel silo.
---
Pumps aid flood control project along Mississippi
A levee and powerful flood-control pump station that entered service after devastating 1993 floods along the Mississippi River helped win the battle to save historic French colonial village of Ste. Genevieve, Missouri, USA, during catastrophic floods last year.
The quaint village of 4,400 people, about 65 miles south of St. Louis, was the focus of international attention in 1993 when tens of thousands of volunteers worked valiantly to build an emergency levee to hold back the Mississippi's record crest of 49.74 feet that at the Chester, Illinois gage. Over a million sandbags, 40 tractor-trailer loads of concrete median barriers and 16,000 truckloads of rock went into the 22-ft. high emergency levee that kept damages to about $10 million.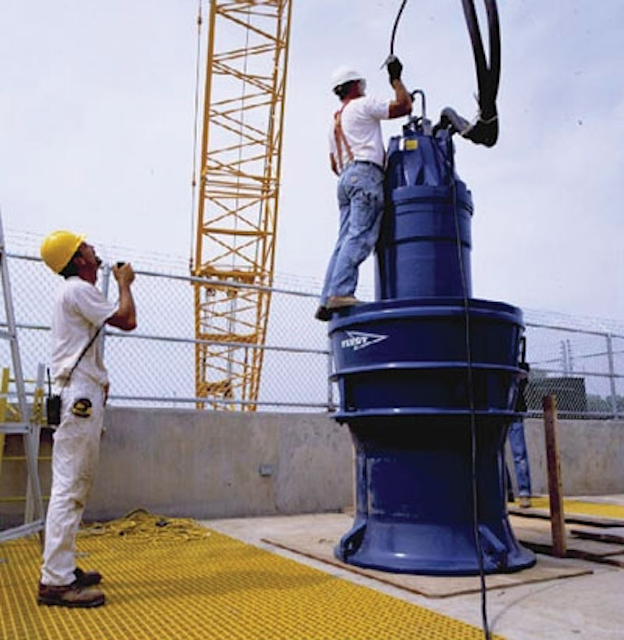 A Flygt pump being readied for lowering into place
The 2008 flooding was mostly above St. Louis but nonetheless catastrophic in those areas. Downstream from St. Louis, the river was 12 feet short of the '93 record but still roiling well above flood stage at Ste. Genevieve. A different scenario existed this time, though.
The difference stands in a $50-million levee and pump station structure armed with three, 660-HP Flygt pumps supplied by ITT Water & Wastewater. The infrastructure presented the needed line of defense between the Mississippi River and Ste. Genevieve, which dates back to 1735.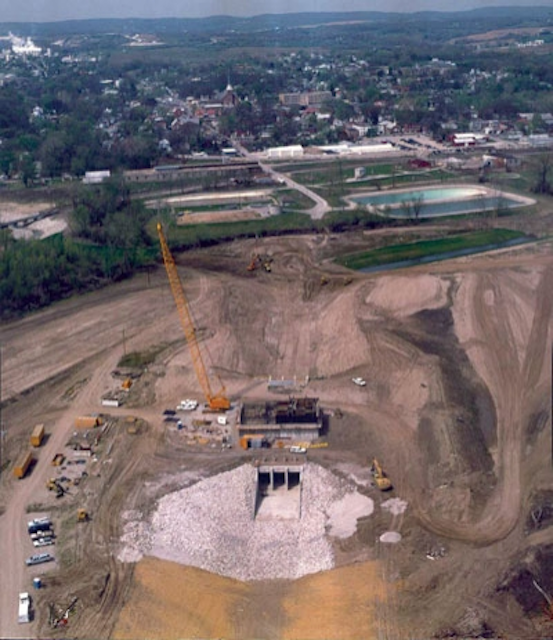 The flood prevention project's construction was completed in 2001
Completed in 2001, the urban design levee – engineered for more than a 500-year flood – and pump station, located 600 feet up from a creek's confluence with the river, prevented the stream from backing up the half-mile distance into Ste. Genevieve. The computer-controlled station is among the largest of its type in North America. During the 2008 high water event, the four sluice gates shut and pumps activated to usher whatever water reached the creek basin up and over the levee and into the river. By early July, nearly half the total run time for the pump station had accrued since April 2008.
The Flygt pumps were manufactured to exacting performance criteria by ITT Water and Wastewater, Inc. in Sweden and set in place as the flood-control structure neared completion in 2001. The scope of the project also involved construction of two railroad closure structures and other related improvements.
Ste. Genevieve has been victimized by high water since French fur traders settled there. Seven floods occurred since 1973 at the bend along the Mississippi River before flood-control improvements. As water recedes off the fields inundated by levee breaks upstream, the Mississippi is expected to rise again – but residents of Ste. Genevieve may feel more at ease with the now proven line of defense against America's largest rivers.
ITT Water & Wastewater U.S.A. Inc., Trumbull, Connecticut, USA, www.flygt.com
---
Meeting new ATEX directives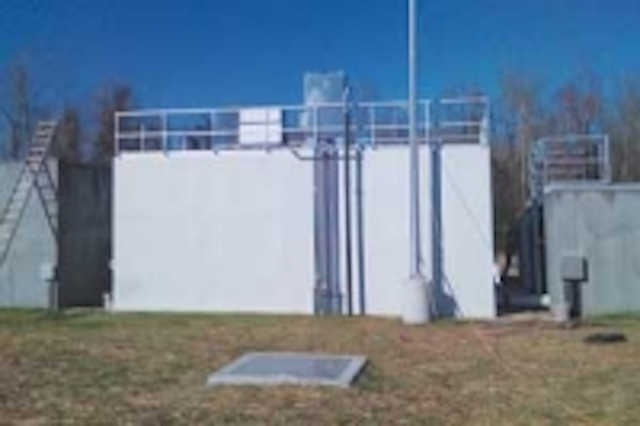 One of the first to do so, Caprari K+ series motors for sewage in explosion-proof configurations have met obligations for compliance to new Standards CEI/EN60079-0 and CEI/EN60079-1 that came into force in 2007, replacing the Standards EN50014 and EN50018 previously used to attest to conformity with the ATEX Directive. The changed obliged Caprari to repeat the EC type examination for its K+ series sewage motors with power ratings of up to 32 kW/2 poles (annex III of Directive ATEX 94/9/EC). The out-sourced certification body DNV then certified the Caprari Manufacturing System again in relation to "Product Quality Assurance" (annex VII of Directive ATEX 94/9/EC). Caprari also is extending the range by tripling capacity from 60 to 180 kW on its latest design compact pumps, and pushing the configuration to 60 Hz. The increased performance range affords capacity values up to 800 L/s and dynamic head values up to 65 m. And new single- and double-channel hydraulics comply with requirements for large wastewater treatment plants. The motor is class F with class H double insulation windings and class T4 average temperature – meaning ultra-cooled motors (low running temperature) and, hence, long service life and high energy efficiency.
Caprari S.p.A., Modena, Italy, www.caprari.com
---
2,000th aerator
The Spanish dealer for Tsurumi Pumps, Hydreutes, S.A., reached an important landmark with the sale of its 2,000th Tsurumi aerator. In achieving this feat, the company has become Tsurumi Europe's most successful national dealership in terms of operational units in the field. Founded in 1983, Hydreutes stocked Tsurumi products within a year of them first becoming available in the EU market. Back then, the company only carried a small range of Tsurumi pumps – mainly the smaller model contractor pumps. Today, 25 years on and as one of Tsurumi's longest-serving dealerships, Hydreutes stocks nearly all pumps and aerators available in Europe. Tsurumi (Europe) GmbH, Düsseldorf, Germany, www.tsurumi-europe.com
| | |
| --- | --- |
| | Javier Ibáñez, Managing Director of Hydreutes, S.A. |
---
Automatic priming pump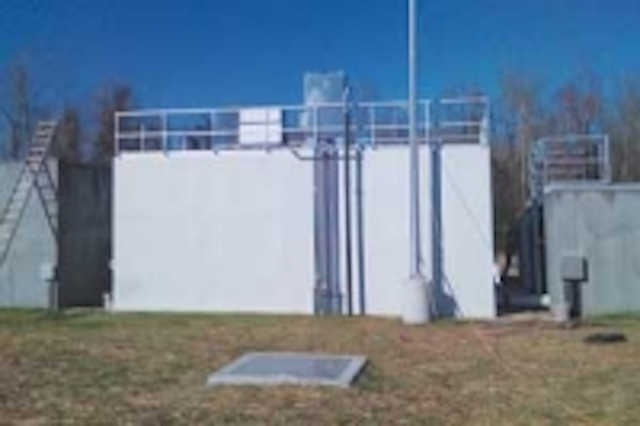 Thompson Pump's 8JSCE-EBS-100 Enviroprime® Pump is an 8" automatic priming, electric-driven centrifugal pump that provides flows of up to 2,800 gpm and high heads up to 230 feet. The pump handles solids up to 3" and is ideal for sewer by-pass pumping applications, emergency flood response, and any other applications that require the transfer of liquids that contain solids. The priming system, unlike most automatic priming systems, prevents product blow-by of pumpage, such as sewage, effluent and waste, from being discharged onto the ground or through hoses that carry the pumpage back to the source, making it environmental friendly. Durable construction and highly efficient pump ends provide longer life and economical operations but most importantly lower fuel costs.
Thompson Pump & Manufacturing, Port Orange, Florida, USA, www.thompsonpump.com
---
Metal pneumatic pumps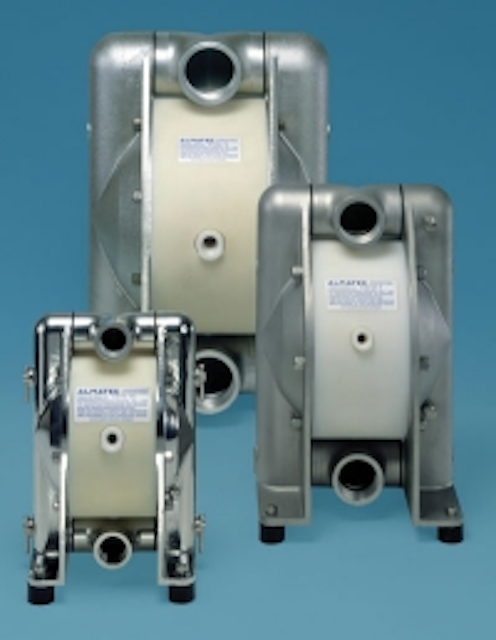 Almatec, a manufacturer of air-operated diaphragm pumps and an operating company within Dover Corporation's Pump Solutions Group (PSG™), has made available its latest metal pneumatic diaphragm pump for use in the handling and transfer of chemicals – the Almatec® Chemicor Series. The heart of the pumps is their product chambers, designed to meet sensitive needs of chemical handling thanks to soft contours, smooth flow channels and absence of dead spaces. These pumps are available in volume sizes of 75-lpm/20-gpm (AD 20), 150-lpg/40-gpm (AD 32) and 400-lpm/100-gpm (AD 50). Chemically compatible omponents include a stainless-steel, precision-cast housing and diaphragms and ball valves of EPDM and PTFE. Other features include a compact solid design, easy start-up, an absence of drives, rotating parts and shaft seals, gentle displacement, dry-running and self-priming operation, no diaphragm discs, an integrated muffler, and a patented maintenance-free air-control system (Perswing®) without a dead center. Optional features are a pulsation damper, draining system, barrier-chamber system, diaphragm monitor, stroke counting and extended special ports for sanitary connections. Almatec Maschinenbau GmbH, Kamp-Lintfort, Germany, www.almatec.de
---
Chinese power plant pump purchases soar
This year, China will buy pumps for its power plants that will move more than 34 million gpm of water, fuel oil and various slurries. The biggest application will be cooling water at coal-fired power plants. Boiler feedwater pump purchases will be small in terms of flow but substantial in price due to the high pressures needed. Forecasts by specific pump application have just been added to Pumps: World Markets, an online publication of the McIlvaine Company. For the last two decades, McIlvaine has forecast this information for four pump types in 10 applications for 80 countries and subregions, resulting in 20,000 individual forecasts. Now expanded to nearly 40,000, separate forecasts also are made by fuel type (coal, oil & gas, and nuclear). For instance, Chinese boiler condensate pump purchases will account for 870,000 gpm for coal-fired, 8,000 gpm for oil & gas, and 5,000 for nuclear power plants. Meanwhile, boiler feedwater pumps will account for 1.063 million gpm at coal-fired, 10,000 gpm at oil & gas, and 7,000 gpm at nuclear power plants. And cooling water pumps will account for 32 million gpm at coal-fired, 355,000 gpm at oil & gas, and 235,000 gpm at nuclear power plants. In the USA, the move away from once-through cooling to recirculation has boosted the market there. But by 2020, China will be operating three times as much coal-fired capacity as the USA. Benefiting will be big slurry pumps for flue gas desulfurization, which has generated a $100 million market served by a few international companies as well as several new Chinese companies. Otherwise, market segmentation is the rule as no single supplier makes the full range of pump systems required.
The McIlvaine Company, Northfield, Illinois, USA, www.mcilvainecompany.com
---
New control system improves UK pump station
Northumbrian Water's Skinningrove Transfer Pumping Station, a historically expensive and inefficient installation, despite relatively new pumps and variable speed drives (VSDs). Prior to installation of the Retroflo RPC_2000 as a standalone refurbishment, it was susceptible to frequent blockages, an occurrence that increases energy usage and requires costly site maintenance. During the first 12-month period from installation, the system's unique Pre-Blockage Detection facility initiated 1,000 successful routines, removing need for maintenance call-outs and returning the pumps to optimum performance. This equated to a 12% decrease in power usage, meaning a savings of 0.45p every 12.2 seconds based on costs to pump m". Coupled with savings from reduced call-outs meant, the system paid for itself in that first year. Retroflo is a UK business providing a uniquely patented solution for the pump sector with global potential to reduce energy usage in the water industry. Already on trail or being implemented by the UK's principal water suppliers, the Retroflo system has attracted interest from as far as Australia and Brazil. Retroflo, Washington, Tyne + Wear, UK, www.retroflo.com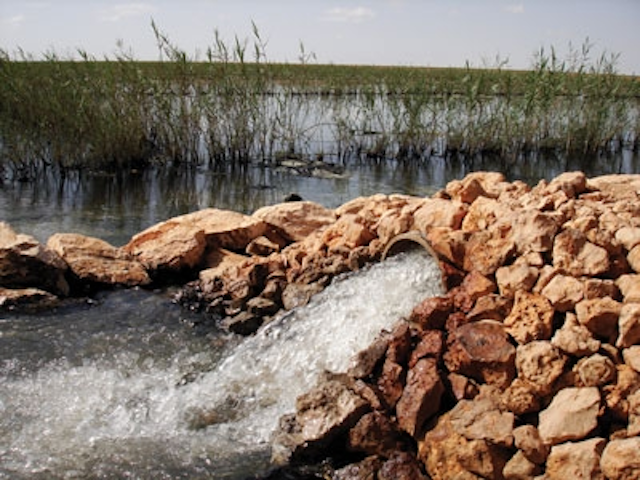 Prior to installation of the RPC_2000 pump control system, Skinningrove Transfer Pumping Station was problematic for Northumbrian Water due to frequent pump blockages.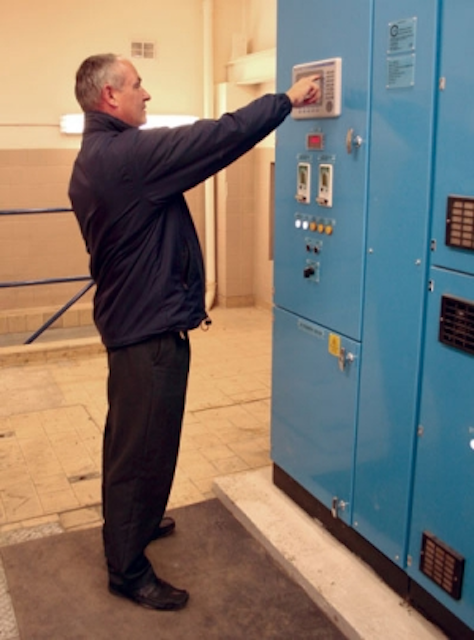 Ian Gibson, a project manager for Byzak, checks data on the Retroflo RPC_2000 touch screen. He oversaw refurbishment, which included installing a Retroflo system to control new pumps and VSDs.
The pump room at a Northumbrian Water Sewage Pumping Station, which was fitted with Retroflo technology as part of a 10-week refurbishment programme.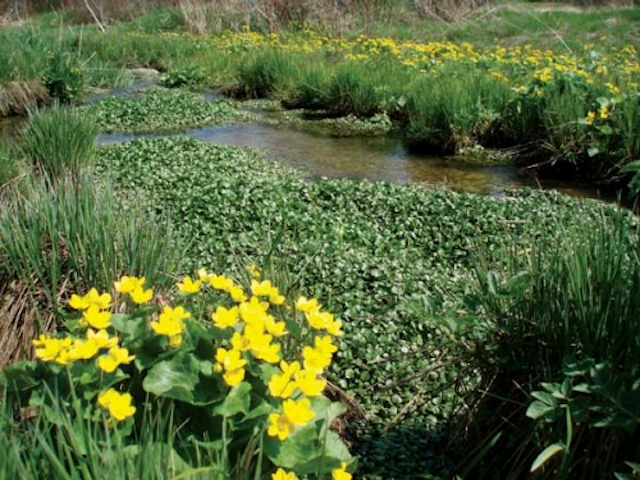 The Retroflo system has virtually eliminated blockages such as these that occur in the pumping of any non-constant flows, such as sewage, because of the gradual build-up of debris on the pump impellers.
More Water & WasteWater International Current Issue Articles
More Water & WasteWater International Archives Issue Articles