Water management system reaches beyond industry standard
Siemens' range of industry modules of the Simatic PCS7/ WinCC process control system improves water and wastewater pipeline and network management.
Feb 1st, 2006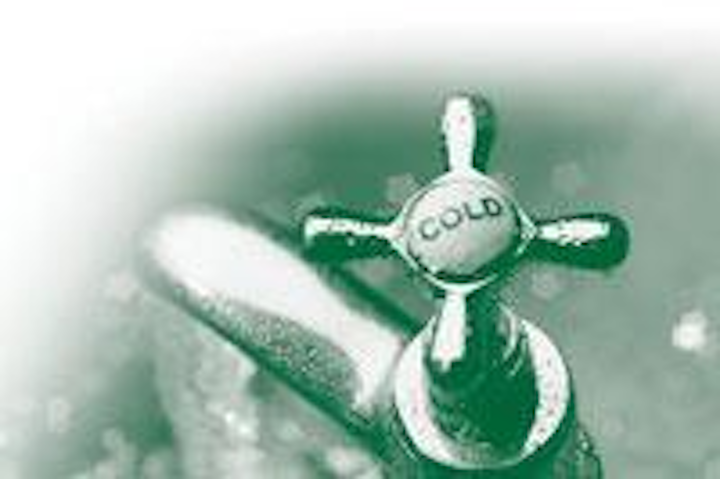 Siemens' range of industry modules of the Simatic PCS7/ WinCC process control system improves water and wastewater pipeline and network management.
Dr. Andreas Pirsing

Companies operating in the water and wastewater treatment industry must be able to supply a sufficient, continuous supply of high-quality drinking water and to dispose of wastewater in an environmentally sound manner regardless of the weather.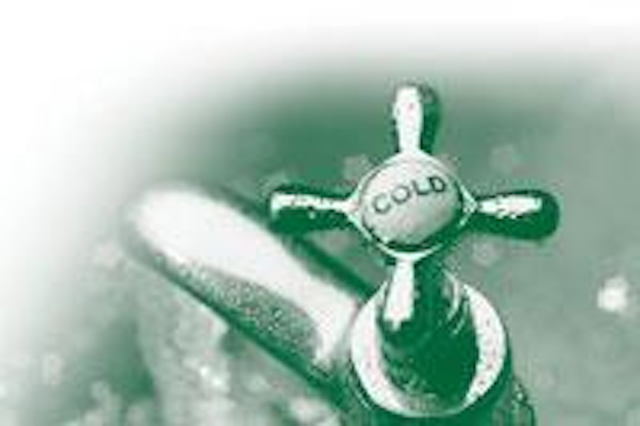 Click here to enlarge image
Nowadays, large water and wastewater treatment facilities and networks can only be managed safely and economically with the aid of advanced process automation and automated operational sequences. This involves distributed components such as field instruments and programmable logic controllers (PLCs) interoperating with a central process control system. Such control systems facilitate operator control and monitoring and ensure reliable logging and archiving of the process data. The result is that almost every large network operator now has extensive operating data archives.
Until recently, no means of using this accumulated know-how to optimize operations were available. With its range of industry modules in the Siwa Plan water management system, Siemens Water Technologies now offers the possibility of achieving lasting improvements in water and wastewater networks and facility management. Modules are available for optimization, simulation and leak detection. As Siwa Plan uses the Simatic PCS 7/WinCC process control system for visualization, all of the industry modules can be integrated into PCS 7/WinCC without interface problems. To date, the PCS 7/WinCC is the only control system to integrate industry functions that support operating personnel. If the control system installed in the plant already uses WinCC as the operator interface, the industry modules will also have the same look and feel. The plant displays only need to be created once, and the expense of training personnel is also reduced.
The Siwa Plan water management system is a modular operational management or operational assistance system designed to bring lasting improvements to the management of water transport systems or water/wastewater pipelines and networks. For example, the system enhances the security of supply and disposal by making optimum use of available resources, reduces operating costs by calculating optimum-cost operational plans, and boosts plant availability, through, among other things, the ability to detect leaks of any size. In addition, plant operators can be conveniently trained on the system, entirely without risk, to the general benefit of operational safety and reliability.
Figure 1 shows an overview of all of the modules. The Optim, BEP and Sewer Siwa Plan modules optimize the operational management of pressurized pipe systems such as drinking water networks/pipelines in addition to wastewater networks by calculating setpoints for pumps, tanks, valves, etc. The Siwa Plan Sim simulation module simulates the hydraulic behavior of pressurized pipe systems and wastewater networks along with the behavior of the automation technology used. With the Siwa Plan Leak leakage monitoring module, serious leaks and even very tiny leaks in pipelines can be quickly detected and localized.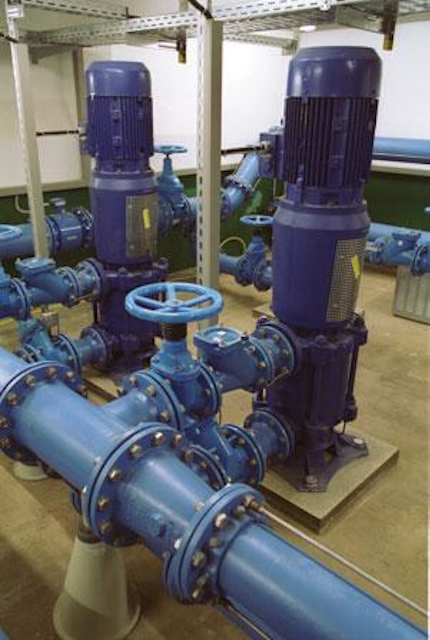 Large drinking water and wastewater networks can only be managed safely and economically with the aid of advanced process automation systems, such as the Siwa Plan. This image shows the potable water well head of the German water works Arnstein, located near Wuerzburg.
Click here to enlarge image
Moreover, for the first time it is now possible to create a standard graphical design tool for all modules. This provides for uniform and consistent data management across all modules. The way the graphical design tool is set up allows the achievement of efficiency improvements of 20 percent to 30 percent at the engineering stage. Project design for a medium-sized installation, for example, assuming reliable data is already available, can be done in four to six weeks.
The simulation of hydraulic systems has become a key tool in the planning and optimization of water installations and in the training of specialist personnel, in addition to being a vital aid to explaining complicated occurrences in water networks and pipelines. Simulation objectives can vary widely. Simulation can increase understanding of the system with regard to the interaction of hydraulics and automation technology, while automation functions can be tested or parameter values of individual components calculated for system design purposes.
Siwa Plan Sim is a simulation module that calculates the behavior of both the hydraulic system and the automation technology. It is very important to consider the automation technology because the behavior of a pipeline or networks under real conditions, especially during a change in operating conditions, can only be simulated realistically on the basis of the interaction between hydraulics and automation.
When it is integrated into a plant's control system, the simulation module can provide the operating personnel with highly effective support, as it allows complex interrelationships to be illustrated in a clear and manageable form. Any potential operating variants can be examined, and the findings obtained can be carried over into managing the real plant.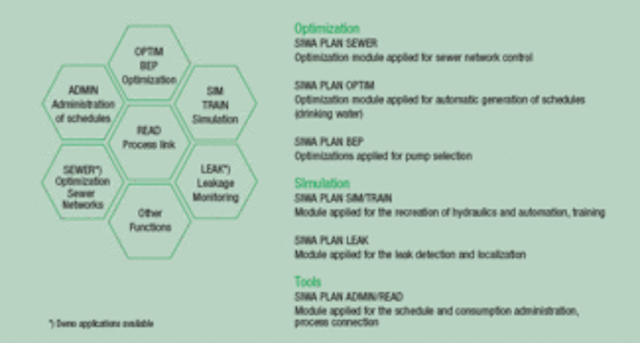 Figure 1 shows an overview of the Optim, BEP and Sewer Siwa Plan modules developed by Siemens Water Technologies.
Click here to enlarge image
The simulation module also offers the opportunity to demonstrate to the client how a planned installation will work before it actually enters service. The functionality and economic efficiency of the system can be verified before a single component is installed. In this way customer requirements and various possible implementations can be recorded at an early stage, and misunderstandings in the specification of requirements, for example arising from differences in background experience, can be cleared up in advance. As the model behaves in exactly the same way as the actual plant, a crucial competitive advantage can be gained from testing alternative implementation variants.
The Siwa Plan Train training system is based on the Sim simulation module and complements it by adding a detailed reproduction of the real system's operator interface. As a result, it is possible to practice the correct responses to a wide variety of plant states without any risk at all to personnel or the plant itself. The operating team can be trained with Siwa Plan Train before starting work on the plant.
Operational management with optimization modules
Optimization involves the calculation of setpoints. Siwa Plan uses well-known optimization calculation algorithms, such as linear and non-linear programming. Siwa Plan has three optimization modules: Optim, BEP and Sewer.
The Siwa Plan Optim operational management system optimizes the mode of operation of energy consumers (pumps) and energy generators (turbines), taking into account the delivery rates, maximum daily delivery volumes, maximum and minimum delivery rates at certain times and costs per cubic meter as a function of time. The result of the calculations is the most cost-efficient pump operating schedule. In the event of discrepancies between the calculated plan and reality, the system triggers an alarm and prompts the user to replan. Siwa Plan Optim can be used just as easily to optimize the import of outside water as it can for maintenance and servicing measures or power consumption. Savings produced equal almost one-tenth of operating costs.
Pump control with Siwa Plan BEP (Best Efficiency Point) optimizes the use of energy in pumping stations for drinking water, irrigation and wastewater facilities and pipelines. Mathematical optimization methods help ensure that the pumps are always run to their most optimal efficiency. Working on the basis of parameterizable pump and plant characteristics, the system calculates the optimum distribution of delivery between the individual pumps. This reduces energy consumption by up to eight percent and also increases availability and service life.
Siemens has used the experience gained in supporting the operation of water installations to develop a similar system for managing wastewater facilities/pipelines. The Siwa Plan Sewer module is a wastewater network control system that calculates the optimum control interventions in wastewater systems with the aid of optimization methods (SQP techniques). The use of a special modular library enables it to be adapted quickly and easily to almost any wastewater network.
Leak detection ensures safe supply
The leak detection system Siwa Plan Leak uses the field instrumentation already available with water and wastewater pipelines to detect and localize leaks. Using a combination of various mass balance and pressure techniques, it quickly and reliably detects burst pipes and small leaks, and gradual water losses. Pressure, flow and temperature are the most important measured quantities used for the algorithms. A combination of various detection algorithms can be adapted to suit the individual requirements of each installation.
Data transfer throughout the WAN
In order to put the calculated results to use, outlying stations, such as well galleries, elevated storage tanks, pumping stations and rainwater structures, have to be connected to the process control system. This task is taken care of, for example, by the Sinaut ST7 telecontrol system from Siemens, which is closely matched to the particular requirements of the water industry and operates in the WAN (Wide Area Network) range. Private dedicated lines, radio links, GSM networks or public PTT networks, such as the telephone network, Euro-ISDN or direct data links can be used to exchange information between the individual stations.
Summary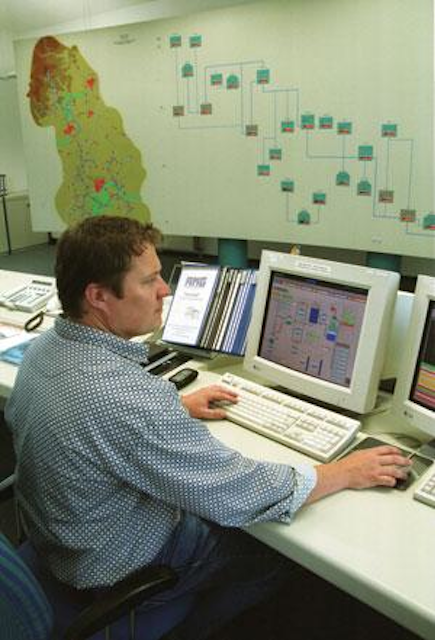 Siemens Water Technologies supplies and installs power supply installations as well as the complete control and automation system. This photo depicts the Waterworks Arnstein.
Click here to enlarge image
The Siwa Plan water management system gives water and wastewater system operators a modular-structured system that expands process automation to include industry-typical functions for optimizing and simulating operational management and for leakage monitoring. The goal is to achieve a lasting improvement in operational management by, for example, reducing operating costs, increasing plant and system safety or improving the security of supply and disposal.
Author's Note
Dr. Andreas Pirsing is senior sales manager of water business for the Industrial Solutions and Services Group at Siemens AG. Dr. Pirsing is located in Berlin, Germany.