Technologies & Products
A new level-data logger simultaneously measures pressure, temperature and conductivity. The four-electrode probe for conductivity is insensitive to dirt, which considerably increases maintenance intervals.
May 1st, 2004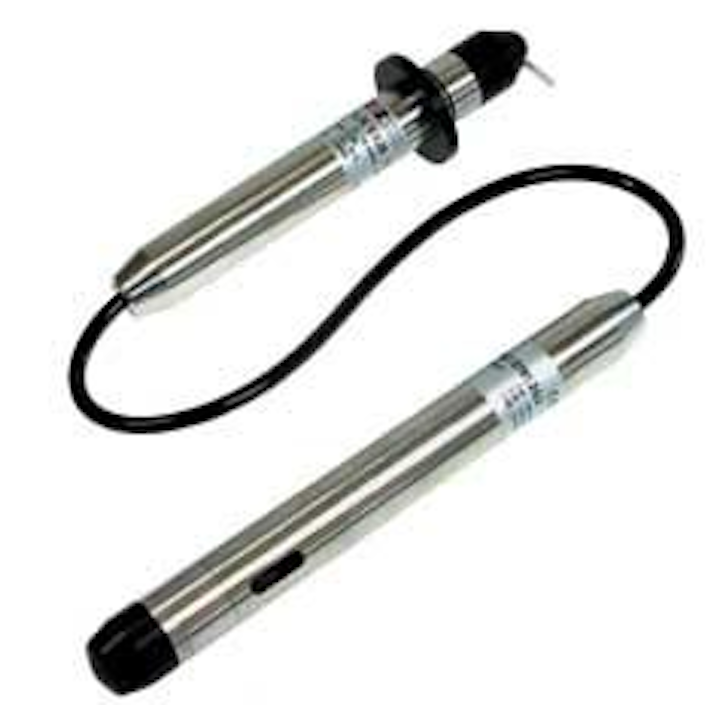 Data logger measures simultaneously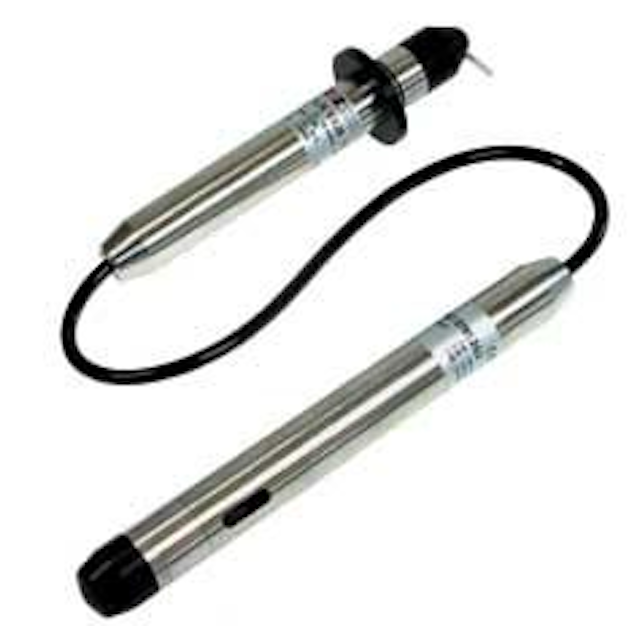 Click here to enlarge image
A new level-data logger simultaneously measures pressure, temperature and conductivity. The four-electrode probe for conductivity is insensitive to dirt, which considerably increases maintenance intervals. The data logger memory records more than 400,000 measurements. Data readouts can be transferred in ASCII or XML format into standard software, such as Excel, where they can be reprocessed.
Variable storage intervals, depending on pressure or time, result in flexible measurements. The data logger uses a standard lithium battery. Using an additional GSM unit, data transfer and configuration of the data logger may take place anywhere via GSM connection.
STS Sensor Technik Sirnach AG
Sirnach, Switzerland
Sensor system probes contact force
Click here to enlarge image
Tactilus®, a new electronic tactile force and pressure indicating sensor, allows an engineer to monitor precisely how force is distributed between any two contacting or mating surfaces in real-time. Any application where pressure levels are between 0.007 kg/cm2 to 14.10 kg/cm2 (0.1 PSI to 200 PSI) is a viable candidate for Tactilus technology.
According to Product Manager Carlos Ruiz: "Applications where there exists a need to measure or monitor surface pressure distribution, such as between gasket surfaces, vacuum chambers, and bolted interfaces are ideal uses for Tactilus." Applications requiring contact pressure mapping in tight, confined spaces can now use a special "probe" developed for such environments. This sensor probe can be placed in between lightly contacting surfaces to reveal precise pressure magnitude and spatial resolution.
The fine spatial resolution of Tactilus exposes minute surface defects and fatigue marks.
Sensor Products Inc.
East Hanover, New Jersey, UA
Filter traps discharged FOG
The Zabel A300 Grease trap filter reduces the quantity of fats, oil and grease (FOG) discharged through an outside grease trap to municipal and onsite treatment systems. Studies in Australia and the USA demonstrated its ability to reduce FOG in grease trap effluent by up to 84%, according to Zabel Environmental Technology.
Installed on the outlet of an existing or new grease trap, the A300 filter traps grease and filters solids down to a particle size of 1/32 inches. The addition of an A300 filter will also force routine servicing of the grease trap by a qualified maintenance provider.
Zabel Environmental Technology
Crestwood, Kentucky, USA
Sludge blanket monitor activates cleaning
A new sludge blanket monitor, the Hawk Sonar, includes a fully automatic, self-cleaning mechanism that can be used in primary and final settlement tanks, sludge thickeners and even sequence batch reactors.
Partech Instruments' release of the Hawk Sonar resulted from close collaboration with Australian sonar and ultrasonic experts Hawk Measurement Systems.
The monitor activates the cleaning cycle when the strength of the echo from the sludge blanket begins decreasing. The cleaning cycle is also set on a timed basis. The cleaning mechanism prevents build up of fats and greases, and ensures that air bubbles do not affect measurement. The monitor is available with a range of transducers that can be selected to suit the application.
Partech (Electronics) Instruments Ltd.
St. Austell, Cornwell, UK
Pipe system installed in difficult conditions
Hobas installed its CC-GRP pipe system as part of a long-term renovation of the most corroded parts of Brno's 100-year-old sewerage network. The historic city of Brno is the capital of Moravia, Czech Republic.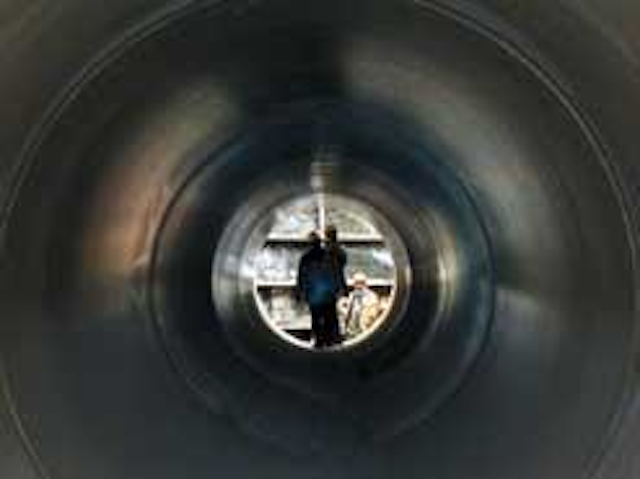 Click here to enlarge image
The municipality, assisted by the consortium Aquaplus N.V., contracted Hobas to reline two sections. The first section required the CC-GRP pipe system with a length of 547m, DN 2200 and SN 5000. For the second section, 345m of DN 1400 and SN 5000 were installed.
The European Union programme PHARE, in cooperation with the European Bank for Reconstruction and Development, the Czech Republic and the City of Brno, financed the reconstruction of the basic sewer C, section C1 and section C3, heading towards the wastewater treatment plant in Modrice.
Only small entrance shafts were allowed to access the sewer that runs below a busy road; however the installation was no problem with Hobas pipes, explained Pavel Vybiral, head of the city's investment department. Hobas CC-GRP Pipe Systems have a standard length of six metres. The pipes were laid in a concrete shield of DN 2800 and DN 2000, where they were fixed with the help of steel crossbars. A concrete mixture was used to grout the annular space between the pipe and shield.
Hobas Engineering GmbH
Klagenfurt, Germany