Plugging Sri Lanka's Sanitation Gap
Nearing a total investment of $100 million, it is hoped the Greater Colombo Wastewater Management Project will help Sri Lanka meet its Millenium Development Goals target and provide an answer to chronically collapsing old infrastructure.
Jan 21st, 2015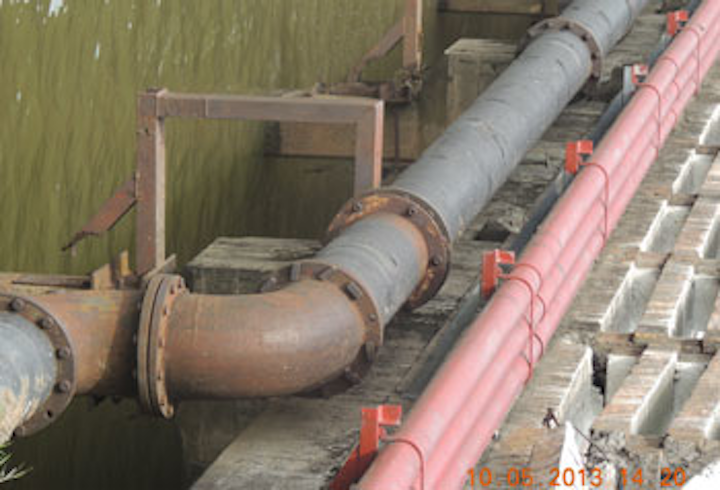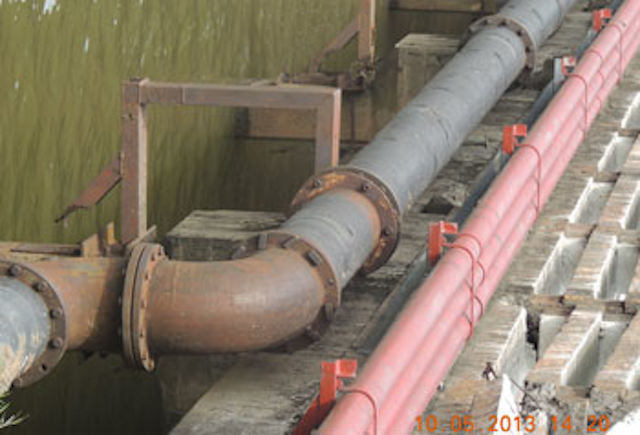 Nearing a total investment of $100 million, it is hoped the Greater Colombo Wastewater Management Project will help Sri Lanka meet its Millenium Development Goals target and provide an answer to chronically collapsing old infrastructure. This article addresses the project development and how else the country is planning on tackling sanitation.
By Paul Grad
In recent years in the busy streets of the Sri Lankan capital city of Colombo, it would often happen that roads would suddenly collapse, creating large craters. This was due to the fall of the old, run down and corroded sewer lines beneath the roads.
Present conditions in Sri Lanka are partly down to a legacy of the war between the government and the Tamil Tigers, which lasted about three decades, leading to great political and social challenges in the access to basic services in many of the country's regions.
There is also a legacy of 450 years of colonial rule with a highly centralised government. With independence came the need to accommodate the demands of the Sinhalese and Tamil constituencies, and this led to the strengthening of lower tiers of government which in turn has created conflicts and inefficiencies.
GCWMP to the rescue
A landmark infrastructure project, now at an advanced stage, is intended to solve those problems. Called the Greater Colombo Wastewater Management Project (GCWMP), it will upgrade the city's wastewater assets and improve the wastewater management services for the city's residents. Designed to improve living conditions and sanitation for 2.5 million residents of Greater Colombo, the project comprises three components (see box).
The project aims to serve Sri Lanka's Millennium Development Goals by providing access to adequate sanitation for 90% of its population by 2015, and for 100% of its population by 2025. The goals also include provision of pipe-bourne sewers in selected growth centres and major urban areas, and acceptable on-site sanitation to those not connected to sewer systems.
The lead implementation agency for the infrastructure programmes will be the National Water Supply & Drainage Board (NWSDB), under the responsibility of the Ministry of Water Supply and Drainage (MoWSD).
There is a higher degree of centralisation in the water sector compared with sanitation. Authority for design, construction and management of all pipe-bourne water supply rests with NWSDB.
However, responsibility for sanitation in Colombo is split between the NWSDB and the Colombo Municipal Council (CMC), leading to greater fragmentation of roles and responsibilities. It is expected the GCWMP will help the CMC become a more efficient wastewater services provider.
Old infrastructure
The existing public sewerage system in Greater Colombo is old and limited in coverage. The wastewater master plan dates from 1972. According to that plan, about 66% of the capital's population was served by on-site facilities, 19% was served by the public sewerage system, and 15% lacked facilities completely.
The Colombo sewerage system has also suffered from technical problems. Planning and construction for the local areas of the CMC, Dehiwala-Mt Lavinia Municipal Council and Kollonnawa Urban Council began in 1896 and 1906, respectively. The sewerage systems in the remaining areas were constructed in 1983-87.
Underfunding has also been a challenge for the Greater Colombo sewerage system. Local taxation and government subsidies have been insufficient to deliver adequate wastewater services. The GCWMP's total estimated project cost is Rs12,171 million (US$93 million), of which Rs10,455 million (US$80 million) is financed by the Asian Development Bank and Rs1,716 million (US$13 million) is contributed by the government of Sri Lanka.
Consulting engineers for the GCWMP Project include: the lead consultant, SMEC International Pty Ltd (Snowy Mountains Engineering Corporation International Pty Ltd, of Melbourne, Australia); Sinclair Knight Merz Pty Ltd (SKM), of Sydney, Australia; Ocyana Consultants (Pvt) Ltd, of Colombo; and a few more local partners from Sri Lanka.
Behavioural change
Citizen's behaviour has also been a problem: the dumping of garbage into the sewer system has clogged the system. Furthermore, the two marine outfalls, located in Mutuwal and Wellawatte, discharge sewage collected from northern and southern catchments respectively. The Mutuwal outfall requires a major repair to about 600 m of its length, including the diffuser section and end plate. It will be necessary to dredge the seabed to replace the damage outfall pipes, rehabilitate the land base junction box, build a sea based access chamber, placing of end plate and unblocking of 14 outlet ports at the Wellawatta outfall. It will also be necessary to repair land based pipe damage of the Wellawatta outfall, and cleaning of sand and debris at both outfalls.
Engineers have employed ground penetrating radar and imaging of pipes to detect and record pipe defects, silt deposits, corrosion, and encrustations.
As a result, the project management has identified the need to rehabilitate 10 km length of sewer lines in poor condition and to assess the condition of 125 km length of sewer lines. A total of 17 pumping stations have also been identified for rehabilitation, in the CMC, Kolonnawa Urban Council, and Dehiwela/Mt Lavinia Municipal Council areas. Pre-treatment facilities will also be installed at Madampitiya and Wellawatta pumping stations.
Procurement of sewer operation and maintenance equipment involved contracts for 13 different types of equipment out of 17 different types tendered. Available statistics indicate that, over the past two decades, Sri Lanka as a whole has made significant advances toward meeting its Millennium Development Goals regarding access to water and sanitation. Progress has been made in both the urban and rural sectors, although access to water and sanitation is higher in Colombo than elsewhere in the country.
Paul Grad is a freelance contributor to WWi magazine, from Australia. This article will appear online: www.winternational.com
***************
Three Components
Component 1: Constituting about 80% of the project, the first component involves rehabilitation of the main sewerage system, rehabilitation of the gravity sewers, rehabilitation of the sea outfalls, rehabilitation of pumping stations in the Colombo Municipal Council (CMC), Kolonnawa Urban Council, and Dehiwela/Mt Lavinia Municipal Council, and the supply of non-fixed operational equipment. It was scheduled for completion in December 2014. Four water jetting machines and vacuum trucks worth more than Rs223 million (US$1.7 million) were supplied to District Engineer's offices in the CMC and are now in use for cleaning of nearly 260 km of sewers and 7,000 manholes of accumulated grit, sand and hard deposits using high pressure water jet.
Component 2: Scheduled to start in April 2015 and to last about four years, the second component involves strengthening the institutional and operational capacity of the Drainage Division of the CMC, by introducing assets management, financial management, operational performance monitoring, environmental regulatory compliance monitoring, customer services, community participation and public education.
Component 3: The final component will support management and implementation. It is not yet decided when this component will start.
***************
Wastewater projects in the bidding stage
JayawardanaPura/Kotte Wastewater Disposal Project: To serve a population of nearly 140,000. The sewer network will be 137 km and will include a 1500 mm diameter sea outfall of 1.7 km.
Hambantota Wastewater Disposal Project: Treating 12,000 m3/day, the Hambanota will serve a population of over 30,000, including a 115 km sewer network.
Kataragama Wastewater Disposal Project. Treating 3000 m3/day, the project will treat wastewater from 23,000 with a 15 km sewer network,
Kurunegala Water & Wastewater Project: With a treatment capacity of 4500 m3/day, the population coverage of 32,000 will be provided, including a 95 km sewer network.
Negombo Wastewater Disposal System: Population coverage 86,700, main sewer network 47 km, 1000mm diameter sea outfall..
More Water & WasteWater International Current Issue Articles
More Water & WasteWater International Archives Issue Articles