The Big Question: Pumps
In the next instalment of WWi's technology series, we tackle the key industry product of pumps. With winter in full swing in Europe and headlines circulating about flooding threats, we ask the question: How can pumps help meet the growing environmental concern of flood alleviation?
Jan 19th, 2015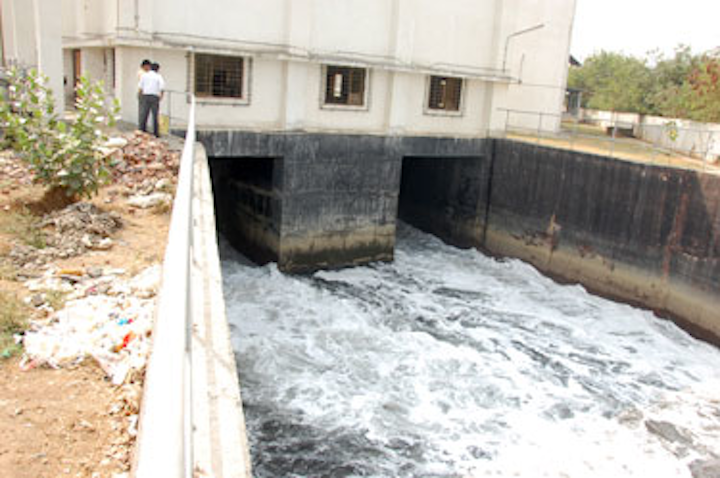 In the next instalment of WWi's technology series, we tackle the key industry product of pumps. With winter in full swing in Europe and headlines circulating about flooding threats, we ask the question: How can pumps help meet the growing environmental concern of flood alleviation?
Post-flood measures
By Kenth Hvid Nielsen, group vice president, water utility – Grundfos.
Flooding is not just the most common cause of disaster in the world; it is also by far the fastest growing. At the same time, not all floods are alike. Some floods develop slowly, while others can develop in just a few minutes even without visible signs of rain. Some floods are local, impacting a neighbourhood or community; others are very large, affecting entire river basins and multiple countries.
That means that for reliable flood control there's a lot at stake. Initially, the protection of people, their homes, production facilities, crops and livestock is a priority. And in the longer term, proper flood control solutions that can prevent contamination of drinking water supply systems, damage to infrastructure and the potential risk of famine are required.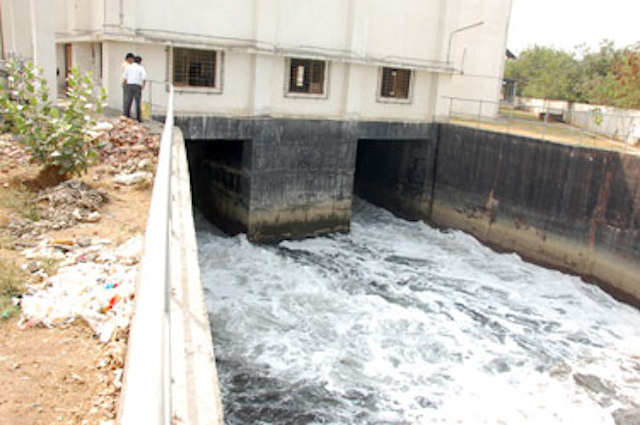 Limiting the potential damage of coastal and inland flooding requires – among other necessary aspects - a pumping solution that is dependable. And that is as true for preventive flood risk management as for flood event management (during an event of flooding) and as well for post flood measures.
Preventive flood risk management requires dependable pumping solutions. These range from house drainage pumping stations and stormwater solutions, to network pumping stations that handle rainwater in scattered settlements and urban areas. Also required are solutions ranging from main pumping stations in rainwater systems with associated stormwater basins. This is as well as mega stations for handling water flows in tributaries to larger rivers and outlet to the receiving waters or the sea.
Flood event management requires reliable pump solutions where efficient control and monitoring plays a major role in securing effective operations during the flooding occurrence. Concepts for service, preventive maintenance and preparedness for existing installations are central to this.
Post-flood measures are needed. Immediately after a flood, a community faces great challenges. The population is at risk, as drinking water supplies may be infected. To get the infrastructure back on track, sewage must be removed and entire areas cleaned up. Pumping of excess water requires suitably portable pump solutions as well as mobile disinfection solutions to maintain a drinking water supply.
The amount of flood scenarios has increased over the past decades and at the same time populations have also become more vulnerable, due to increased settlement in low-lying areas and near river deltas. This is partly due to climate changes and an increase in population and urbanisation. We cannot make flooding disappear, but we can prepare ourselves to act in the best possible way. Reliable pumping solutions are definitely one of the key aspects in doing so.
Smartphone applications
Colin Sabol, senior vice president and president of Xylem's dewatering business
Flooding is one of the most universal – and destructive – challenges facing communities. World Bank research suggests that floods are the most frequent of all natural disasters and that the number of flood events is rising rapidly. In 2010, 178 million people were affected by floods, with losses exceeding $40 billion.
It is now widely accepted, including as part of the United Nations' Hyogo Framework for Action, that the private sector has an essential role to play in disaster risk reduction. Companies are working to help communities anticipate, prepare for, respond to, and recover from natural disasters, and to ensure continuity of basic services.
We believe increasing the resilience of urban areas is one of the most complex challenges facing public leaders around the world. Innovative pump technologies working in tandem with early warning systems can help cities to prepare for, minimise damage and recover from flood losses.
Real-time situational awareness and control of wastewater networks allow city managers to manage capacity through lift station networks and lower the probability of dangerous sewer overflows.
Dewatering pumps play a critical role in 24/7 disaster response and resilience planning. Our Godwin pumps played a key role in the response to Hurricane Sandy after the super storm hit New York in 2012.
To counteract Kuala Lumpur's notorious flash flooding problem, the Malaysian government introduced the SMART (Storm Water Management and Road Tunnel) project. This ingenious flood control measure uses a diversion tunnel for storm water, which doubles as a motorway link during the drier periods. A total of 76 Flygt pumps were used in this ambitious project.
Rental business models enable cities to contract for emergency, 24/7 dewatering pump services – allowing them to avoid capital expenditure on dewatering equipment while securing access to vital flood control services in times of crisis.
Dewatering pumps designed to work in any environment on a range of power sources, including gas, diesel, and even car batteries help to ensure resilience even in the event of power failure. Dewatering smartphone applications now allows cities to locate the nearest service provider and calculate requirements based on friction loss, pressure, power and flow conversion.
The best time to build resilience to a natural disaster is before it strikes. As cities learn from past disasters, water technology experts need to work with urban planners and community leaders to build both the physical and social infrastructure needed to reduce risk exposure and create more resilient cities.
Updating pump station capacity
Lucy Ogden, marketing manager, Bedford Pumps
As we head into the depths of winter, flood alleviation becomes once again paramount in our minds. The long hot days of summer become a distant memory and we recall with clarity the devastating floods that afflict our country on a too regular basis.
Flooding can have devastating consequences. It affects our food supply and sadly too often our shelter. In the past we had the luxury of leaving areas of land uninhabited for the express purpose of directing the water away from our dwellings, however with an ever growing population and the demand for more housing many of our traditional flood plains are being lost.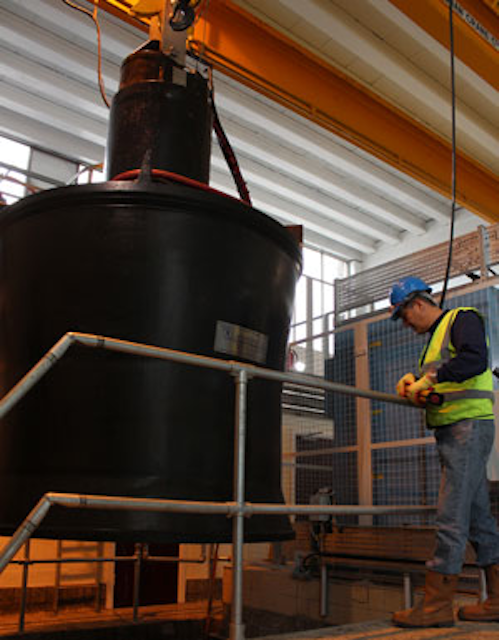 The objective of Flood Alleviation is to remove high volumes of water as quickly as possible before it is allowed to do any damage. When the water levels rise it is critical that we can use our waterways and rivers as conduits in order to channel the water to designated flood plains and/or to sea. This is where pumping is crucial. Strategically placed pumping stations within the infrastructure serve to raise the water levels in low lying drains and ditches into the main rivers which then act as high level carriers that discharge to sea.
Pumping stations installed on our rivers offer protection from the risk of flooding to towns and cities as well as Grade A agricultural land. Unfortunately however, many of the pumping stations throughout the UK, for which we rely on for our protection, are between 40 and 80 years old. These stations are predominantly diesel driven, therefore high on emissions and maintenance and low on efficiency.
When called to action, all too often the pumping capability at the station is insufficient to deliver the flows required to stem the flood. This leads to the type of situation which sadly afflicted the West Country last year in the UK and which hit the headlines worldwide.
It is imperative that these pumping stations are brought up to date. Replacing the diesel driven pumps with electric pumps will increase the resilience of the station. Removing the diesel drives will reduce the carbon footprint and adding a pump of a Fish Friendly design will ensure that the pumping station is no longer a barrier to eel migration, thus ensuring that the station is fully compliant with the Eel Regulations of 2007.
Asking the right questions
Duncan Jackson, business manager Autoprime, SPP Pumps
As recent events have shown, pumps are essential in our defence against flooding. Investment in pumping equipment has been a relatively low priority for local authorities and other land managers in the past, but today we know that pumps must form an integral part of regional plans.
To ensure that equipment is well matched to its circumstances and has the maximum effect where it really matters, the right questions must be asked before buying or hiring. Consultation with trusted pump suppliers and manufacturers will help address the important key issues.
Should the pumps be mobile or fixed? Where are they most needed? Where will they pump to? Important and vulnerable elements of the area's strategic infrastructure, such as hospitals, fire stations and power transformers, will need high protection. Access and deployment should be considered. Who will operate the pumps, how will they be trained and who will maintain the equipment? Are framework agreements and partnerships involved?
There is a lot to consider and levels of investment by central and local government can have a major bearing on the choices available. Specification questions include whether to go for diesel or electric power, for large or small pumps, and for compact and manoeuvrable versus higher volume.Noise levels, fuel consumption and sustainability are other relevant issues.
In some cases remote monitoring may be needed. All of the necessary ancillaries, like hoses, should be specified and kept with the pumps.
Some pumps are for general use while others are specifically designed for dealing with floods. Their advantages may include an integral, reliable, automatic priming system, good suction lift characteristics and the ability to handle solids. Engine selection in such machines is matched to the pumps' hydraulic characteristics. Quality materials and easy access for quick on-site repairs are also a must.
When planning a purchase, note should be taken of manufacturers' lead times. It is best to avoid mixing pump sets from multiple manufacturers, as this can create logistical support, service and parts supply problems. It is also sensible to choose tried and tested equipment over less well known products.
More Water & WasteWater International Current Issue Articles
More Water & WasteWater International Archives Issue Articles