San Diego to Spearhead Direct Potable Water Reuse
In the history of wastewater reuse, 2014 will probably go down as a landmark year, when direct potable reuse took off in the US. In November the San Diego city council voted unanimously for a multi-billion dollar plan to recycle over 300,000 m3/day of water.
Jan 19th, 2015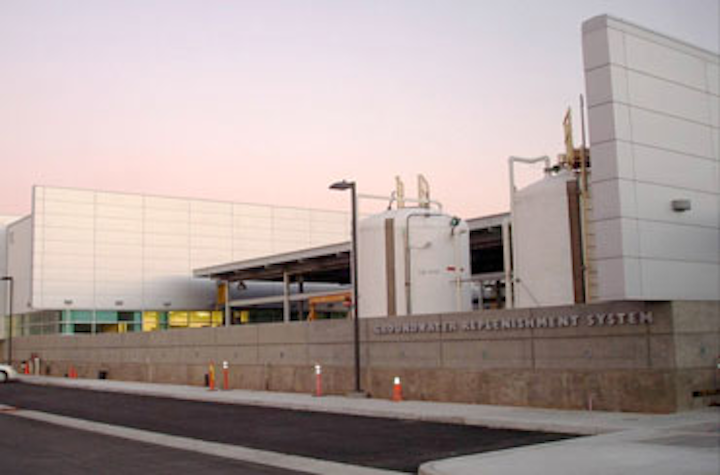 In the history of wastewater reuse, 2014 will probably go down as a landmark year, when direct potable reuse took off in the US. In November the San Diego city council voted unanimously for a multi-billion dollar plan to recycle over 300,000 m3/day of water.
By Robin Wiseman.
For all the media prompting about "toilet to tap", when faced with the threat of prolonged drought and water restrictions, communities in Texas and California have proved to be happy to trust their water utilities to make the right decision.
Last year saw a number of forward steps in providing alternative technologies, mostly involving new combinations of microfiltration/ultrafiltration (UF)/reverse osmosis (RO) membranes, which have been the mainstay of most advanced reuse projects to date. These have been driven partly by drought, but mostly by the lucrative contracts available for providing cheaper ways of dealing with wastewater resulting from new types of oil and gas exploration.
Past wastewater reuse
Most water reuse prior to the last decade was primarily of secondary quality for industrial or agricultural purposes. These will still provide major uses for lower grade reused wastewater. However, for potable and some industrial purposes, a high level of treatment is required.
The techniques for potable water reuse usually involve membrane-based techniques such as UF and RO, and using ultraviolet (UV) light or ozone for disinfection. Lately, these are finding other applications in industry. Engineers and scientists are also finding new uses for other techniques such as electrodialysis, ceramic membranes and advanced oxidation in wastewater reuse.
Potable reuse
For potable purposes, the industry has split wastewater reuse into indirect (IPR) and direct (DPR) reuse, the latter requiring much more stringent standards and approvals than the former. DPR is the planned introduction of recycled water either directly into a public water system or into a raw water supply such as a reservoir. DPR has inherent risks that differ from treatment of traditional source waters and from conventional IPR.
The city-state of Singapore has long been the pathfinder in reusing wastewater for potable purposes - NEWater, as the government terms it. Yet the small cities of Big Spring and Wichita Falls in Texas and the much larger city of San Diego in California will probably be better remembered as ushering in DPR across the world.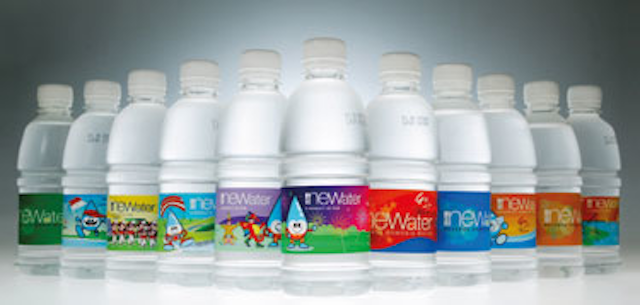 Bottling progression: Singapore has had success with wastewater reuse, branding it as NEWater
The US already hosts a world-leading example of IPR in the Orange County Groundwater Replenishment System in California, which next year will complete its expansion project, adding 113,550 m3/day (30 MGD) to its existing 264,950 m3/day (70 MGD) capacity. The membrane-based plant supplies agriculture and industry. It also helps maintain an aquifer buffer against seawater intrusion, while also supplying three aquifer recharge basins.
Australia boasts an equally large project, the 232,000 m3/day Western Corridor Recycled Water Project in Queensland. This has three advanced wastewater treatment plants, which contribute reused water to industry and agriculture.
Ironically, this project, like most of the desalination plants built when Australia faced a severe drought in the middle of the last decade, has since become a political football and is currently producing no water – to save running costs - as all the dams on the east side of the country are full. Queensland premier, Campbell Newman said in April 2014 that the plant along with the Gold Coast desalination plant, also mothballed, could be sold to the private sector or shut down completely. This year also saw Africa celebrate the continent's first advanced water reuse plant in Windhoek, Namibia. Although Windhoek claims to be the first city to try a potable water reuse system back in 1968.
Drought is the driver
In a different phase of the drought cycle, the recent failure of rains in California and Texas is leading both states down the twin roads of desalination and water reuse. Water reuse in particular is popular because of its perceived economic advantage due to the high energy cost for desalination.
The two states are of course very different, with Texans far more willing to do what has to be done, while the environmental sensitivity of many Californians makes the implementation of any project a much more complicated business.
Nevertheless, as pointed out above, southern California has the template of the Orange County project and examples of small-scale desalination already exist in the state. It is building its first large 189,000 m3/day (50 MGD) seawater desalination plant in Carlsbad, principally to supply San Diego just to the south of it.
San Diego water reuse plan
The 3.1 million residents of the San Diego region have historically imported most of their water supply, from far away sources, including the California Bay-Delta between San Francisco and Sacramento, and the Colorado river, conveyed via massive piped aqueducts.
Currently, 80% of the San Diego region's water supply is imported. Both these major import sources are becoming subject to considerable restrictions, forcing San Diego to look for other sources. The privately owned Carlsbad desalination plant, now under construction, and its twin at Huntington Beach, still to be approved, will provide some of the answer. Yet, looking at a service population of 3.9 million by 2030, the city has always known it would need more.
San Diego began looking at water reuse in 2004 to evaluate all options for increasing its water supply. That study led to the San Diego Recycled Water Study, which reported in July 2012. In addition to its supply needs, the city also faces a crucial date in 2015, when it has to renew its National Pollutant Discharge Elimination System (NPDES) permit for the Point Loma Wastewater Treatment Plant.
The Environmental Protection Agency in 2010 extended the NPDES renewal date on condition that the city undertook this study. The fundamental focus of this study was to develop water reuse alternatives and then weigh the alternatives against other options – with particular focus on the water supply benefits and the cost savings through reduced wastewater systems operations and improvements. Initially, because of fears about public reaction to DPR, the study concentrated on IPR.
The city conducted a demonstration project from 2009 to 2013 to explore the feasibility of implementing the same three-step water purification process that has been used successfully by the Orange County Water District since 2008. One million gallons (4500 m3/day) of recycled water were purified every day for a year at San Diego's Advanced Water Purification Facility.
The California Department of Public Health and the San Diego Water Board approved the city's concept of sending the treated wastewater to the San Vicente reservoir prior to treatment at a drinking water plant. The purified water met all federal and state drinking water standards.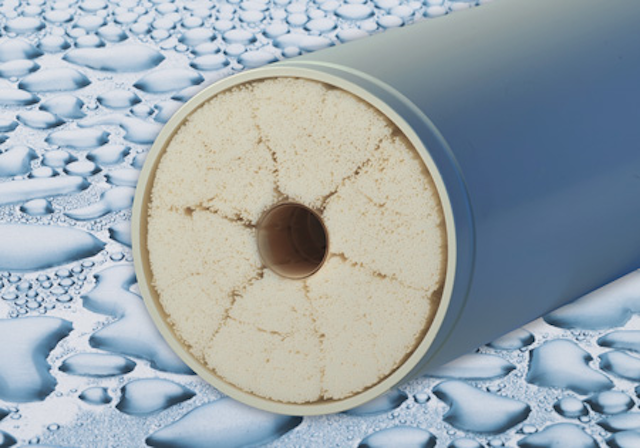 Fine filtration: potable water reuse usually involves membrane-based techniques
On 18 November 2014, the city council voted unanimously for a US$2.5 billion plan to recycle 56,700 m3/d (15 MGD) by 2023 and 314,000 m3/d (83 MGD) by 2035. Initially, the reused water will go to the San Vincente reservoir, but further work will be done on additional treatment/barriers to allow direct addition to the water grid.
Big Spring and Wichita Falls reuse
It is interesting to speculate whether San Diego's citizens would have been so united in their verdict on DPS, if the plunge had not already been taken in Texas by the cities of Big Spring and Wichita Falls. Driven by long-term drought and the absence of other options, these two cities both opted to blend reused wastewater with their existing supplies.
Big Spring (the spring dried up 90 years ago) opened its 6,800 m3/d (1.8 MGD) DPR plant in 2013, blending the treated wastewater with reservoir water. The larger Wichita Falls project uses 28,400 m³/d (7.5 MGD) of wastewater to provide 18,900 m³/d (5 MGD) of drinking water (one-third of the city's daily demand) and was given conditional approval for a six-month startup period in May 2014. Treated wastewater will go to the Cypress Water Treatment plant to be blended for treatment with water from Lake Arrowhead and Kickapoo.
When to reuse?
In the two cases above, there was no other option: the drought was fast drying up all existing sources. But where, say, seawater can provide a natural feed for desalination, why reuse wastewater? The obvious answer is because you've already paid for it once, so why not stretch it as far as possible.
However, reuse is still expensive – as with desalination, because of the energy required. UNESCO estimated in 2014 the following rough energy demand for different water sources:
Lake or river: 0.37 kWh/m3
Groundwater: 0.48 kWh/m3
Wastewater treatment: 0.62–0.87 kWh/m3
Wastewater reuse: 1.0–2.5 kWh/m3
Seawater: 2.58–8.5 kWh/m3.
Along with the drive to use renewable energy for membrane treatment, much research funding is being spent on new ways of providing suitable water quality without the consumption of so much energy.
So far, no one method has stood out from the rest and, particularly in industrial reuse, no project is alike when choosing the most appropriate technology.
In fracking for oil and gas, for instance, a number of different technologies, from evaporation to centrifuging, are employed to treat the various wastewaters the industry produces for an equally varied selection of reuses.
Many companies are aiming to claim niche markets in industry. GE, for instance, has rediscovered anaerobic membrane bioreactor (AnMBR) technology for concentrated organic wastewater, also reclaiming methane energy. It has also found a ready market for its evaporation systems in produced water treatment.
Meanwhile, Desalitech is promoting its Closed-Circuit Desalination system as a way of treating reverse osmosis reject water using less energy. Oasys Water has a contract in China to use its forward osmosis technology to treat flue gas desulfurisation wastewater from a coal-fired power plant.
If anyone was keeping score for water reuse, as the International Desalination Association does for desalination capacity, we would probably find that it has already overtaken its twin advanced treatment sector.
As it is, global figures are all guesses, but undoubtedly advanced reuse is accelerating fast, both in water utilities for drinking and other purposes, and in industry to move plants towards zero liquid discharge.
Robin Wiseman is chairman of WiseOnWater. For more information on the article, contact: natasha@wiseonwater.com
More Water & WasteWater International Current Issue Articles
More Water & WasteWater International Archives Issue Articles